Vanilla Mousse Banana Dessert in a Jar
Vanilla Mousse Banana Dessert in a Jar. Layers of sweet vanilla mousse, Nilla wafers and sliced banana. This easy to make semi homemade dessert takes all the work out of creating a delicious dessert on a larger scale, but delivers lots of flavor. You can create this banana dessert in a cup. Bring some fun to the party and wow your guests by adding the layers to a half pint jar. Scroll down to see the surprise ingredient!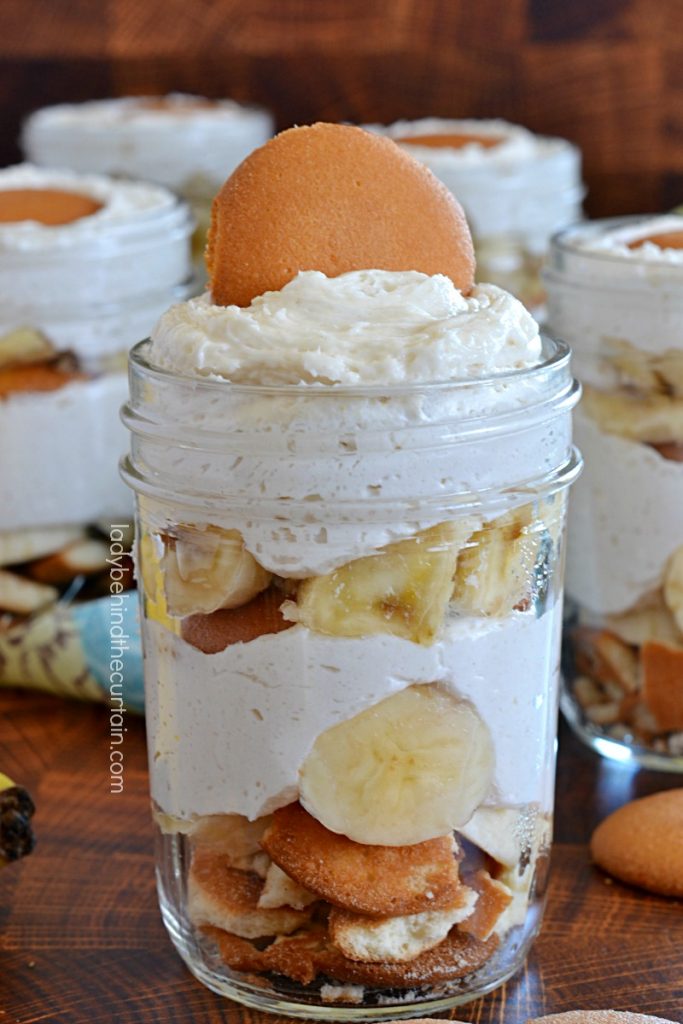 Create Different Desserts Just by Changing Up The Topping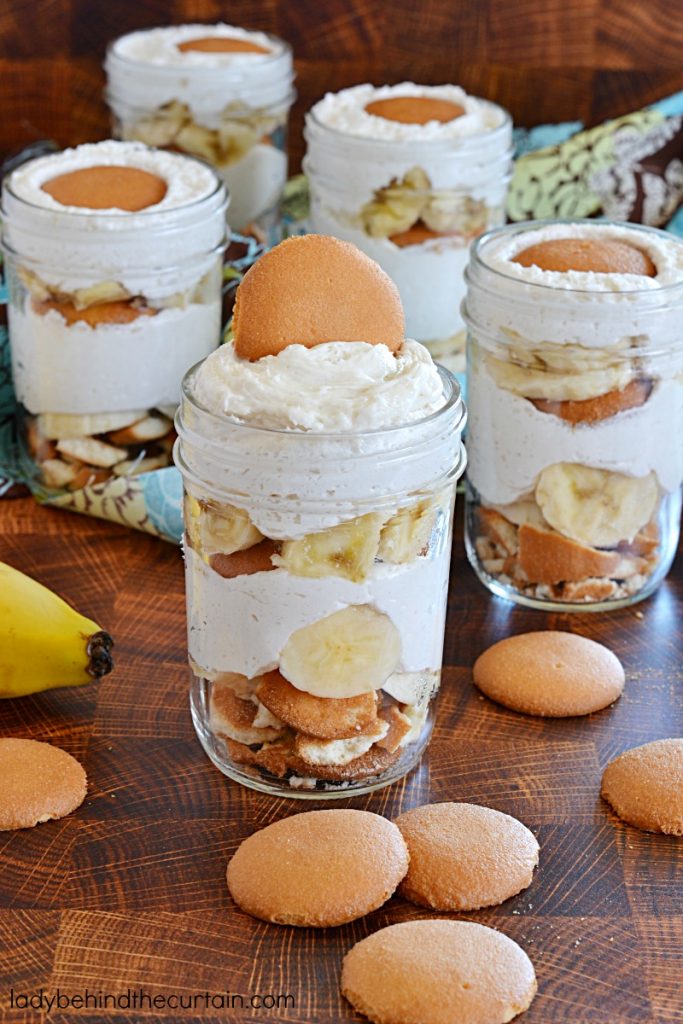 A whole Nilla wafer
Chocolate curls
Whipped Cream
Caramel ice cream topping drizzle
Peanuts
Chocolate Whipped Cream
How to Make Semi Homemade Vanilla Mousse Banana Dessert in a Jar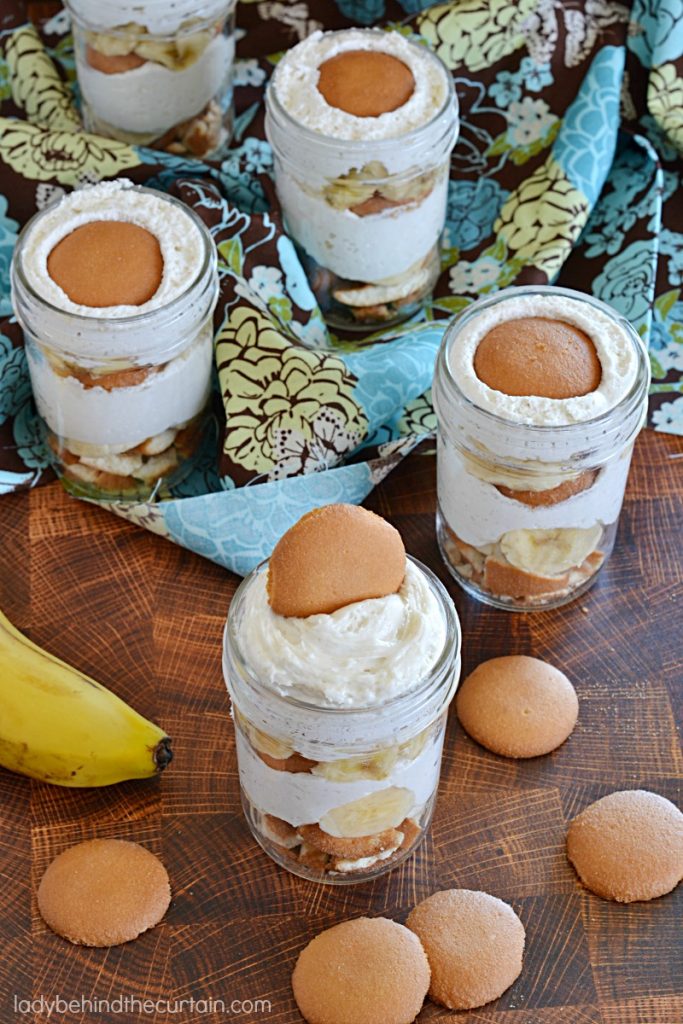 Ingredients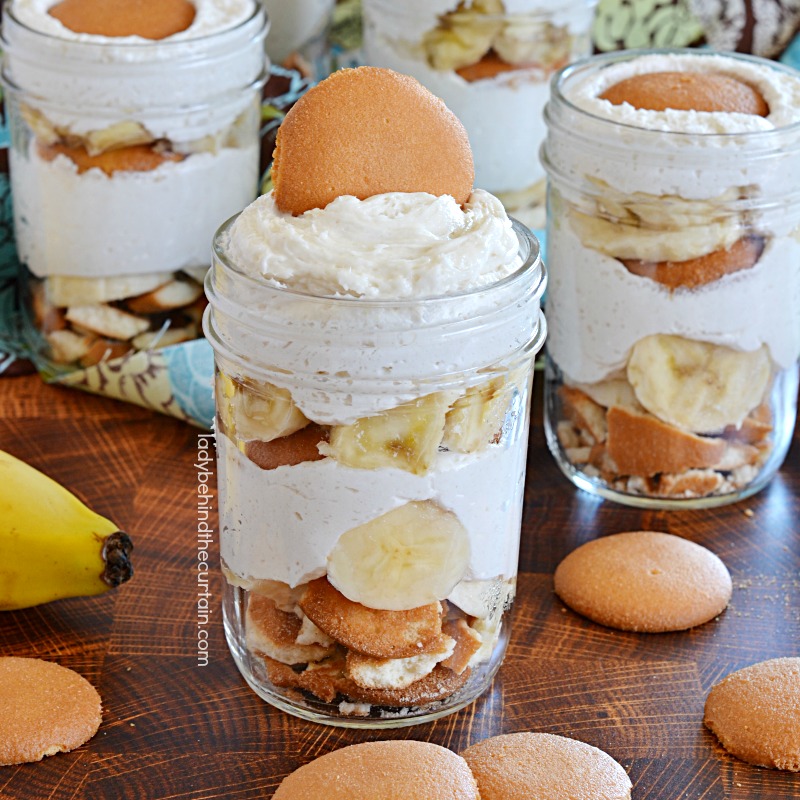 1 (15.25 ounce) vanilla cake mix
2 (8 ounce) tubs of Cool Whip
3 medium bananas, sliced ¼ inch
1 (11 ounce) box Nilla wafers
Directions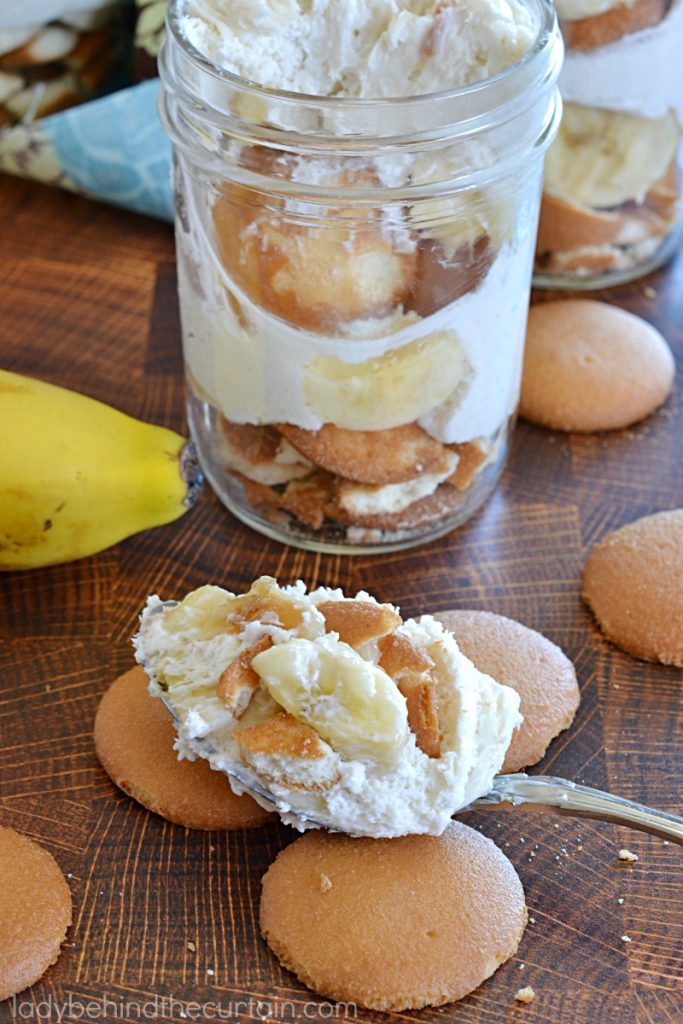 In a medium bowl mix together the cake mix and cool whip.
In a gallon zip top bag add 30 wafers. Crush with a rolling pin making sure to leave some large pieces.
ASSEMBLE IN THIS ORDER
From the bottom up: Broken wafers, banana slices, vanilla mousse, 2 more broken wafers (these are extra from the ones that are crushed), banana slices (broken into pieces), vanilla mouse, top with a whole Nilla wafer.
Add lid and store in the refrigerator.
MORE DESSERTS IN A JAR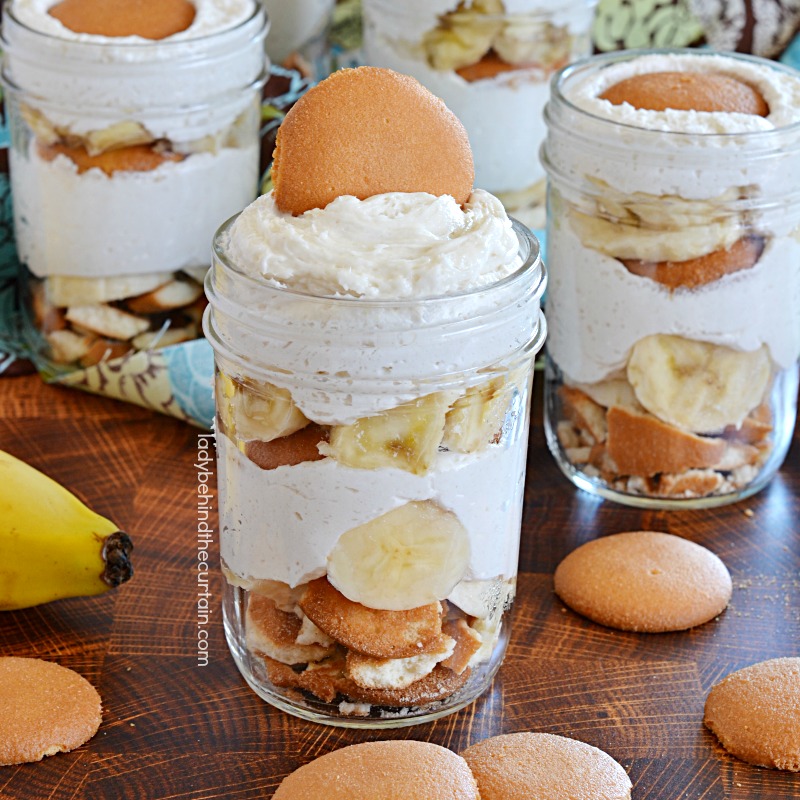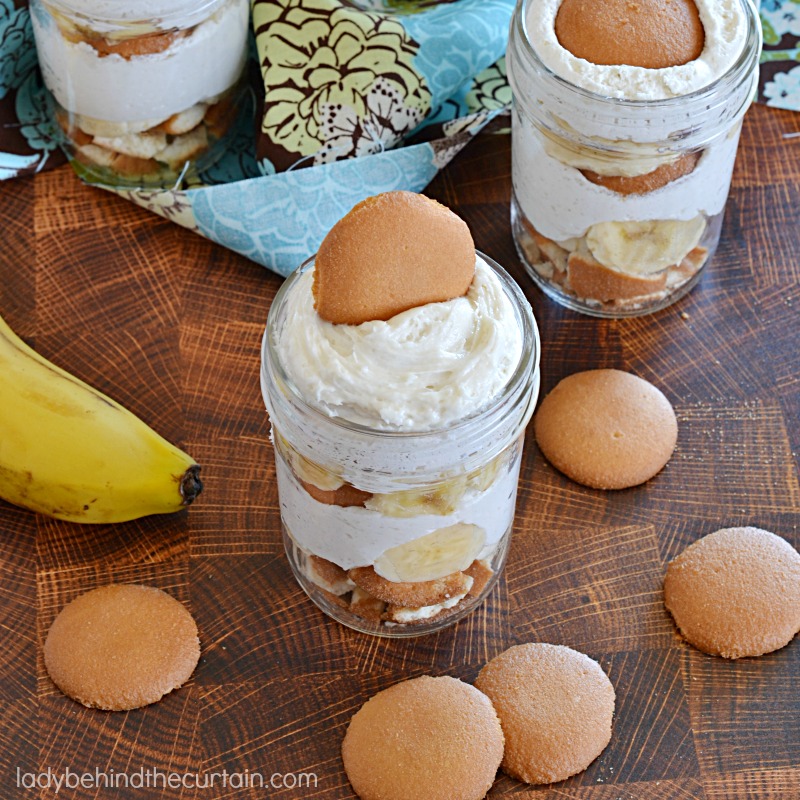 NEVER MISS A POST