Cornish Hen French Dip Sandwiches
This shop has been compensated by Collective Bias, Inc. and its advertiser. All opinions are mine alone.  #JuicyGrilledCornish  #CollectiveBias #ad

Cornish Hen French Dip Sandwiches | A flavorful sandwich with a delicious dip, sauteed veggies and melted cheese.  Re-create your favorite diner food with a twist!  Instead of using beef use Tyson® Cornish Hens!  I am so excited to share with you that Tyson® Cornish Hens are ALL Natural with No artificial ingredients or preservatives, and NO added hormones or steroids.  They are perfect for any occasion whether that's a weeknight or a special celebration.  Be sure to check out more delicious ways to grill up the Tyson® Cornish Hens and ideas for using Kikkoman® Sauces in your favorite recipe on the hub.  I'd love to hear your favorite!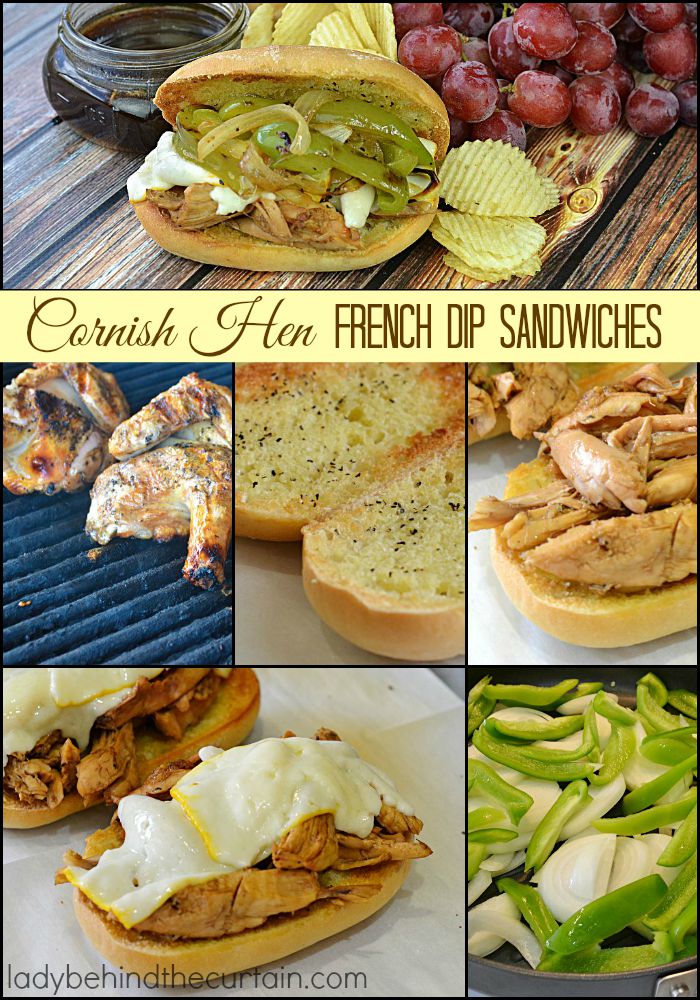 For this recipe I grilled the Tyson® Cornish Hens!  That's right you can grill them.  They came out juicy and delicious.  Cut the hens in half down the center of the breast cutting through to the back.  You should have a breast, wing, thigh and leg on each side.  Sprinkle both sides with salt and pepper.  Set the heat on your grill to medium high.  Place hens on direct heat 10 to 15 minutes or until the halves reach a golden color.  Take the hen halves off the direct heat and cook on indirect heat an additional 15 minutes.  TIP:  I have three burners on my grill.  So I turned off the center burner and placed the hen halves there to finish cooking.  Cool on a platter until the hens can be handled; remove skin and shred (look below for the dip recipe and further instructions on this recipe).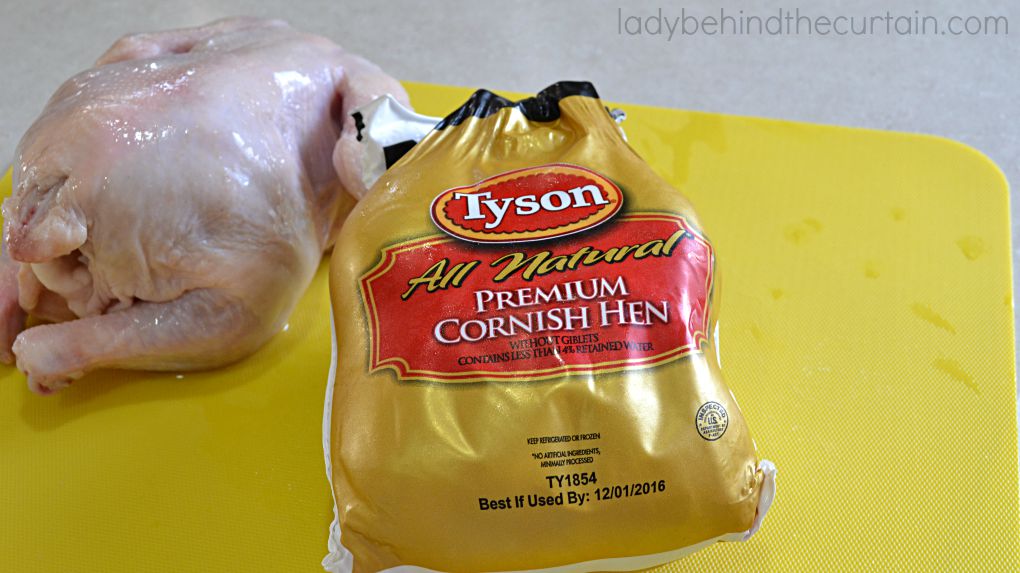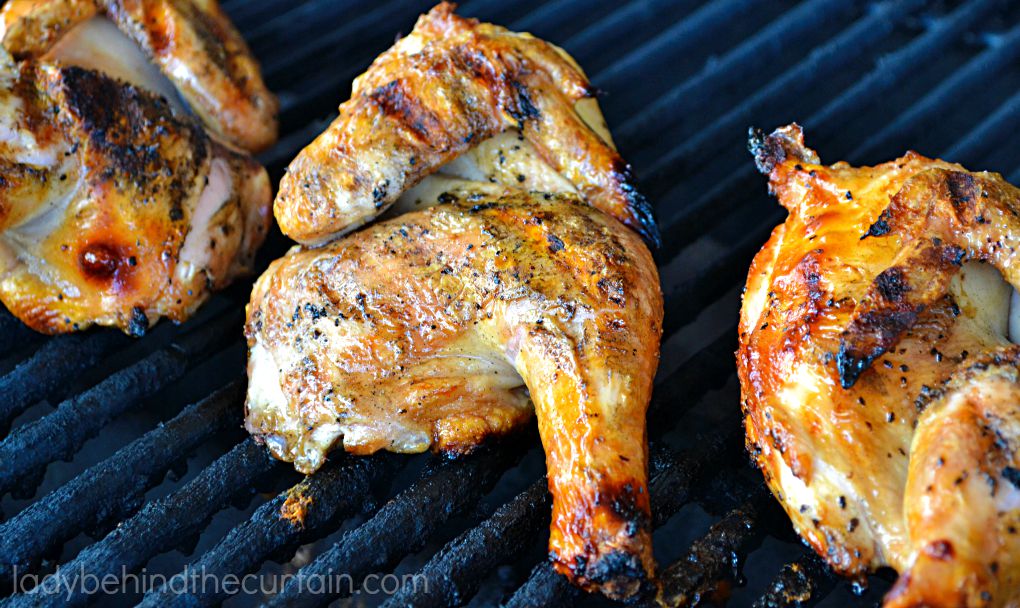 What's my secret ingredient for the best dipping juice ever?  Kikkoman® Low-Sodium Soy Sauce.  That's right!  The soy sauce adds just the right amount of salty delicious flavor!
MORE FUN FACTS ABOUT KIKKOMAN® SOY SAUCE:
This sauce makes a great brine to ensure a "juicy bird".
There is a full line of sauces and marinades that are perfect for the grilling season.
The soy sauce is traditionally brewed and is a versatile flavor enhancer.  It's not just for Asian dishes, it can also be used to flavor all your favorite dishes.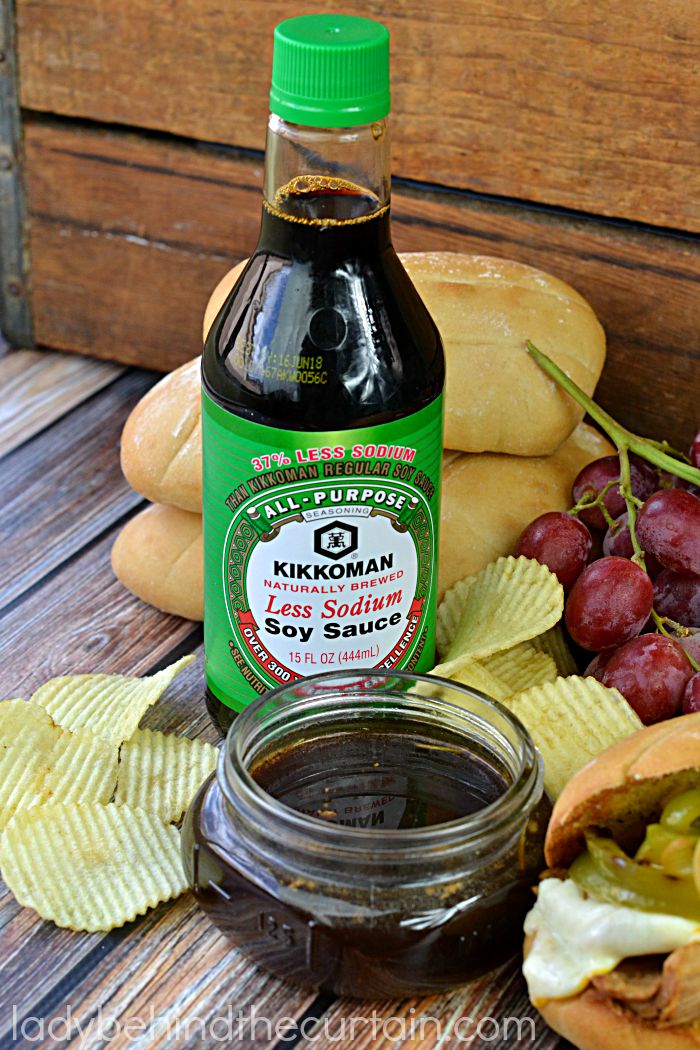 Great news!  You can find BOTH the Tyson® Cornish Hens and the Kikkoman® Low-Sodium Soy Sauce at WALMART!  Isn't that awesome?  One store that meets all your shopping needs.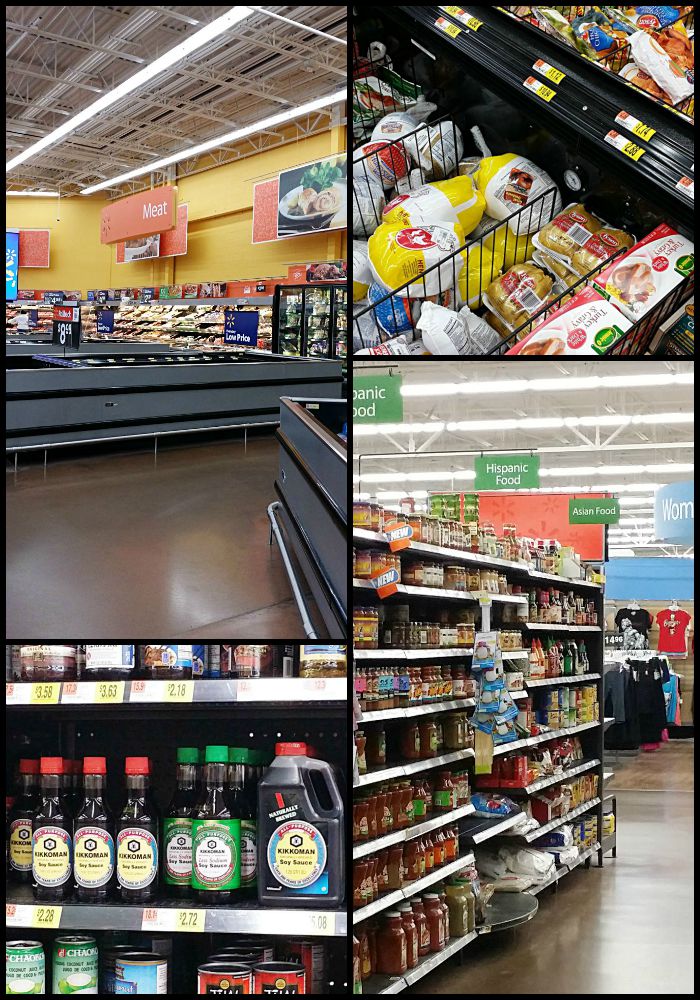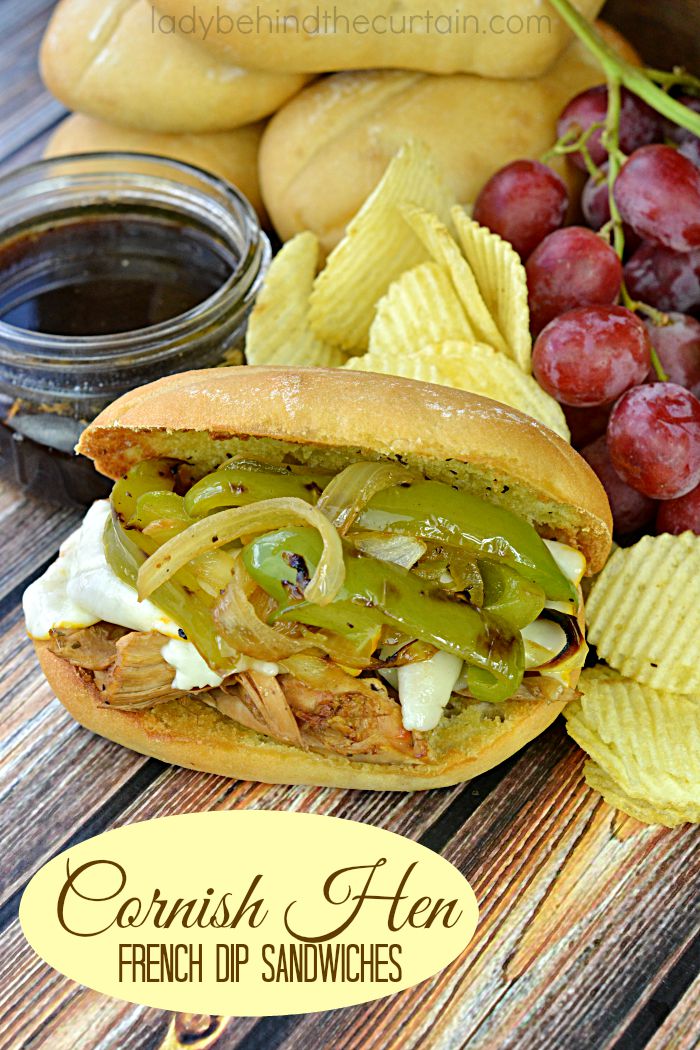 #ad Cornish Hen French Dip Sandwiches
Ingredients
For the Sandwich:
2 (1 1/2 pound) Cornish Hens, grilled and shredded (grilling directions above)
2 tablespoons olive oil
1 large white onion, sliced
2 small green bell peppers, sliced
1/4 teaspoon salt
1/8 teaspoon pepper
4 slices white cheese (your favorite) I used Munster
4 sandwich rolls
For the Dipping Juice:
2 cups water
1/2 cup low sodium soy sauce
1 teaspoon dried rosemary
1 teaspoon dried thyme
1 teaspoon garlic powder
1 bay leave
1/2 teaspoon black pepper
Instructions
For the Sandwich:
In a medium skillet add the sliced onion and peppers to hot oil; sprinkle with salt and pepper.
Turn heat down to medium low; cook vegetables until tender (about 20 minutes).
Meanwhile combine the water, soy sauce, rosemary, thyme, garlic powder, bay leave and pepper in a medium saucepan.
Bring to a boil; turn down to low and simmer with the lid on 20 minutes.
Add shredded hen to the dipping juice.
Turn on broiler; adjust the rack to about 6-inches from the top.
Line a baking sheet with parchment paper.
Slice rolls in half; Place on prepared baking sheet.
If desired brush olive oil onto each half of the rolls and sprinkle with salt and pepper.
Broil until golden brown; keep broiler on.
Take the top half of the roll off the baking sheet.
Using tongs add some of the shredded meat to the bottom half of each roll.
Add a slice of cheese; broil until cheese is melted.
Add sauteed vegetables; place top of the roll back onto the sandwich.
Serve the leftover dipping juice on the side.