I LOVE THESE BLUEBERRY BRAN MUFFINS!

These Blueberry Bran Muffins are made with bran flakes cereal for a wonderful bran flavor and texture.  I also pureed peaches to replace the fat.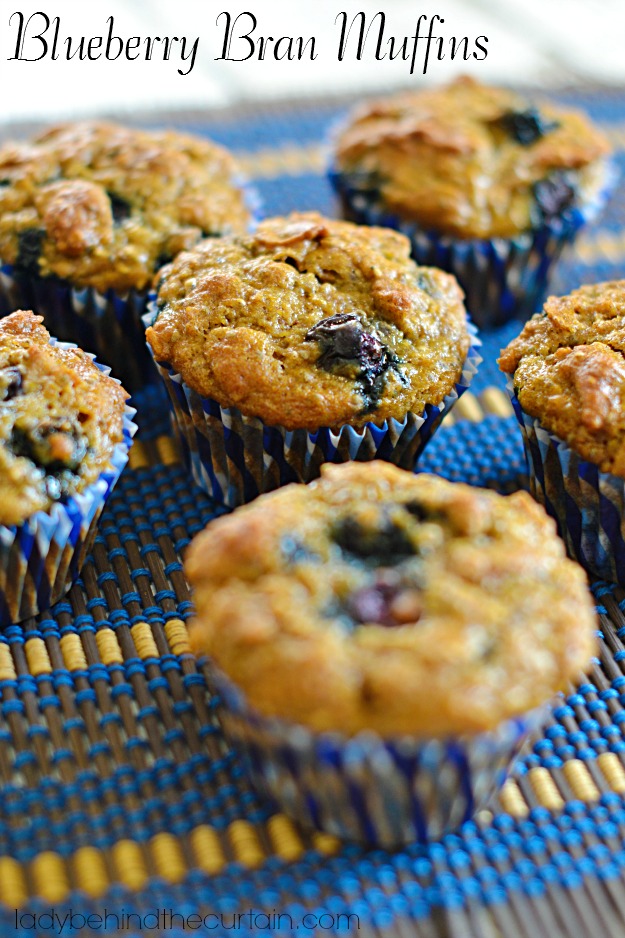 Full of blueberries and hearty enough to keep you going.  Serve these blueberry bran muffins at your next brunch or keep them on hand for a healthy grab and go breakfast.  For a healthy dose of omega-3 fats add 2 tablespoons of chia seeds (whole or ground).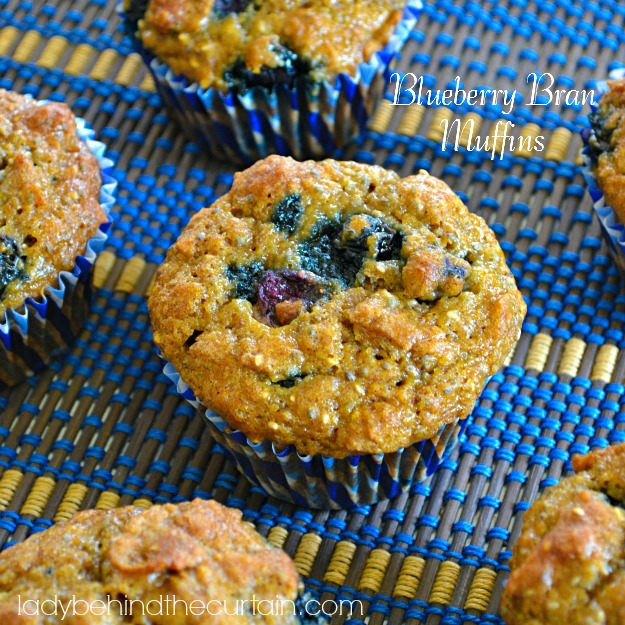 Create your own Recipe Box and save your favorite Lady Behind The Curtain recipes.  Make a Meal Plan with your favorite recipes and ZipList will automatically add the ingredients to a Shopping List.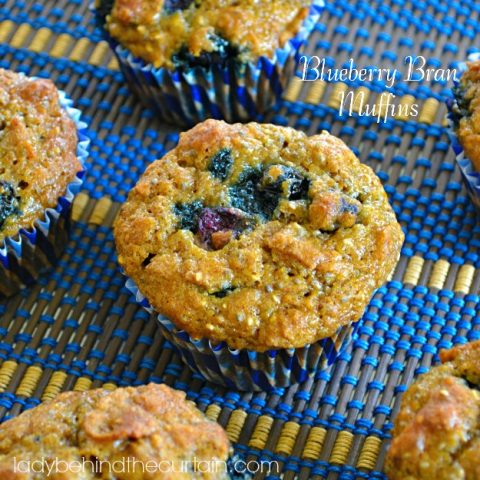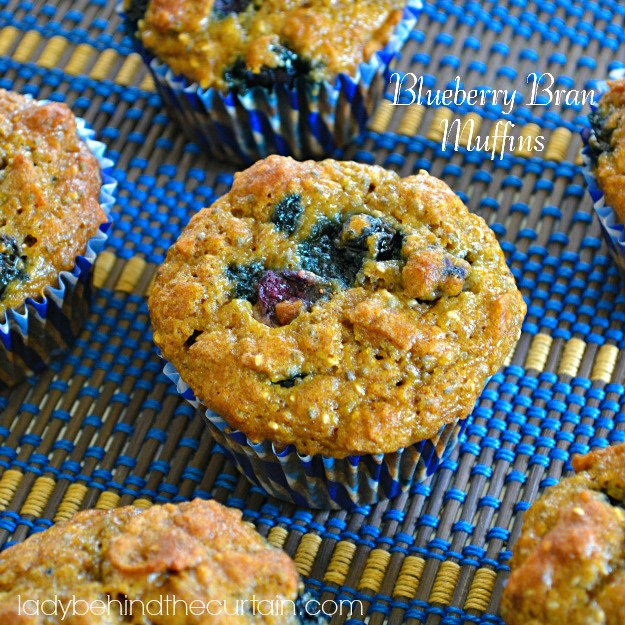 Blueberry Bran Muffins
Ingredients
1-1/4 cups all-purpose flour
1-1/2 teaspoon baking soda
1 teaspoon ground cinnamon
1/2 teaspoon salt
1 - 14 ounce can peaches in light syrup, undrained
2/3 cup brown sugar, packed
2 eggs
3 tablespoons vegetable oil
4 cup bran flakes cereal
3/4 cup blueberries (fresh or frozen)
Instructions
Preheat oven to 375 degrees.
Line a muffin tin with 12 muffin liners and set aside.
In a medium bowl combine, flour, baking soda, cinnamon and salt.
Set aside.
Drain peaches reserving 1/3 cup of syrup.
Pour peaches and reserved syrup into a blender and puree until smooth.
In a large bowl, whisk together pureed peaches, brown sugar, eggs and oil.
Add bran flakes and mix well.
Add flour mixture and stir just until dry ingredients are moistened. Gently fold in blueberries.
Fill 12 muffin cups.
Bake 20 minutes, or until a toothpick inserted into the center comes out clean.
Nutrition Information
Serving Size

1 muffin
Amount Per Serving
Calories

195
Total Fat

4.7g