Anytime there's a game day party you know there's going to be wings served.  Wings are possibly the most popular game day food whether you're in a sports bar or at home.  These Cajun Hot Wings can be made the day before your party and re-heated on the grill or in the oven the day of.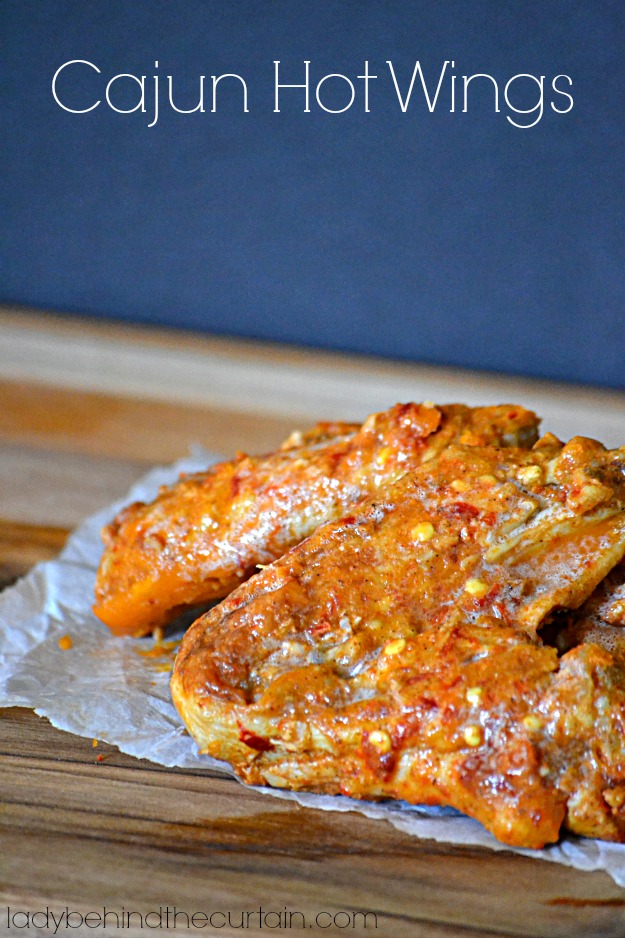 Serve these Cajun Hot Wings with some Cooling Cucumber Sauce.  Put a 1/2 cup of mayonnaise, 1/2 cup sour cream, 1/2 cup cucumber (peeled), 1/2 teaspoon celery seed, 2 tablespoons green onion and 1/4 teaspoon of salt into a blender and blend until smooth.  Makes 1 1/2 cups.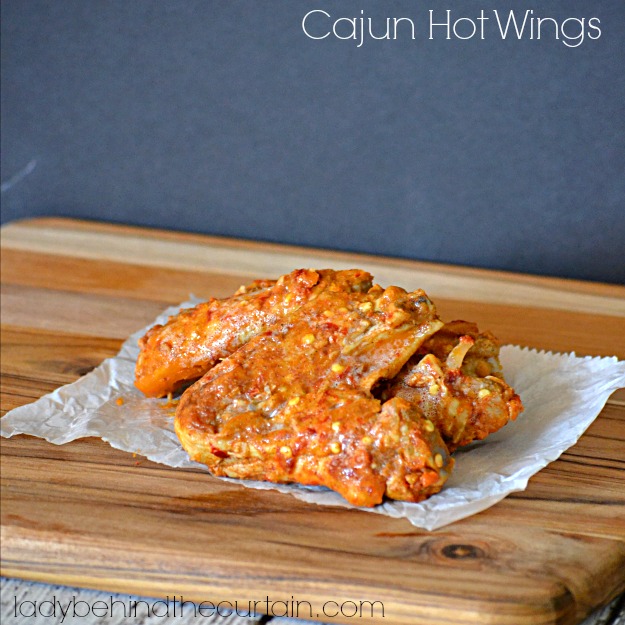 Create your own Recipe Box and save your favorite Lady Behind The Curtain recipes.  Make a Meal Plan with your favorite recipes and ZipList will automatically add the ingredients to a Shopping List.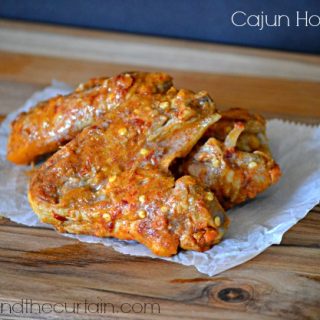 Cajun Hot Wings
Total Time:
1 hour
20 minutes
Ingredients
12 chicken wings (about 2-1/2 pounds total)
1/3 cup bottled hot pepper sauce
2 tablespoons chili paste
1/4 cup butter, melted
1 tablespoon Cajun seasoning
1 teaspoon vinegar
1/2 teaspoon salt
Instructions
Place pieces in a resealable plastic bag.
In a small bowl combine the hot pepper sauce, chili paste, melted butter, Cajun seasoning, vinegar and salt.
Transfer half of the marinade to a storage container to use later.
Pour remaining marinade over chicken wings.
Seal bag; turn to coat chicken.
Marinate at room temperature for 30 minutes.
Preheat oven to 375 degrees.
Line a 15-10-1-inch baking pan with foil.
Drain chicken wings, discarding marinade.
Place chicken in the prepared pan.
Bake 30 minutes, turn over and bake an additional 30 minutes or until all pink is gone.
Pour remaining sauce in a large bowl, add cooked wings and toss in sauce to coat.