Party Cutlery/Napkin Holder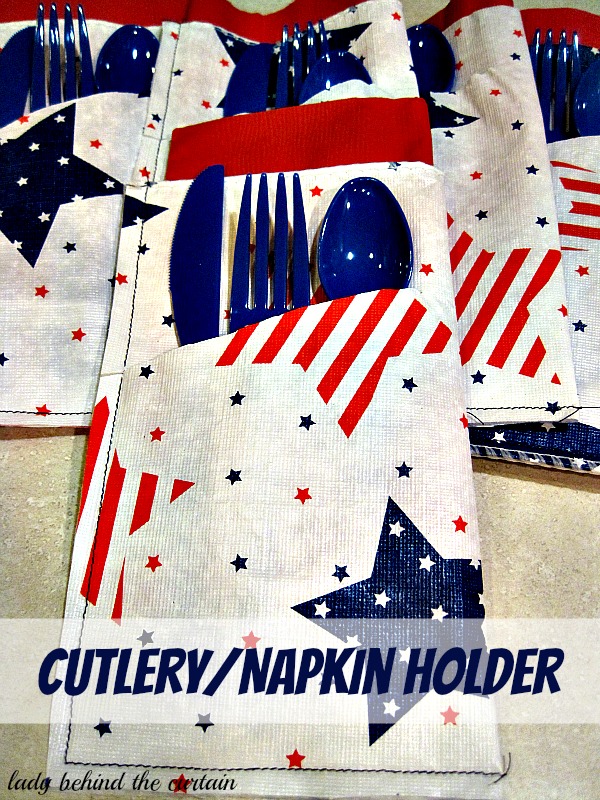 Keep cutlery and napkins in one place for barbecues, picnics or any other party!
I used a cheap tablecloth with a patriotic theme to use at my Patriotic Themed Celebration. I love using the tablecloth because it won't fray and easily wipes clean.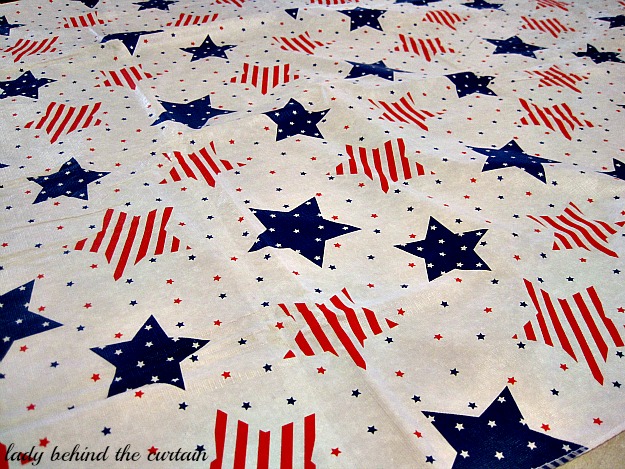 Start with a 9-in. x 10-in. rectangle. (I used a piece of card stock cut to size and traced around it to get the right size every time)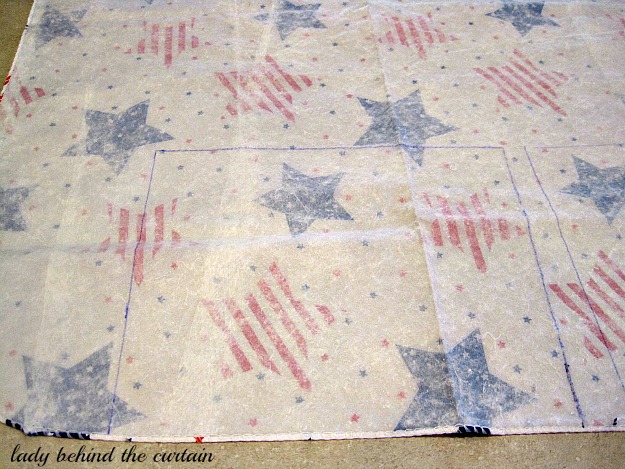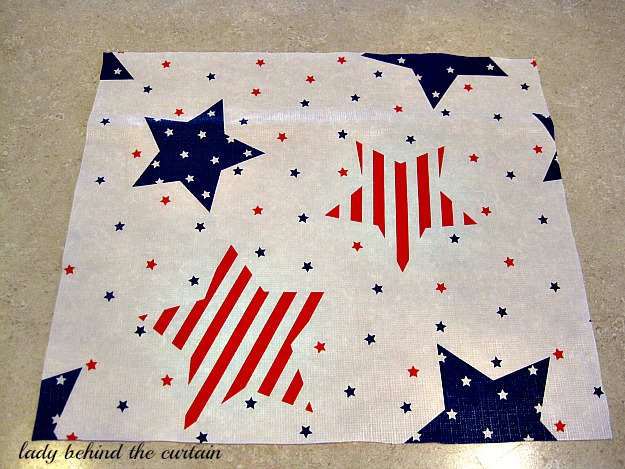 Fold in half vertically.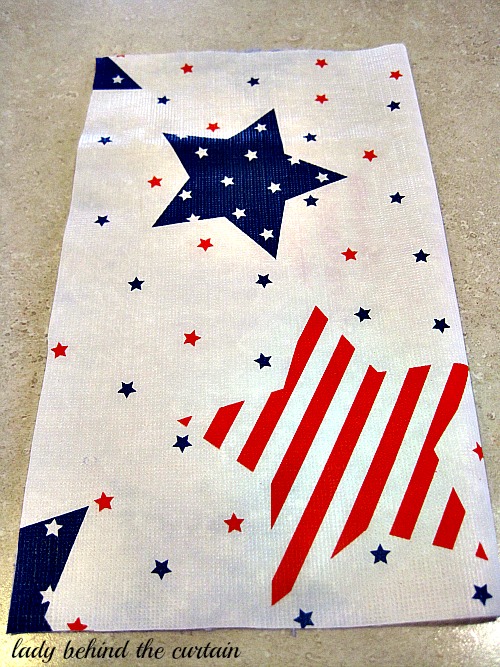 Make a slightly diagonal slit, about 3 inches long, just above the center point.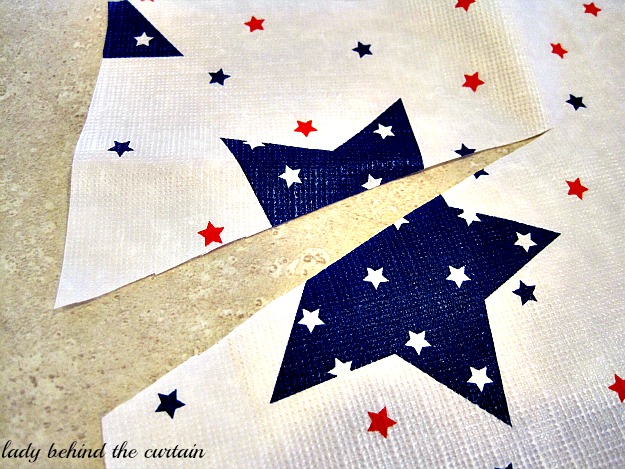 Stitch the bottom and long side closed, about 1/8 inch from the edge. Leave the top open for napkins and use the front pocket for utensils.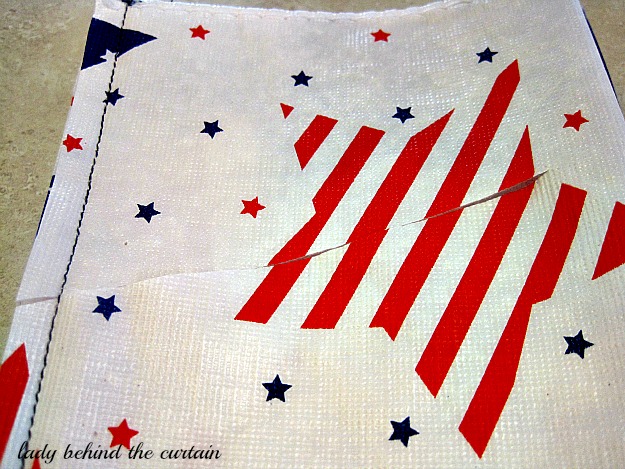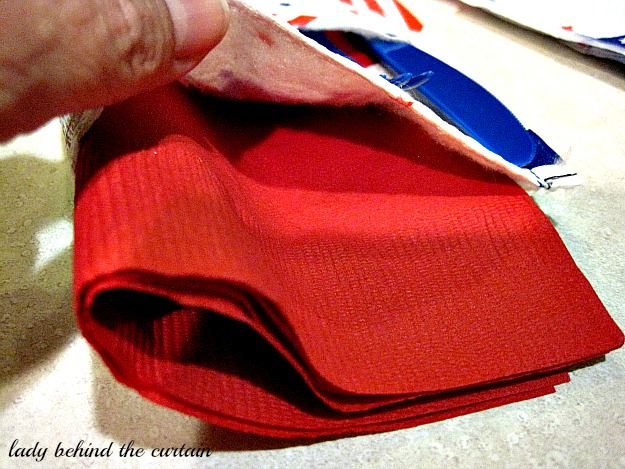 I made 8 of the Cutlery/Napkin Holders and still had half of the tablecloth left. This is a LBC original!