Patriotic White Chocolate Pudding Pops
These Patriotic White Chocolate Pudding Pops are super fun to eat and possibly the easiest pops to make. Cool off your 4th of July party with this fun summer treat.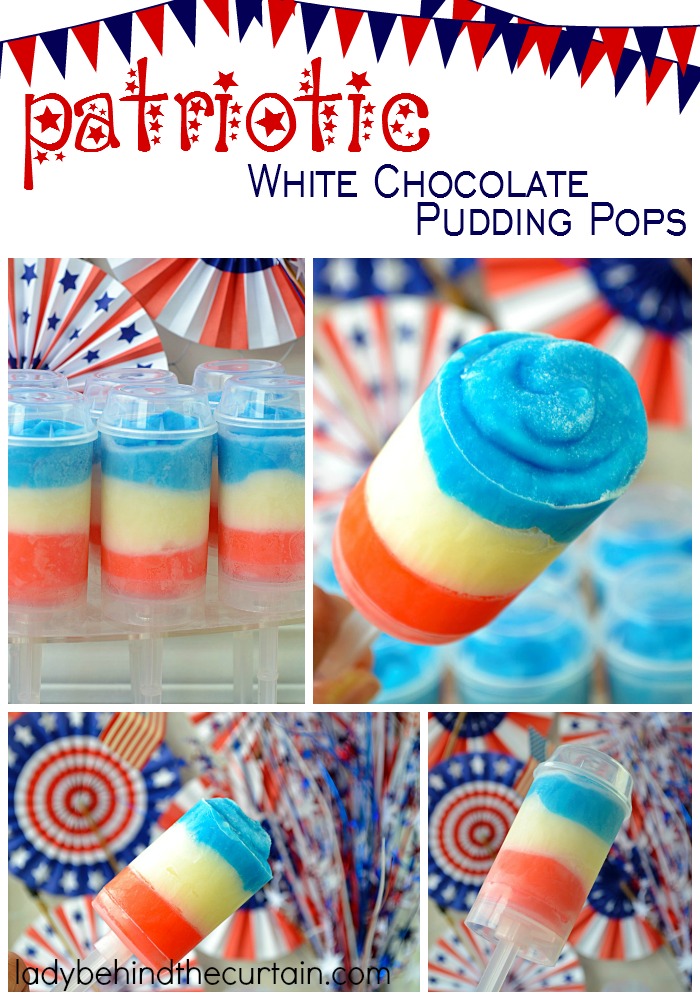 Summertime is here and that means our freezers are stocked with all kinds of popsicles.  This year brighten up those little eyes when you present them with these colorful fun pops.  I made these in push up pop containers.  They can also be made in any popsicle container or even small paper cups.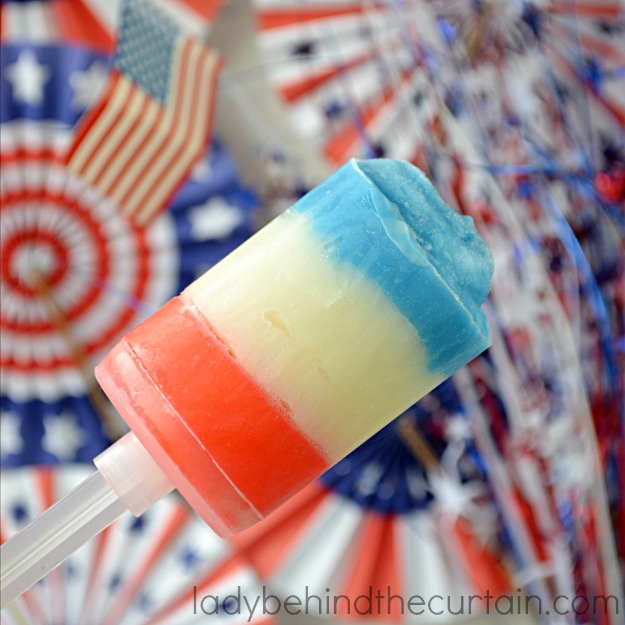 DON'T FORGET TO PIN THIS TO YOUR RED WHITE AND BLUE CELEBRATION BOARDS!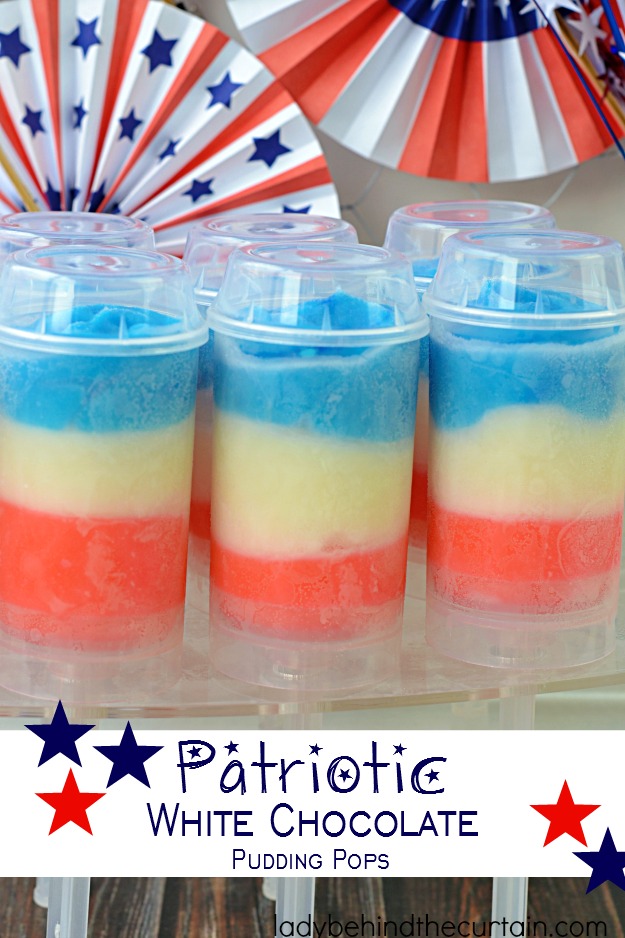 FOR MORE RED, WHITE AND BLUE CELEBRATION IDEAS VISIT MY MEMORIAL DAY/4TH OF JULY PAGE