Cherry Berry American Pie
This Cherry Berry American Pie shouts stars and strips forever!  Two favorite pies combined into one delicious All American Pie.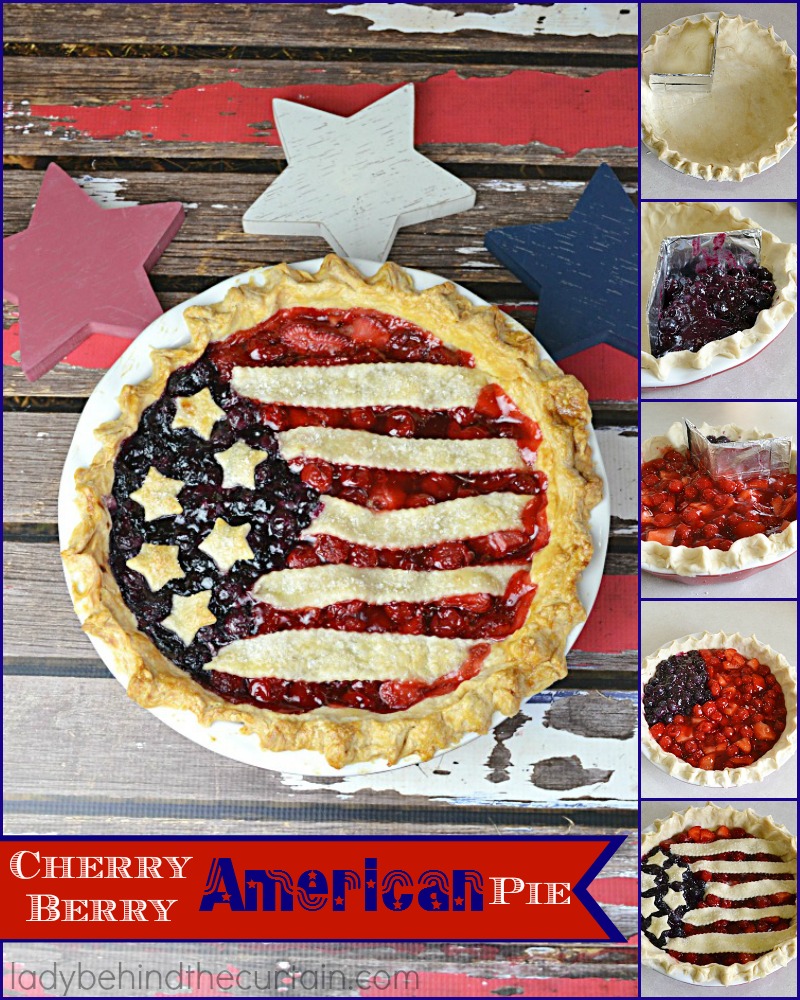 Don't worry I will show you how easy it is to keep the blueberry pie on it's side of the pie.  This pie will satisfy your blueberry pie lovers and your cherry pie lovers too!  Besides…..the cuteness factor is off the charts.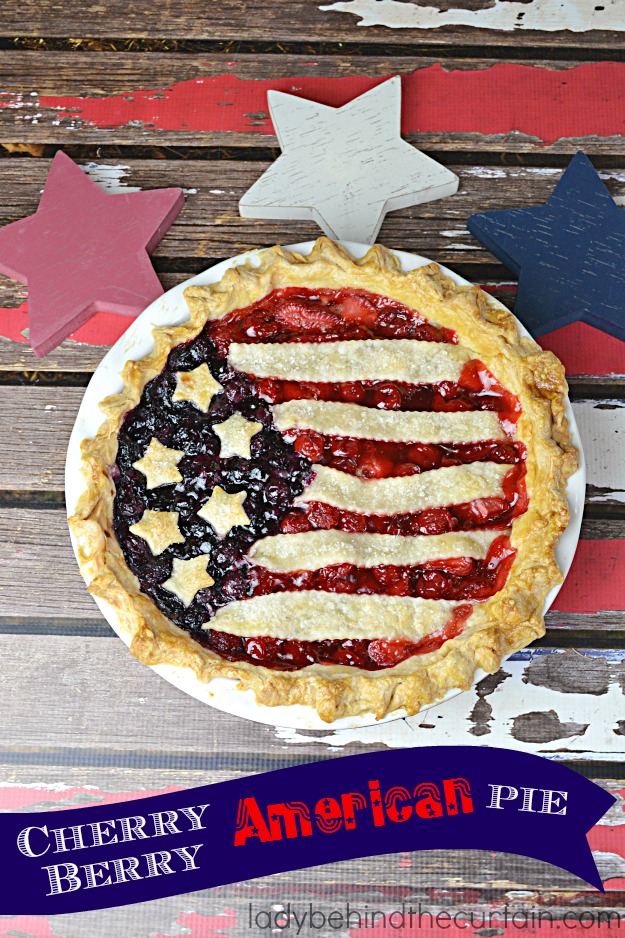 To make your July 4th celebration delicious I put together an easy dessert menu.

1. CHERRY ALMOND CUPCAKE PULL APART  2. REESE'S PEANUT BUTTER CUP MUDDY BUDDIES  3. MASON JAR LID CHERRY PIES  4. VANILLA CARAMEL SWIRL BANANA SPLITS
Insert divider.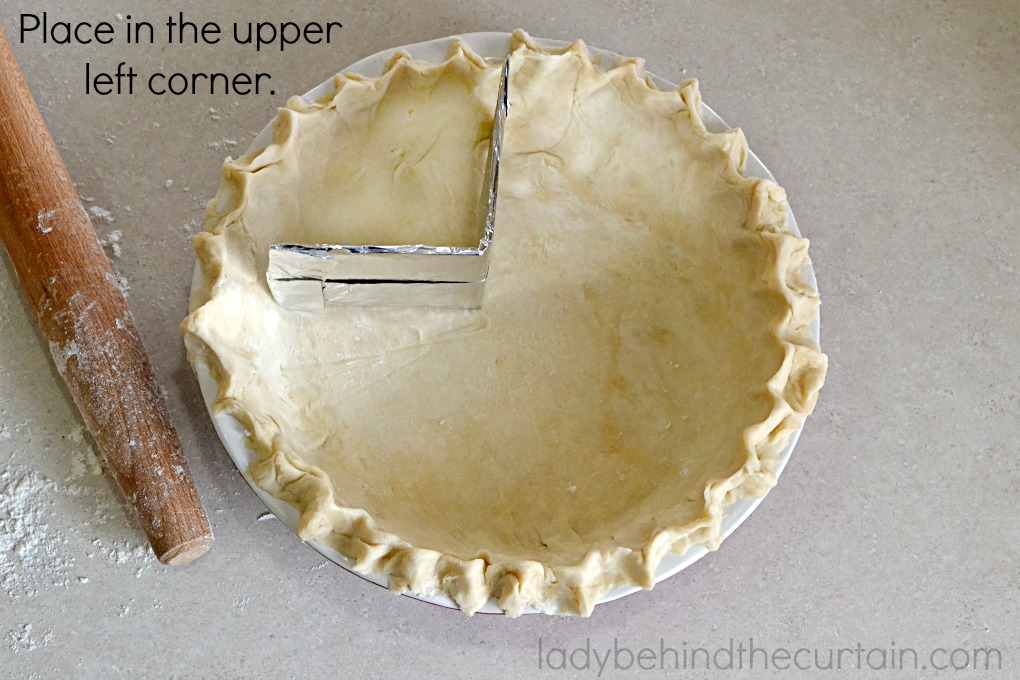 Pour blueberry filling into upper left corner.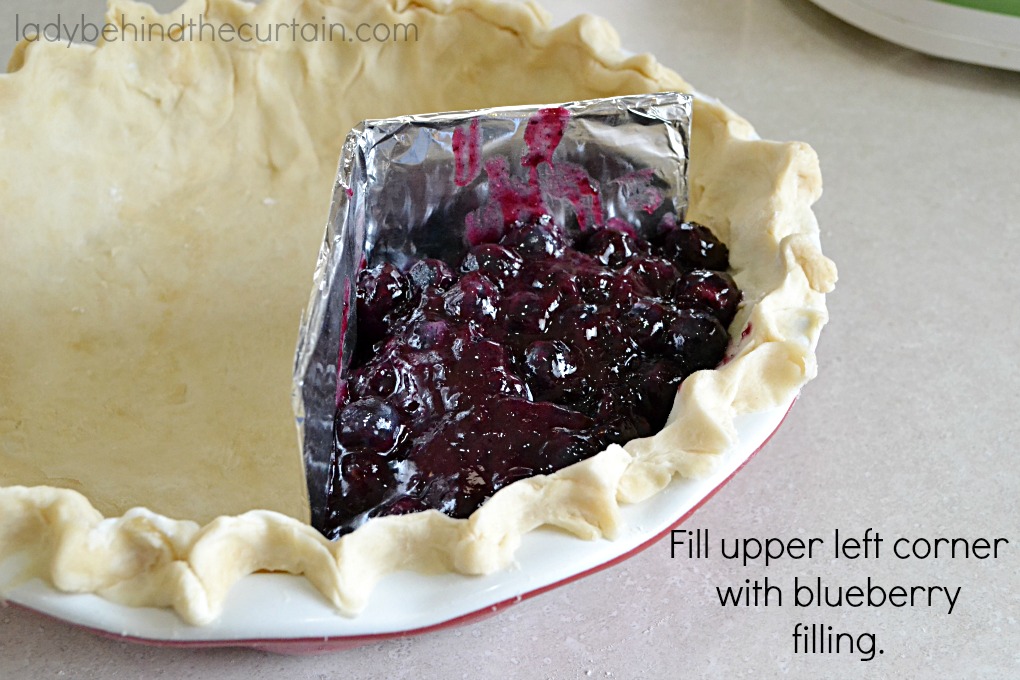 Add the cherry/berry mixture to the remaining area.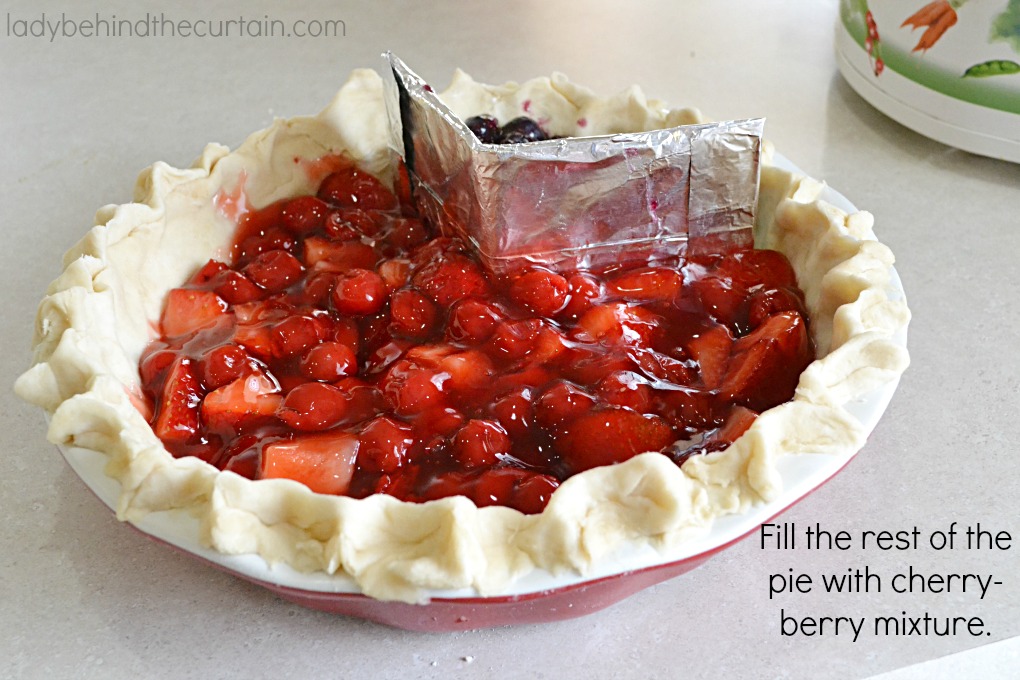 Remove divider.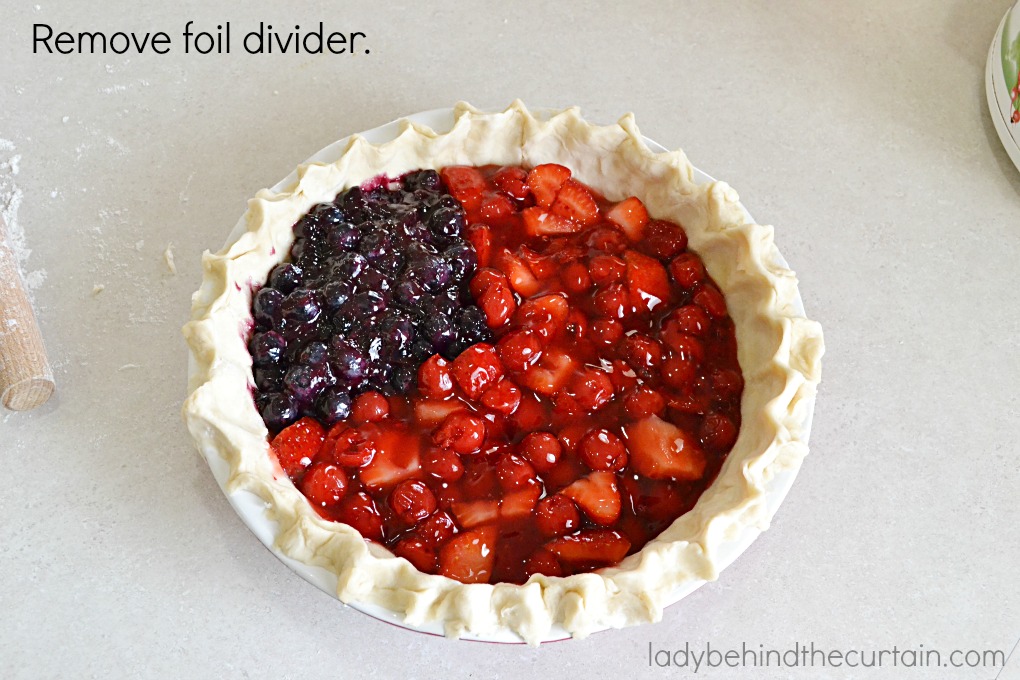 Add stars and strips to the top.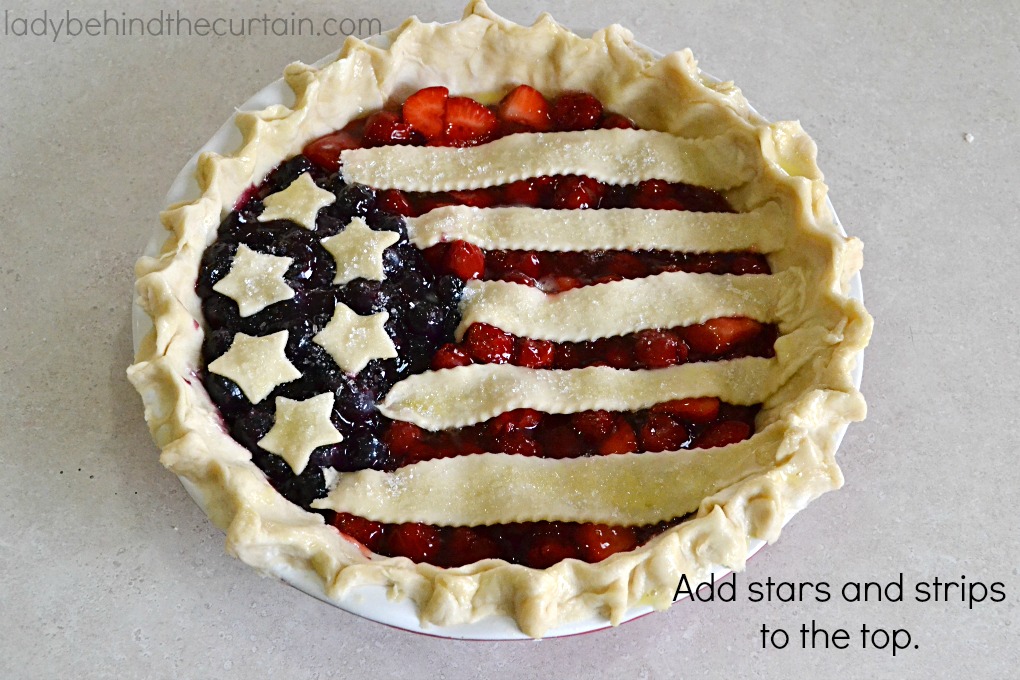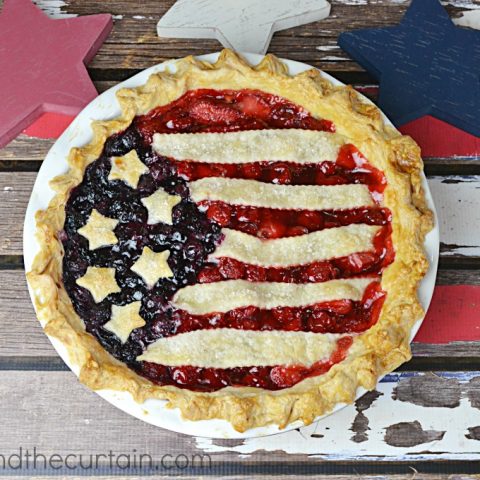 Cherry Berry American Pie
Cook Time:
1 hour
15 minutes
Total Time:
1 hour
55 minutes
Ingredients
1 (21 ounce) can cherry pie filling
6 ounces fresh strawberries
6 ounces fresh blueberries
1/2 cup blueberry preserves
1 tablespoons cornstarch
1 large egg, slightly beaten
coarse sugar
Instructions
For the Divider:
Cut a piece of cardboard 7-in x 3-inches.
Cover with foil; fold in half to make an "L" shape and set aside.
For the Pie Crust:
Make pie according to the recipe directions.
Roll 3/4 of the dough into a 12-inch round and fit into a 9-inch pie dish.
Trim and flute edges.
Roll the remaining pie crust into about a 10-inch wide sheet.
Cut 5 strips (about 3/4-inch) and 6 (1 3/4-inch) stars.
Set aside.
For the Pie:
Preheat oven to 375 degrees.
Combine cherry pie filling and strawberries; set aside.
In another bowl combine blueberries, preserves and cornstarch.
With the bottom layer of pie crust in pie dish; insert the foil lined cardboard into the upper left corner of the crust.
Fill with blueberry filling; spoon cherry filling into remaining section and remove cardboard.
Add the strips to the red area and the stars to the blue.
Brush with beaten egg and sprinkle with coarse sugar.
Bake 1 hour 15 minutes or until bubbly and golden.
Notes
I found this idea in the Celebrate with Wome's World Summer 2015 issue.
VISIT MY MEMORIAL DAY OR 4TH OF JULY CELEBRATION PAGE FOR MORE FUN AND EASY IDEAS. AND…..DON'T FORGET TO PIN THIS TO YOUR RED WHITE AND BLUE THEMED BOARDS!