Change up your breakfast routine with this Breakfast Risotto.  Full of creamy flavor with almonds and dried fruit.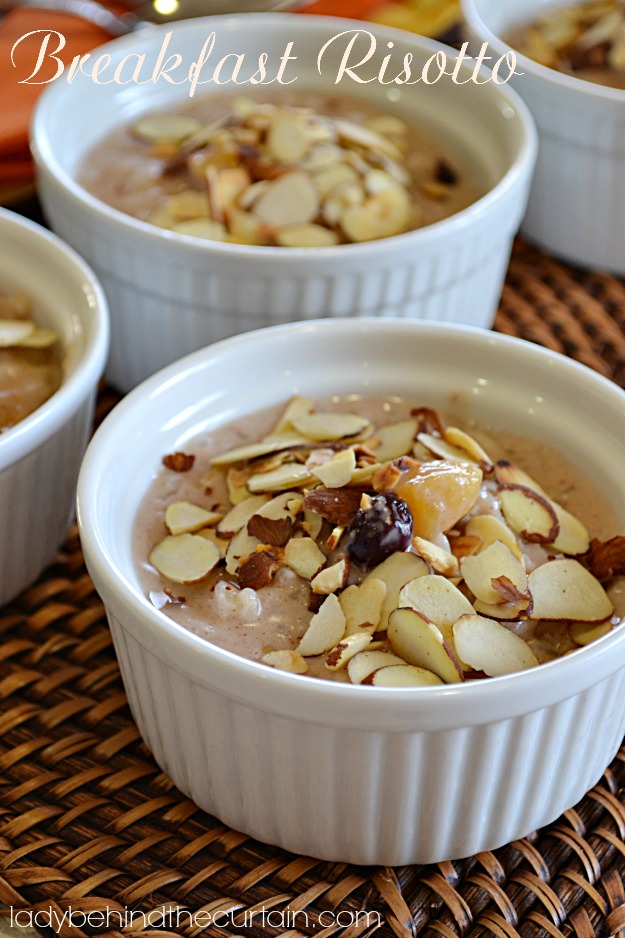 Arborio rice is the best rice to use for this Breakfast Risotto because of its high starch content; which results in a VERY creamy texture and allows the rice to take on a blend of flavors.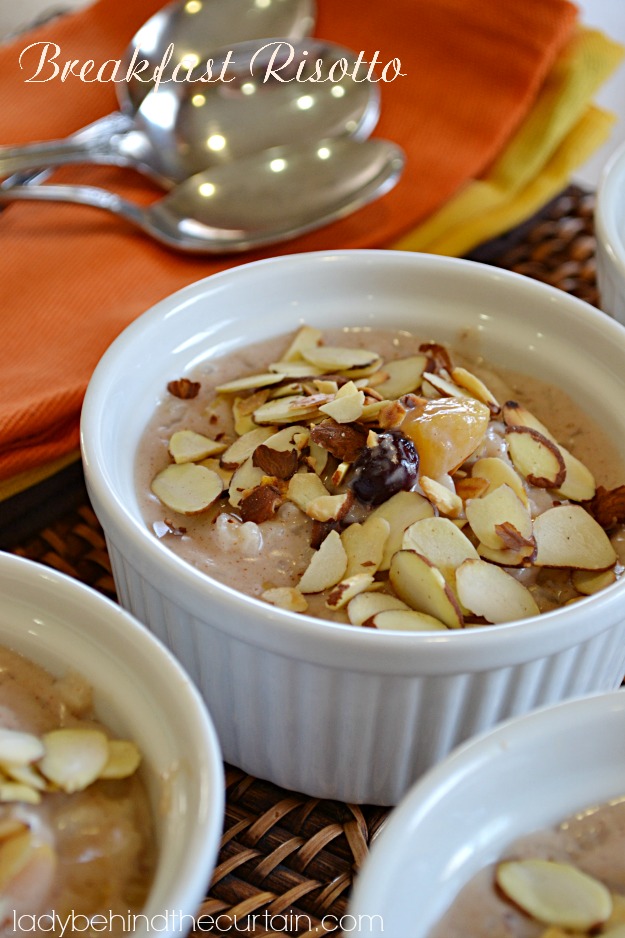 To make the perfect risotto you'll need to add the heated cinnamon milk slowly at only 1/2 cup at a time.  This is what creates such a nice creamy texture.  I have this Breakfast Risotto after my morning workout for a quick recovery.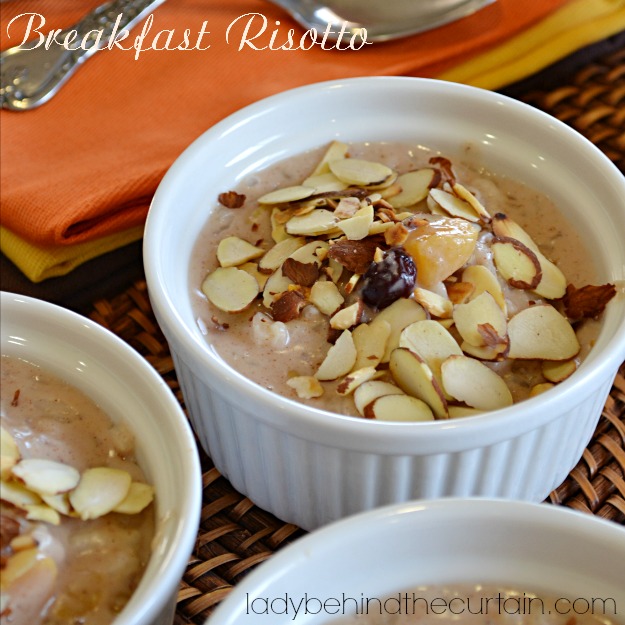 Create your own Recipe Box and save your favorite Lady Behind The Curtain recipes.  Make a Meal Plan with your favorite recipes and ZipList will automatically add the ingredients to a Shopping List.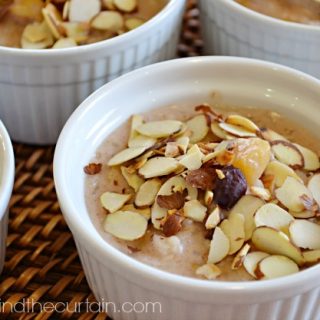 Breakfast Risotto
Ingredients
1 cup water
2/3 cup Arborio rice
1/2 teaspoon salt
3 cups 2% milk
1/3 cup dried cranberries
1/4 cup dried apricots, coarsely chopped
1/4 cup Splenda
1/2 teaspoon ground cinnamon
1/2 teaspoon almond extract
1/4 cup sliced almonds, toasted
Instructions
In a medium saucepan bring the water to boiling, stir in rice and salt.
Cook uncovered 5 to 6 minutes or until water is absorbed, stirring occasionally.
While the rice is absorbing the water heat the milk in a microwave safe container (I used a 4 cup measuring cup) for 2 minutes.
Stir in dried fruit, cinnamon and Splenda.
Add hot milk mixture 1/2 cup at a time to the rice mixture, stirring until liquid is absorbed (about 20 to 25 minutes).
Remove from heat, stir in almond extract,
Sprinkle with toasted almonds.