Blackberry and Lemon Mascarpone Galette
With a huge pile of blackberries and a blanket of lemon scented mascarpone under them.  This Blackberry and Lemon Mascarpone Galette is everything you would want a galette to be.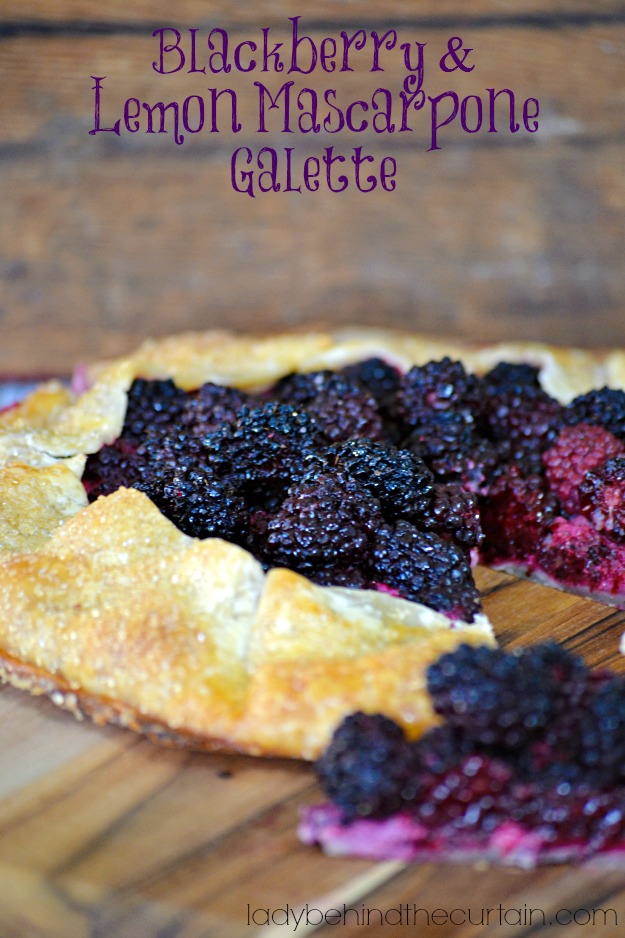 I made this Blackberry and Lemon Mascarpone Galette for a bridal shower.  Well, actually I made SEVERAL of these galette's.  🙂  They were a BIG hit!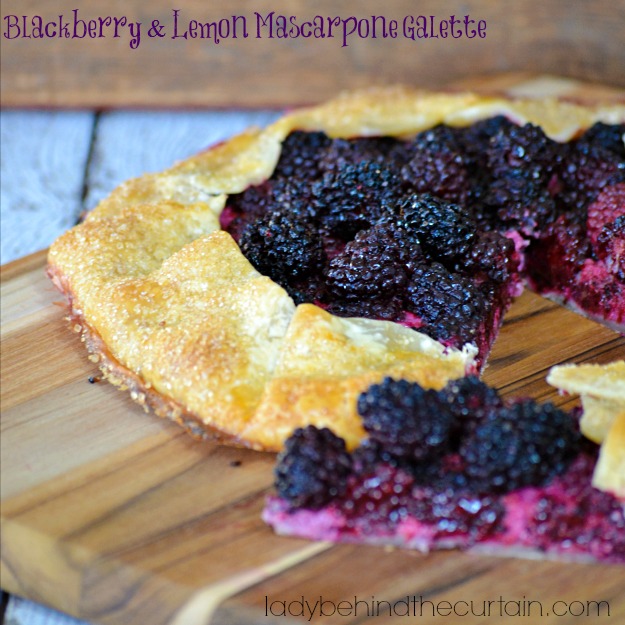 End summer with this perfect dessert.  I love when you can go to a store (Trader Joe's) and be inspired by what you see. It didn't take long for me to spot a big container of ripe and juicy blackberries.  Right when I saw them I knew what I was going to make.  I had been struggling with what I was going to make for the shower so I was a VERY happy baker when I saw the berries.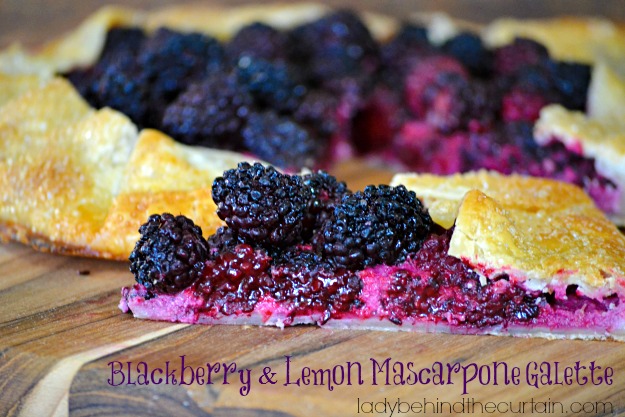 Since I had to make several of these galette's I decided to make it easy on me and use store bought pie crusts.  Oh My Gosh it really helped!
Roll out the dough to a 12×12-inch circle on a piece of parchment paper.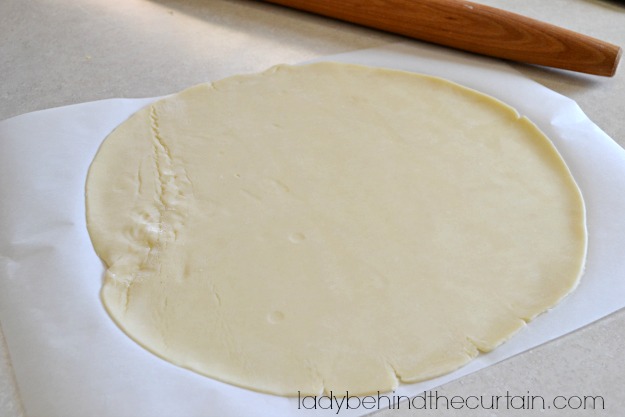 Spread the lemon mascarpone 1-inch from the edge.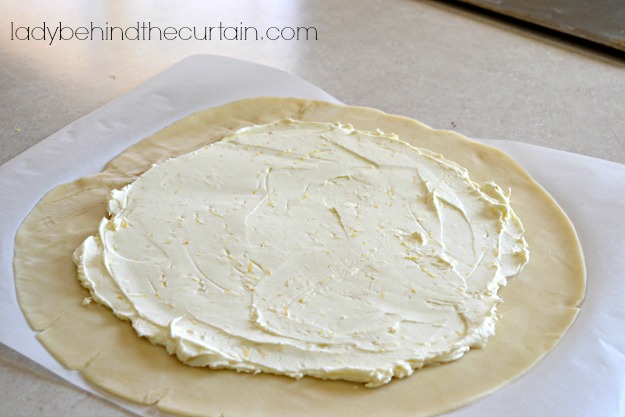 Pile on the sweetened blackberries.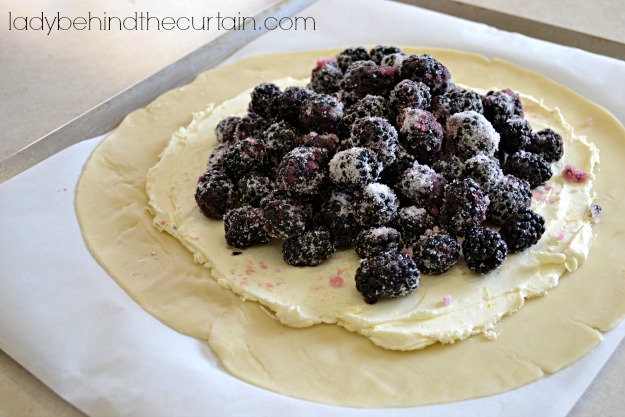 Fold up the edges to make a pretty little package.
Use an egg wash and sprinkle with turbino (raw) sugar.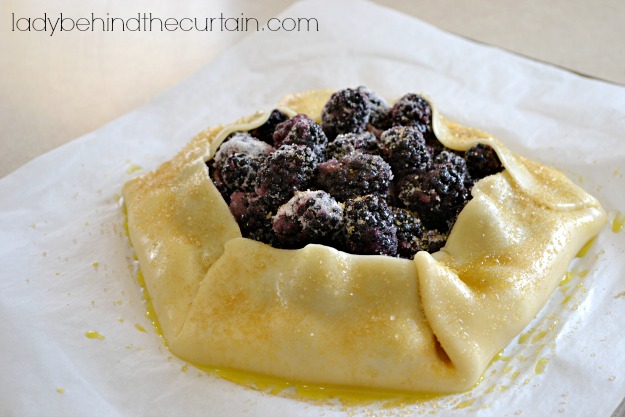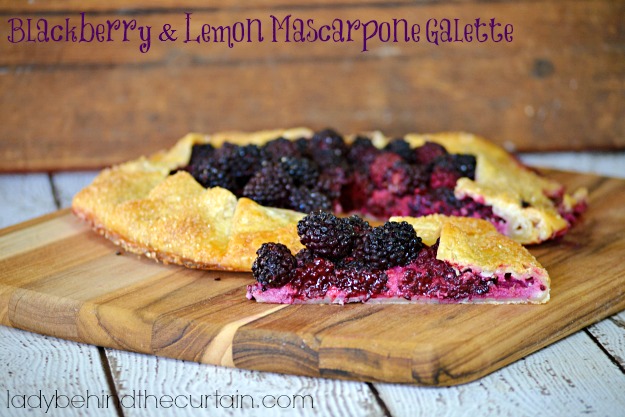 Create your own Recipe Box and save your favorite Lady Behind The Curtain recipes.  Make a Meal Plan with your favorite recipes and ZipList will automatically add the ingredients to a Shopping List.