Light Egg Salad Lettuce Wraps
These Light Egg Salad Lettuce Wraps are the perfect quick lunch or snack at around 124 calories for two!  I'm trying to cut back on the amount of bread products and these Light Egg Salad Lettuce Wraps are perfect.  With chopped red pepper, capers, green onion and carrots.
Add low fat or light mayonnaise, fat free sour cream and lots of vegetables for a great lunch!
I make the egg salad the night before and pack the Bibb lettuce separate so I can build my wraps right before I'm ready to eat them.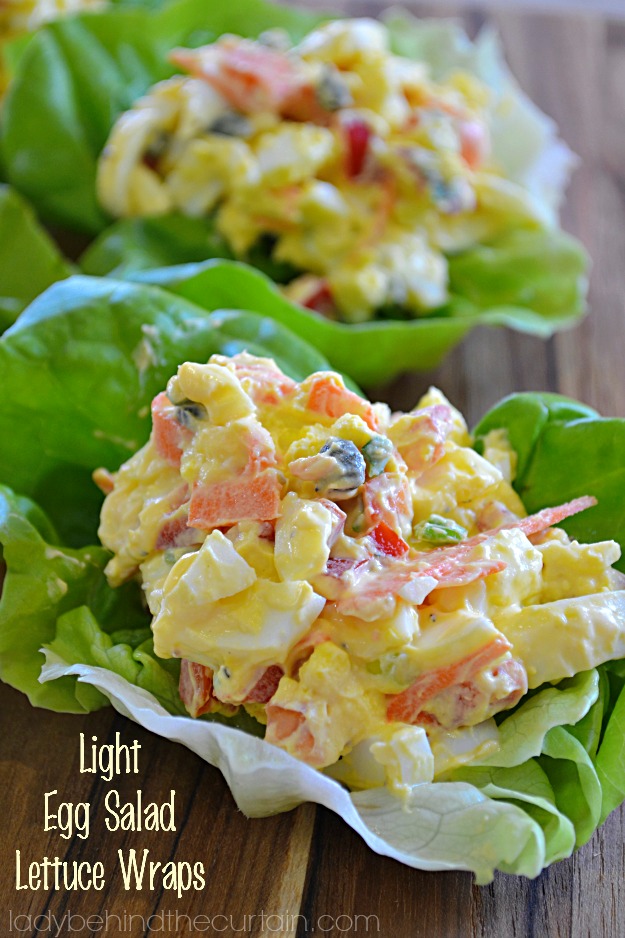 Create your own Recipe Box and save your favorite Lady Behind The Curtain recipes.  Make a Meal Plan with your favorite recipes and ZipList will automatically add the ingredients to a Shopping List.