Butter Cookie Pineapple Upside Down Cake
Butter Cookie Pineapple Upside Down Cake:  The way this cake is made you end up with a wonderful crispy butter cookie on top!  I love the ease of this recipe and serving them in mason jars makes it easy to pack them up for a summer picnic or give as a gift.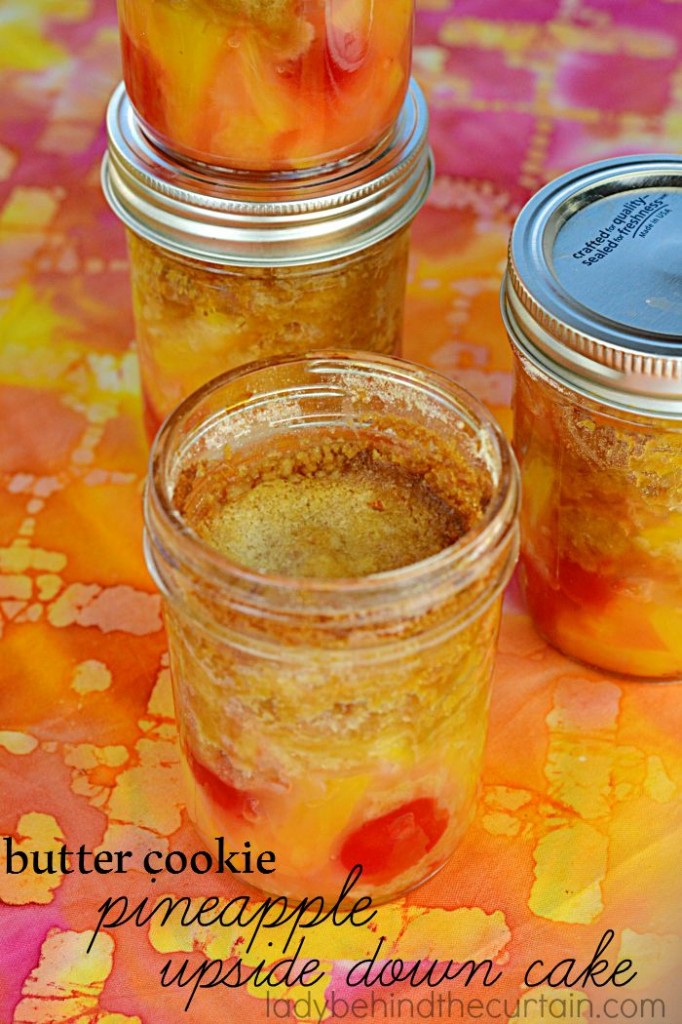 When the jars are ready to bake they will be filled to the top but once everything bakes it will shrink just enough so you can add a scoop of vanilla ice cream of a dollop of whipped cream.  You can make this Pineapple Upside Down Cake with fresh pineapple of canned.  If you use a fresh ripe pineapple like I did the cake will be a little bit sweeter than using canned.  Which is perfectly fine with me.  😉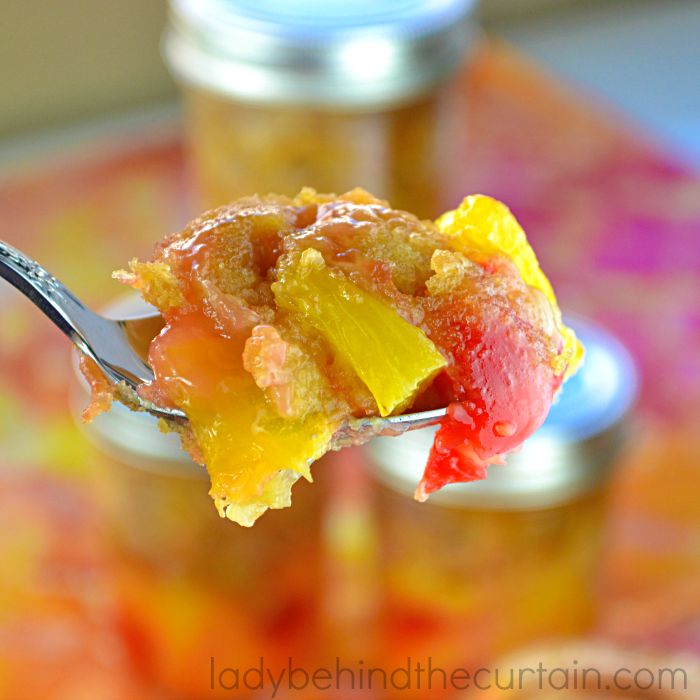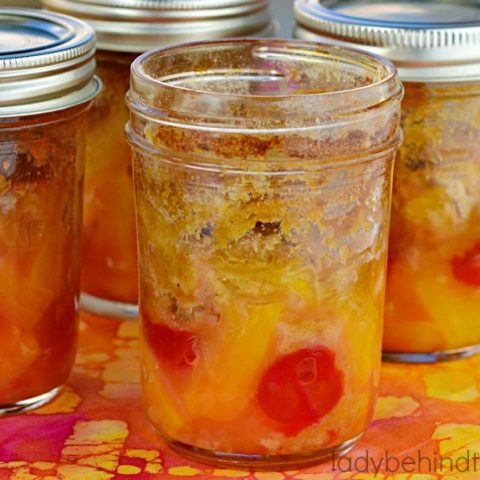 Butter Cookie Pineapple Upside Down Cake
Yield:
Makes 4 half pint jars
Total Time:
1 hour
5 minutes
Ingredients
2 1/2 cups pineapple chunks
16 maraschino cherries, cut in half
1/2 cup all-purpose flour
1/2 cup light brown sugar, packed
1/2 teaspoon salt
4 tablespoons unsalted butter, divided
Instructions
Preheat oven to 350 degrees.
Equally divide fruit into 4 half pint mason jars; set aside.
In a small bowl stir to combine the flour, sugar and salt.
Pour 1/4 cup of flour mixture over fruit in each jar.
Add 1 tablespoon of butter on top of each jar.
Bake 50 to 60 minutes or until the top is golden and the fruit is bubbling.
Cool completely and screw on lid.
MORE DESSERTS IN A JAR

1. CARAMEL APPLE PIE CUPCAKES  2. BABY SHOWER CUPCAKES  3.  PAY DAY CHEESECAKE