Mini Payday Cheesecakes:  The perfect small bite for game night.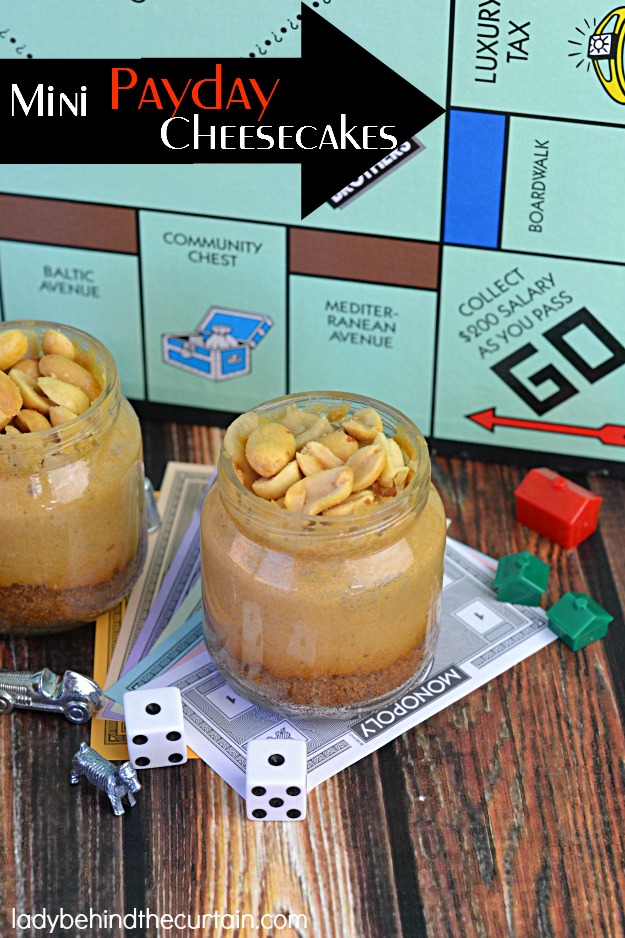 These creamy cheesecakes are baked in 4 ounce baby food jars.  You can also bake them in cupcake liners.
The payday candy bar is my favorite candy bar and cheesecake is my favorite dessert.  So I decided to combine the two to create the best cheesecake EVER!  Starting with the Nutter Butter Cookie crumb crust; use a dowel or something flat to press into the bottom of the jar.  Now, I ask you….how can you go wrong with that?  🙂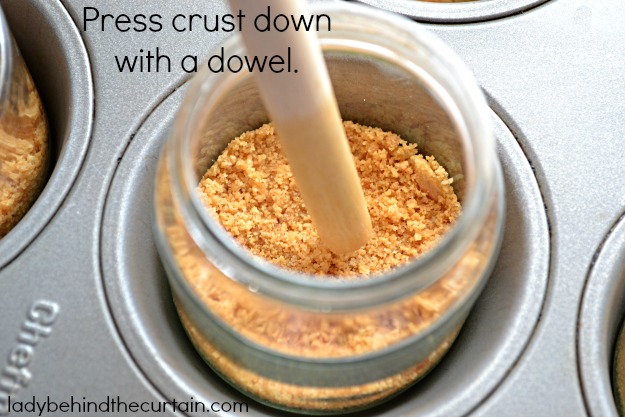 The filling…..oh yes the filling!  It's made with brown sugar and a can of Nestle dulce de leche caramel.  The perfect caramel filling.  Warning though if you eat some of the filling by the spoonfuls you will not have enough to fill you jars.  No…..I don't speak from experience.  😉
The batter will rise above the rim of the jars.  Just take a spoon and knock it down back into the jar.  NOTE:  At this point the cheesecakes will look ugly….don't worry you will be topping them with a delicious caramel sauce and peanuts.  🙂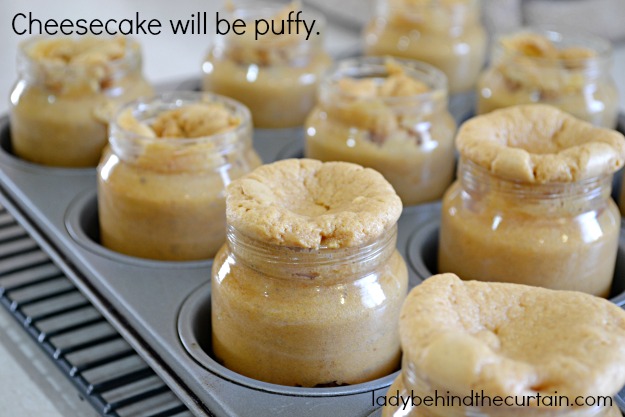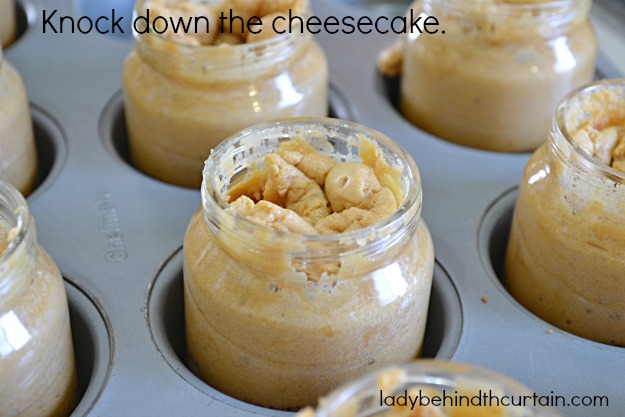 If that wasn't enough there is also a caramel glaze that goes on top of the creamy delicious Mini Payday Cheesecakes.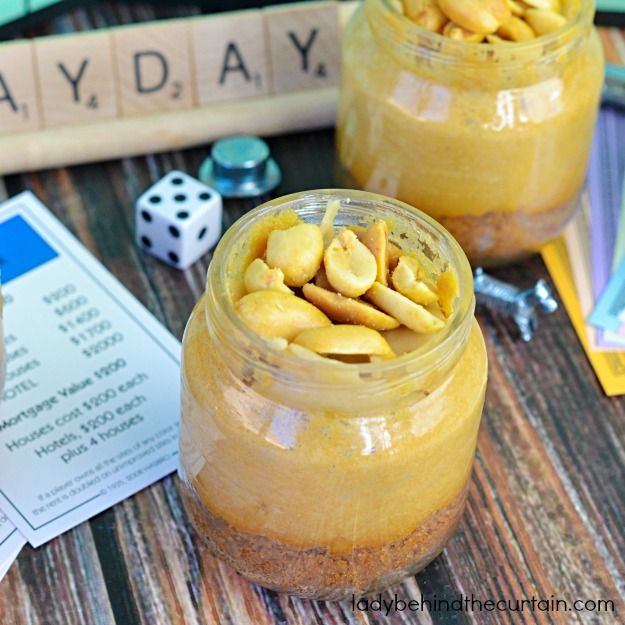 MORE CHEESECAKE RECIPES

1. SNICKERDOODLE COOKIE DOUGH MINI CHEESECAKES  2. PEPPERMINT PATTY MINI CHEESECAKES  3. MINI CHEESECAKES