Caramel Apple Cinnamon Rolls
Since these Caramel Apple Cinnamon Rolls don't need yeast you can have these filling your home with the aroma of cinnamon rolls in no time.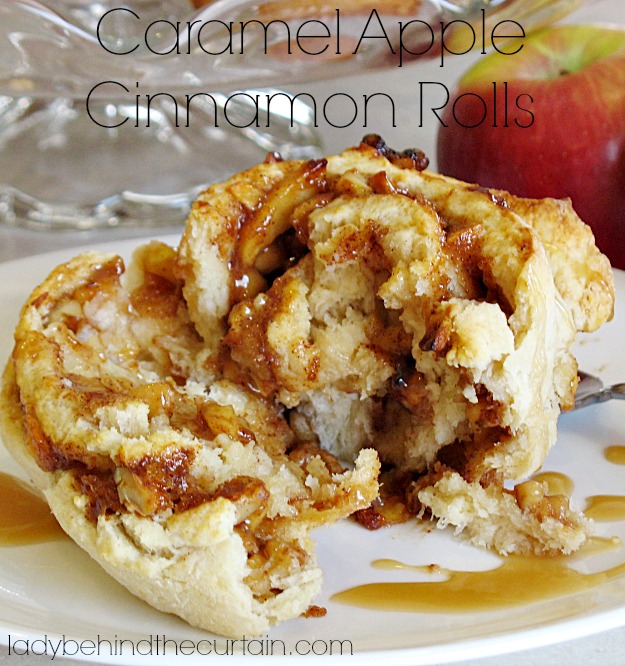 One day I wanted to make something special for my family and these caramel apple cinnamon rolls are what I came up with.  These are truly a treat!  Something special to serve for breakfast to your guests, for a Continental Breakfast or a Brunch!  These caramel apple cinnamon rolls require NO yeast which makes this recipe VERY easy to make!
Create your own Recipe Box and save your favorite Lady Behind The Curtain recipes.  Make a Meal Plan with your favorite recipes and ZipList will automatically add the ingredients to a Shopping List.