Chocolate Caramel Layered Fudge
Chocolate Caramel Layered Fudge | With a layer of dark chocolate, then caramel, all topped with chopped peanuts, this recipe has the perfect blend of sweet and salty. I love making fudge for friends and family during the holidays. It's such a versatile dessert; the varieties and combinations are endless! This fudge is a must make for my holiday cookie and candy tray this year.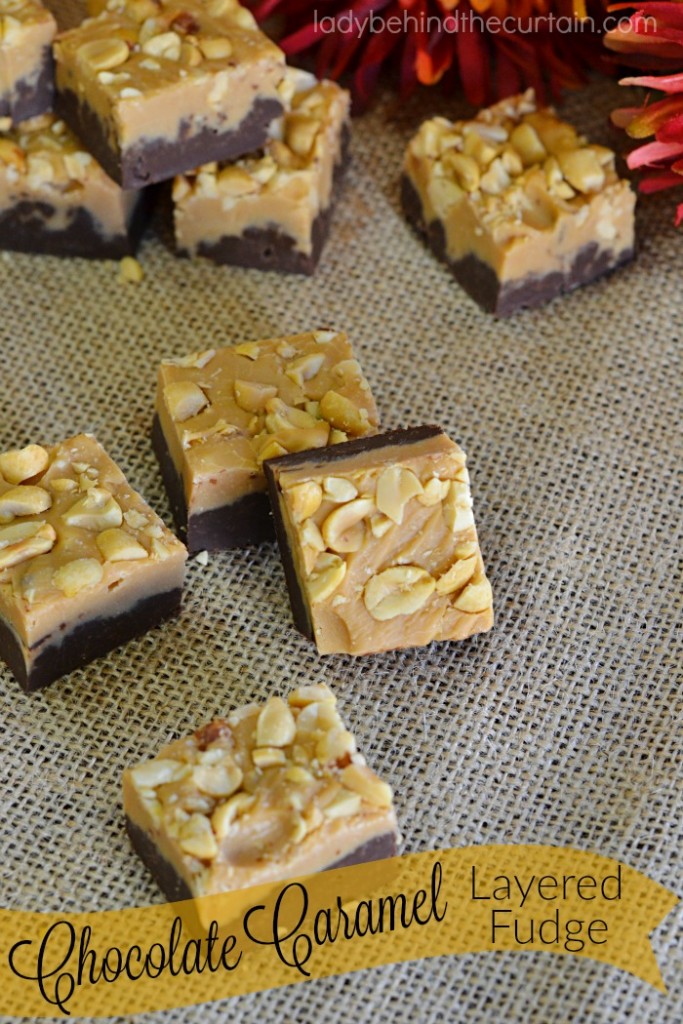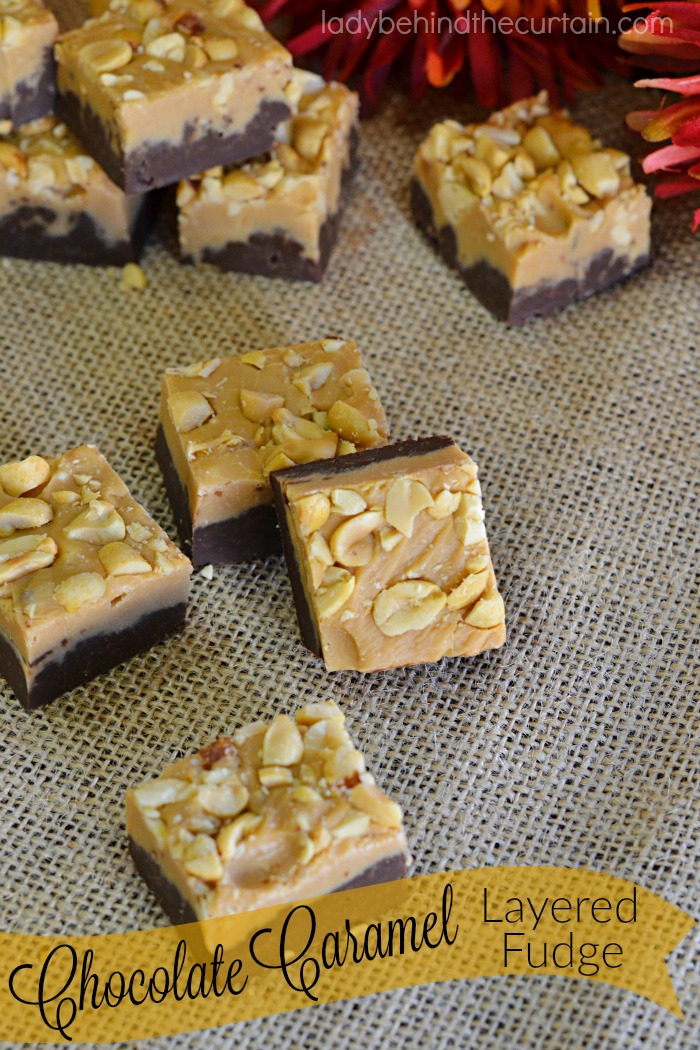 It's the most delicious time of the year! While we're all getting stuffed with cookies, pies, cheesecake and fudge… someone's gotta bake it all, right? Well, Eagle Brand has released some limited-time flavored condensed milk to make your baking easier. With Eagle Brand's Chocolate Flavored Condensed Milk and Caramel Flavored Condensed Milk, you can shorten the amount of time you spend in the kitchen this season.
When I saw Eagle Brand's limited time seasonal flavors of chocolate and caramel condensed milk, my first thought was "FUDGE!" With over 150 years of quality products, I knew I could trust Eagle Brand's flavored condensed milks to make my fudge not only easier to make, but decadent. The milk added even more delicious chocolate and caramel flavor to the fudge and I love to creamy texture the condensed milk provides.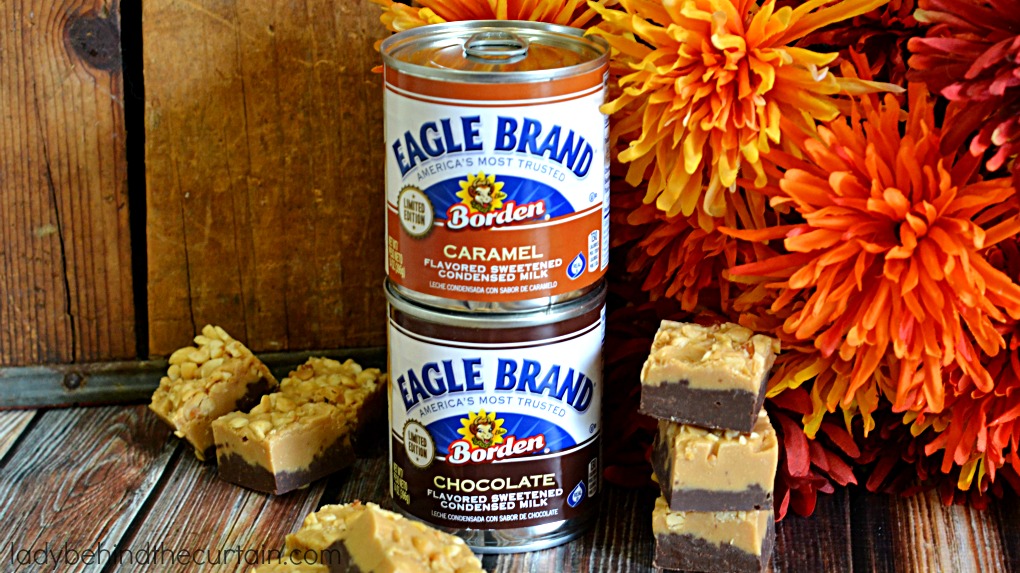 These Eagle Brand's flavored condensed milks are thick, creamy, and sweet. They're the perfect base for your dessert and make your holiday baking so much easier! Who doesn't love easy, right?
What's better is that it's made in the microwave in about 10 minutes! With all the baking and cooking that has to be done, it's nice to have some quick recipes mixed in and this Chocolate Caramel Layered Fudge is it.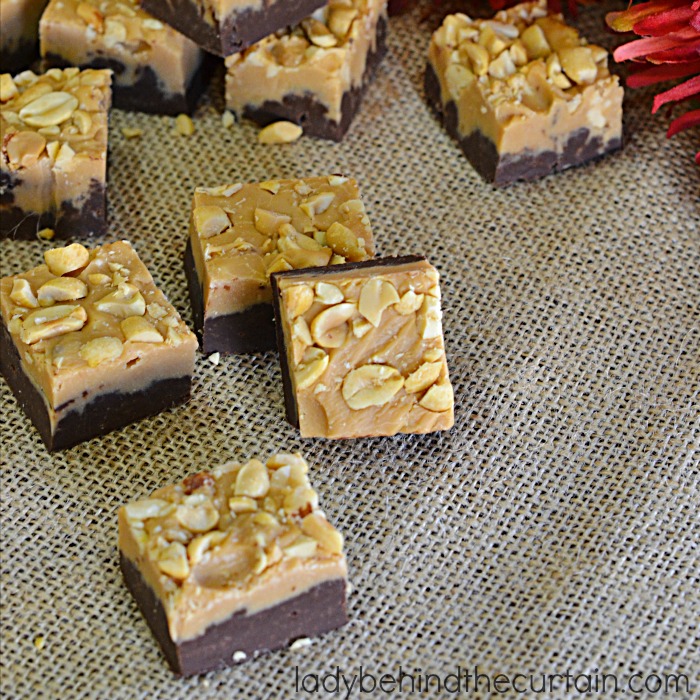 NEVER MISS A POST!
Sign up for my newsletter and receive a FREE ebook "Top 10 Fudge Recipes from Lady Behind The Curtain" PLUS my recipes in your inbox. Easy to see anytime and saved for safe keeping. Click Here and sign up today! —->>>>CURTAIN CALL NEWSLETTER