Crunchy Pumpkin Cinnamon Bundt Cake
Crunchy Pumpkin Cinnamon Bundt Cake | As if the swirls of cinnamon weren't enough the sweet brown butter glaze on top makes this cake a truly decadent pumpkin treat!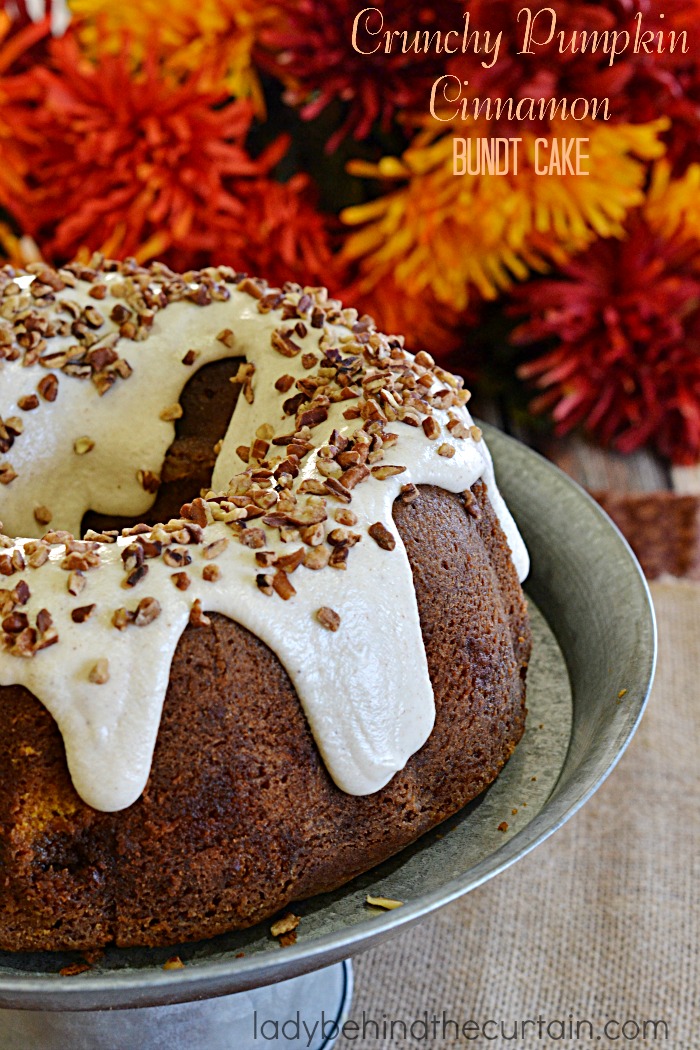 Take a simple squash and transform it into a deliciously satisfying dessert!  Perfect for all your holiday celebrations!  I think this might be one of my favorite bundt cakes.  I love the crunchy cinnamon swirl inside and the to die for brown butter glaze.  What is your favorite way to have pumpkin?  Is it pie, a latte, mousse or a cake?  I'd love to know!
NOTHING BUNDT PUMPKIN!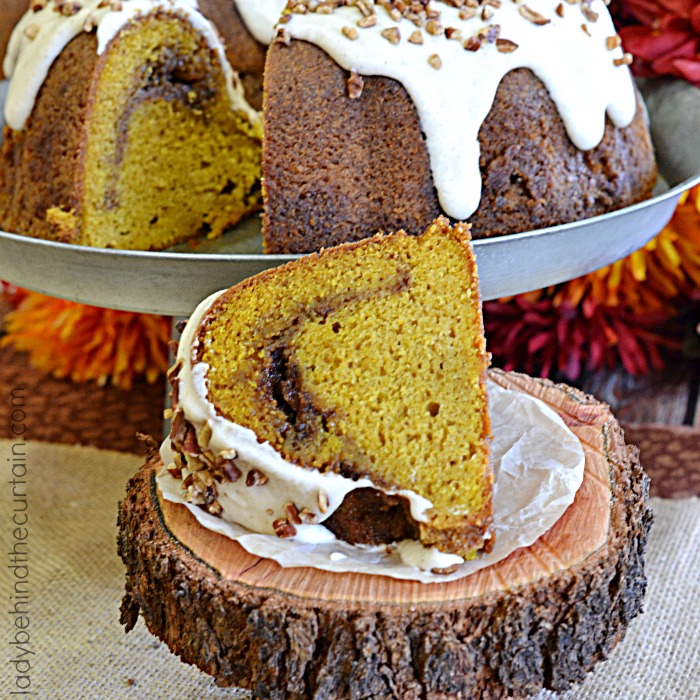 MORE PUMPKIN CAKE RECIPES
PUMPKIN LATTE COFFEE CAKE  2. PUMPKIN CALE ROLL  3. EASY PUMPKIN NUT DUMP CAKE