Anytime there's a game day party you know there's going to be wings served.  Wings are possibly the most popular game day food whether you're in a sports bar or at home.  These Classic Hot Wings can be made the day before your party and re-heated on the grill or in the oven the day of.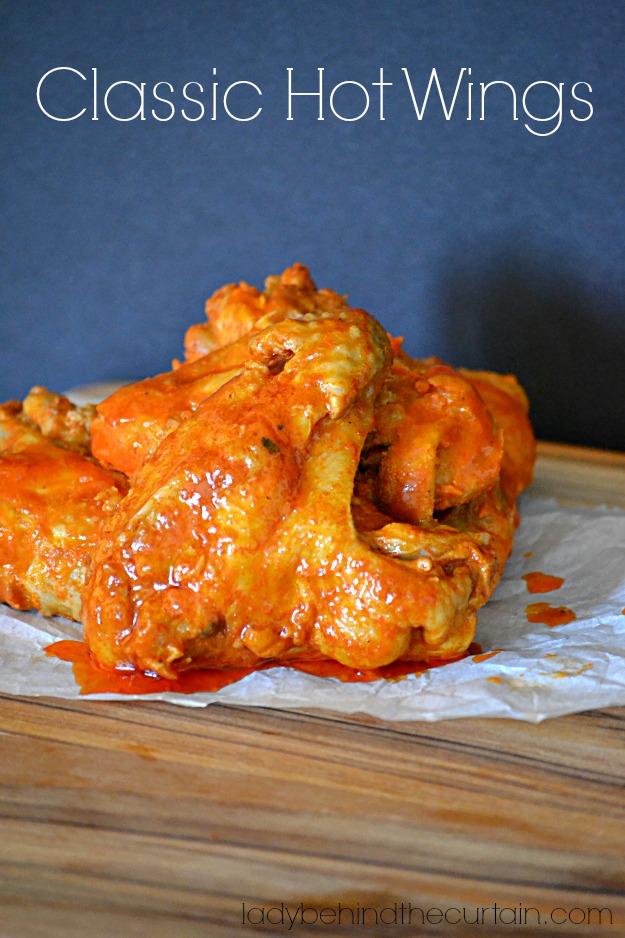 Serve these Classic Hot Wings with some Cooling Cucumber Sauce.  Put a 1/2 cup of mayonnaise, 1/2 cup sour cream, 1/2 cup cucumber (peeled), 1/2 teaspoon celery seed, 2 tablespoons green onion and 1/4 teaspoon of salt into a blender and blend until smooth.  Makes 1 1/2 cups.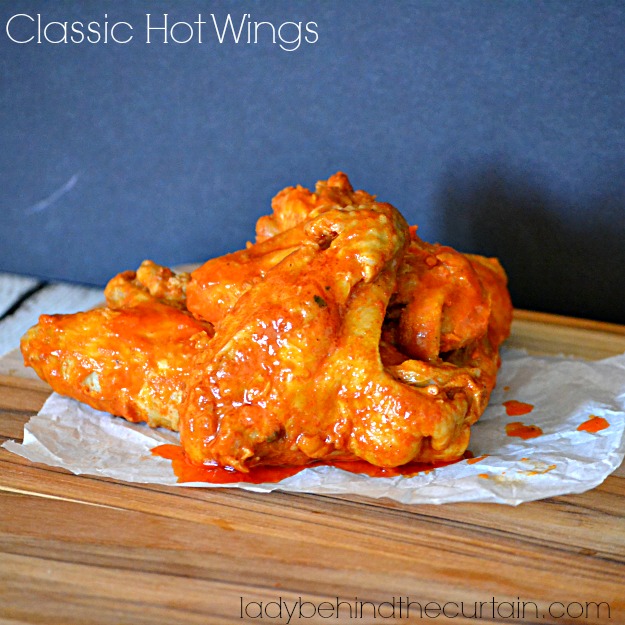 Create your own Recipe Box and save your favorite Lady Behind The Curtain recipes.  Make a Meal Plan with your favorite recipes and ZipList will automatically add the ingredients to a Shopping List.