TOTALLY satisfying creamy dark chocolate, with pillows of marshmallows and a crunch from the walnuts.  That's how I would describe this Rocky Road Ice Cream.
Leave out the extras, pour into Popsicle forms to make the most delicious fudge pops!
Have an ice cream party with my Fresh Strawberry Ice Cream and my Pistachio Pudding Ice Cream.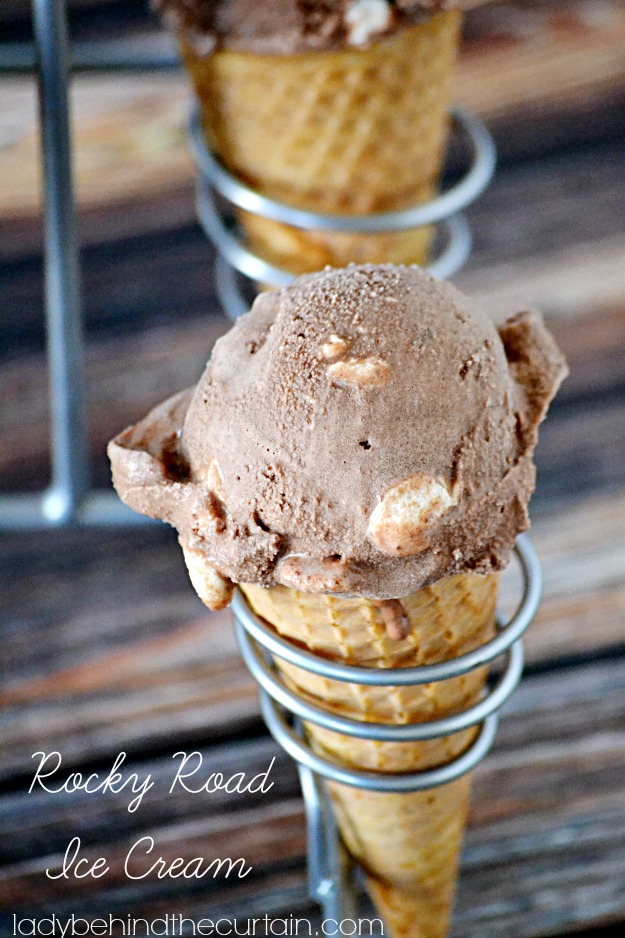 Create your own Recipe Box and save your favorite Lady Behind The Curtain recipes.  Make a Meal Plan with your favorite recipes and ZipList will automatically add the ingredients to a Shopping List.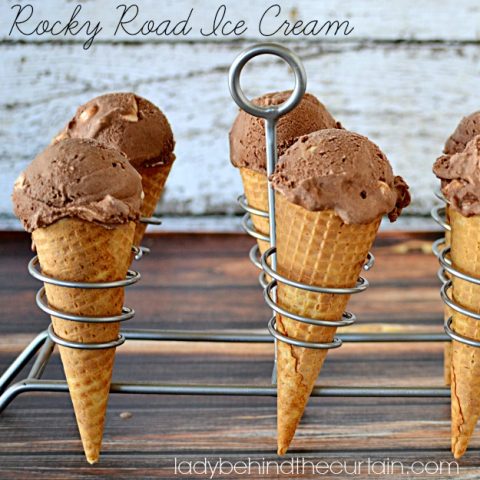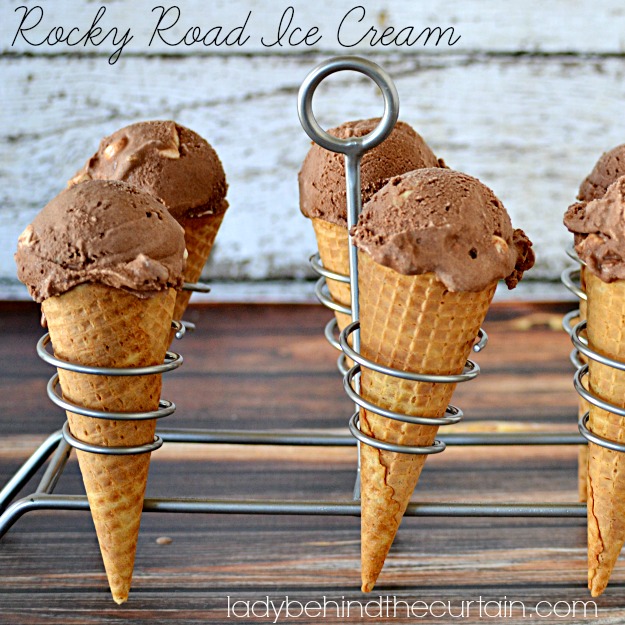 Rocky Road Ice Cream
Ingredients
1 cup unsweetened cocoa powder
2/3 cup granulated sugar
1/2 cup light brown sugar, packed
1 1/2 cups whole milk
3 1/4 cups heavy cream
1 tablespoon vanilla extract
1/2 cup walnuts, chopped
1/2 cup mini marshmallows
Instructions
Place the cocoa, sugars and milk in a medium bowl mix or whisk until combined and the cocoa and sugars are dissolved.
Stir in the heavy cream and vanilla.
Turn machine on; pour mixture into freezer bowl, and let mix until thickened, about 25 to 35 minutes.
The last five minutes add the nuts and marshmallows and let mix in completely.
The ice cream will be soft if you prefer a firmer consistency, transfer the ice cream to an airtight container and place in the freezer for about 2 hours.