DIY Dollar Tree Country Style Fall Pumpkins
Transform Dollar store pumpkins into a Fall centerpiece that can be used year after year!  All you need are a few supplies to make these DIY Dollar Tree Country Style Fall Pumpkins.  Do you think everyone around you is creative but you?  Don't worry I have got a fool proof way to transform even the least crafty person into a crafting diva!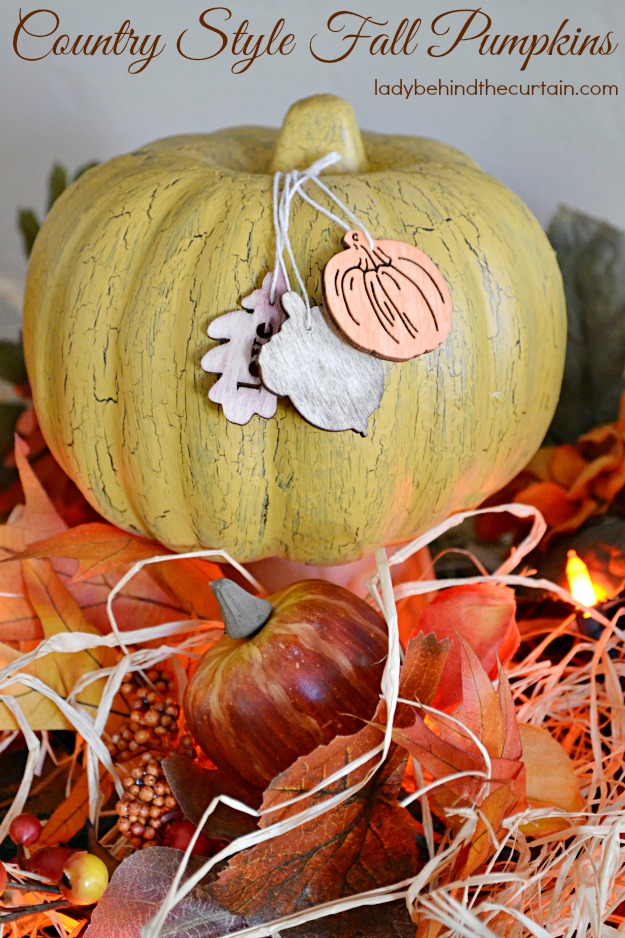 Of course your pumpkins don't have to come from The Dollar Tree any cheap foam pumpkins will do.
The first task and probably the hardest is to figure out the colors you would like to use.  Using a dark base is best with a light top coat.  Which is what I chose to do.
With a sponge brush apply your base coat.  I applied 2 coats with drying in between using Americana brand Bittersweet Chocolate color.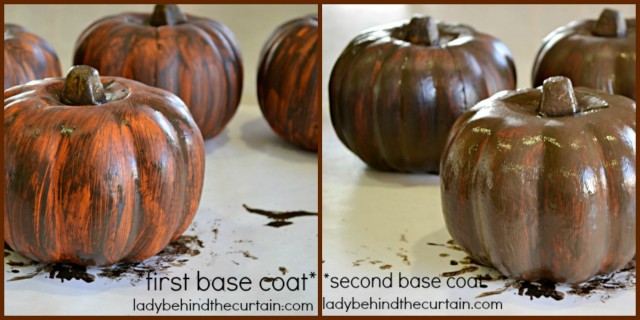 Once the second coat is dry apply the crackle medium.  I used Folk Art Crackle Medium.  Let the crackle medium dry completely before applying top coat.
Once Crackle medium is dry, use a sponge brush, generously load the brush with the top coat paint.  Try to only go over the surface once.  Make sure this color is lighter than your base coat.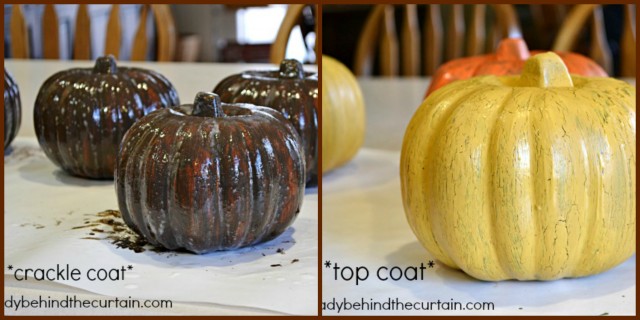 Once the top coat is dry spray on Plaid Clear Acrylic Sealer.  Dry completely before decorating.  I attached some wooden pieces that I hung on a piece of string with a straight pin right into the pumpkin.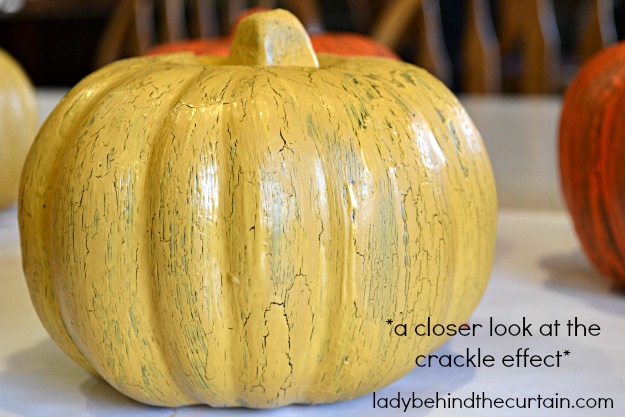 NOW GO FORTH AND DECORATE!
Are you ready for a Dollar Tree Make over?
DIY Dollar Store Country Style Fall Pumpkins Supplies »»NOTE: These colors are only recommendations.  They are the colors I used.
ALL SUPPLIES ASIDE FROM THE PUMPKINS WERE PURCHASED AT MICHAEL'S CRAFT STORE.
Dollar Tree Pumpkins
Americana Brand: Bittersweet Chocolate paint (base coat for ALL the pumpkins)
Folk Art Brand: Crackle Medium
Americana Brand: Light Avocado, Burnt Sienna, Antique Gold and Canyon Orange (top coats)
Plaid Brand: Clear Acrylic Sealer
Optional: wood cutouts
DECORATING WITH YOUR COUNTRY STYLE FALL PUMPKINS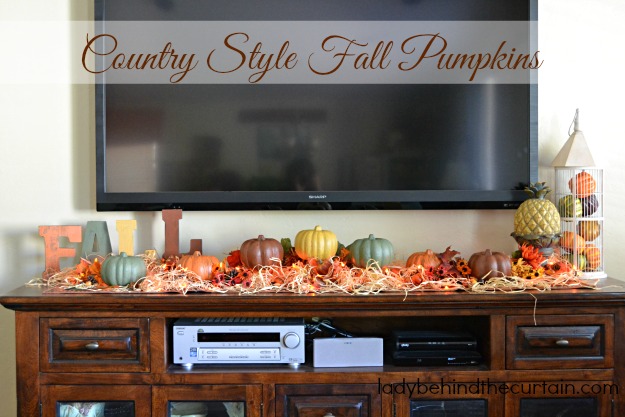 LAYERS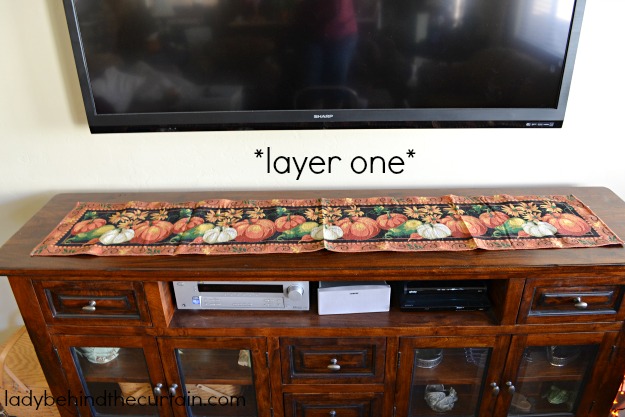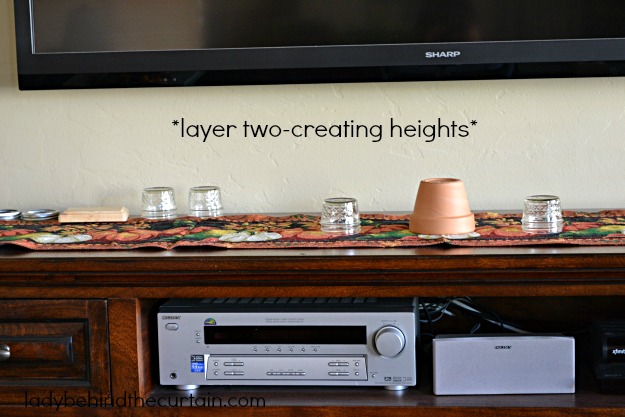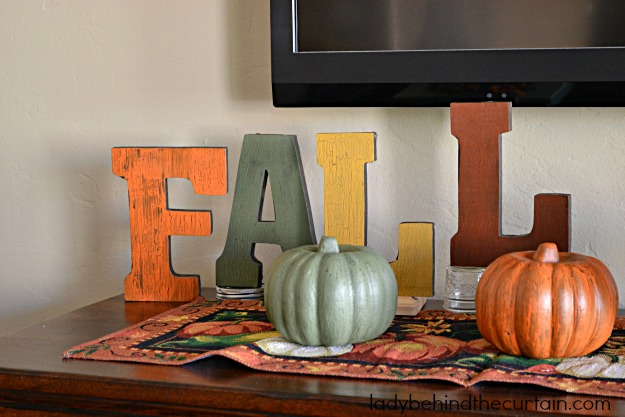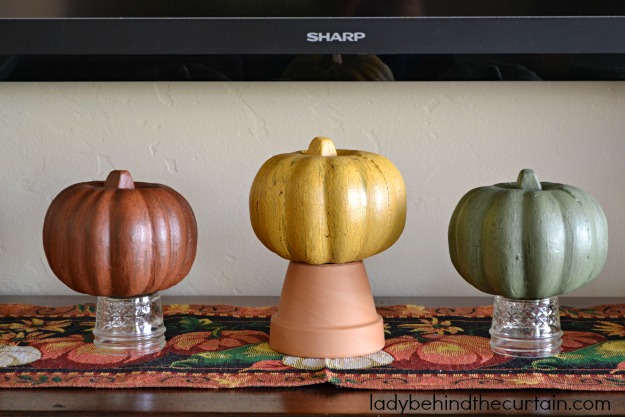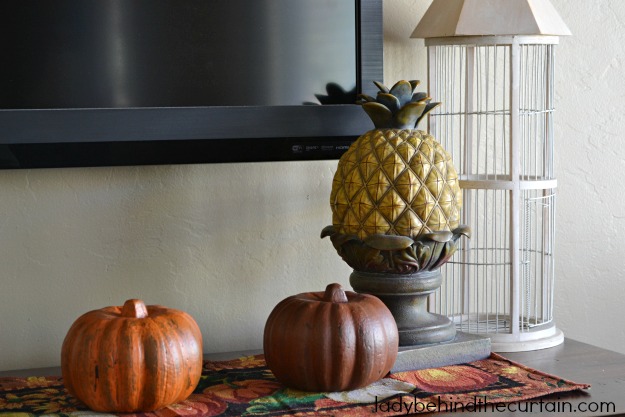 ADD A FEW EMBELLISHMENTS LIKE NUTS AND FALL FLOWERS.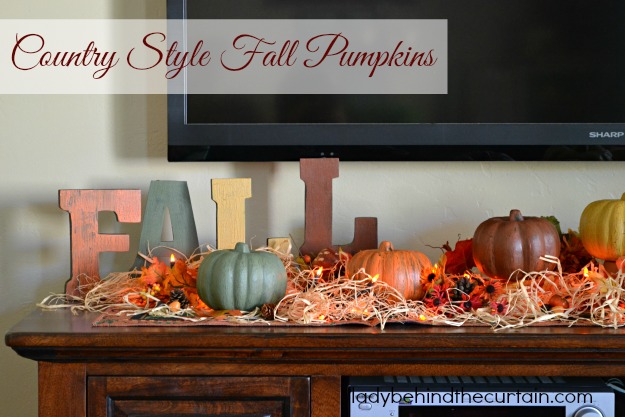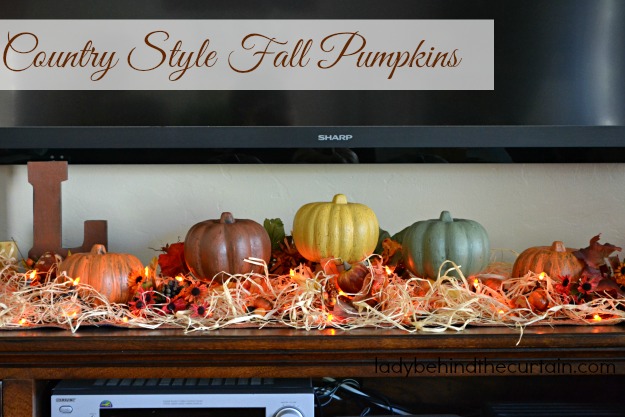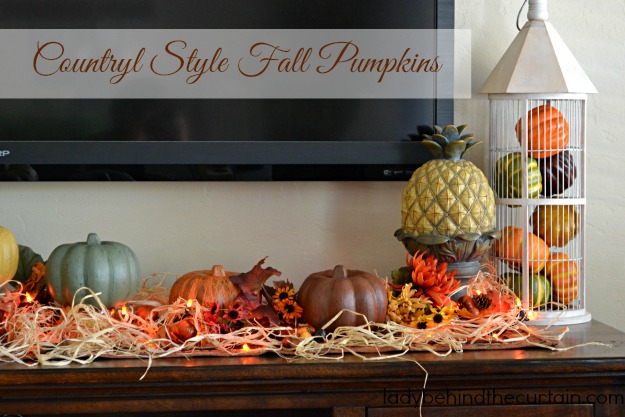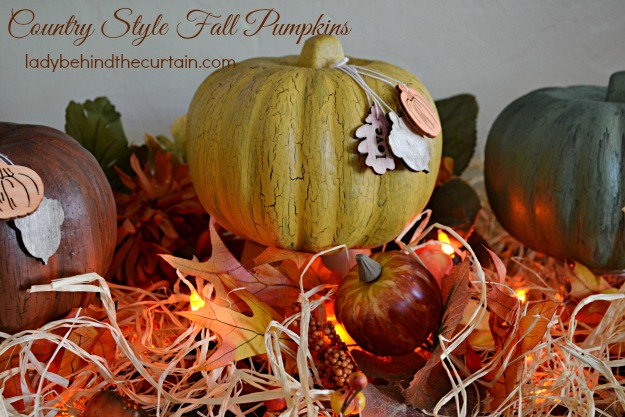 MORE FALL DECORATING IDEAS
BUFFET TABLES DECORATED FOR FALL