Apple, Cranberry and Pear Dump Cake
This Apple, Cranberry and Pear Dump Cake is perfect for Fall.  This is my first attempt at making a dump cake and I must say I am quite impressed with not only the ease of the making but the flavor as well.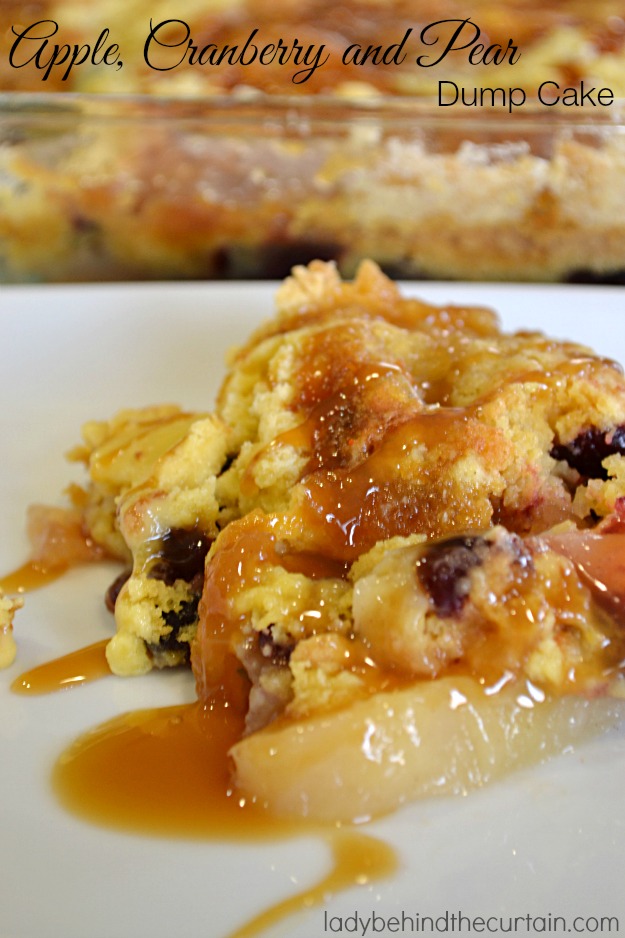 I can't express enough how perfect this Apple, Cranberry Pear Dump Cake is for the Holiday season.  In a pinch for time?  Having a last minute dinner party?  You have got to make this cake!  This cake takes the word "easy" to a whole other level!  Perfect for your next church social.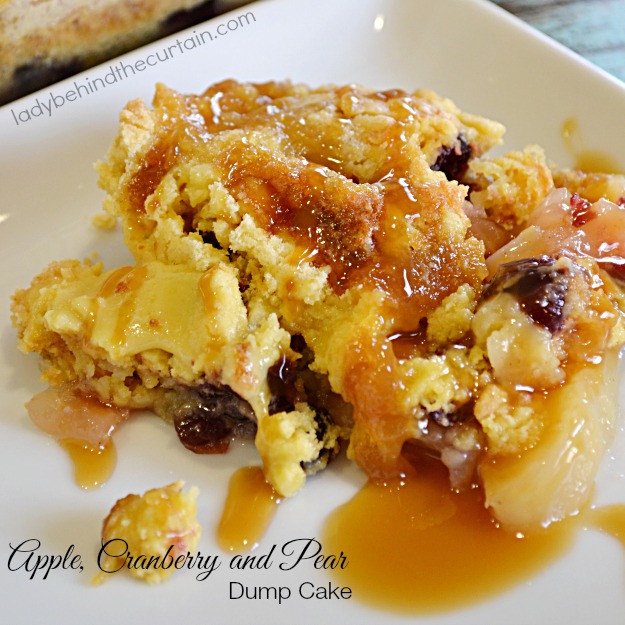 Why use the "dump" in a title?  Because that's literally what you do!  Dump all the ingredients into a pan and bake!  No frosting needed.  The creamy cake mix on top will serve as your sweet topping.
Don't forget to pin this recipe to your cake or holiday baking boards!
MORE FALL BAKING RECIPES

1. PEAR DUMPLINGS  2. PERSIMMON CHEESECAKE  3. SWEET APPLE DUMPLINGS