Apple, Cranberry and Pear Dump Cake
This Apple, Cranberry and Pear Dump Cake is perfect for Fall.  This is my first attempt at making a dump cake and I must say I am quite impressed with not only the ease of the making but the flavor as well.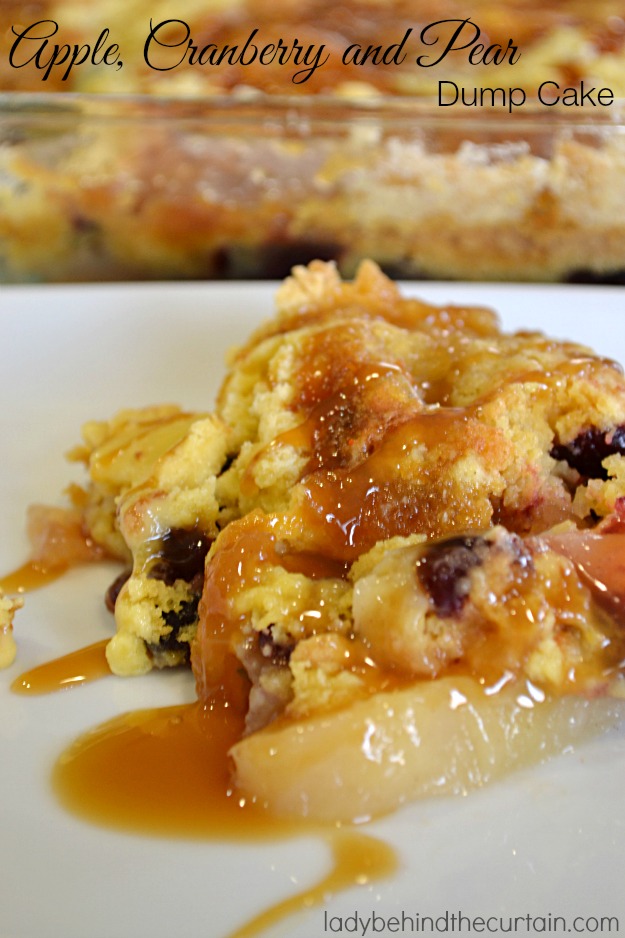 I can't express enough how perfect this Apple, Cranberry Pear Dump Cake is for the Holiday season.  In a pinch for time?  Having a last minute dinner party?  You have got to make this cake!  This cake takes the word "easy" to a whole other level!  Perfect for your next church social.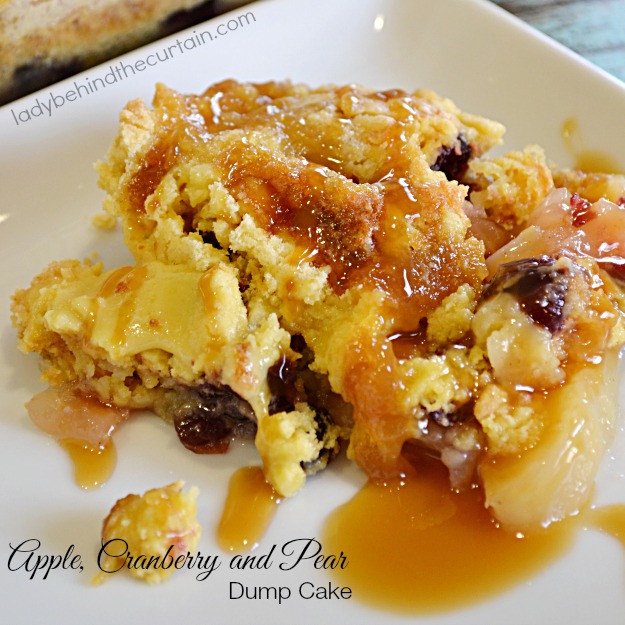 Why use the "dump" in a title?  Because that's literally what you do!  Dump all the ingredients into a pan and bake!  No frosting needed.  The creamy cake mix on top will serve as your sweet topping.
Don't forget to pin this recipe to your cake or holiday baking boards!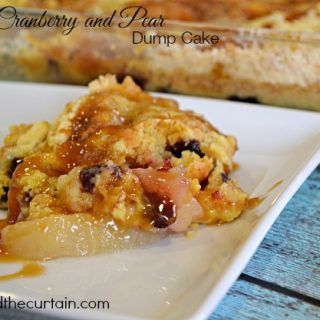 Apple, Cranberry Pear Dump Cake
Ingredients
1 (29 ounce) can pear slices in light syrup
1 (21 ounce) can apple pie filling
1/2 cup dried cranberries
1 box yellow cake mix
1/2 cup butter, cut into thin slices
1/4 cup caramel ice cream topping, warmed
Instructions
Preheat oven to 350 degrees.
Spray a 9x13-inch baking dish with non stick cooking spray.
Drain Pears, reserving 1/2 cup syrup.
Spread pears and apple pie filling in the bottom of the prepared baking dish.
Drizzle with reserved pear syrup.
Sprinkle with cranberries.
Sprinkle cake mix evenly over fruit.
Top with butter, covering cake mix as much as possible.
Heat caramel in the microwave 15 seconds and drizzle over butter topping.
Bake 40 t0 45 minutes or until a toothpick inserted into the center comes out clean.
MORE FALL BAKING RECIPES

1. PEAR DUMPLINGS  2. PERSIMMON CHEESECAKE  3. SWEET APPLE DUMPLINGS