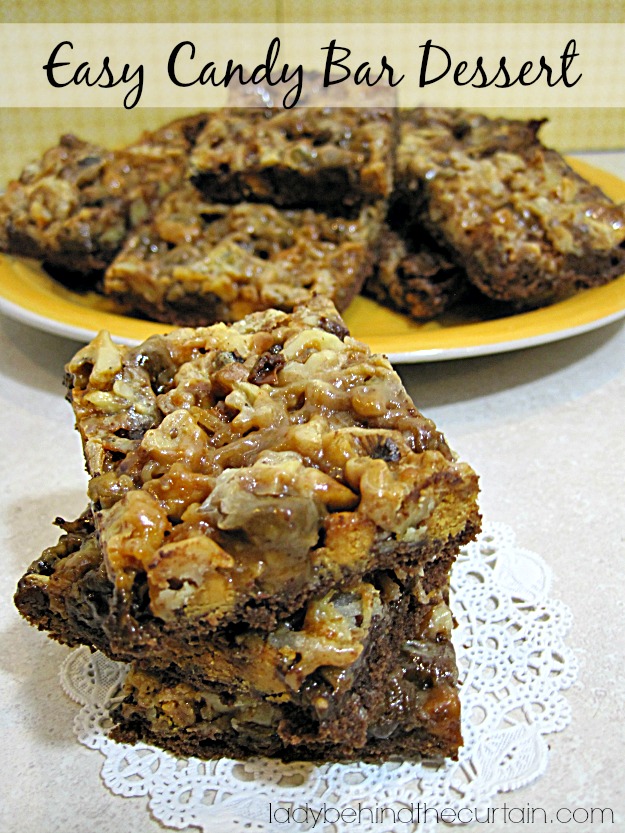 You know that feeling when you take a bite of something and have to close your eyes while you eat it so you can savor EVERY flavor?  Well, that's what happened when I first tasted this easy candy bar dessert.  This is probably the easiest dessert I've ever made!  PERFECT for church socials, potlucks, bunco or any event you might need to take a dessert to. But be WARNED take the recipe with you!  Because EVERYONE that tastes this dessert will want the recipe!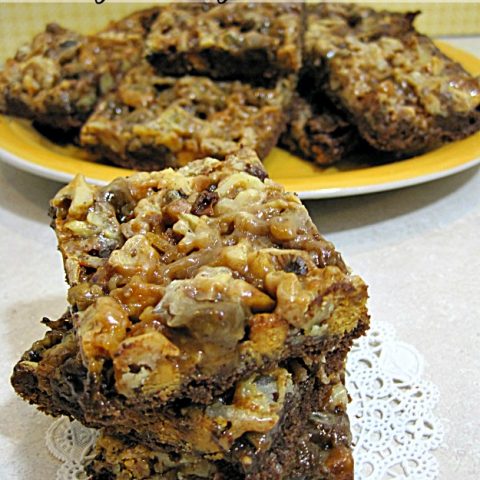 Easy Candy Bar Dessert
Ingredients
1/2 cup butter
1 box of devil's food cake mix
1 cup butterscotch chips
1 cup semi-sweet chocolate chips
1 cup coconut
1 cup chopped nuts
1-14 ounce can sweetened condensed milk
Instructions
Heat oven to 350 degrees.
Pour cake mix into a large bowl, with a fork or pastry blender cut in the butter until crumbly. Sprinkle evenly over bottom of a 15 x 10- inch jelly roll pan; press lightly.
Sprinkle with butterscotch chips, chocolate chips, coconut and nuts.
Pour sweetened condensed milk over all ingredients.
Bake for 20 to 30 minutes or until light golden brown.
Cool completely.
Cut into 48 bars.