Does your family have a "favorite" cake?  Make this Gooey Caramel Cake and they will quickly have a "NEW" favorite cake.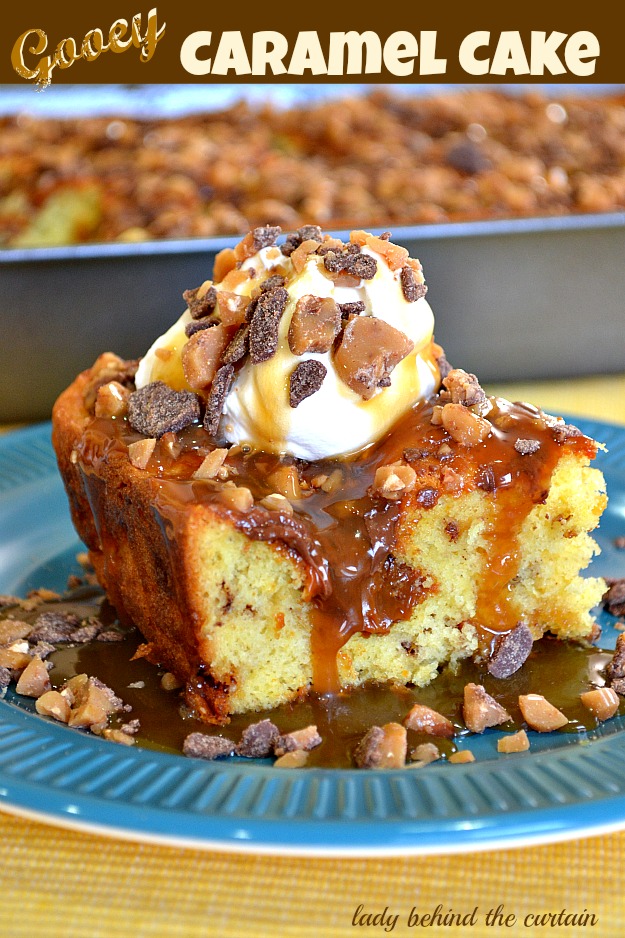 Don't you just love a cake you can make with a cake mix PLUS you don't have to make frosting?  And that's not even the best part.  The BEST part is this cake gooey caramel cake is…
D-E-L-I-C-I-O-U-S!!!
Backyard barbecues, picnic in the park or church social.  This cake is perfect for any occasion.
Create your own Recipe Box and save your favorite Lady Behind The Curtain recipes.  Make a Meal Plan with your favorite recipes and ZipList will automatically add the ingredients to a Shopping List.