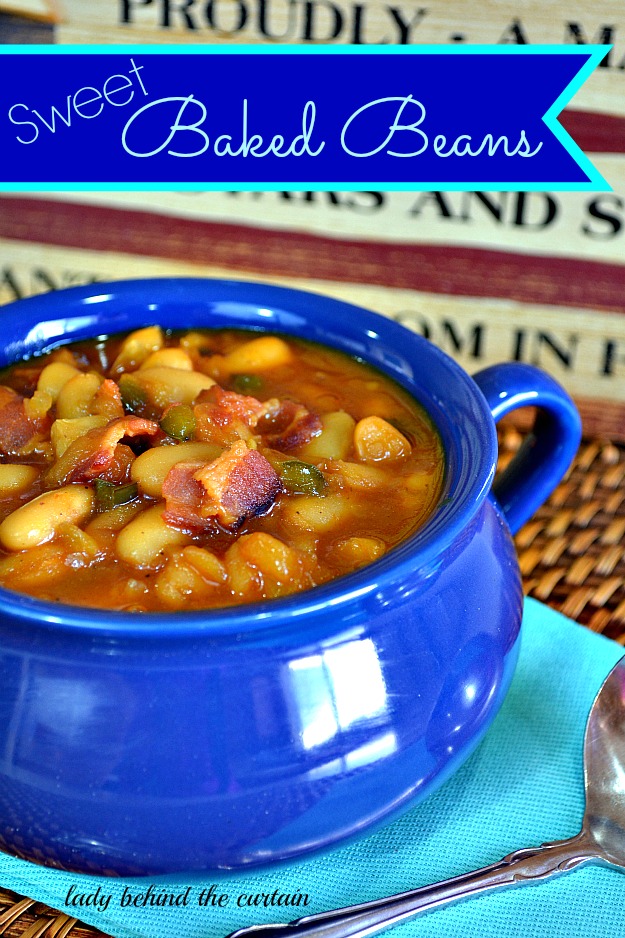 The perfect side dish for a savory meal.  These sweet baked beans are wonderfully sweet and smoky with a hint of heat (depending on the heat level you choose).
This is a better version of the canned pork 'n beans.
Yield: Serves 6
Sweet Baked Beans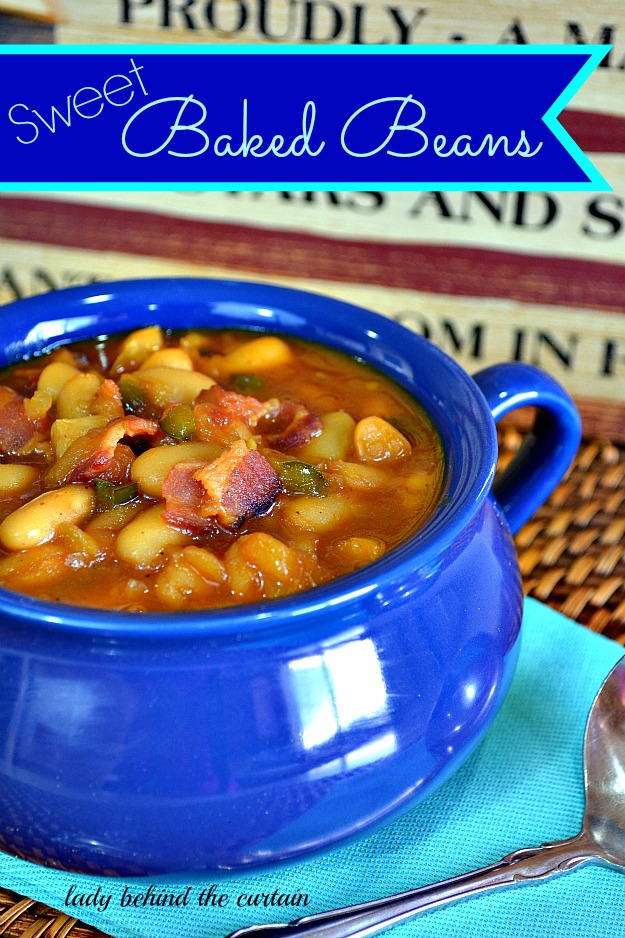 Ingredients
5 bacon strips, cut into bite size pieces
1 large onion, fine chopped
1 fresh jalapeno, seeded, deveined and finely diced
2 garlic cloves, minced
2 - 15 ounce cannellini beans or white kidney
1 - 8 ounce can crushed pineapple, undrained
1/2 cup brown sugar, packed
1/2 cup ketchup
1/4 cup molasses
1 tablespoon apple cider vinegar
2 teaspoon ground mustard
1/8 teaspoon ground cloves
Instructions
In a medium saucepan sauté the bacon, onions and jalapeno.
Add garlic and sauté a few minutes longer.
Drain all but 1 tablespoon of grease.
Add beans, pineapple, brown sugar, ketchup, molasses, vinegar, mustard and cloves.
Bring to a boil.
Reduce heat to low and simmer 15 minutes.
Notes
TO ADD A LITTLE MORE KICK, Substitute the fresh jalapeno for 1/8 cup canned.
This recipe was adapted from the Taste of Home April/May 2013 magazine