Hibiscus Plum Ginger Tea |  A refreshing tea that has no added sugar, just the sweetness from tree ripened plums.  This versatile recipe can be made into just Plum Tea, Plum Ginger Tea or as this recipe Hibiscus Plum Ginger Tea.  Whatever flavor you choose for this tea I know your guests will love it!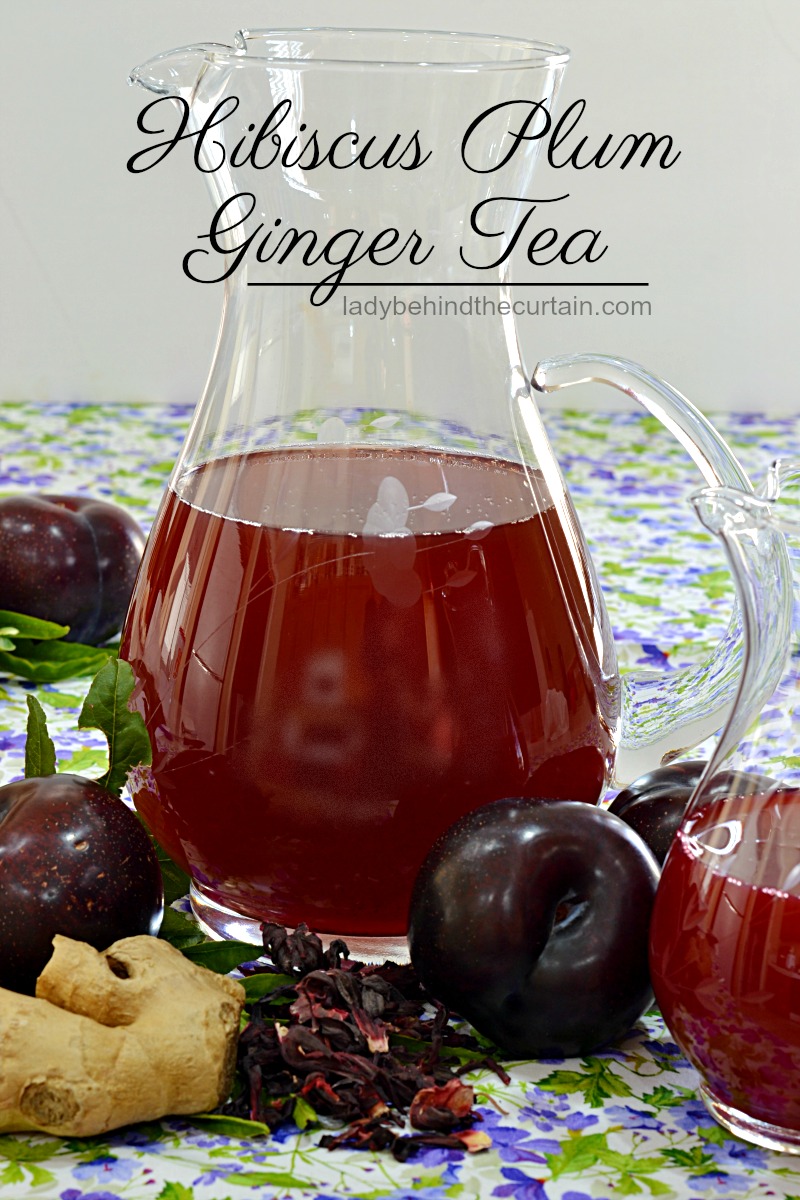 When it comes to summer entertaining I love adding a flavored tea to the beverage table.  It's super easy to transform your favorite black tea into a summer fruit creation.  It's an easy way to make a little something special for your guests.  Add plum slices to really knock this drink out of the park.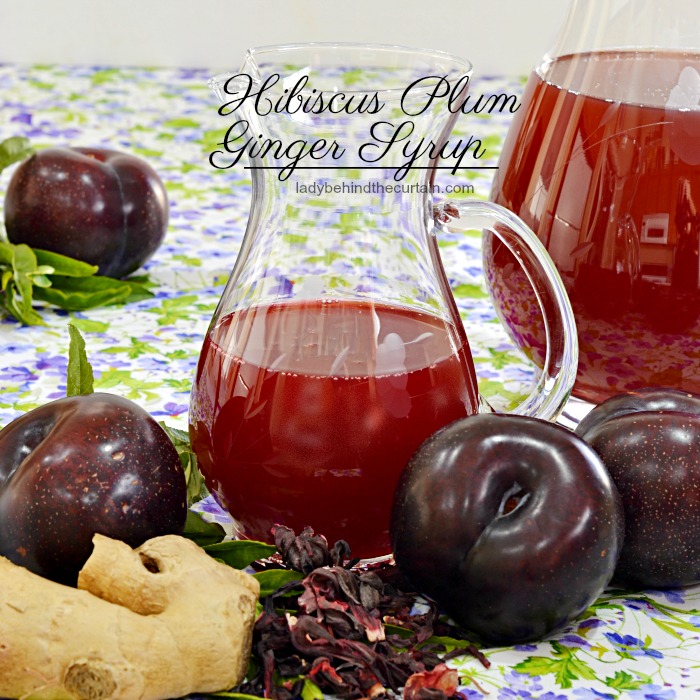 Let's talk a little bit about Hibiscus.  This little treat from nature offers a tangy cranberry flavor.  It's not the flower itself that is used in recipes.  Something remarkable happens when a hibiscus flower is spent.  The flower leaves behind a red pouch (calyx) which holds the seed.  It's the pouch (not the seed) that you want to dry.  If you have one in your yard, take a look at the spent blooms.
Here is a great photo showing the end of a bloom and the creation of a ripe calyx (the picture below is from Tyrant Farms).
I purchased my dried hibiscus at Sprouts Farmers Market Grocery Store.  If you don't have a market in your area that carries this little treasure.  You can order it online.
Do you prefer sweet tea?  If so, then simply add 2 cups of granulated to sugar to the water with the plums, ginger and hibiscus.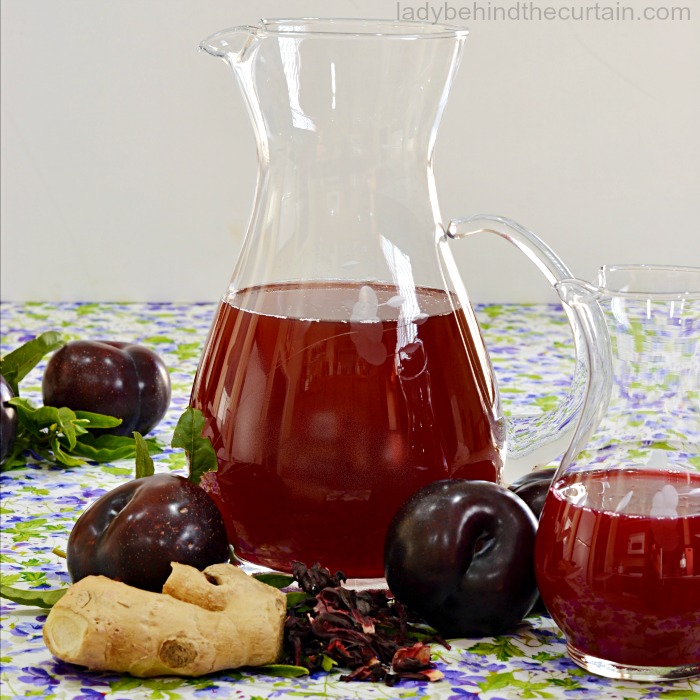 MORE FRESH FRUIT TEA RECIPES
PINEAPPLE COCONUT ICED TEA  2. FRESH SOUTHERN PEACH TEA  3. STRAWBERRY TEA

NEVER MISS A POST!
Sign up for my newsletter (two per month) and receive my recipes in your inbox. Easy to see anytime and saved for safe keeping. Click Here and sign up today! —->>>>CURTAIN CALL NEWSLETTER