Semi Homemade Triple Vanilla Cupcakes
Vanilla…vanilla…vanilla!  That's what you're going to get with these easy to make Semi Homemade Triple Vanilla Cupcakes! When it comes to pool party desserts these vanilla cupcakes are at the top of the list.  These fun summer themed cupcakes can be made for any occasion by just changing the style and flavor of the frosting.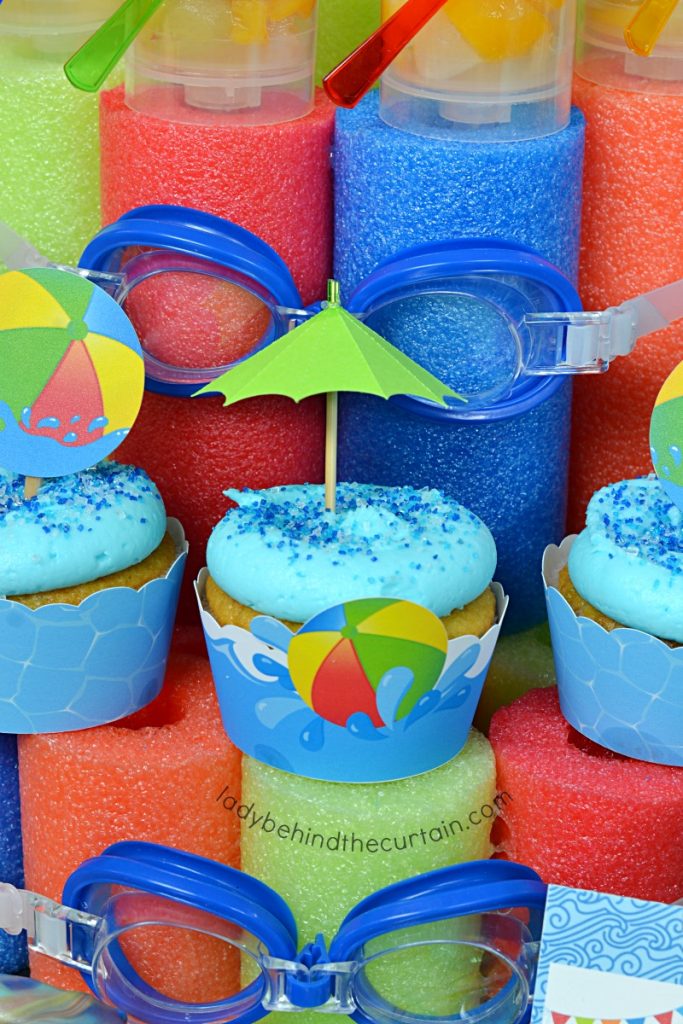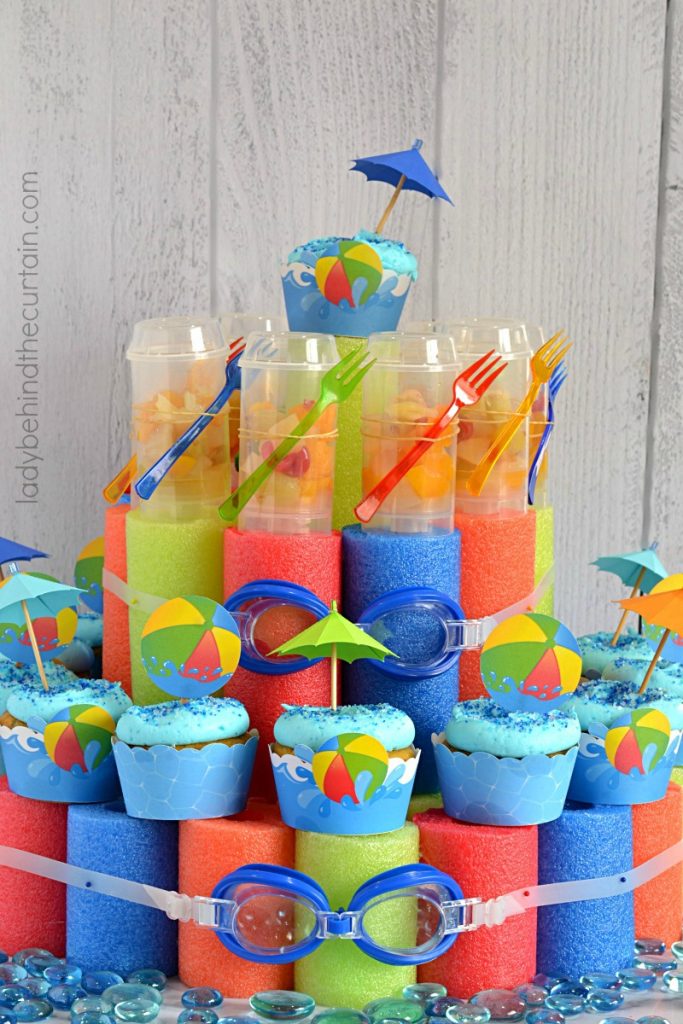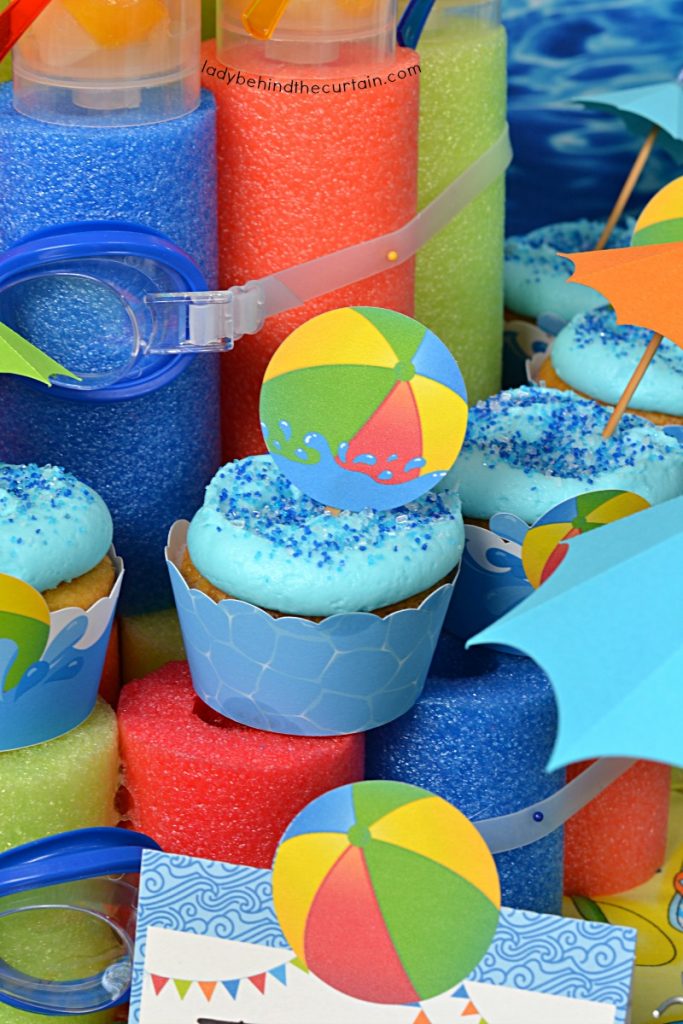 TIP FOR MAKING A CAKE MIX INTO MOIST CUPCAKES
Here's the key to making the BEST Semi Homemade Triple Vanilla Cupcakes. Vanilla pudding! Adding vanilla pudding to a cake mix create a nice rich thick batter. Add cream soda and now you have not only a rich batter but a light and airy one too.
MINI UMBRELLA CUPCAKE TOPPERS
For a pop of color and to drive home the pool (water) theme, add chopped blue colored vanilla flavored candy melts ( this will be your third vanilla flavor). By adding them it not only added color but sweet pops of vanilla flavor too!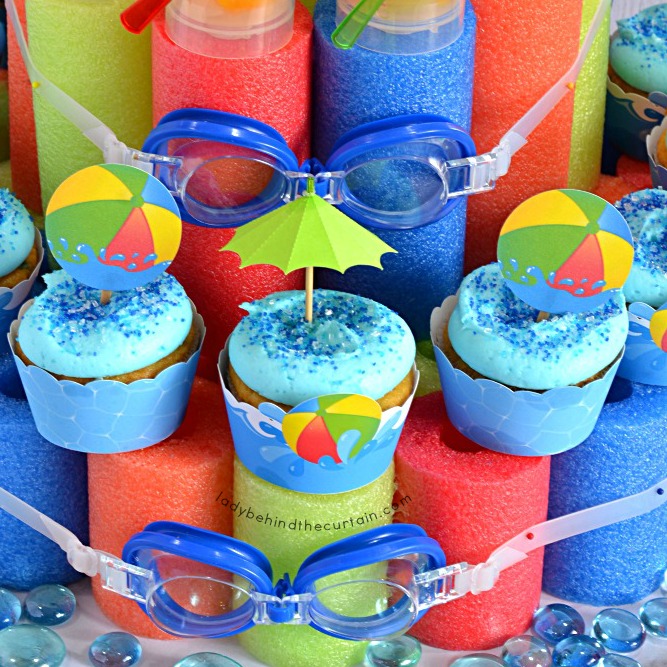 TIPS FOR TENDER MOIST CUPCAKES (for those of you that prefer a homemade cupcake vs a cake mix. Here's are some helpful tips.
Good ingredients equals great taste. To send your guests straight to cupcake heaven use only the best ingredients. Like real butter, real vanilla and dark dutch cocoa.
Never over bake a cupcake. You can never save an over baked cupcake. You're doing it right when your cupcakes look slightly sunken, rather than peaked. Test them with a toothpick if you're unsure–if no batter clings to the pick, they're done.
Mix batter with a light hand. Baking fluffy, moist cupcakes is all about creating air bubbles in your batter that expand in the oven. If you over mix your batter, you collapse those bubbles. To avoid this mix on a low speed, stopping just as all ingredients blend.
Let all ingredients come to room temperature before baking. All ingredients incorporate into batter mush more easily if they're at similar temperatures.
Baking in advance? Freeze cupcakes. If you're baking to eat right away, we recommend storing cupcakes at room temperature. But if they're for tomorrow, freezing will retain their moisture much better than leaving them on a counter overnight.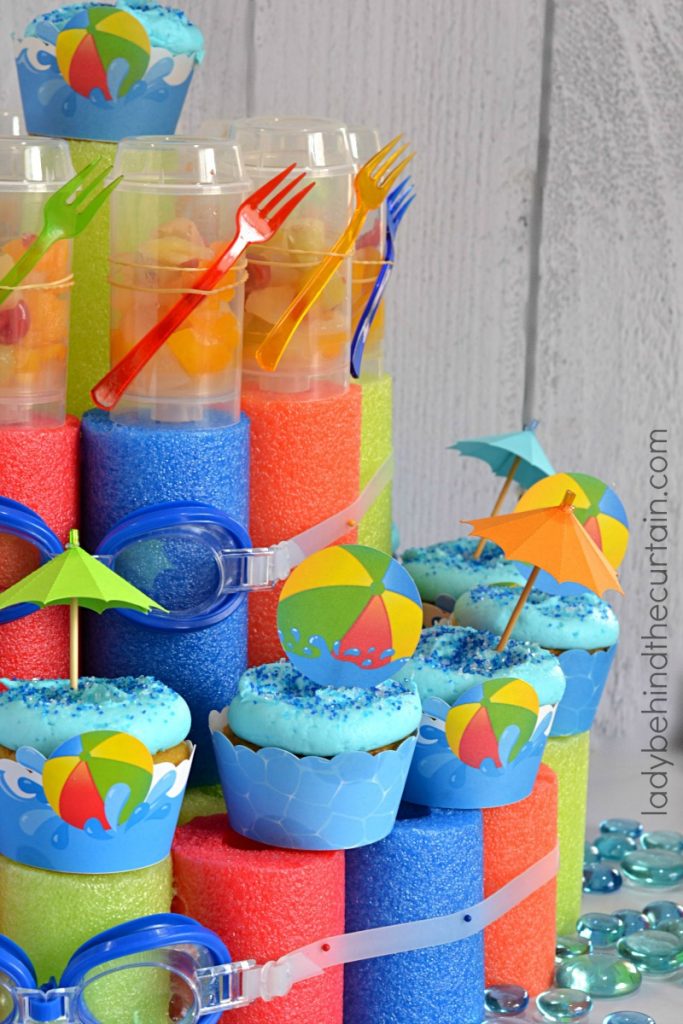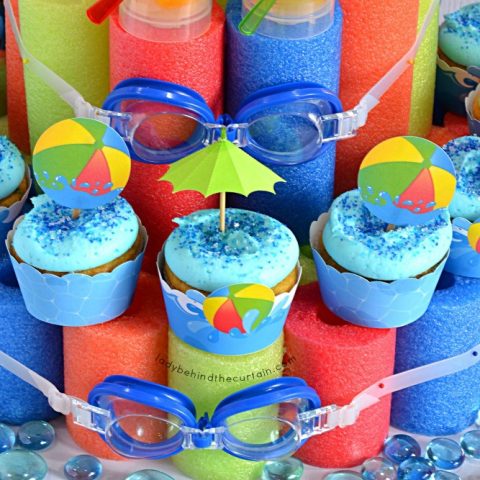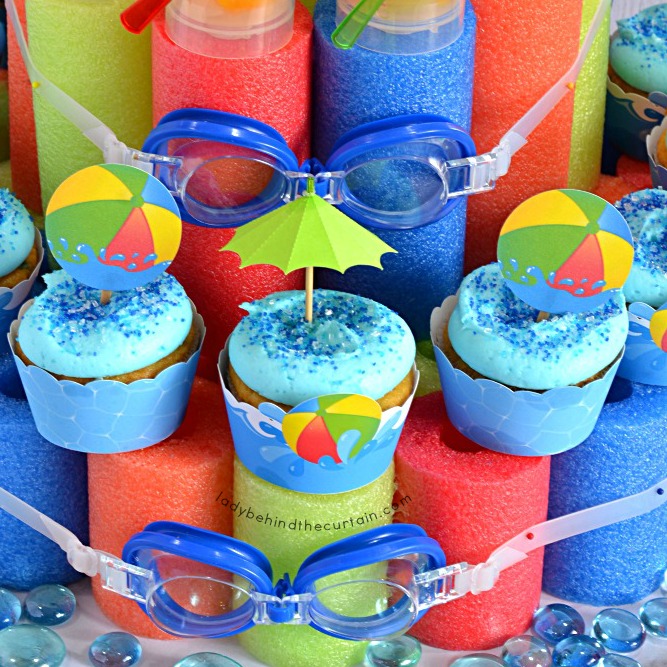 Semi Homemade Triple Vanilla Cupcakes
Ingredients
For the Cupcakes
1 (15.25 ounce) yellow cake mix
1 (3.4 ounce) vanilla pudding mix
3/4 cup vegetable oil
3 large eggs
1 cup cream soda
1 teaspoon vanilla extract
½ cup blue candy melts, chopped
For the Frosting
2 cups shortening
1 tablespoon clear vanilla extract
1 teaspoon almond extract
8 cups powdered sugar
6 to 8 tablespoons milk
1 drop electric blue gel food coloring
optional sprinkles: 1 tablespoon light blue sugar, 1 tablespoon dark blue sugar, 1 tablespoon white sugar
Instructions
For the Triple Vanilla Cupcakes:
Preheat oven to 350°. Line cupcake tins with 24 liners. Coarsely chop the candy melts. In a medium mixing bowl add the cake mix, pudding mix, oil, eggs, cream soda and vanilla. Mix until combined and there are no lumps. Slowly mix in the chopped candy. Use an ice cream scoop to equally divide batter and scoop into lined cupcake tins. Bake 17 to 20 minutes or until a wooden toothpick inserted into the center comes out clean. Cool completely before frosting.
For the Frosting:
Add shortening to a medium mixing bowl. Beat until shortening is light and fluffy. Add extracts and beat until incorporated into the shortening. Add sugar 1 cup at a time; beat until smooth between each addition. Add milk on if frosting is too thick. Drizzle in 1 tablespoon at a time until the frosting reaches spreading or piping consistency.
For the Water Frosting:
This simple frosting technique is easily achieved by using a large round piping tip. I used tip #809. Fill a large piping bag fitted with the piping tip with the frosting. Add a swirl of frosting by starting on the outside of the top and working your way to the center. Use an off set spatula to remove the snake like swirl and create waves or make is smooth. Add the optional sprinkle mixture when finished.
Nutrition Information
Amount Per Serving
Calories

0
Total Fat

0g
Saturated Fat

0g
Cholesterol

0mg
Sodium

0mg
Fiber

0g
Sugar

0g
Protein

0g

MORE PARTY CUPCAKE IDEAS
NEVER MISS A POST
Sign up for my newsletter and receive my recipes and Etsy store updates in your inbox. Easy to see anytime and saved for safe keeping. Click here and sign up today—->>>>CURTAIN CALL NEWSLETTER
More pool party themed treats you might like. CHEESECAKE BEACH BALLS and EASY PUDDING POOL PARTY TREATS.