Krispy Treat Chocolate Roll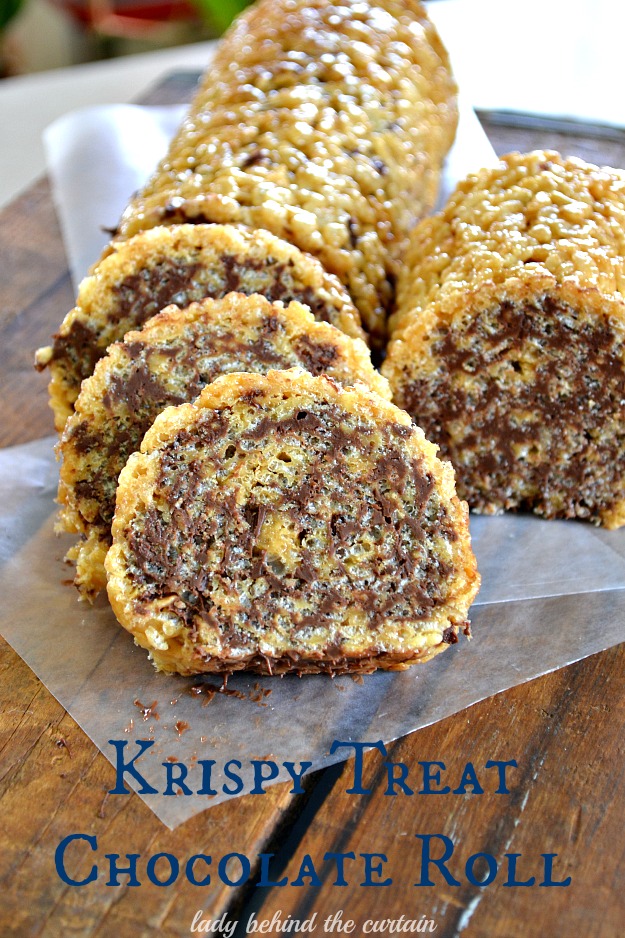 Making a candy bar just got super easy!  This krispy treat chocolate roll also has peanut butter which makes it taste like a candy bar.  a wonderful way to change up the classic rice krispy treat.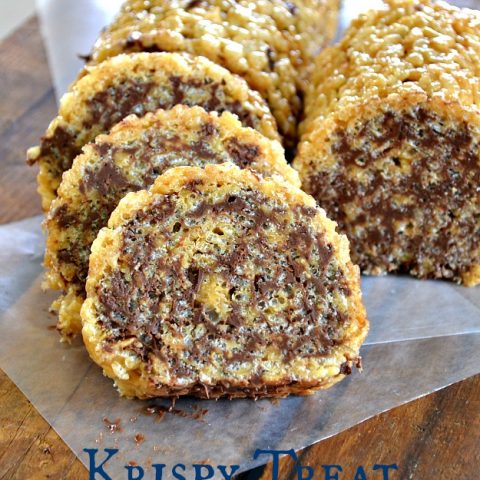 Krispy Treat Chocolate Roll
Ingredients
10 ounce bag mini marshmallows
1/4 cup butter
1/4 cup creamy peanut butter
6 cups crispy rice cereal
1-1/2 cups nutella
Instructions
Line a 15x10x1-inch baking pan with foil; spray lightly with non stick cooking spray.
In a large saucepan over medium heat, melt marshmallows, butter and peanut butter, stirring constantly until mixture is smooth.
Remove from heat and add cereal; stir until evenly coated.
Pour cereal mixture into prepared pan and press into pan. NOTE: If the mixture is sticking to your hands spray them with the non stick cooking spray.
Spread hazel nut spread over cereal mixture to within 1-inch of the edges.
Starting with the longest side, roll up jelly roll fashion, peeling foil away from the cereal mixture.
Wrap roll in foil or plastic wrap.
Store in refrigerator, seam side down, about 1 hour until firm.
Cut into 1-inch slices.
Notes
This recipe was adapted from the Pillsbury Simple summer Recipes Mini Cookbook 1990
MORE GREAT KRISPY TREAT RECIPES
1.  CINNAMON ROLL TREATS  2.  CHOCOLATE CHERRY TREATS  3.  CANDY CORN TREATS  4.  PAYDAY KRISPY BARS