Loaded Chocolate Chip Pretzel Cookies
These Loaded Chocolate Chip Pretzel Cookies not only have a ton of dark chocolate chips but they also have a big helping of crushed white chocolate covered mini pretzels.  Now you have the best of both worlds chocolate and salty pretzels.  All in a cookie!  Why add just crushed pretzels when you can add crushed pretzels coated with white chocolate?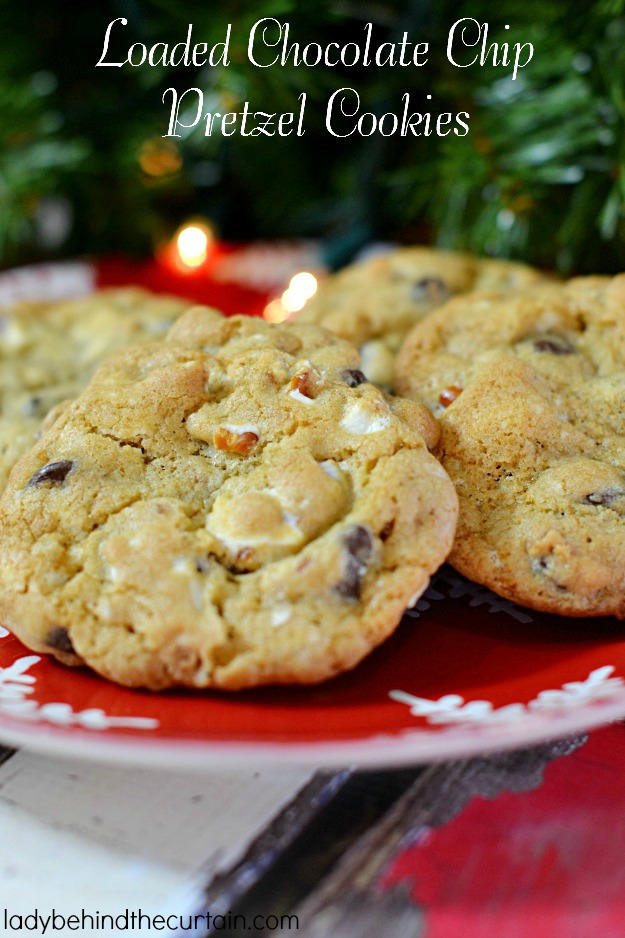 This recipe is super easy to make and perfect to mail to a friend, take to a cookie exchange party, bake sale or give as a teacher gift.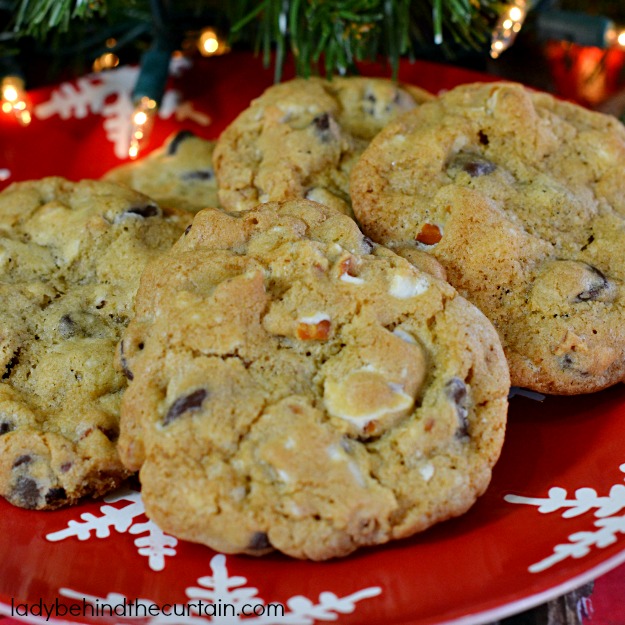 Loaded Chocolate Chip Pretzel Cookies
Ingredients
2 1/4 cups all-purpose flour
1 teaspoon baking soda
3/4 teaspoon salt
3/4 cup butter, softened
3/4 cup granulated sugar
3/4 cup light brown sugar, packed
2 large eggs
1 1/2 teaspoons vanilla extract
12 ounces of dark chocolate chips
7 ounces white chocolate covered mini pretzels
Instructions
Preheat oven to 350 degrees.
Line 3 cookies sheets with parchment paper.
To a medium size bowl add the flour, baking soda and salt; stir to combine.
Add to a large mixing bowl the butter, granulated sugar, brown sugar, eggs, and vanilla.
Mix until creamy.
Gradually add the flour mixture to the butter mixture until combined.
Stir in the chocolate chips and mini pretzel pieces.
Use a 1 ounce spring loaded scoop.
Scoop out heaping portions and drop on the prepared cookie sheets,

1 dozen per sheet

.
Bake 15 minutes.
Once cookies are done immediately remove them from the cookie sheet or they will continue to bake on the hot sheet.

TIP: I slid the cookies and parchment paper right onto my counter top to cool.
Notes
https://www.ladybehindthecurtain.com/loaded-chocolate-chip-pretzel-cookies/
—