Six Dazzling Dinner Rolls
Say good-bye to the hours of kneading and making the perfect dinner rolls.  I have SIX Dazzling Dinner Rolls to share with you and they were ALL made using store bought frozen yeast dinner rolls.  Shhh…no one has to know.  Make ALL the different shapes, a few or only one.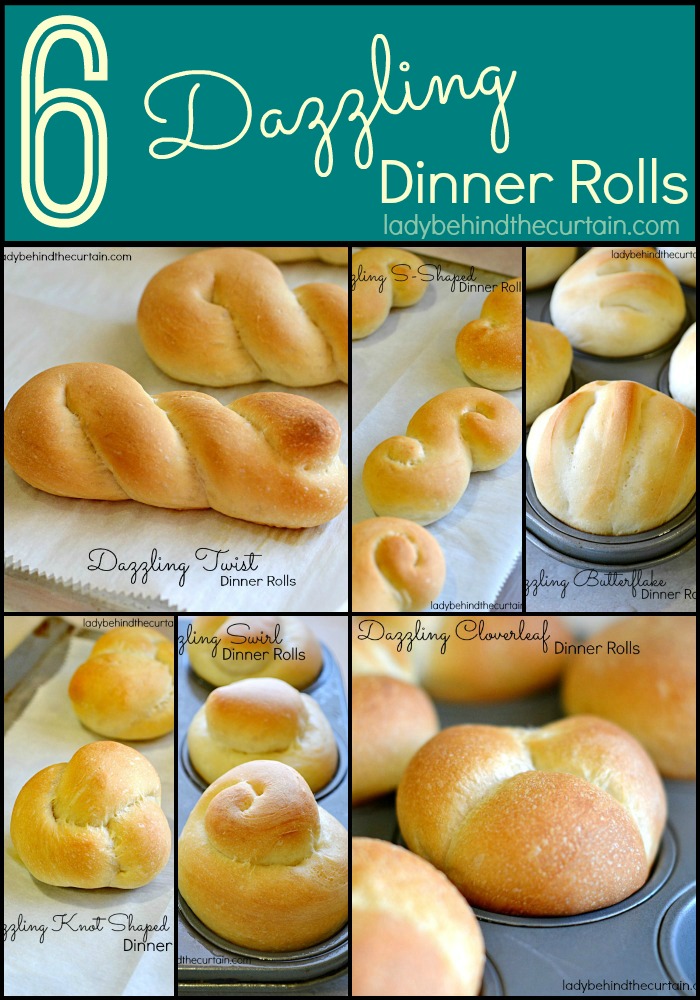 TIP:  Thaw and shape in advance.  Pop them back into the freezer until you are ready to use them.  Set them out to rise while you are preparing other meal dishes.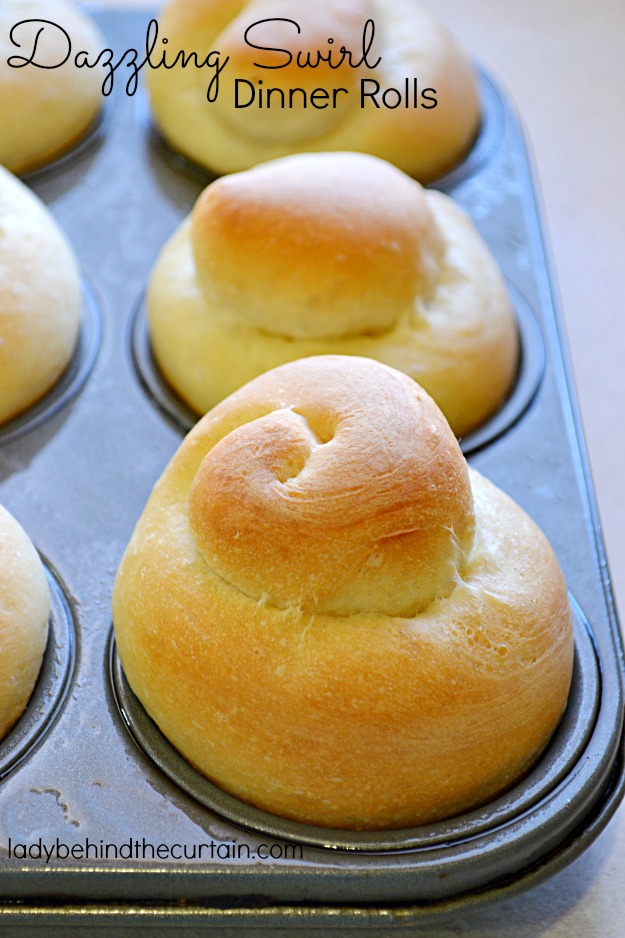 DAZZLING CLOVERLEAF DINNER ROLLS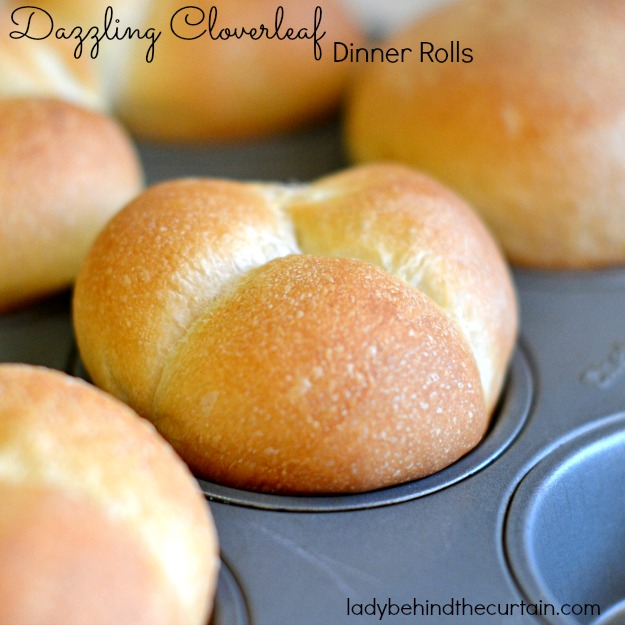 DAZZLING BUTTERFLAKE DINNER ROLLS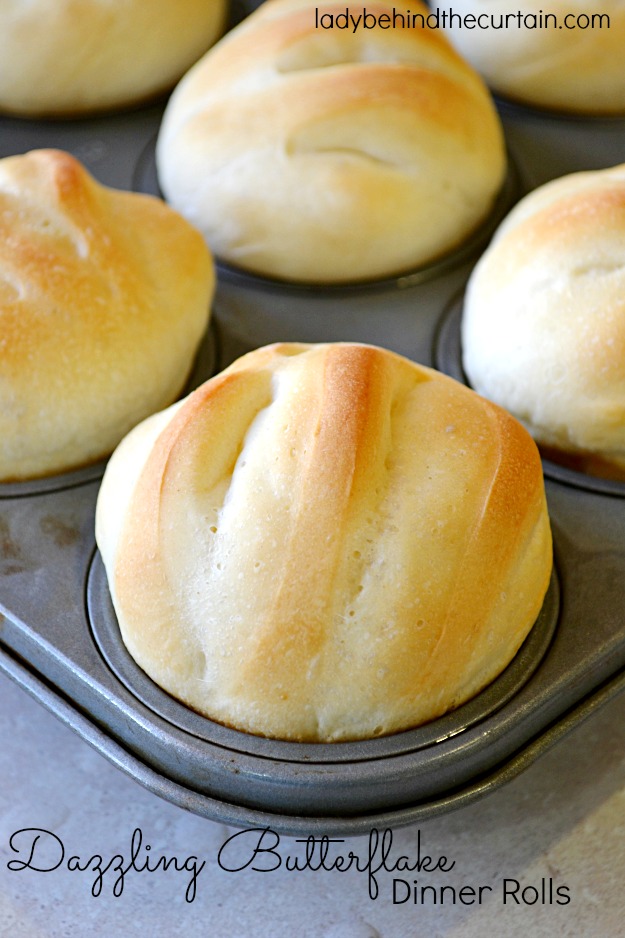 DAZZLING KNOT-SHAPED DINNER ROLLS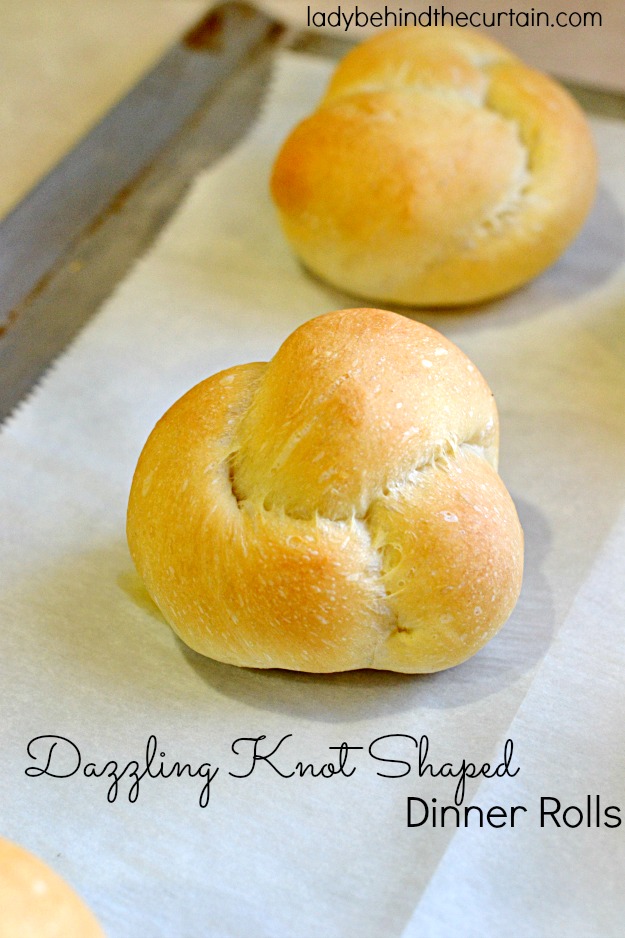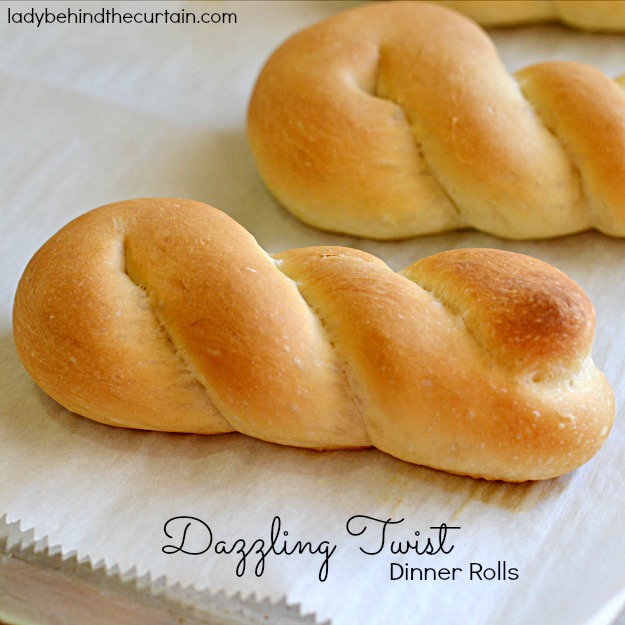 DAZZLING S-SHAPED DINNER ROLLS