Use puff pastry to make these light, uniquely shaped Elephant Ear Cookies.  These bakery shop treats are often called palmiers, or palm leaves. Mmmmm….so crispy and surgary….I LOVE these!  Try them… they'll become your favorite too!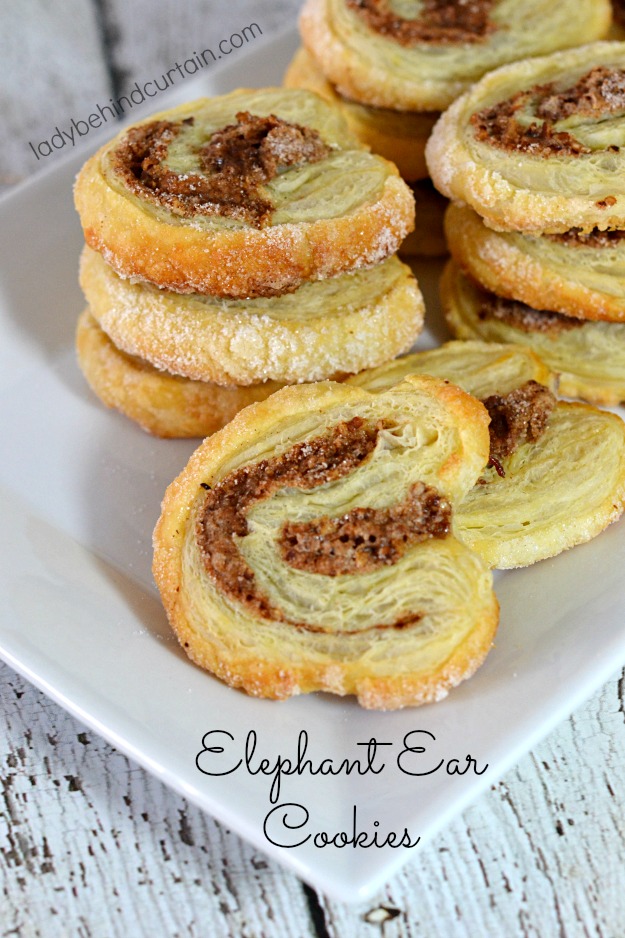 Puff pastry dough is versatile and is a great base for many flavors.  Try one of these suggestions for another delicious version of these cookies.  Traditional Palmiers: Omit the filling; sprinkle the layers with sugar.  Fruit Layers: Spread a thin layer of seedless jam over the filling.  Nut Crisps: Make the filling using any of your favorite chopped nuts.
Kitchen Tip
Store cookies in an airtight container for up to 2 weeks.  They can be frozen for up to 2 months and reheated in a 350 degree oven for about 10 minutes.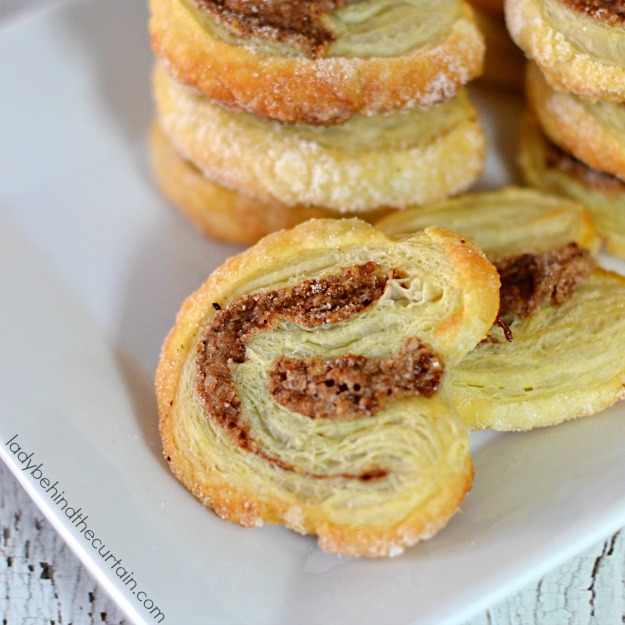 MORE RECIPES WITH PUFF PASTRY
1. 15 MINUTE CHURROS  2. CRANBERRY APRICOT BAKED BRIE  3. EASY APPLE TURNOVERS