Microwave Butterscotch Pecan Fudge
Microwave Butterscotch Pecan Fudge|  A delicious melt in your mouth fudge that is super easy to make.  Packed with toasted pecans, this Microwave Butterscotch Pecan Fudge has just the right amount of sweetness with a hint of a coffee flavor.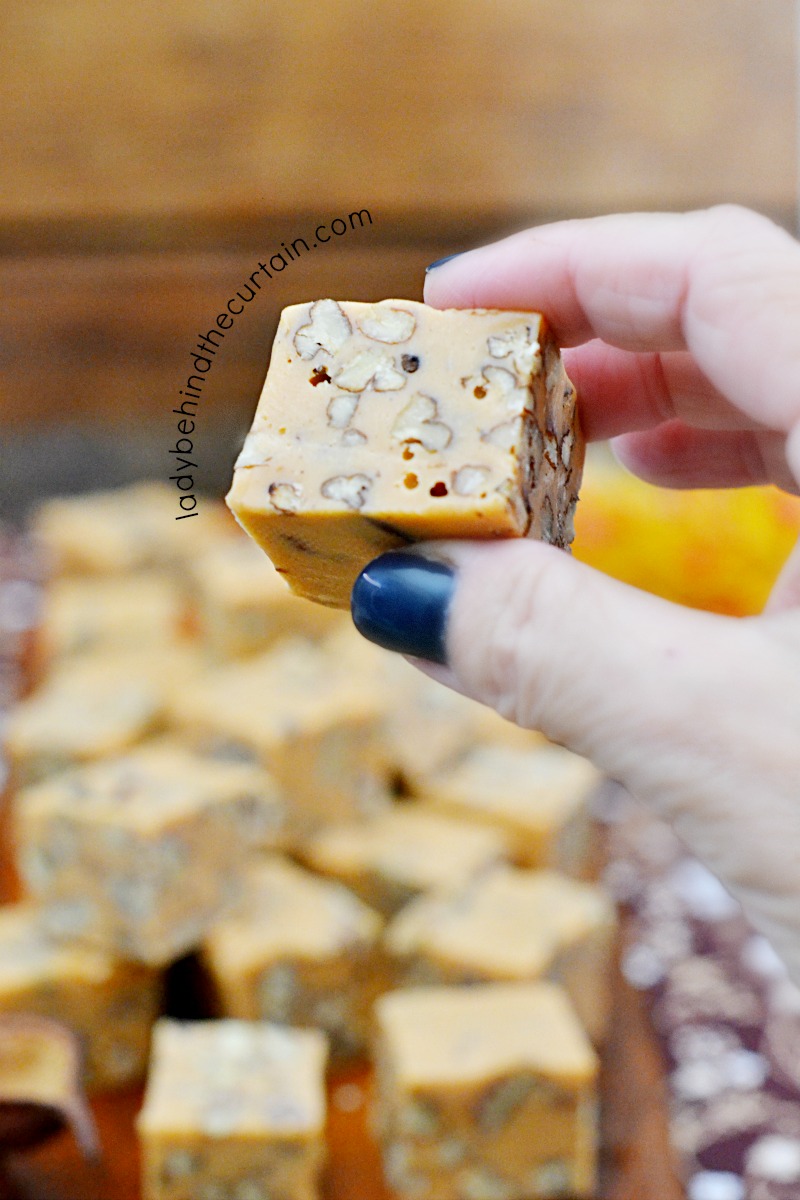 Add this Microwave Butterscotch Pecan Fudge to your holiday party dessert table.  It's guaranteed to get the stamp of approval from your Christmas Party Guests!  I love that it has a hint of a coffee flavor,  since there is no coffee in the recipe I can only attribute the flavor to the toasted pecans.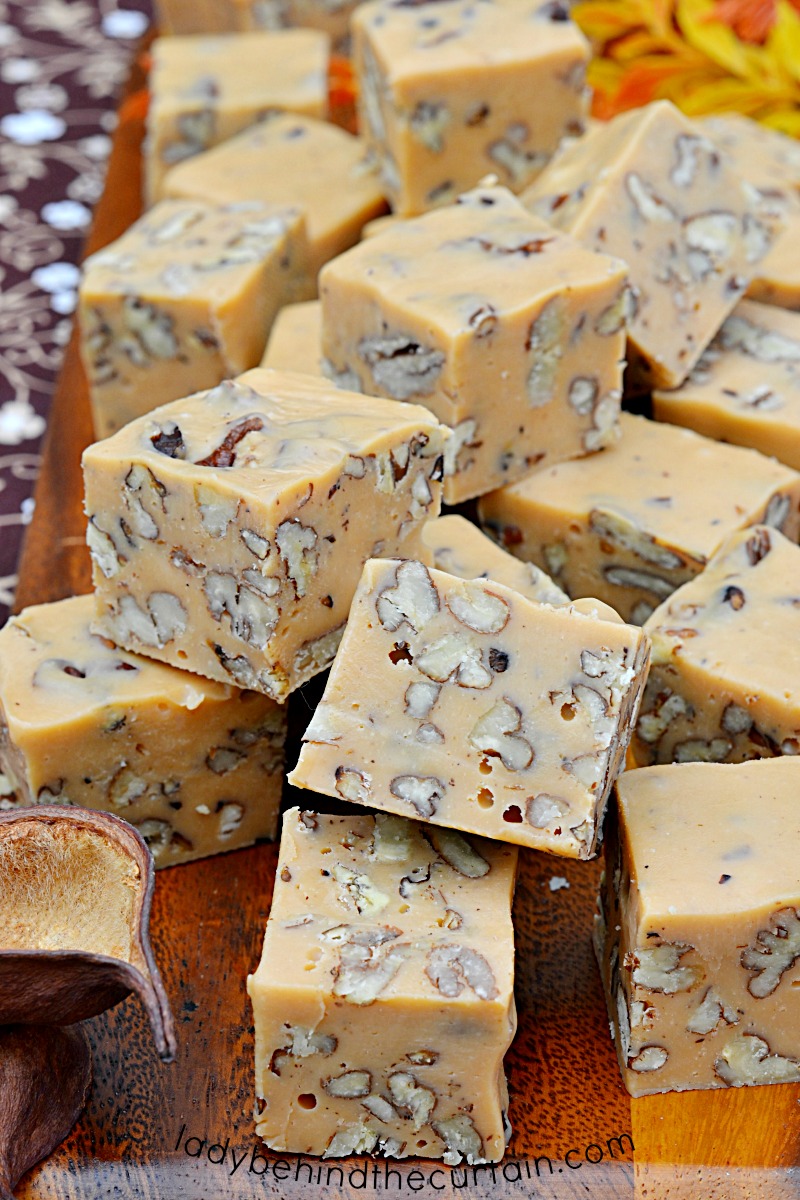 I love creating delicious Christmas trays full of cookies and fudge.   I get requests for this fudge all the time but I make them wait until Christmas to get it.  Little do they know how incredibly easy this fudge is to make….shhh….that'll be our little secret.  No candy thermometer!  Just simply melt and pour.  The hardest thing about this fudge is waiting until it's  hard enough to cut into squares. Hahaha…..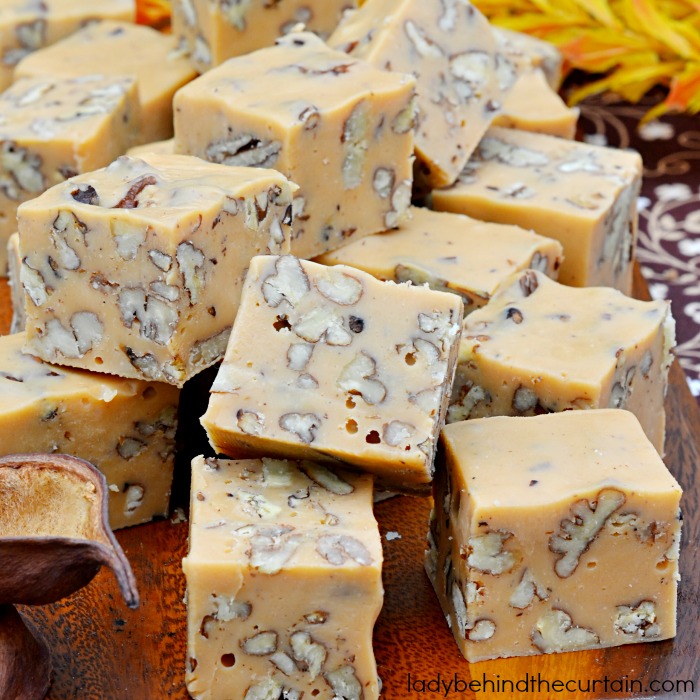 Have you ever had toasted pecans?  By toasting them you will create a deeper, richer pecan flavor.  Toasting pecans is easy but you need to keep your eye on them.  Before you know it they'll be black you don't want that!
HOW TO MAKE TOASTED PECANS:  Pour pecans in a dry skillet, turn heat to a medium setting, stir and continue to cook until the pecans start turning brown and you can smell the pecans.  Pour into a bowl to cool.  It's that easy and the rewards are incredible.  I love adding toasted pecans to all sorts of dishes, my favorite is tossed green salad.
If a straight up butterscotch fudge is what you're looking for click here—->>>>BUTTERSCOTCH FUDGE.  Transform your favorite hard candy into a fudge that is as light a fluffy as a marshmallow.  Perfect for a Harry Potter themed party or as a gift to a Harry Potter fanatic.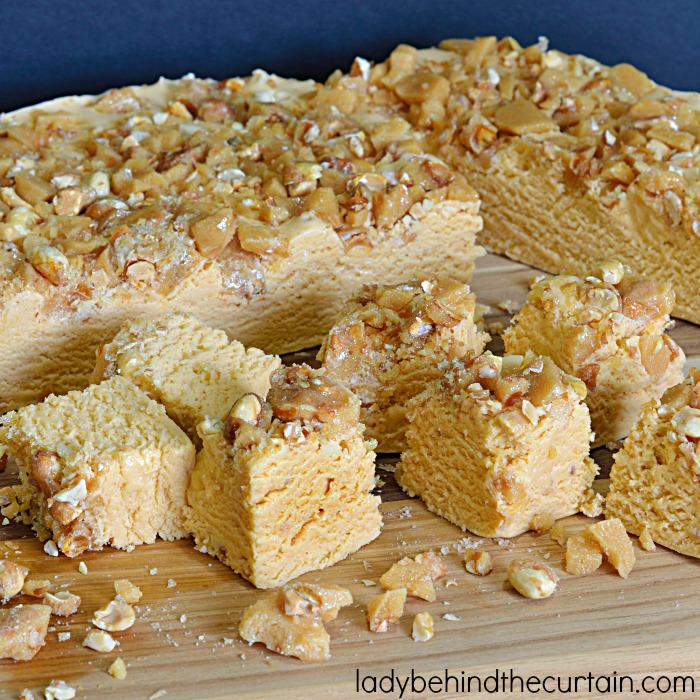 If you want more fudge recipes, I've got you covered with OVER 30 RECIPES!  Click here to find them all—->>>>FUDGE.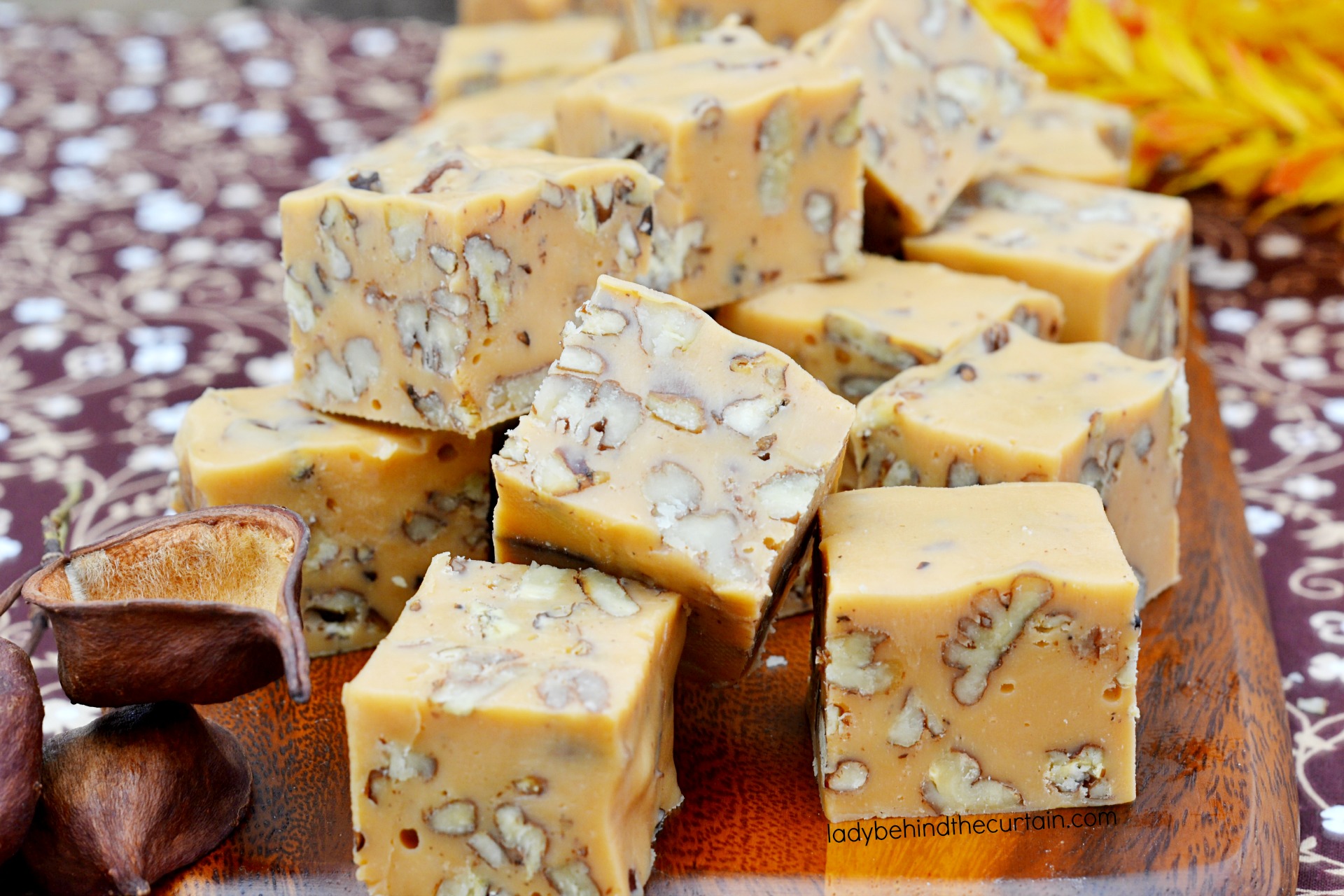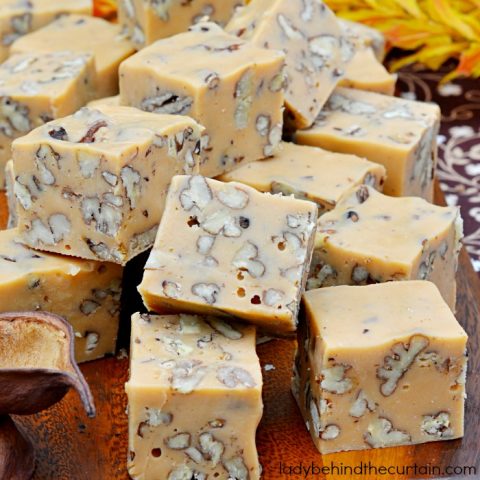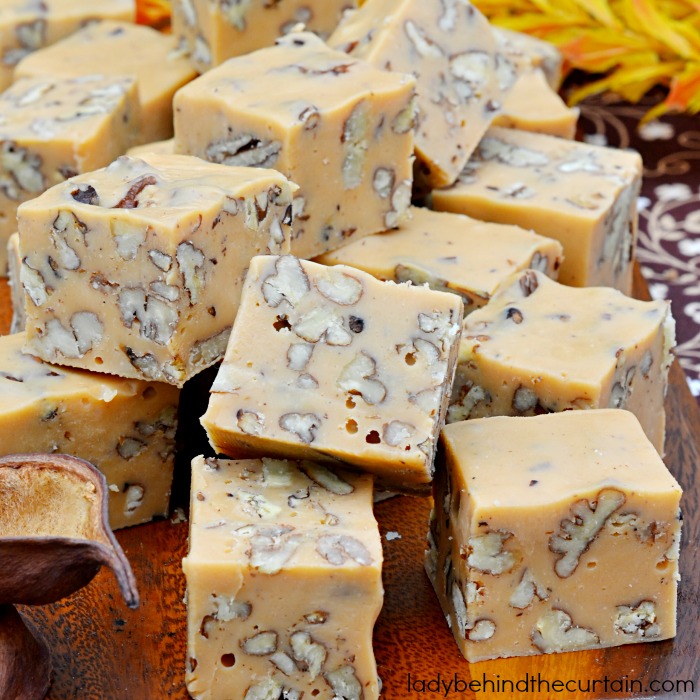 Microwave Butterscotch Pecan Fudge
Yield:
About 40 small pieces
Ingredients
3 cups butterscotch chips
1 (14 ounce) can sweetened condensed milk
1/2 cup white candy melts, chopped
1 tablespoon unsalted butter, cubed
2 1/2 cups pecans, toasted and chopped
1 teaspoon vanilla extract
Instructions
Line a 8-inch square pan with foil, letting excess extend over sides of pan. Spray foil with non stick cooking spray.
In a medium microwave safe bowl, mix together the butterscotch chips, milk, candy melts and butter. Microwave on high 1 minute. Stir until the butter is melted. Add vanilla and (toasted) pecans, stir to combine. Pour into prepared pan, spread, cover and refrigerate until firm (about 6 hours). Cut into small squares.
Nutrition Information
Amount Per Serving
Calories

0
Total Fat

0g
Saturated Fat

0g
Cholesterol

0mg
Sodium

0mg
Fiber

0g
Sugar

0g
Protein

0g
NEVER MISS A POST!
Sign up for my newsletter and receive my recipes in your inbox. Easy to see anytime and saved for safe keeping. Click Here and sign up today! —->>>>CURTAIN CALL NEWSLETTER
More Butterscotch Fudge recipes you might like.  SALTED BUTTERSCOTCH FUDGE and BUTTERSCOTCH FUDGE.