Pecan Sticky Buns | Mouthwatering gooey rolls with an amazing caramel sauce and toasted pecans makes these Pecan Sticky Buns the ultimate breakfast treat!  Make these delicious buns for Christmas morning or for a birthday breakfast!  Tell your guests they're special without uttering a word.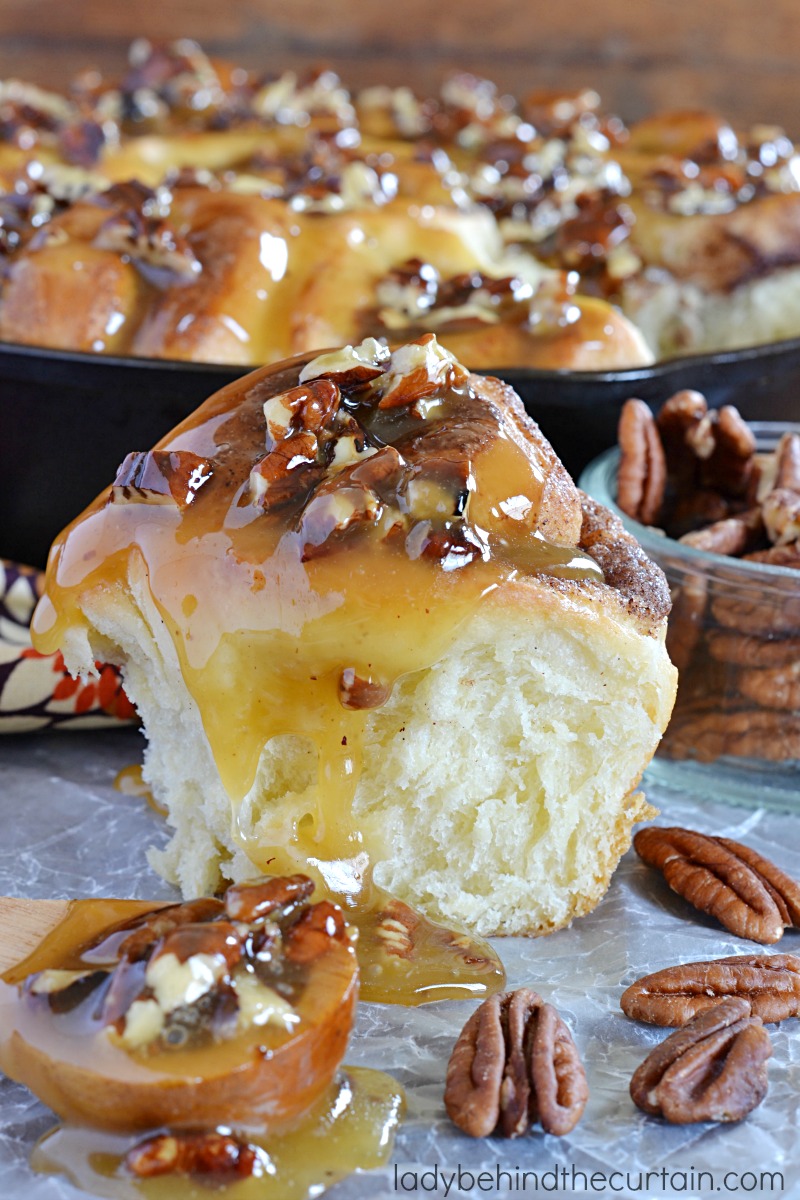 When grandmas coming for a visit you bake to impress.  I promise if you make these Pecan Sticky Buns that's exactly what you'll do!  There's nothing like waking up to the sweet aroma of yeast rolls baking…and that glaze!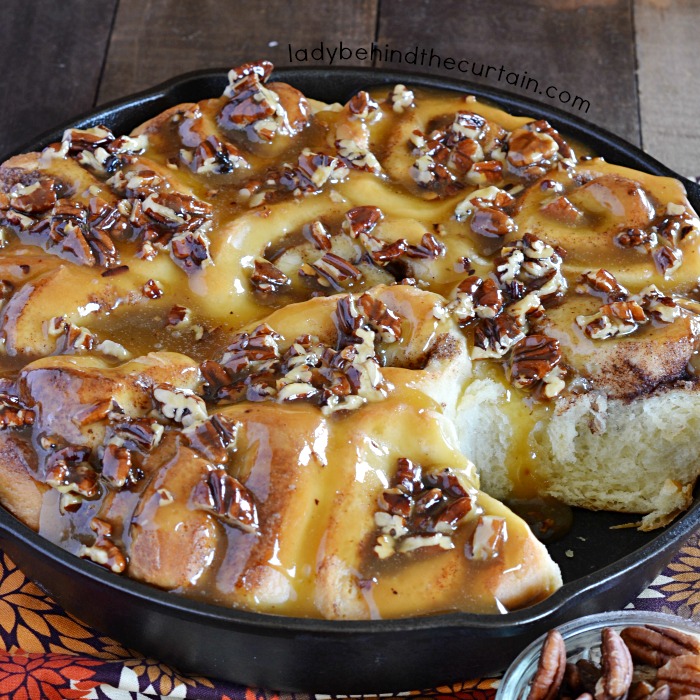 These sour cream rolls are tender with a filling of butter sugar and cinnamon, but the real clincher is the gooey pecan glaze!  With a light caramel taste and packed with chopped pecans.  It's super easy to make with a boiling time of only 1 minute!  The rewards are worth every second.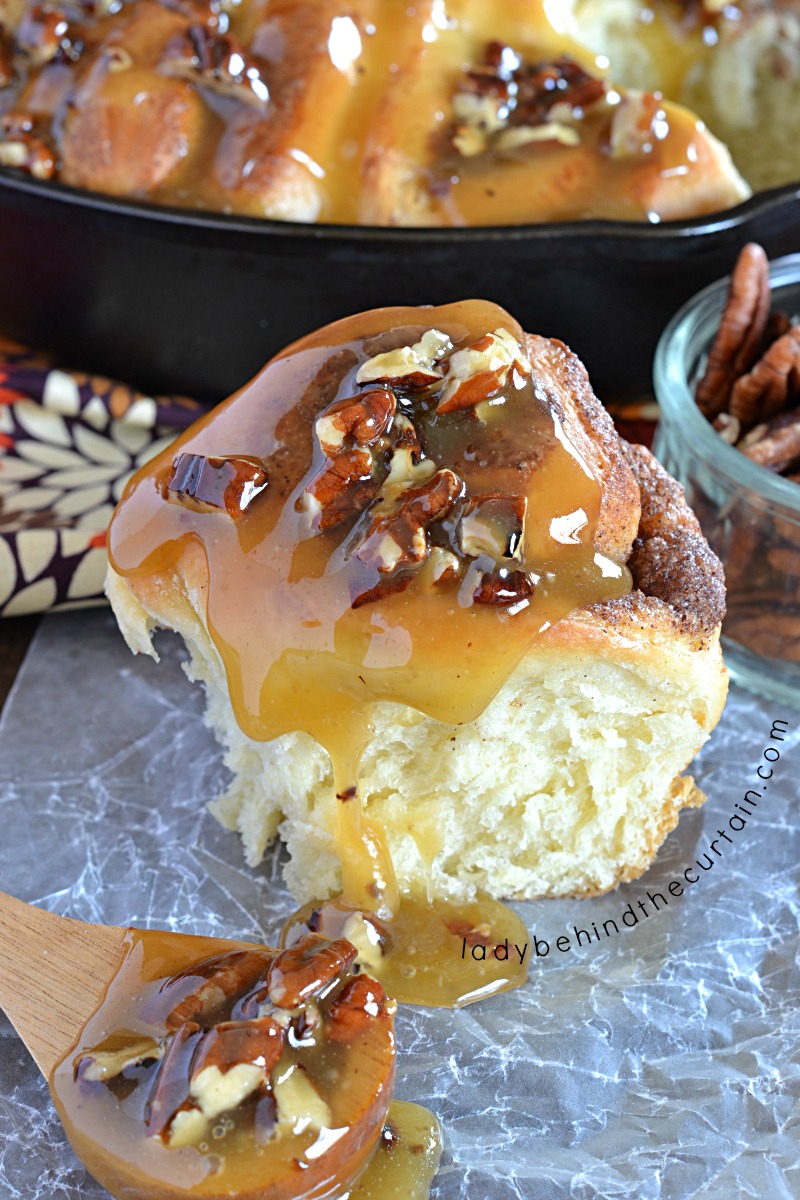 FOLLOW DIRECTIONS ALL THE WAY UNTIL THE SECOND RISING IN THE PAN.  INSTEAD….PLACE THE ROLLS ON A COOKIE SHEET LINED WITH PARCHMENT PAPER.  PLACE FLAT IN THE FREEZER.  FREEZE COMPLETELY.  PLACE FROZEN ROLLS IN A ZIP TOP BAG.  WHEN READY TO BAKE, PLACE THE ROLLS ONTO A COOKIE SHEET LINED WITH PARCHMENT PAPER AND LET THE ROLLS THAW, BEFORE STARTING TO RISE PLACE THE ROLLS IN PREPARED 10-INCH CAST IRON SKILLET.  COVER AND LET RISE IN A WARM, DRAFT FREE PLACE (75°) UNTIL DOUBLED IN SIZE (ABOUT 45 MINUTES).

Roll dough into a 14×10-inch rectangle.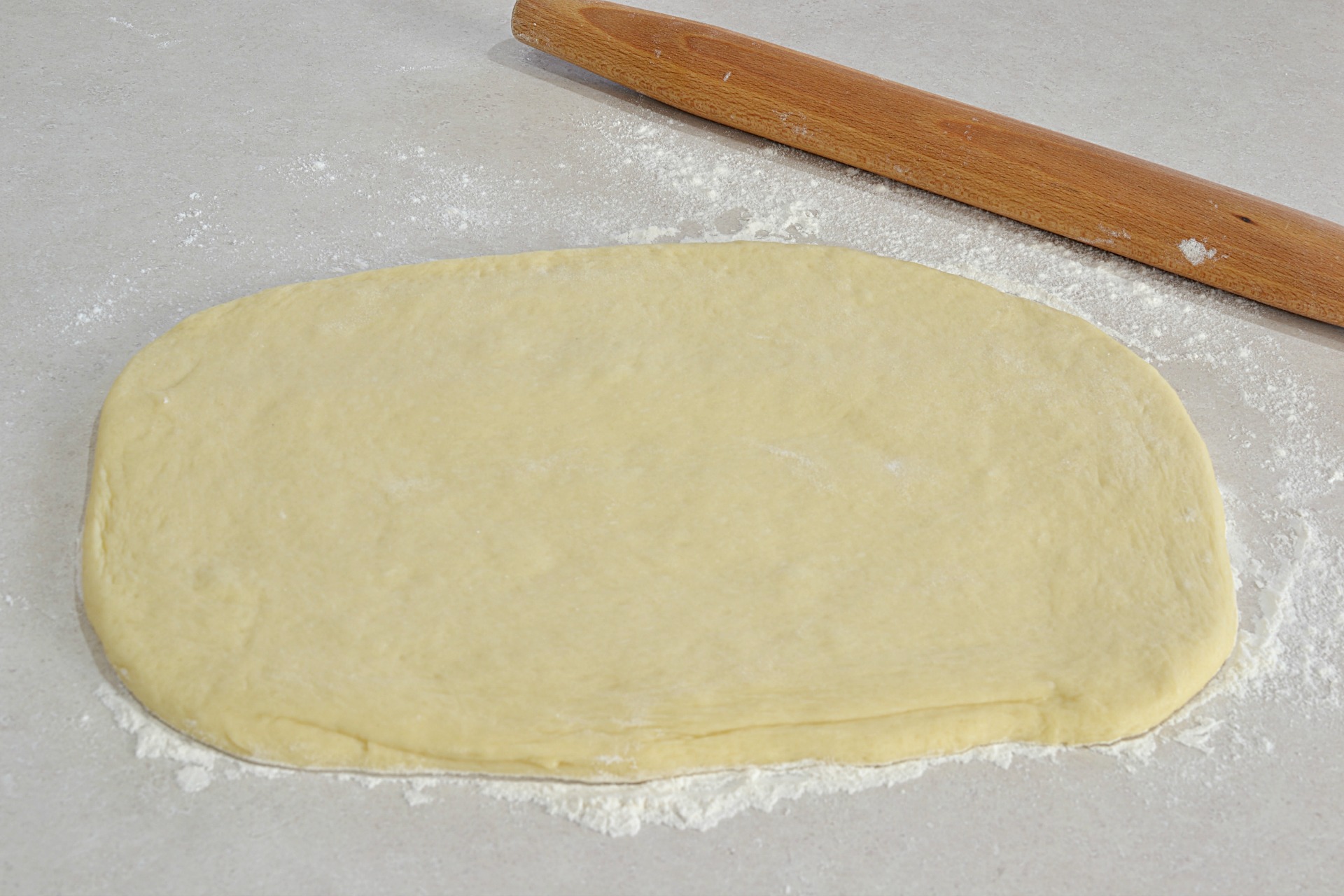 Spread softened butter over dough.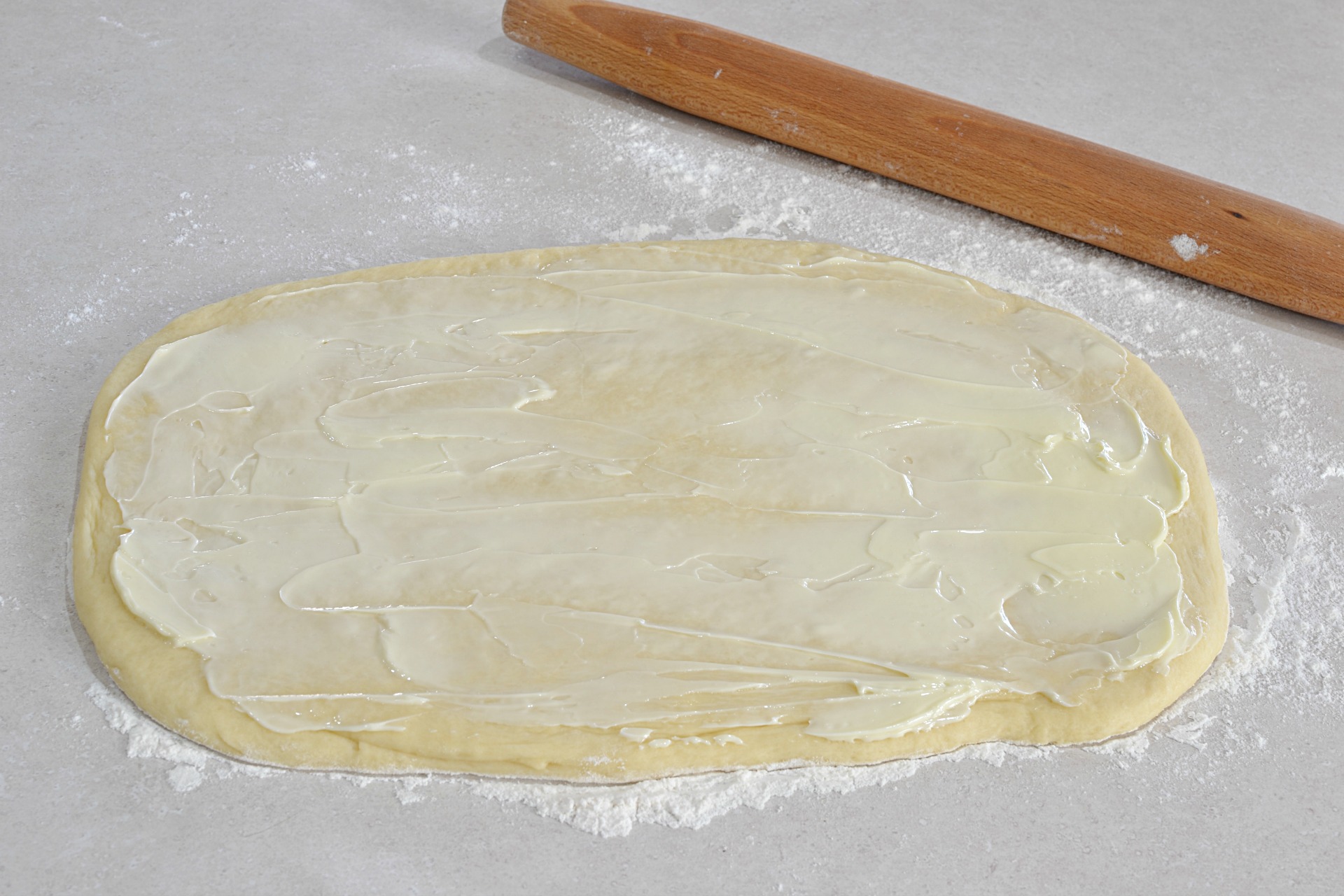 Sprinkle filling over butter.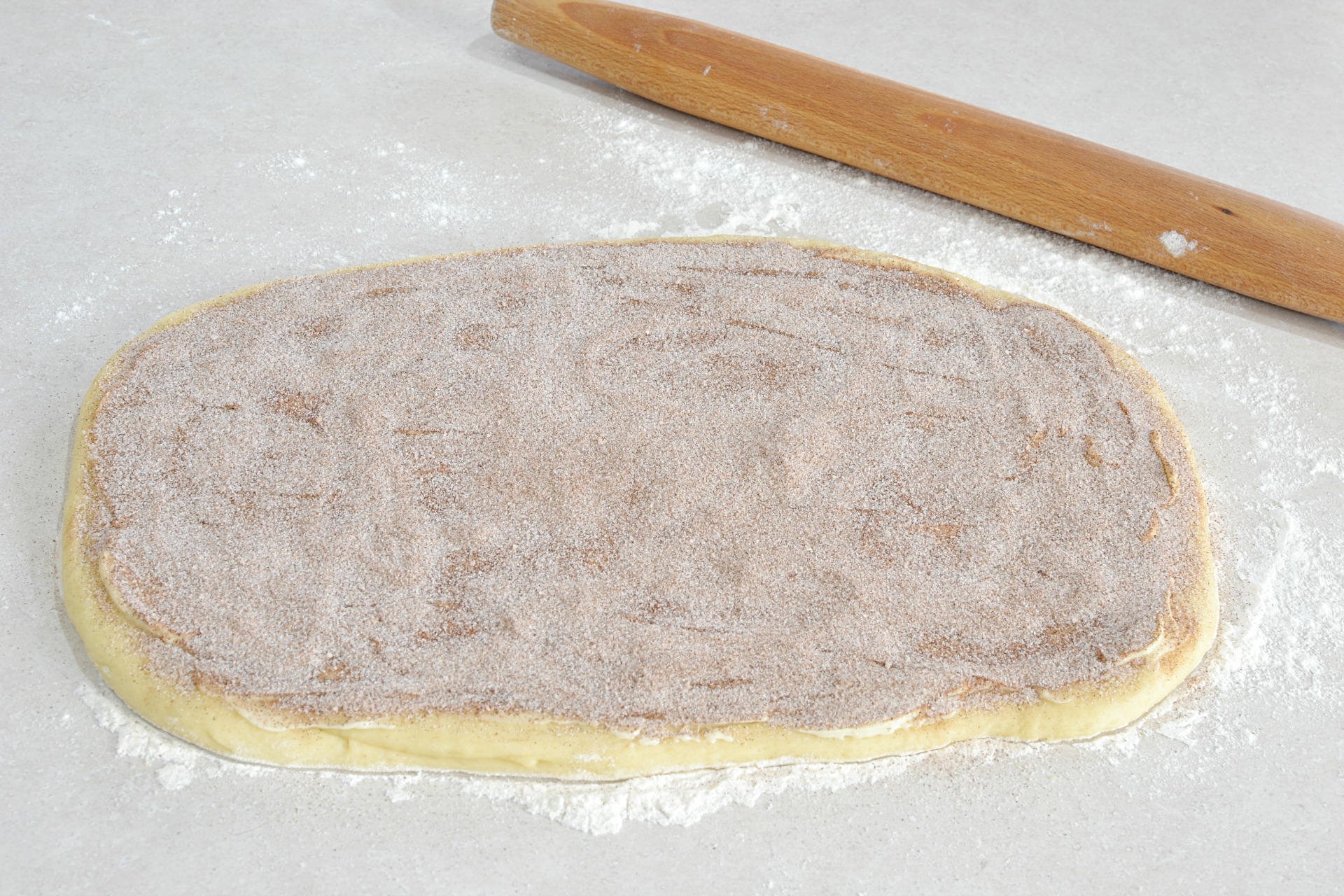 Roll, cut into 1-inch pieces.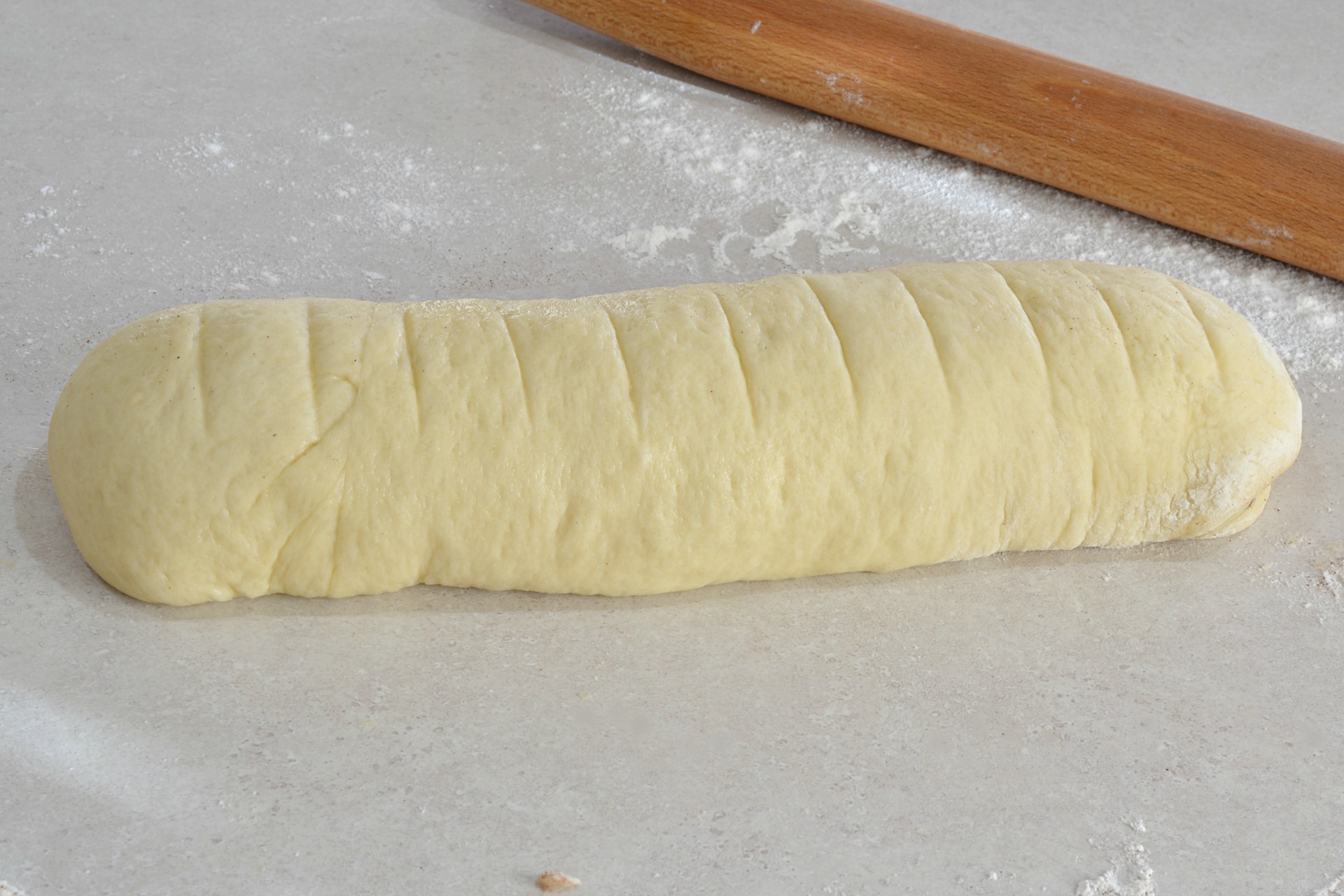 Place in prepared skillet to rise.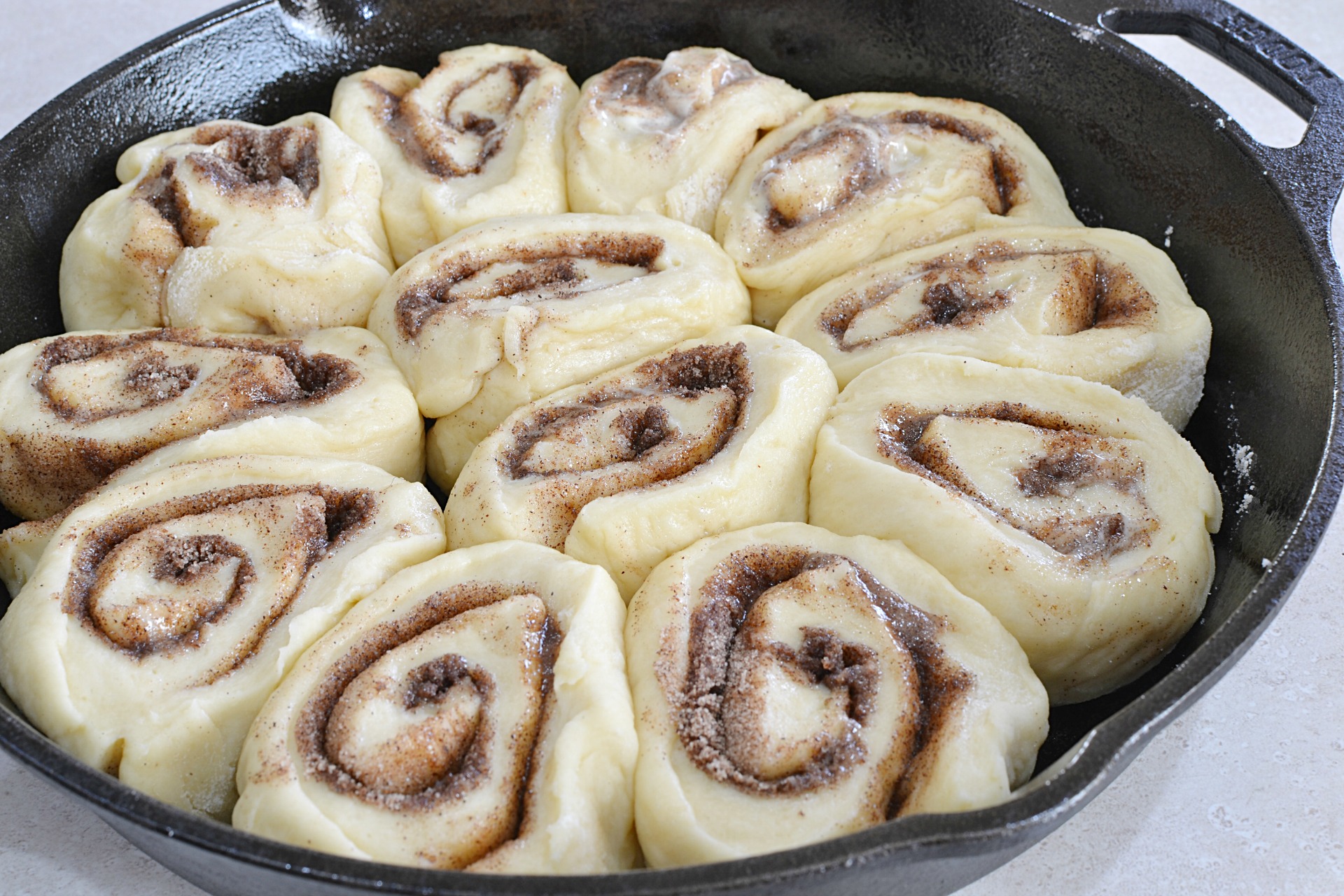 Bake!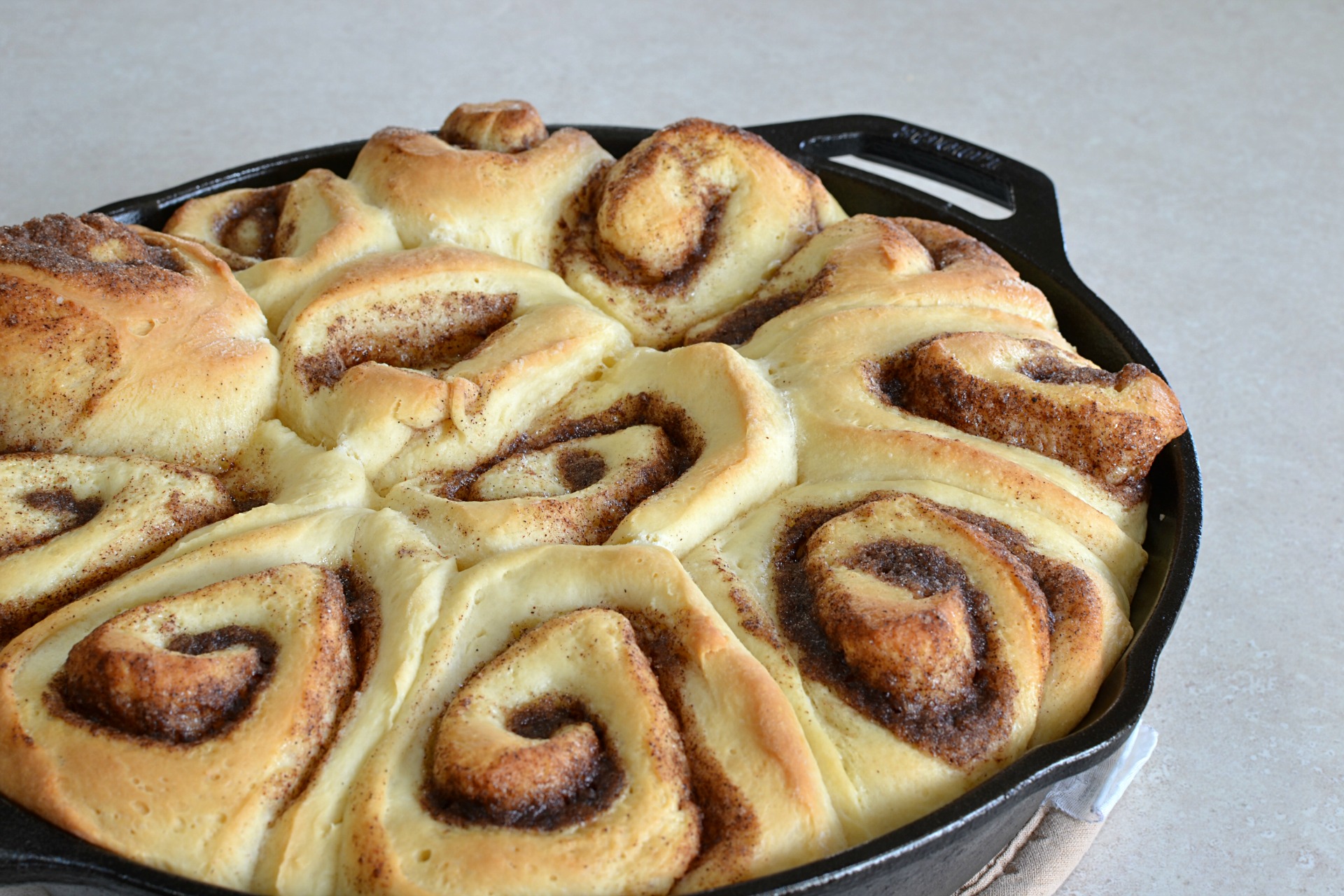 Is a sticky bun the same as a cinnamon roll?  Nope, but they are cousins!  The main difference is in the topping.  The cinnamon roll has all its goodies rolled up inside and is topped with a cream cheese or vanilla icing.  While the sticky bun either has its magic added to the bottom of a baking dish and then inverted or added to the top of the buns.  Either way sticky buns end up with a delicious sticky topping!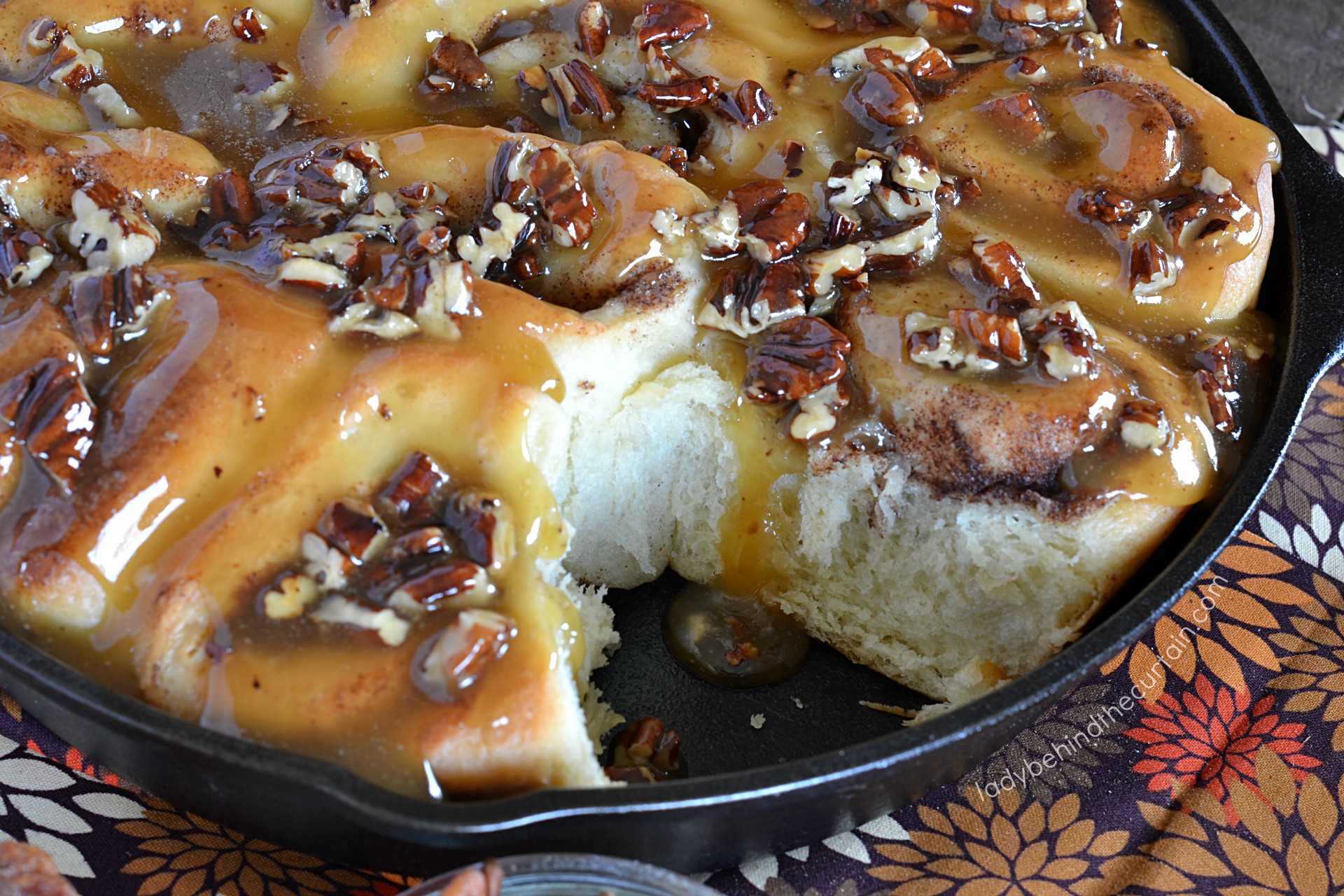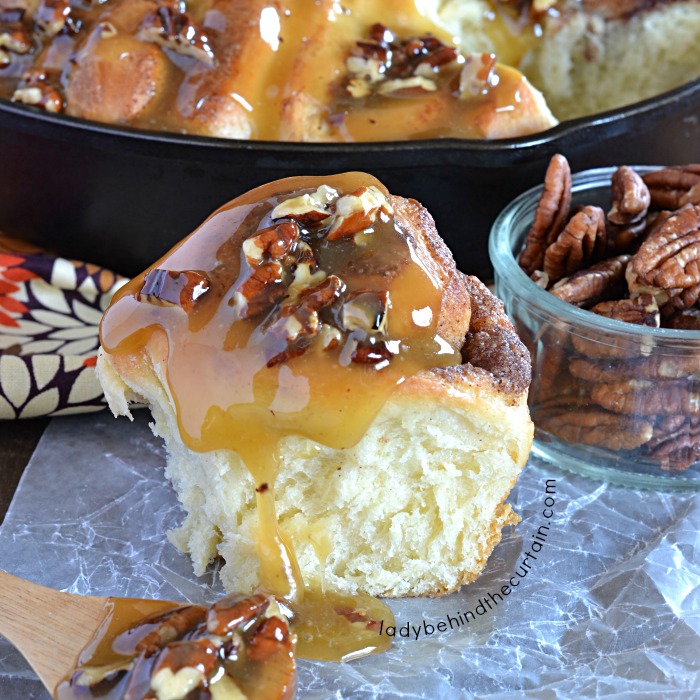 MORE GREAT CINNAMON ROLL RECIPES
GIANT CINNAMON ROLLS  2. GRANDMA'S GOOEY CINNAMON ROLLS  3. CARAMEL PUMPKIN CINNAMON ROLLS
NEVER MISS A POST!
Sign up for my newsletter and receive my recipes in your inbox. Easy to see anytime and saved for safe keeping. Click Here and sign up today! —->>>>CURTAIN CALL NEWSLETTER
More sticky bun recipes you might like.  STICKY BUNS PULL APART and MAPLE PECAN STICKY BUNS.
This recipe was inspired from the Taste of the South Magazine.