Mini Strawberry Cheesecake Cupcakes
Mini Strawberry Cheesecake Cupcakes | The perfect little bite to add to your Valentine's Day Dessert table.  A light and fluffy cupcake topped with a delicious cheesecake frosting.  What more could you want from a bite?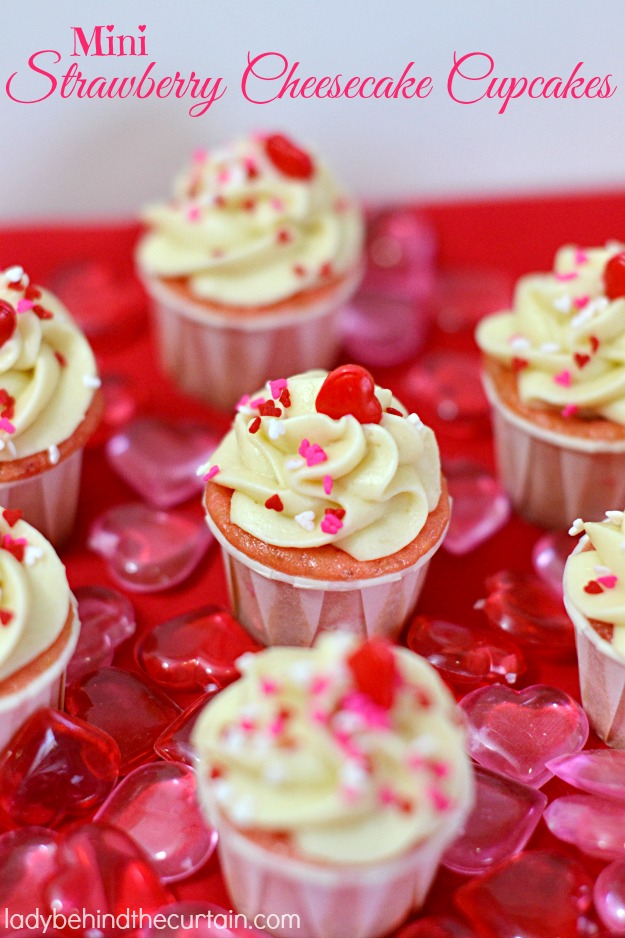 I started with a cake mix and added cheesecake pudding to the mix.  If you can't find cheesecake pudding mix ( I found mine at Walmart) you can also use a vanilla pudding mix.  Transform your batter by adding a pudding mix to you cake mix.  The result is a delicious thick cake batter.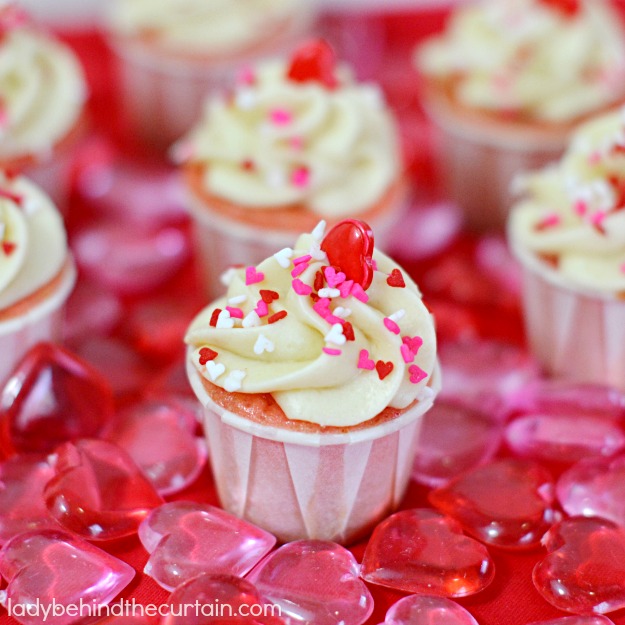 When I am asked to bring a dessert to a party I like to bring several little bites instead of one large cake or pie.  That way everyone can sample everything without the guilt of having full sizes of each dessert.  For this dessert I used mini paper ketchup cups.  Simply pull the cup apart and pop your treat in your mouth!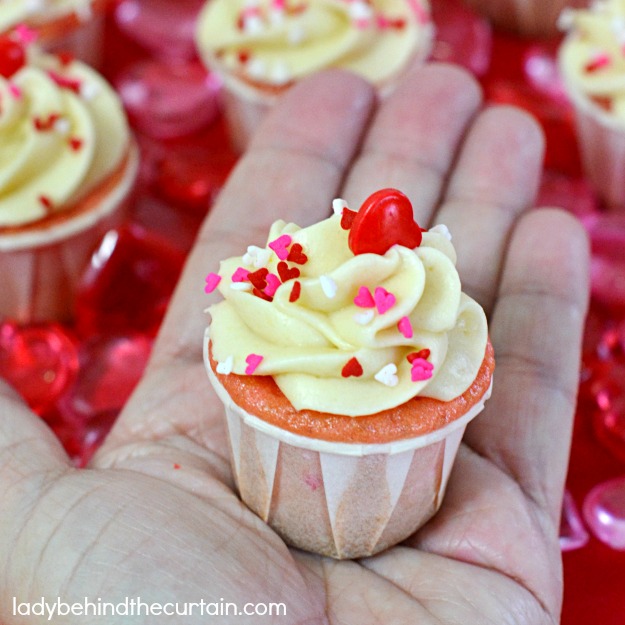 MORE MINI BITES

1. MINI CHERRY PIES  2. MINI CINNAMON ROLLS  3. MINI APPLE PIES