Mini Cherry Pies |  Cute, tiny and packed with cherries!  These fun Valentine's Day Dessert treats for so tine you can pop the whole thing in your mouth!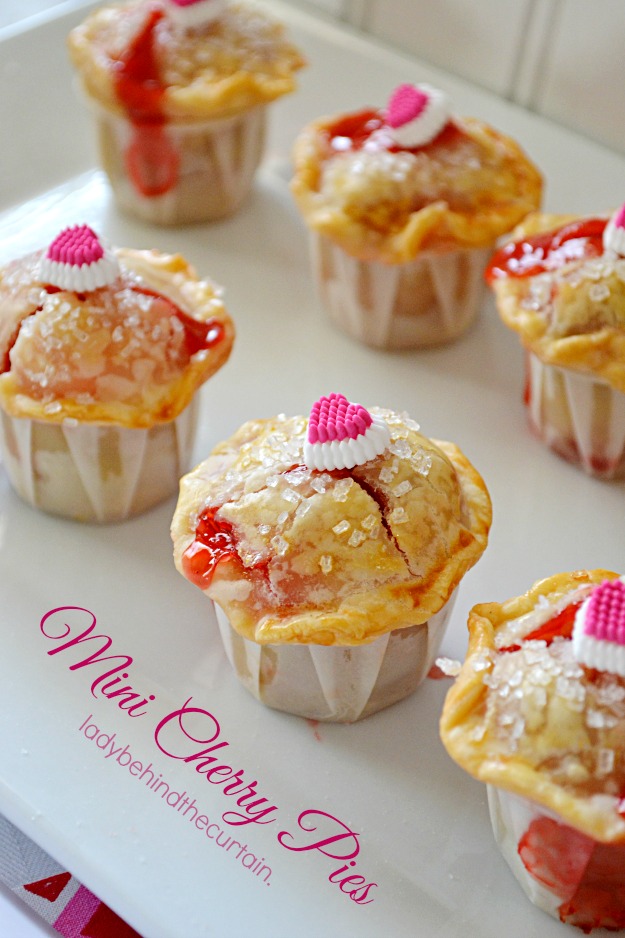 A great example of how easy it is to put together a dessert for your Valentine Celebration!  I made these by using already made pie crust, a can of cherry pie filling all baked in a cute ketchup cup.  Yes, that's right a little itty bitty ketchup cup!  Roll out the dough from the package and cut into circles.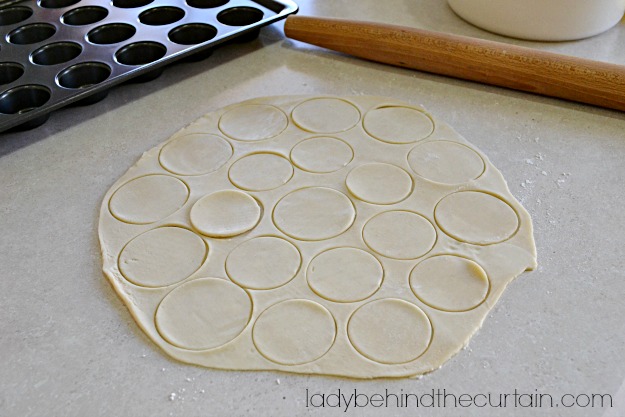 Press into the ketchup containers and press up the sides.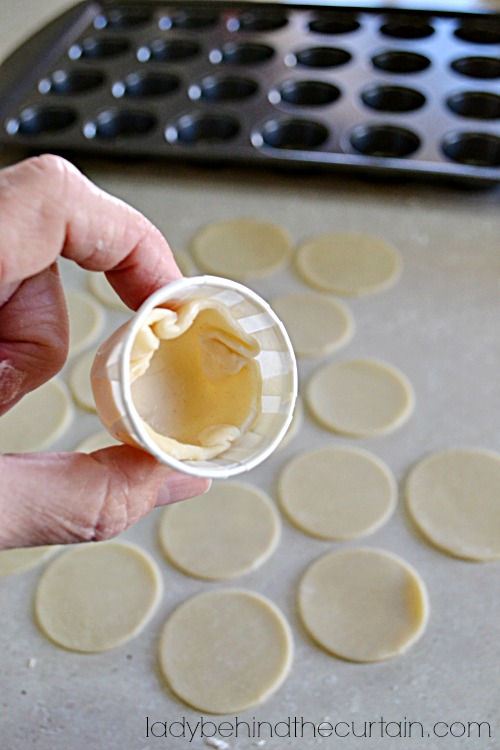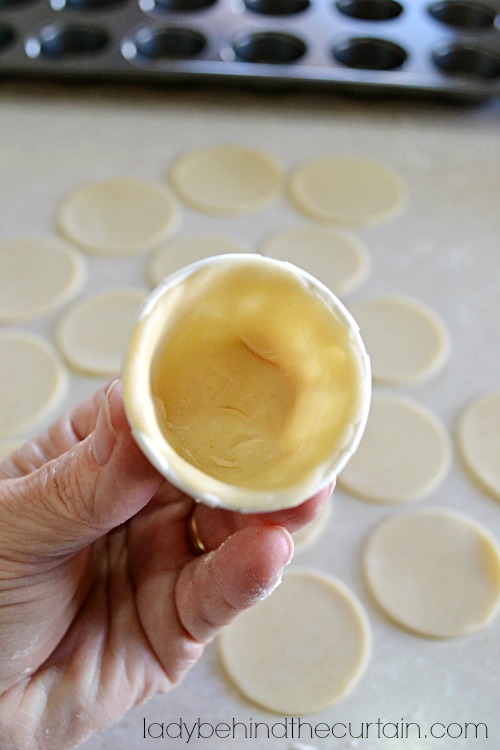 Add filling.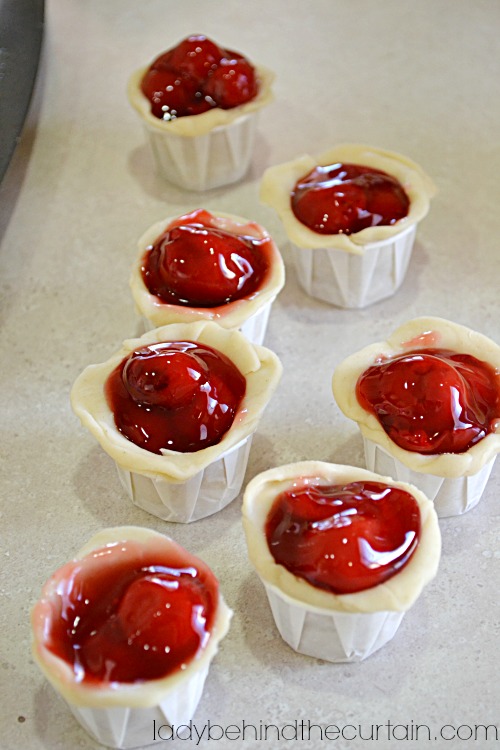 At top with coarse sugar and Voilà!  THE PERFECT MINI DESSERT!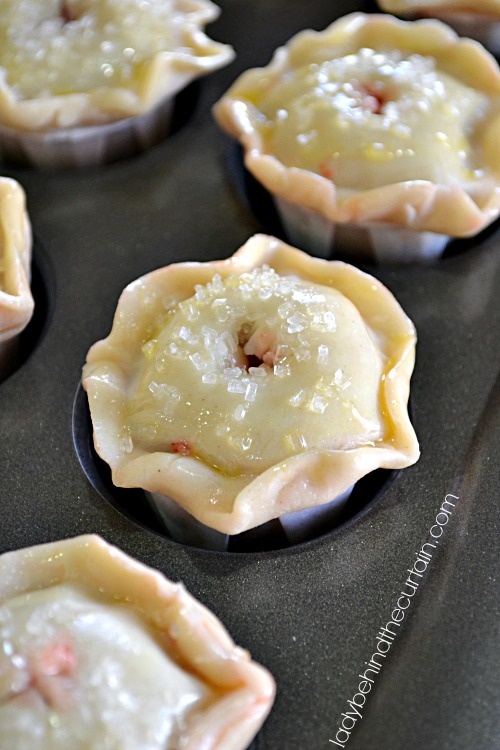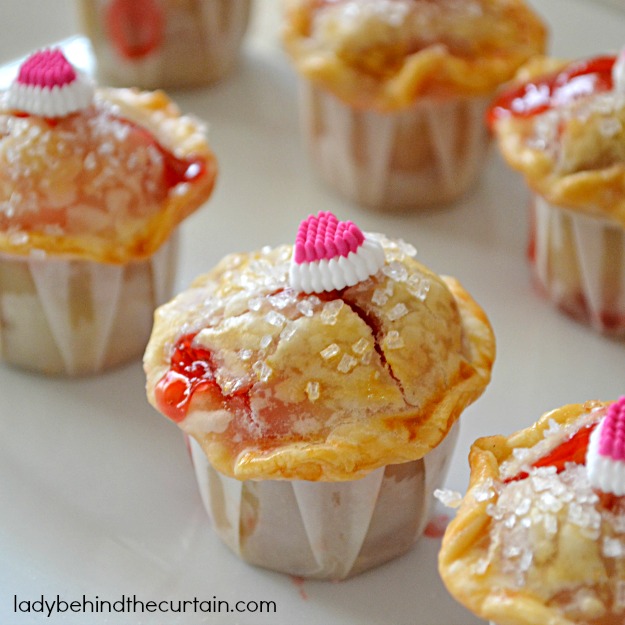 Mini Cherry Pies
Yield:
Makes 10 Mini Pies
Ingredients
1 can cherry pie filling
1 Pillsbury ready made pie crust
1 egg for egg wash
coarse sugar for sprinkling
candy heart for decoration (optional)
ketchup paper containers
Instructions
Preheat oven to 375 degrees.
Un-roll pie crust and roll out a little thinner.
Using a 2-3/4 inch biscuit cutter cut out 10 circles and using a 2-1/2 inch biscuit cutter cut out 10 smaller circles for the top.
Thin out the crust in the center of the large circle by using your fingers to about an inch wide, fold the circle to fit into the ketchup container then press dough up the edges making sure your dough is all the way down in the bottom.
Fill with pie filling.
Moisten the top of the pie with water.
Also moisten the smaller circle with water on the side that will face down on the topping.
Press to stick the pie crust in the container and the pie crust circle together.
Brush with a egg wash which is 1 egg and 1 tablespoon of water beaten together.
Sprinkle with coarse sugar.
Cut air vents into the top of the pies.
TIP: You can freeze your pies at this point or bake them and then freeze them so all you have to do is re heat them for the party!
Bake 25 minutes.
I put my pies into mini muffin cups so they wouldn't topple over during the transfer process.
Take out of the muffin cups as soon as you can handle them so they don't stick.
Decorated with candy heart. (optional)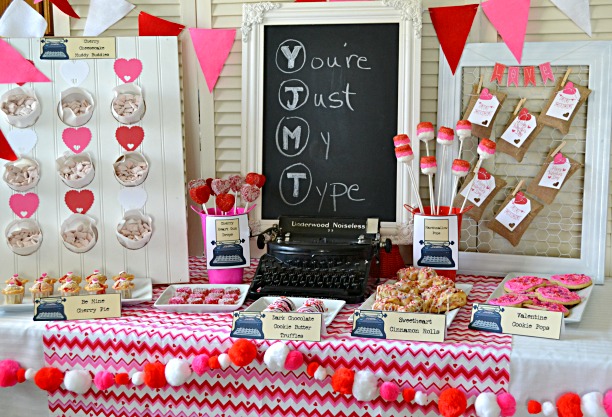 MORE MINI KETCHUP CONTAINER CREATIONS:

1. MINI CINNAMON ROLLS  2. MINI PISTACHIO CUPCAKES  3. MINI APPLE PIES