Mini Cherry Pies |  Cute, tiny and packed with cherries!  These fun Valentine's Day Dessert treats for so tine you can pop the whole thing in your mouth!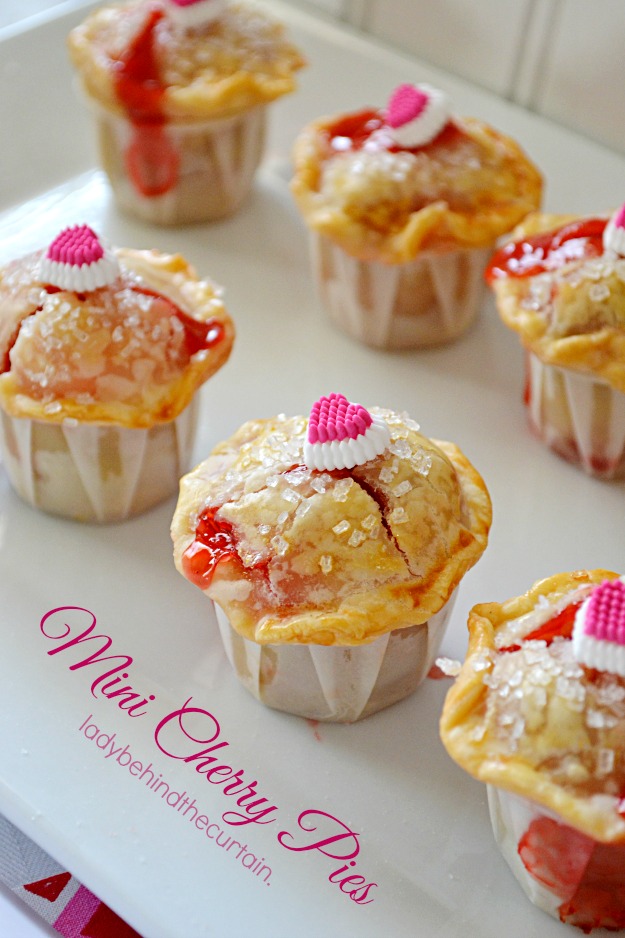 A great example of how easy it is to put together a dessert for your Valentine Celebration!  I made these by using already made pie crust, a can of cherry pie filling all baked in a cute ketchup cup.  Yes, that's right a little itty bitty ketchup cup!  Roll out the dough from the package and cut into circles.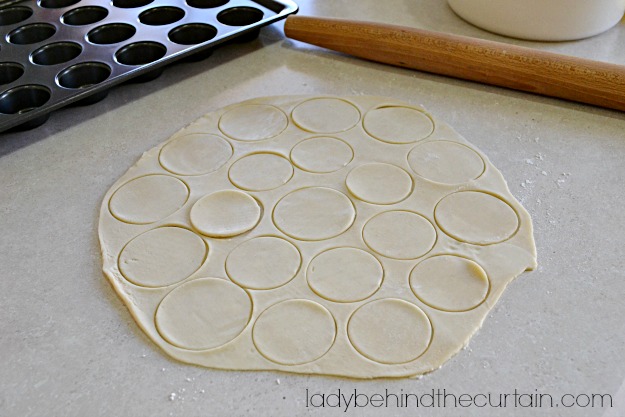 Press into the ketchup containers and press up the sides.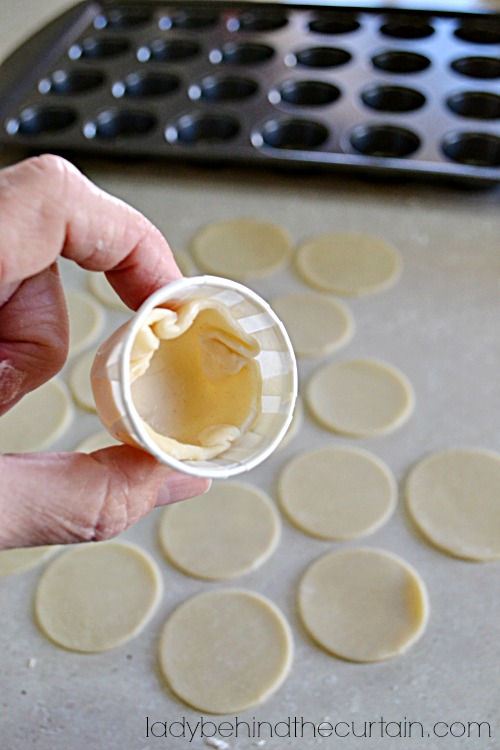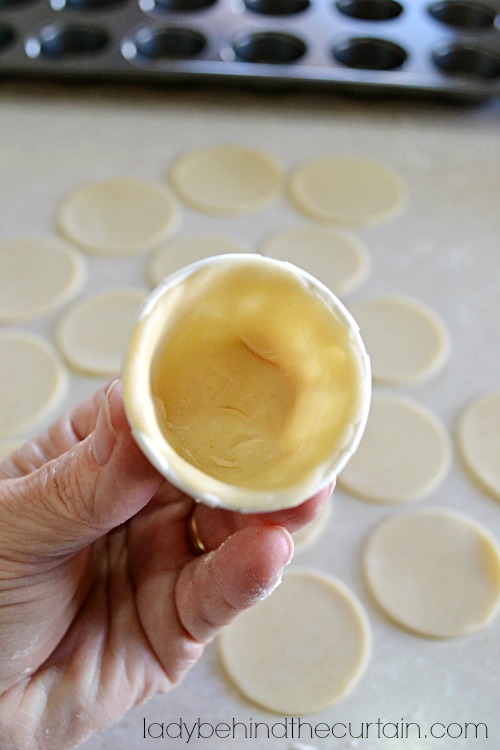 Add filling.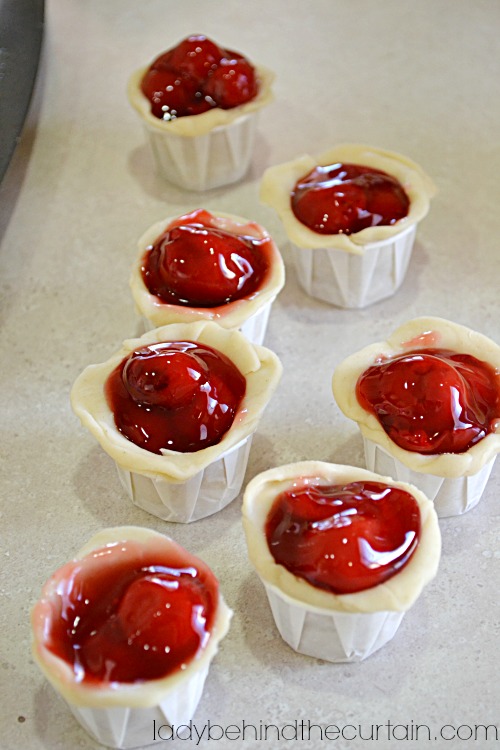 At top with coarse sugar and Voilà!  THE PERFECT MINI DESSERT!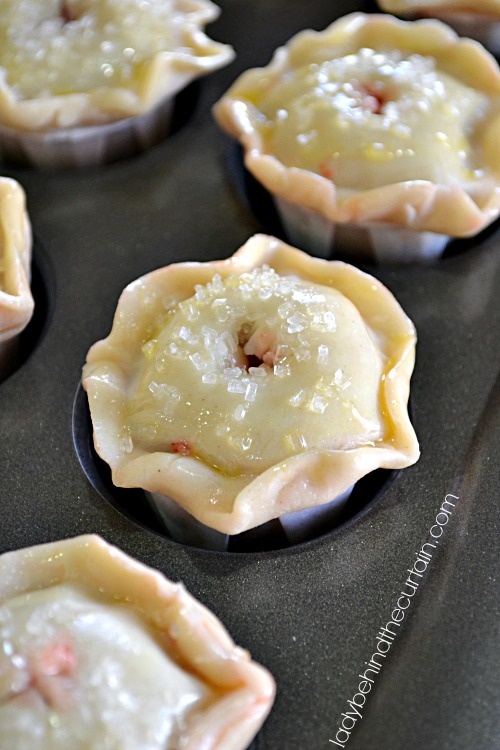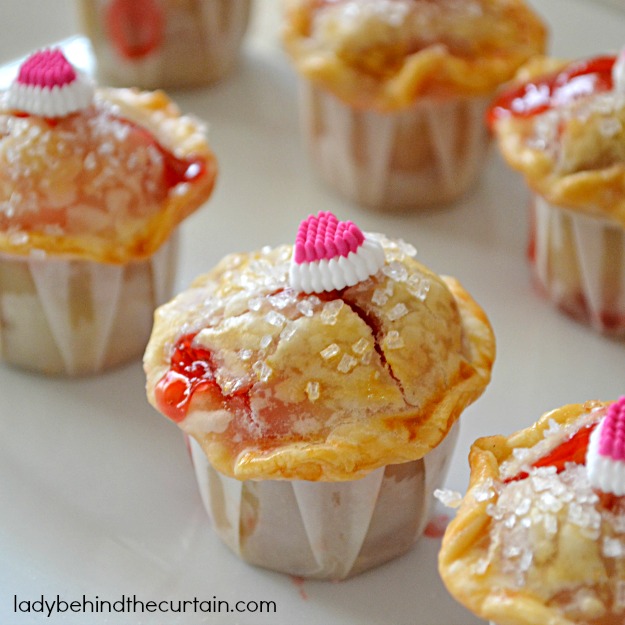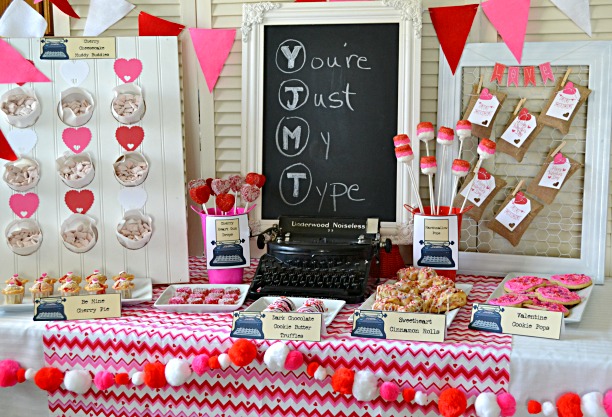 MORE MINI KETCHUP CONTAINER CREATIONS:

1. MINI CINNAMON ROLLS  2. MINI PISTACHIO CUPCAKES  3. MINI APPLE PIES