Picadillo Relish: There are so many flavors I don't know where to begin.  First, you'll get a touch of sweet from the raisins and corn and then salty from the olives with a little kick from the crushed red pepper.  The perfect compliment to any sandwich.  Some suggestions for this relish are …. Add extra flavor to your roast sandwich like my Cuban Sandwich or chicken.  Switch up your tacos this week.  Instead of adding salsa use Picadillo Relish.  Think of it as Mexican food meets Mediterranean food.  How about adding this relish to your topping assortment for your next burgers?  Or…..on a platter full of cheeses, meats and fruit!  PERFECTION!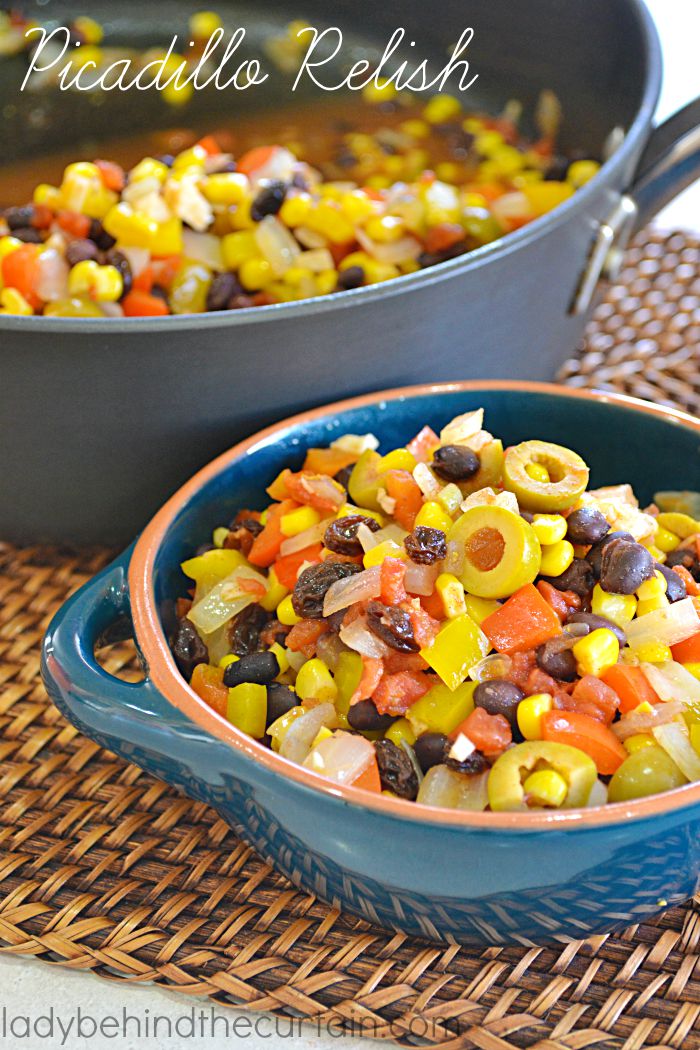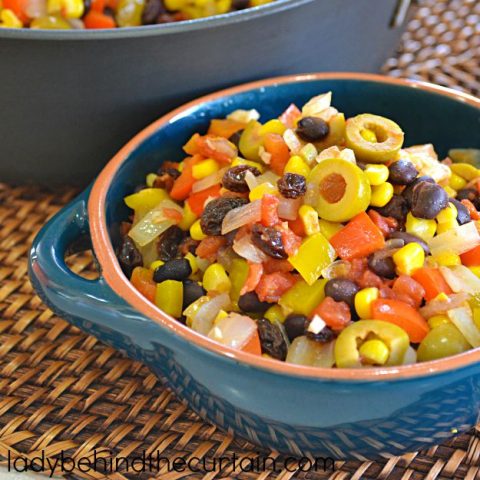 Picadillo Relish
Ingredients
2 tablespoons olive oil
1 large onion, chopped
¾ cup red sweet pepper, chopped
¾ cup yellow sweet pepper, chopped
6 garlic cloves, chopped
1 (15 ounce) can black beans, rinsed and drained
1 (15 ounce) can diced tomatoes, drained
1 (15 ounce) can corn, drained or 1¾ cups fresh or frozen
¼ cup green olives, chopped
¼ cup raisins
3 tablespoons red wine vinegar
1 teaspoon brown sugar, packed
½ teaspoon cinnamon
¼ teaspoon crushed red pepper
Instructions
In a large skillet heat oil.
Add onions, peppers and garlic.
Cook and stir over medium high heat for about 5 minutes or until vegetables are tender.
Stir in remaining ingredients.
Cook and stir for 2 minutes.
Cool to room temperature before adding to sandwiches.