Slow Cooker Cuban Sandwich
This crowd pleasing Slow Cooker Cuban Sandwich is a tender juicy beef sandwich sprinkled with amazing spices and cooked slow to infuse all the flavors together. The thing that sets this sandwich above all the rest is the delicious Picadillo Relish. With ingredients of sweet red and yellow peppers, black beans, sweet corn, green olives, raisins and cinnamon. The relish completes this Cuban Sandwich experience.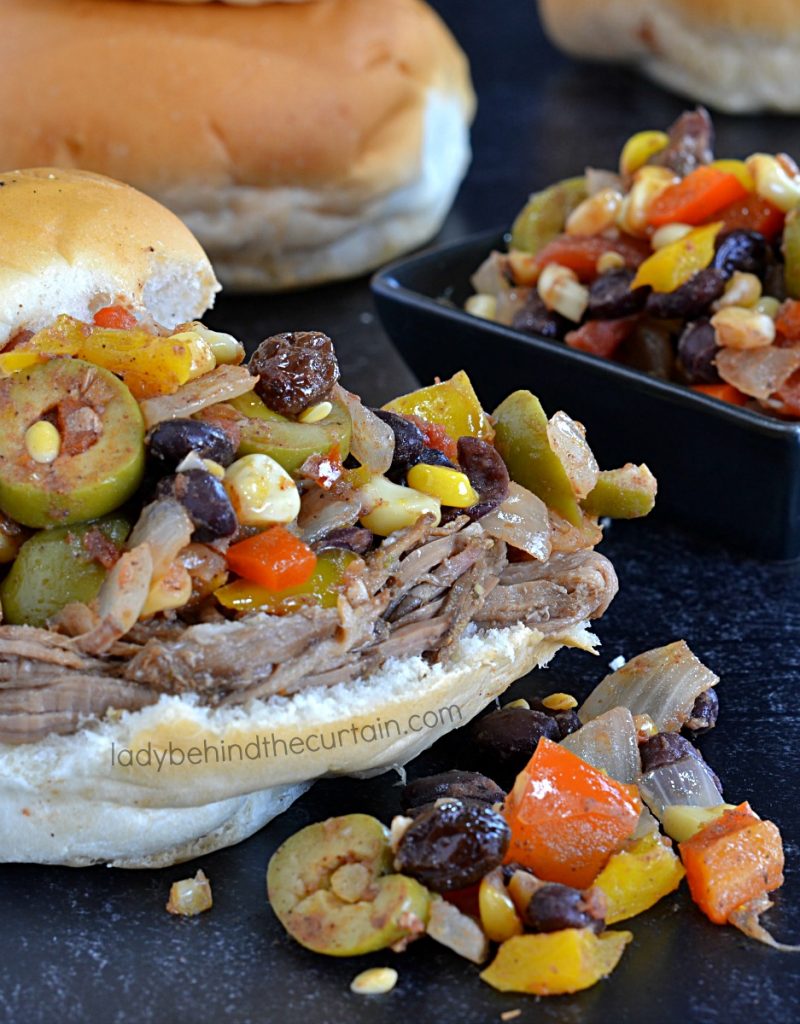 Great News! This Cuban Sandwich can be cooked on low all night in a slow cooker; which means it will be ready in time for the game! Or make the day before and take to a "game day" party in your slow cooker and reheat right in the slow cooker. I love how the lime not only adds a nice touch of citrus but also helps to break down and tenderize the meat. Add shredded jack cheese for extra touch of flavor and a creamy texture. Store leftovers in single serving containers and freeze for lunches.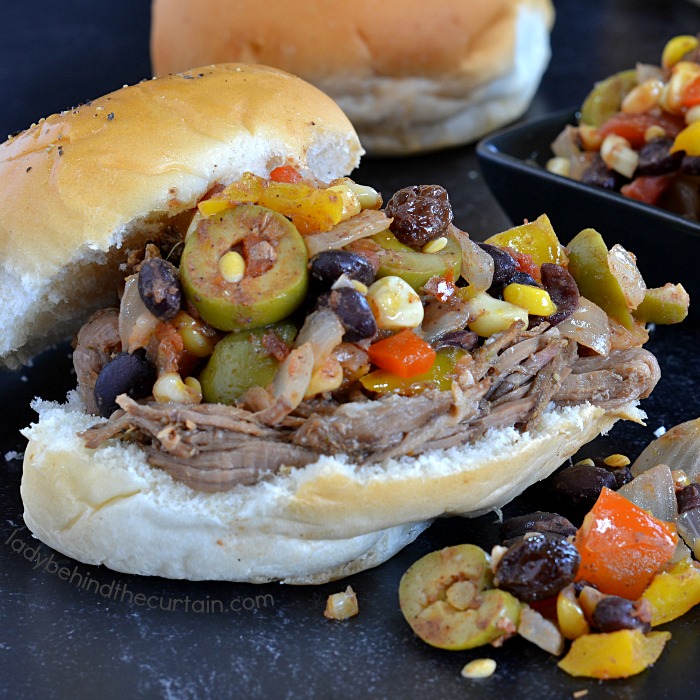 MANY CUBAN SANDWICH VARIATIONS
You may be thinking….hey….that's not what was on MY Cuban sandwich. Well…..there are many variations of the Cuban Sandwich. Most sandwiches are made from ham or pork shoulder and cheese. Some are grilled and some are served on toasted rolls. If we can't agree on the name we can at least agree on one thing….this is a fantastic tasting sandwich!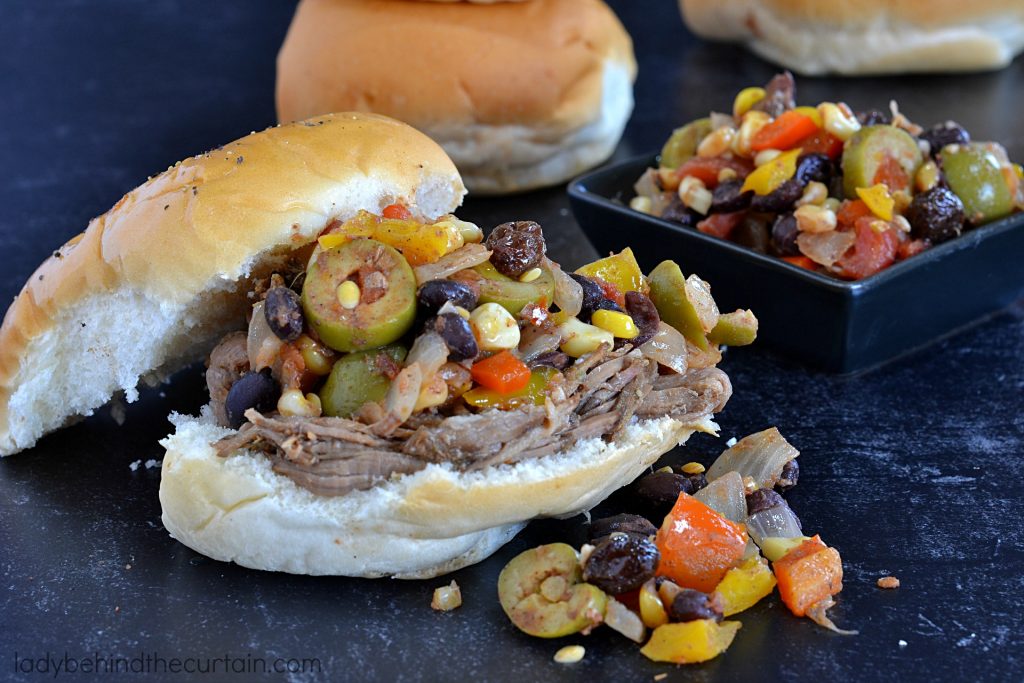 MORE SANDWICH CHOICES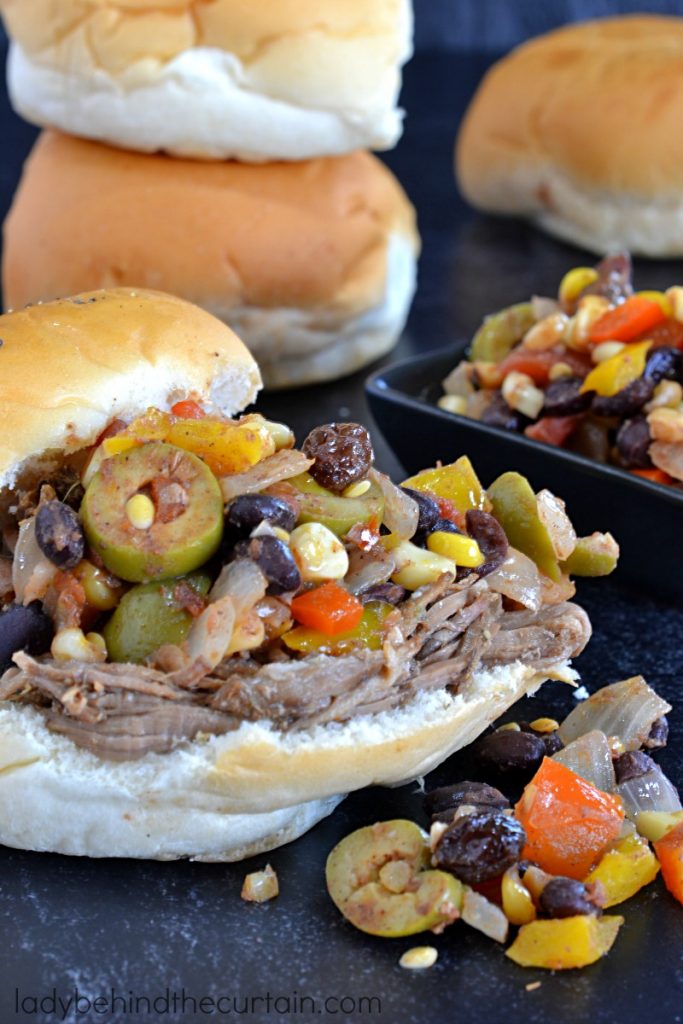 MORE SLOW COOKER RECIPES

NEVER MISS A POST