Cuban Sandwich:  This crowd pleasing sandwich is full of flavor and can be cooked on low all night in a slow cooker; which means it will be ready in time for the game!  Or make the day before and take to a "game day" party in your slow cooker and reheat right in the slow cooker.  I love how the lime not only adds a nice touch of citrus but also helps to break down and tenderize the meat.  Add shredded jack cheese for extra touch of flavor and a creamy texture.  Store leftovers in single serving containers and freeze for lunches.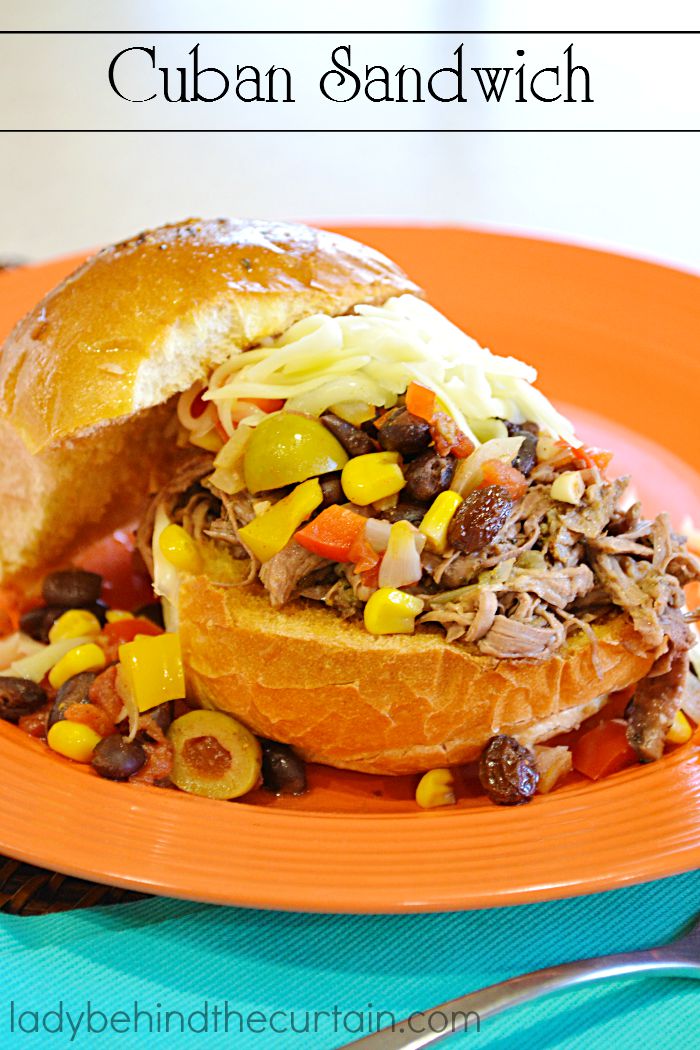 Cuban Sandwich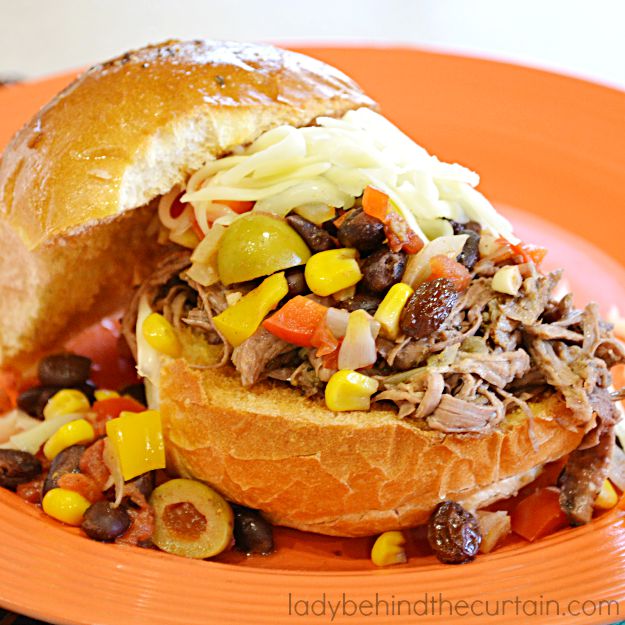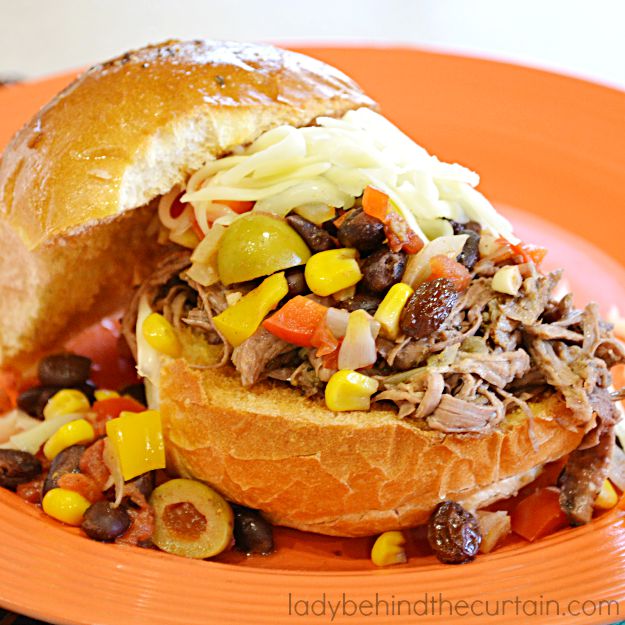 Ingredients
2

large onion, cut into thin wedges

1-1/4

teaspoons ground cumin

1-1/4

teaspoons ground black pepper

1-1/4

teaspoons granulated garlic

1-1/4

teaspoons onion powder

1-1/4

teaspoons dried oregano, crushed

1

teaspoon crushed red pepper

1

(2 pound) beef (roast)

1-1/4

cups beef broth

1/3

cup lime juice

10

french rolls

jack cheese, shredded (optional)

1

recipe Picadillo Relish
Instructions
Place onion in a 3-1/2 to 4- quart slow cooker.
In a small bowl combine cumin, black pepper, garlic, onion powder, oregano, red pepper, and 1/2 teaspoon salt.
Cut meat crosswise into four pieces.
Rub spice mixture evenly over all sides of meat pieces.
Pour beef broth and lime juice into slow cooker.
Add meat to cooker and sprinkle any leftover rub on top of the beef.
Cover and cook on low-heat setting for 8 to 9 hours or on high-heat setting for 6 to 6-1/2 hours. Transfer meat to a cutting board.
Use two forks to pull meat into a coarse shred.
Return meat to cooker; keep warm. To serve, use a slotted spoon to spoon mixture onto roll bottoms.
Add Picadillo Relish and jack cheese.