Sparkling Cupcakes | If your kid's love having a cherry or blueberry frozen treat then they are going to love these cupcakes!  Perfect for Memorial Day, July 4th or any summer party.  These fun cupcakes are made with dry cherry and blueberry gelatin mix.  To give these cupcakes a fun frozen drink flavor.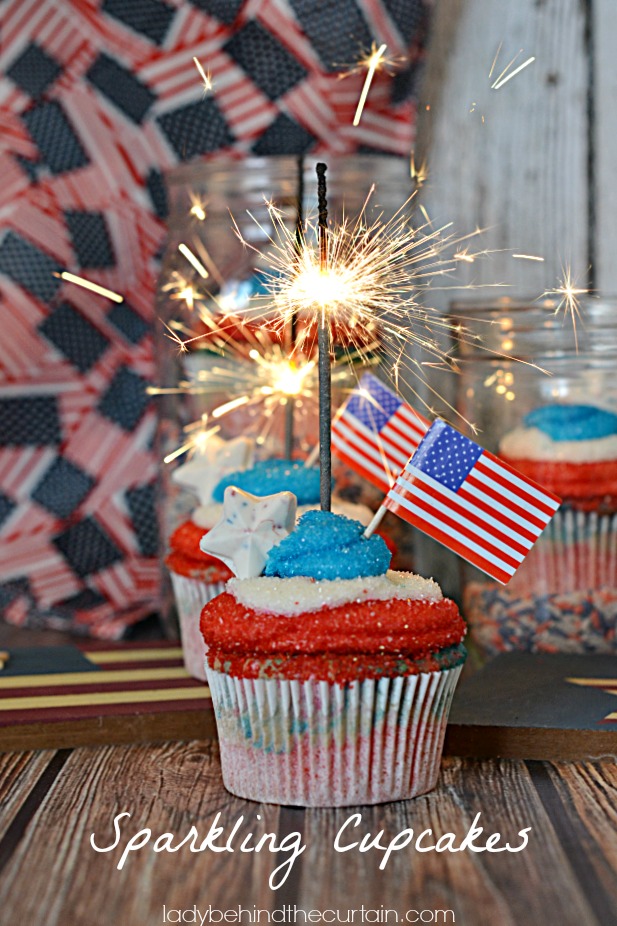 Line these fun Sparkling Cupcakes down the center of your table and with the help of another guest light the cupcakes for a fun and festive centerpiece!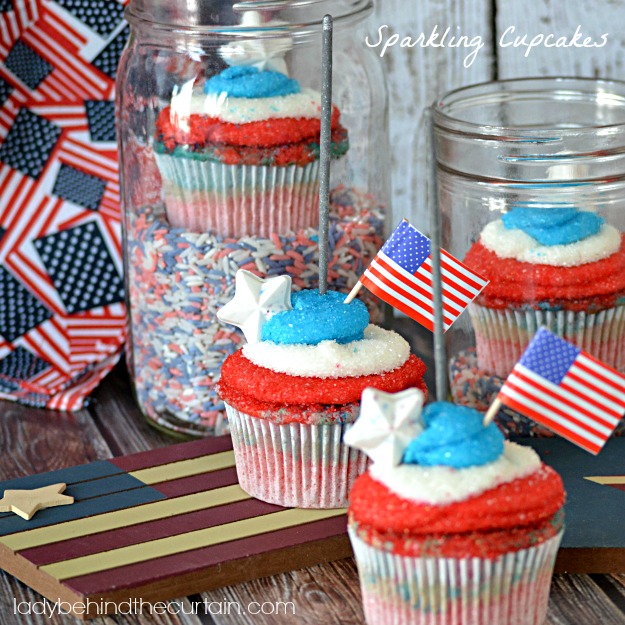 For more Memorial Day cupcake fun check out my Celebration Cupcakes and Almond Cherry Mini Cone Cupcakes.