Winter Icicle Pretzels | Make these fun pretzels for your Christmas party!  Decorated pretzels are super easy to make and can be customized to suite your party colors or theme.  These Winter Icicle Pretzels would be awesome at a Frozen themed party.  Display them on your party dessert table or wrap them up and hand them out as party favors.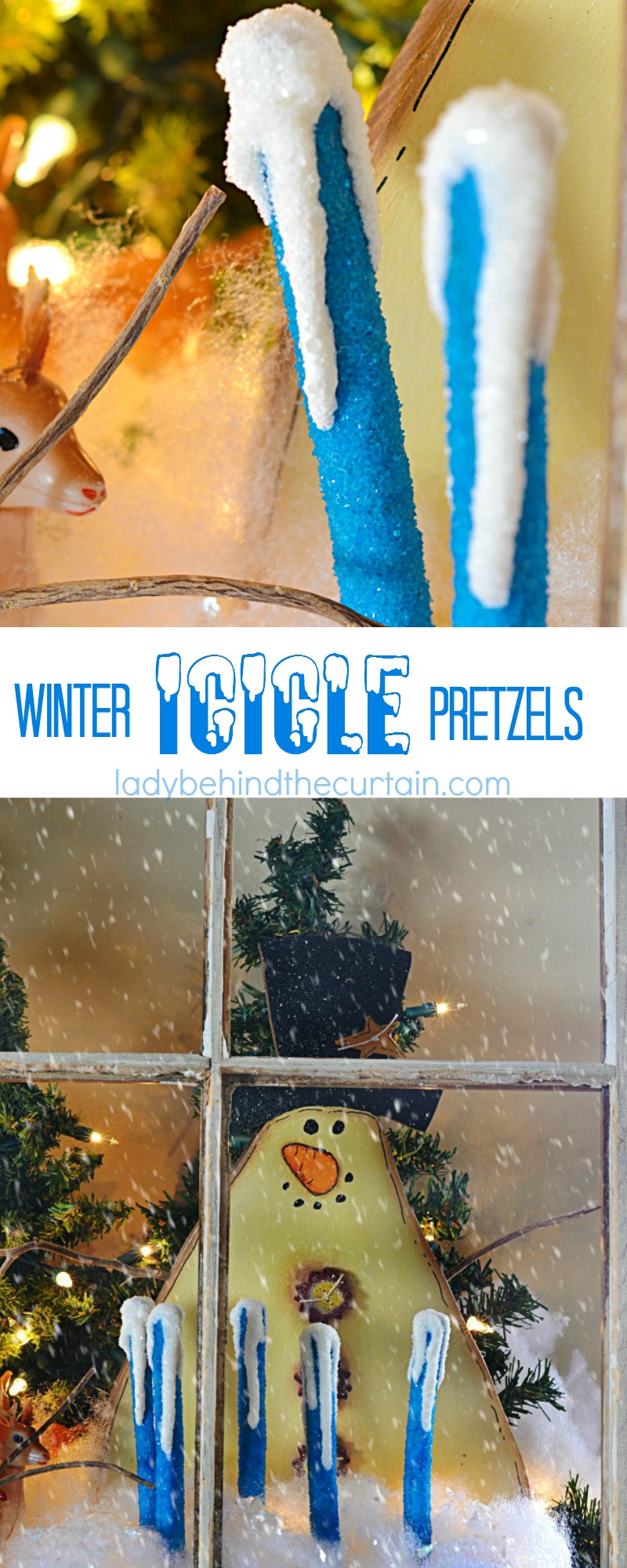 Nothing beats the sweet and salty combo!
The key to making these pretzels pop is using the same color of candy melts and sugar sprinkles.  Also the layers.  I LOVE the layers of color.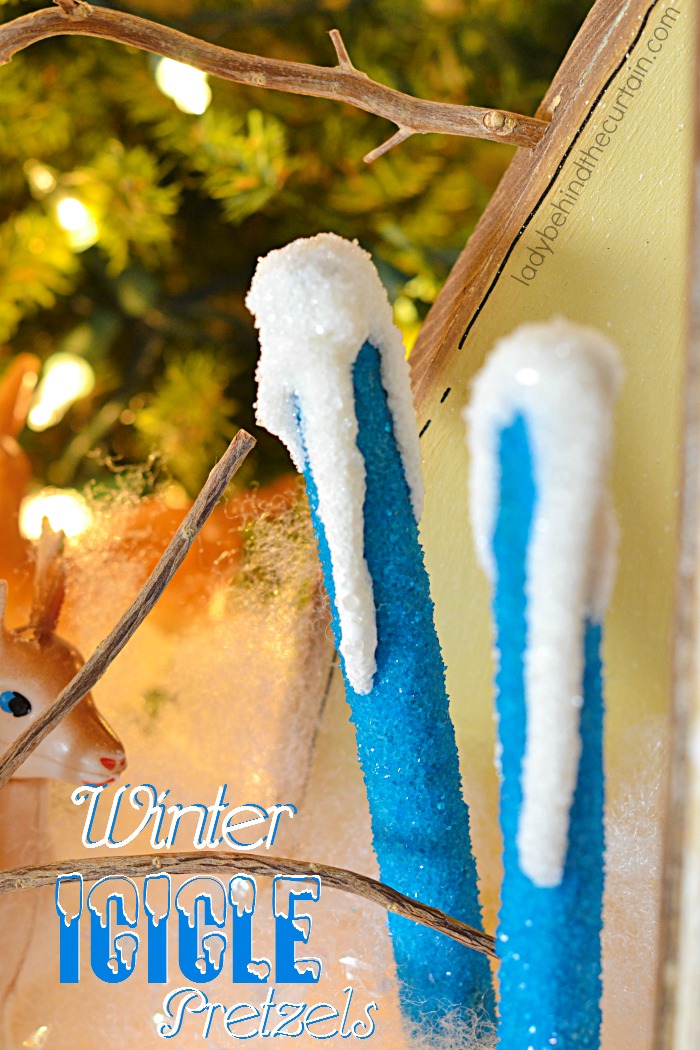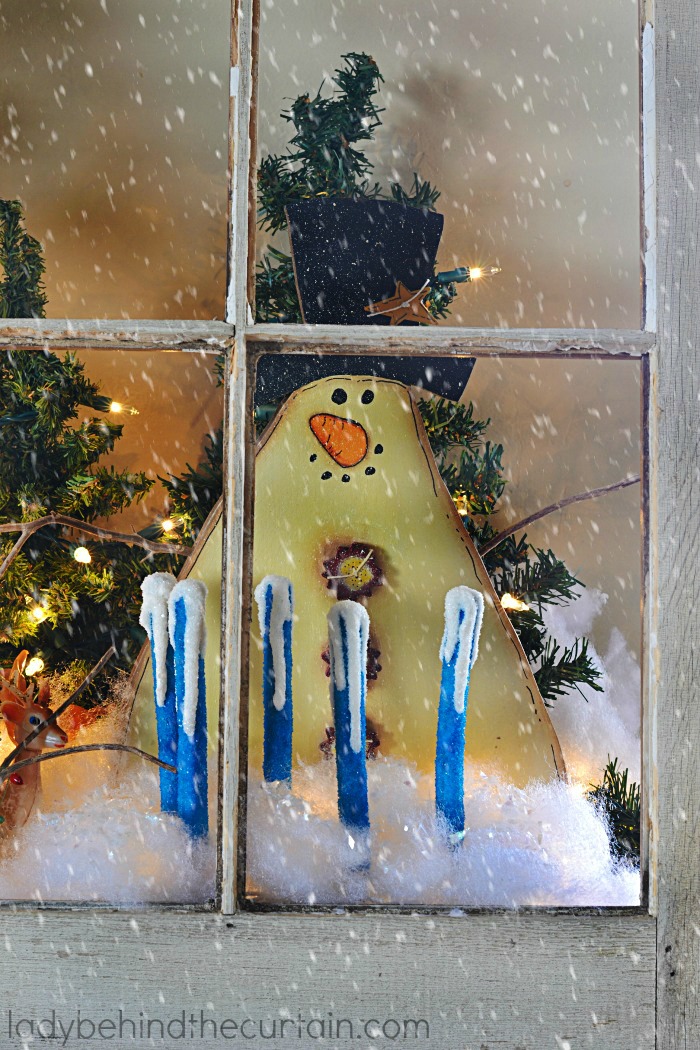 Disclaimer:  Please do not use fiber fill to decorate with your pretzels.  This is for styling purposes only.  🙂
First melt the blue candy melts (if the melted candy it too thick you can stir in a little shortening).  Dip the pretzel into the melted blue candy (about three fourths).
Immediately sprinkle with blue sanding sugar.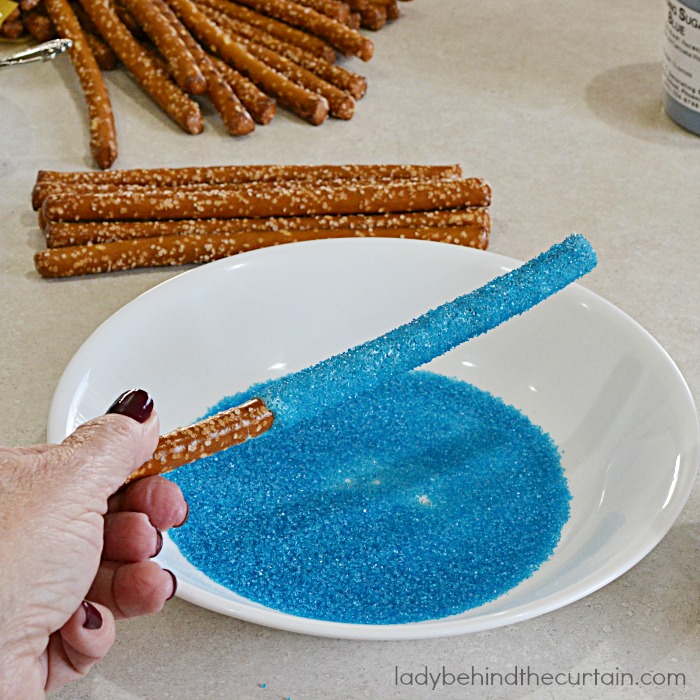 You have two options….You can either place the pretzels on a cookie sheet lined with parchment paper…OR… find a container that is deep enough to hold rice or sugar and stick the pretzel in it to dry.  Refrigerate until hardened (about 10 minutes).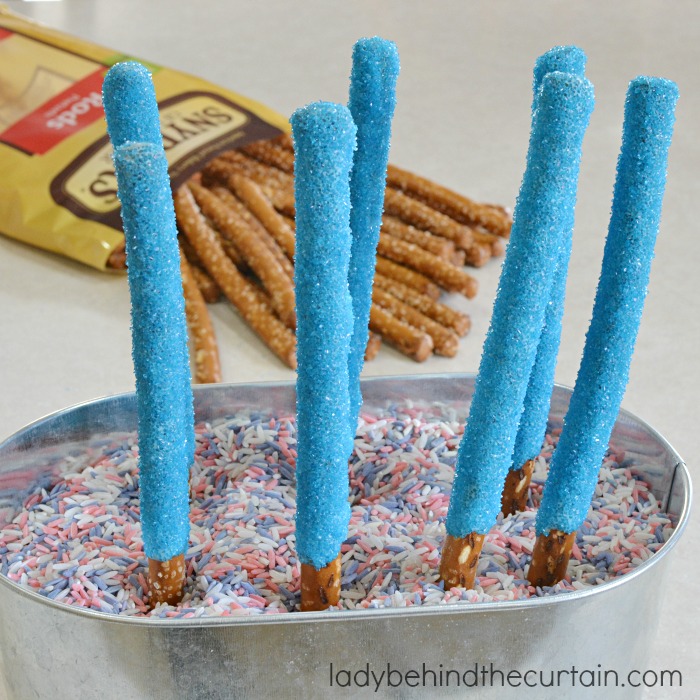 Pour melted white candy into a squeeze bottle.  Place the tip of the squeeze bottle on the top of the pretzel.  Squeeze, letting the candy drip down the sides.  NOTE:  I used the tip of the squeeze bottle to guide the candy.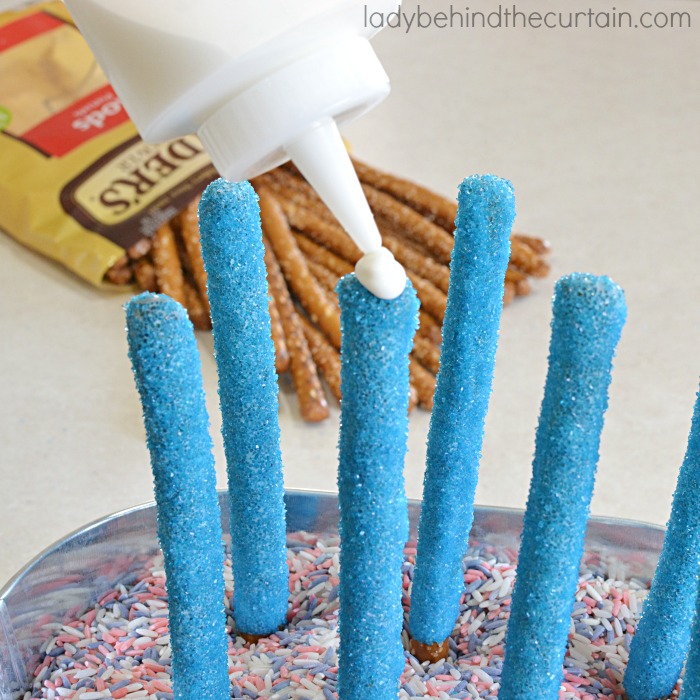 Place pretzels in a filled container (I used rice) and refrigerate again until hardened (about 10 minutes).
WATCH MY VIDEO FOR DETAILS ON HOW TO DECORATE PRETZELS
MORE CHRISTMAS/WINTER PRETZEL IDEAS
ICICLE PRETZELS  2. DARK CHOCOLATE CARAMEL PRETZELS STICKS  3. MINI HOLIDAY PRETZEL STICK STOCKING STUFFER