Dark Chocolate Caramel Pretzel Sticks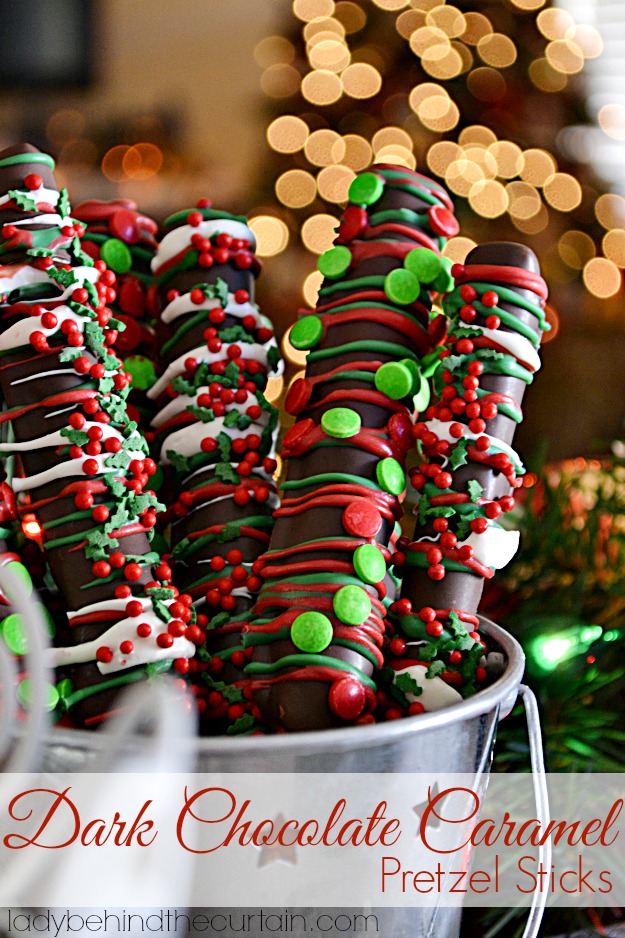 Need a last minute treat for your dessert table of kid's Christmas table?  How about making these easy dark chocolate caramel pretzel sticks.
These dark chocolate caramel pretzel sticks not only add color but also height to your table.  Did I mention they are delicious?
The kids love them and so do the adults.  It's a win win situation.  Have pretzel stick goodie bags so you can load up your guests as they leave.  If you're like me, as much as you love these chewy delights you want them out of your house so you don't eat them.  🙂
Visit my How to Decorate Pretzels page for directions.