Build a Snowman Kit: Keep the kids busy Christmas Day with this easy to make snowman kit. Perfect for a kids Christmas Table placed at each kids place setting or for handing out as a Kids Christmas party favor. Great for kids of all ages! Planning a Snowman Themed Christmas Party? Scroll down for Snowman Themed Kids Table supplies designed by me!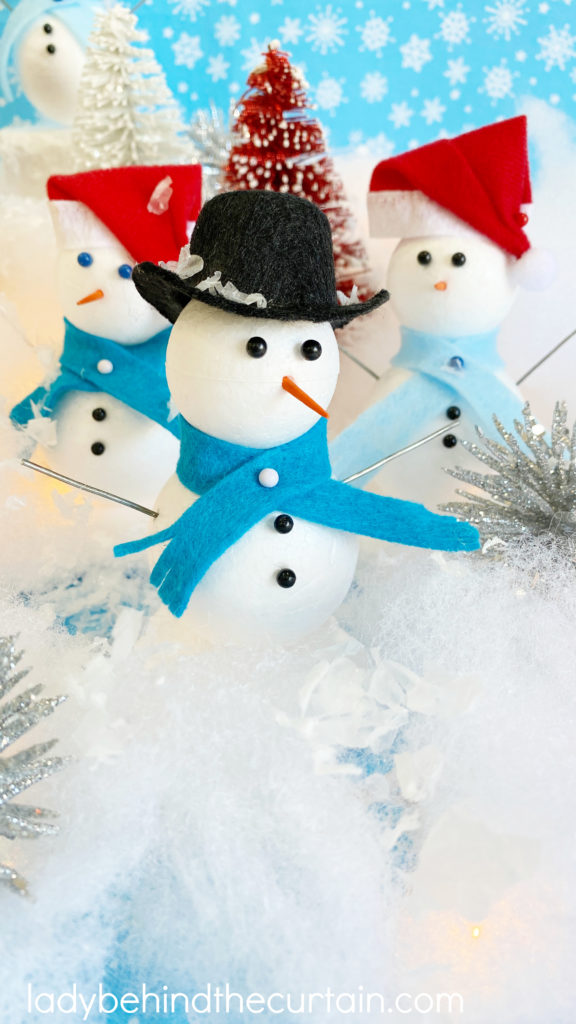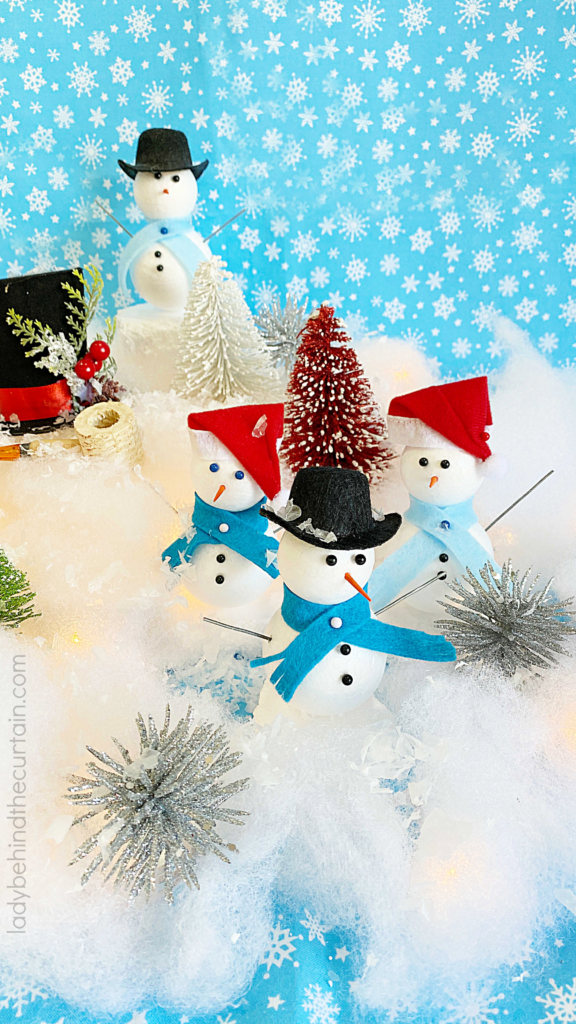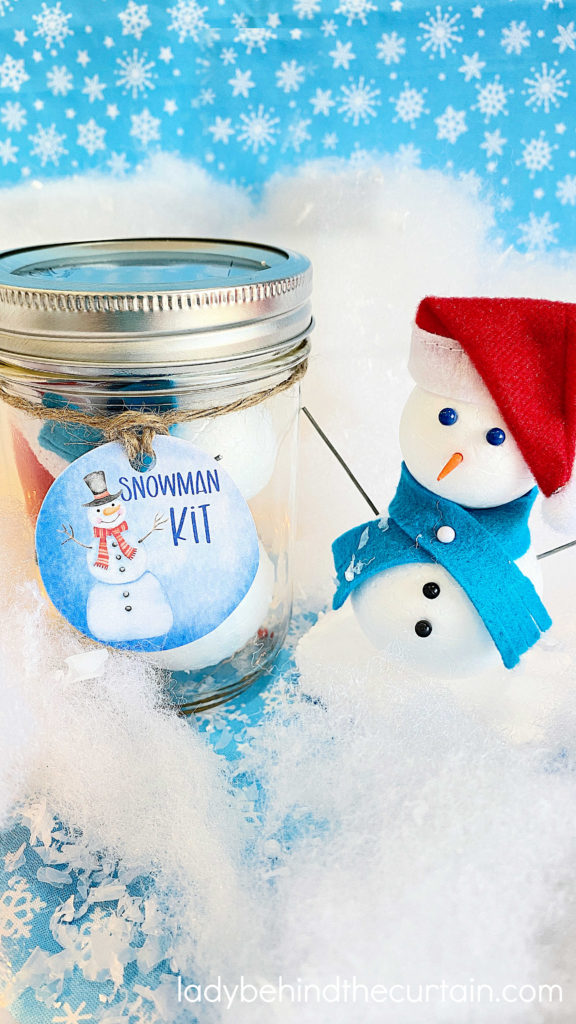 FREE Christmas or Winter Kid's Activity Sheets and Coloring Pages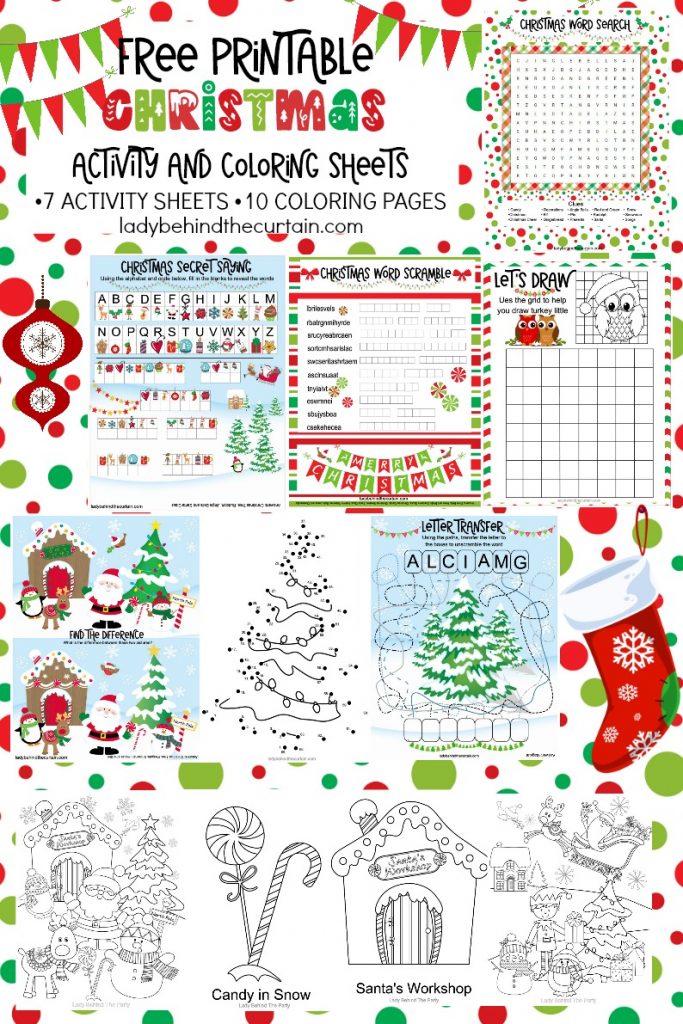 SOME OF THE FILES HAVE MORE GRAPHICS THEN OTHERS AND WILL TAKE A LITTLE LONGER TO LOAD—BE PATIENT—THEY WILL LOAD
Snowman Kit for Toddlers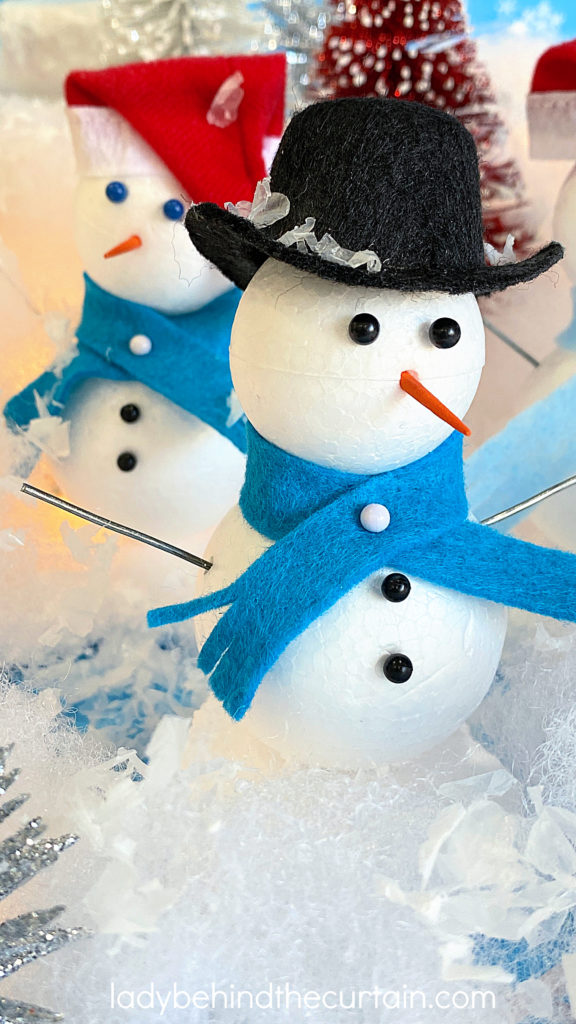 Two Kinds of Instruction Sheets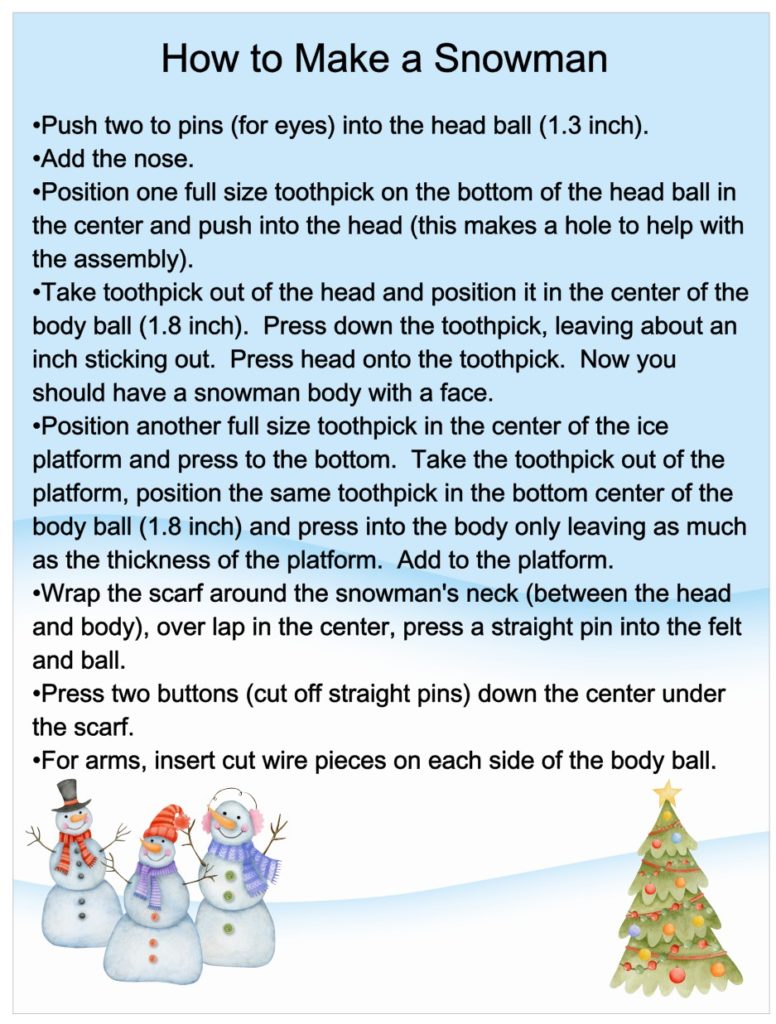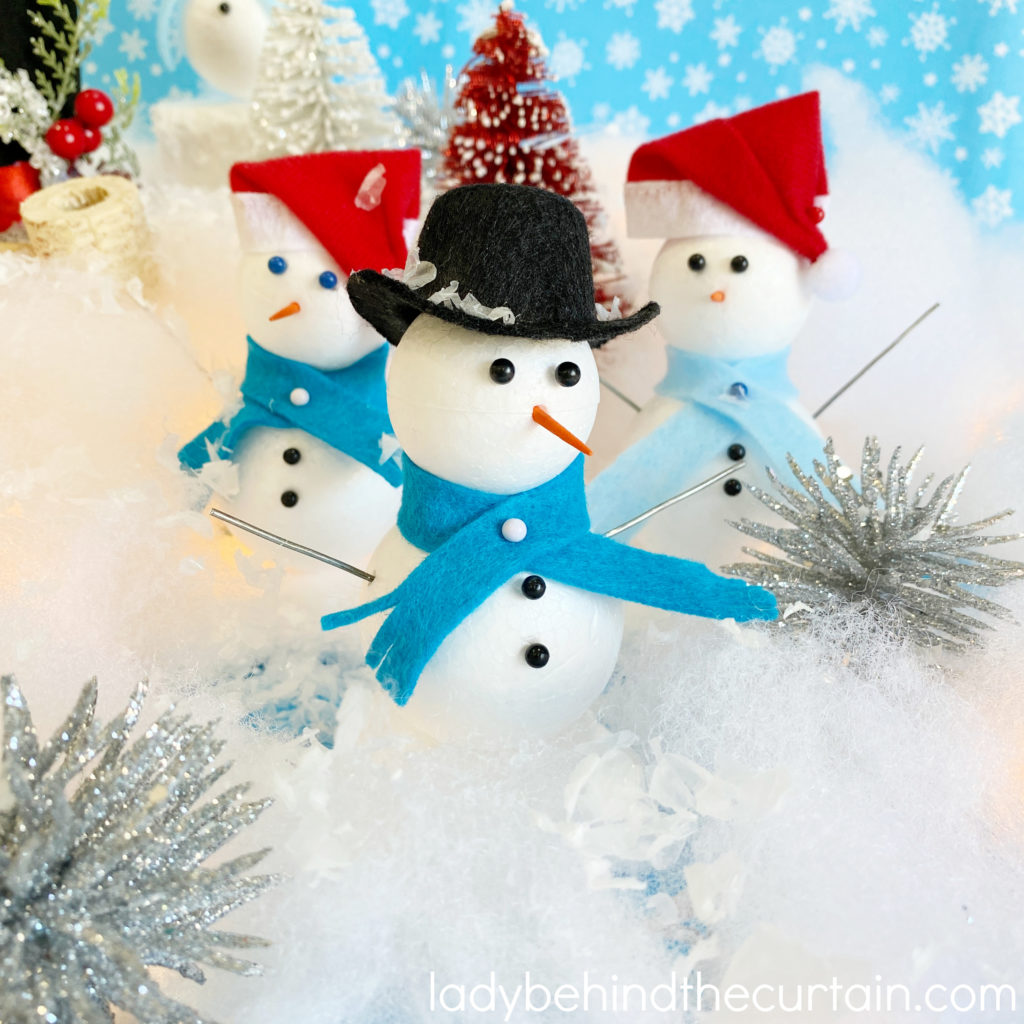 How to Build a Snowman Kit (regular)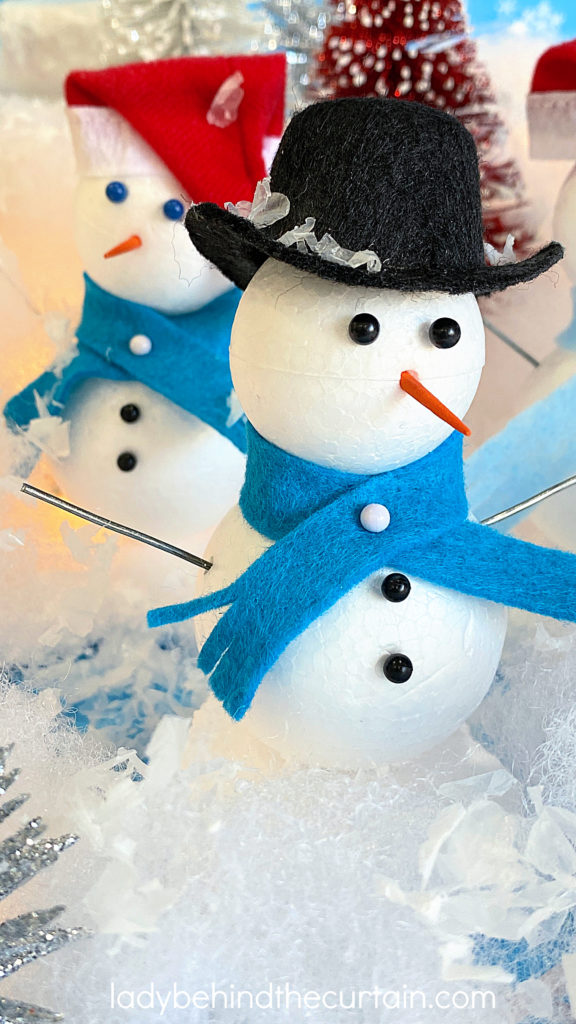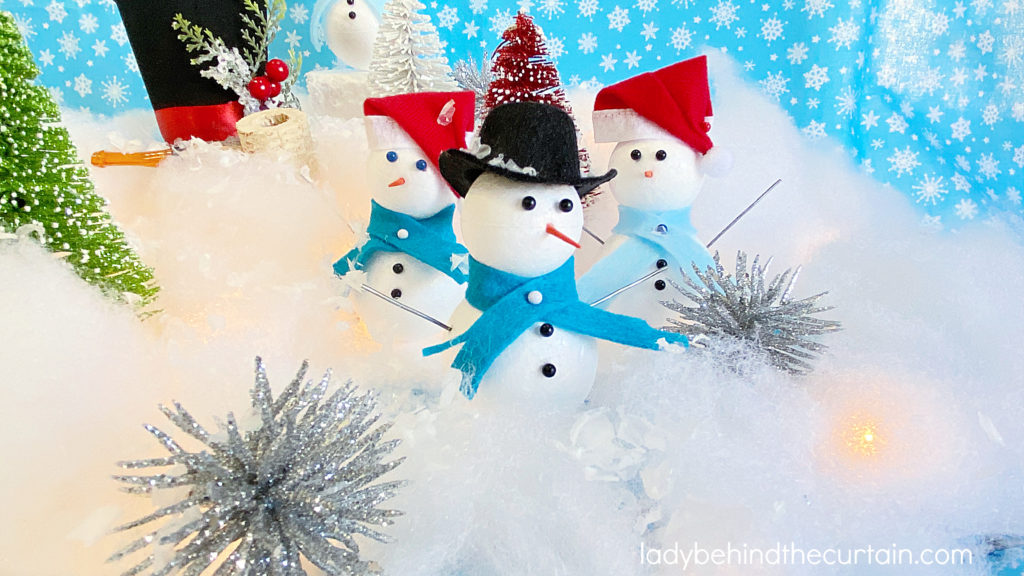 SUPPLIES (full printable how to below)

1 (1.8 INCH) smooth styrofoam ball (body)
2 (1.3 INCH) smooth styrofoam ball (head)
1 (3 inch) round piece smooth styrofoam ball (snow base)
4 black bead top straight pins (original size 2½ inches)
1 bead top straight pin (for scarf)
felt square (scarf)
3 wooden toothpicks
1 (18 gauge) stem wire
orange paint (nose)
string (I like jute string)
pint size jar with lid
Optional hat

DIRECTIONS

Push two to pins (for eyes) into the head ball (1.3 inch).
Add the nose.
Position one full size toothpick on the bottom of the head ball in the center and push into the head (this makes a hole to help with the assembly).
Take toothpick out of the head and position it in the center of the body ball (1.8 inch). Press down the toothpick, leaving about an inch sticking out. Press head onto the toothpick. Now you should have a snowman body with a face.
Position another full size toothpick in the center of the ice platform and press to the bottom. Take the toothpick out of the platform, position the same toothpick in the bottom center of the body ball (1.8 inch) and press into the body only leaving as much as the thickness of the platform. Add to the platform.
Wrap the scarf around the snowman's neck (between the head and body), over lap in the center, press a straight pin into the felt and ball.
Press two buttons (cut off straight pins) down the center under the scarf.
For arms, insert cut wire pieces on each side of the body ball.
Snowman Hat Options
Add a Tag to the Build a Snowman Kit
ADDITIONAL IDEA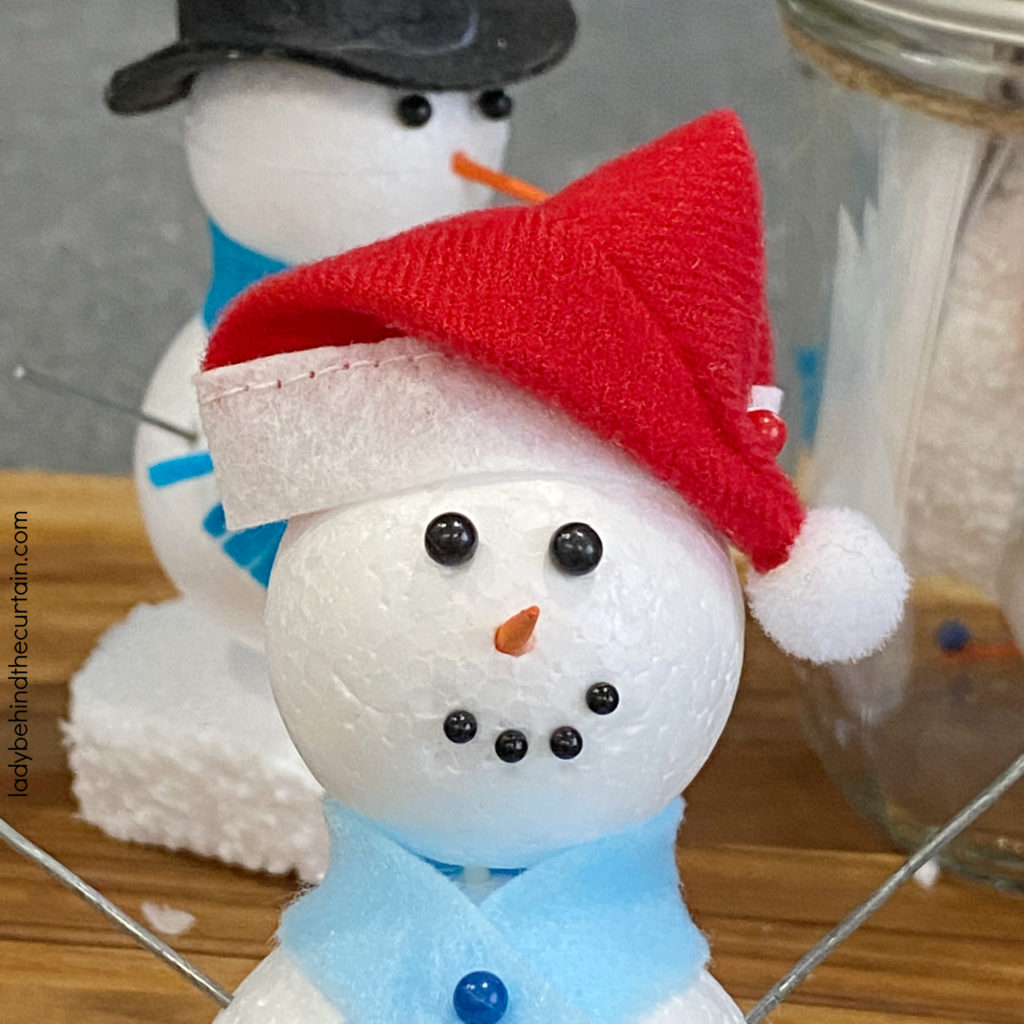 FROZEN PRINCESS BIRTHDAY PARTY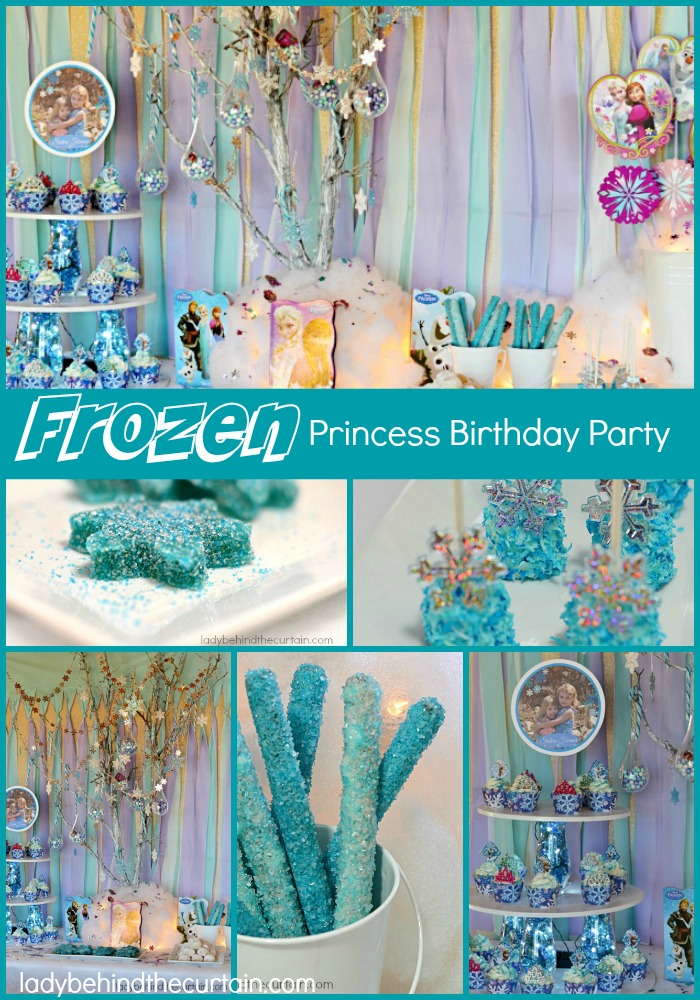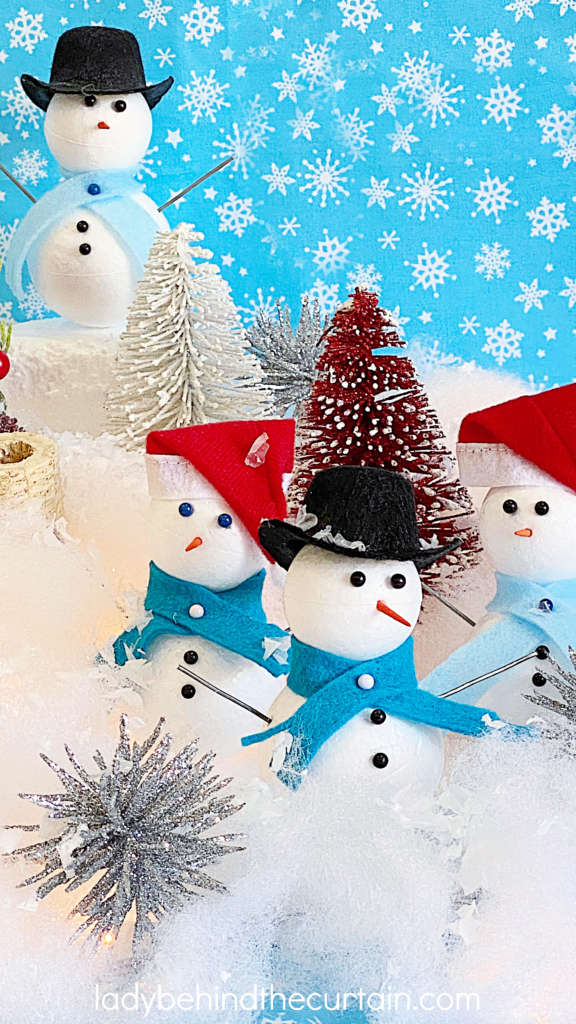 NEVER MISS A POST