Easy Chocolate Covered Marshmallow Snowman Hat Treats
Easy Chocolate Covered Marshmallow Snowman Hat Treats: These super cute semi homemade kids Christmas treats are made with all store bought products. So, whether you're planning a Christmas kids table, sending some to school or a Christmas Party these fun Hats off to you treats are perfect on a place setting, as a party favor or on a dessert table.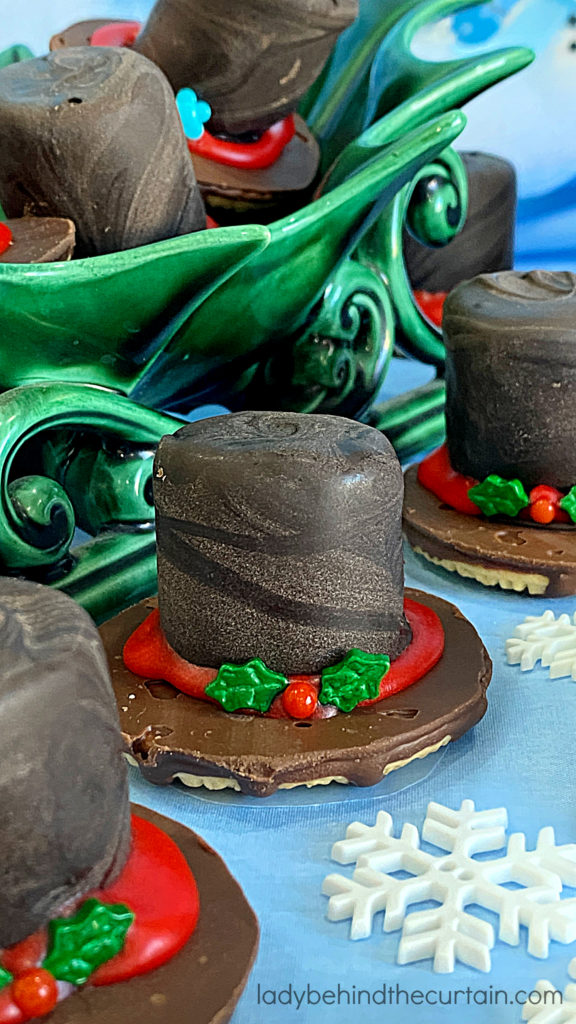 Hats Off to You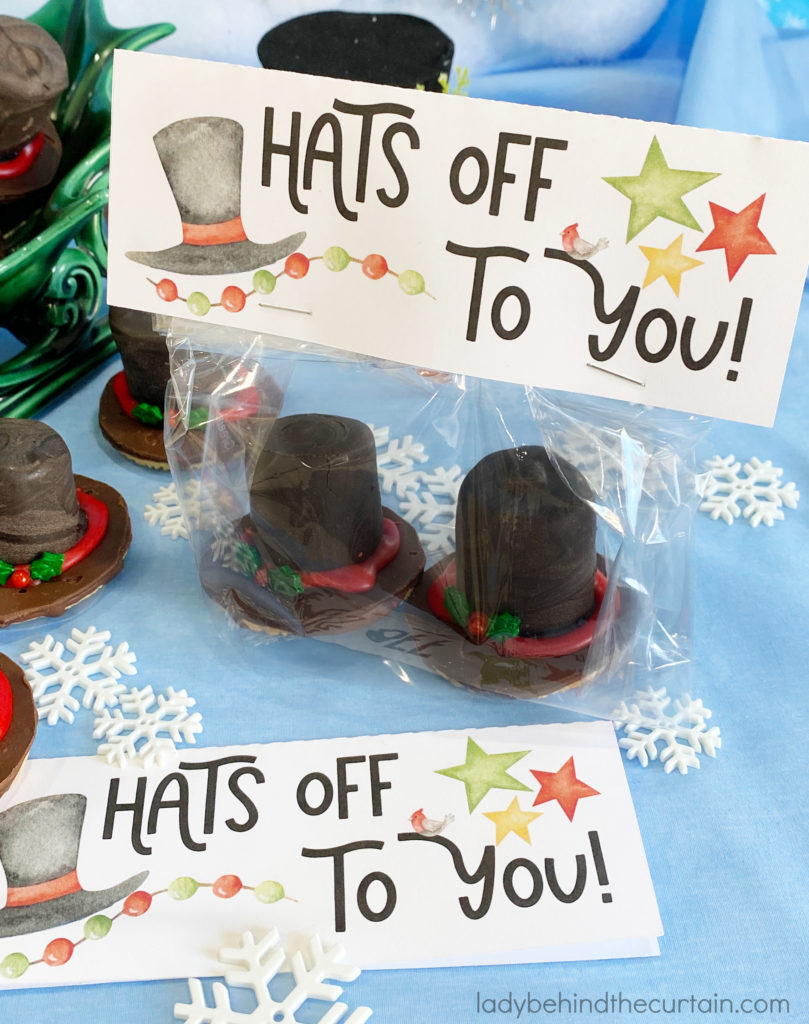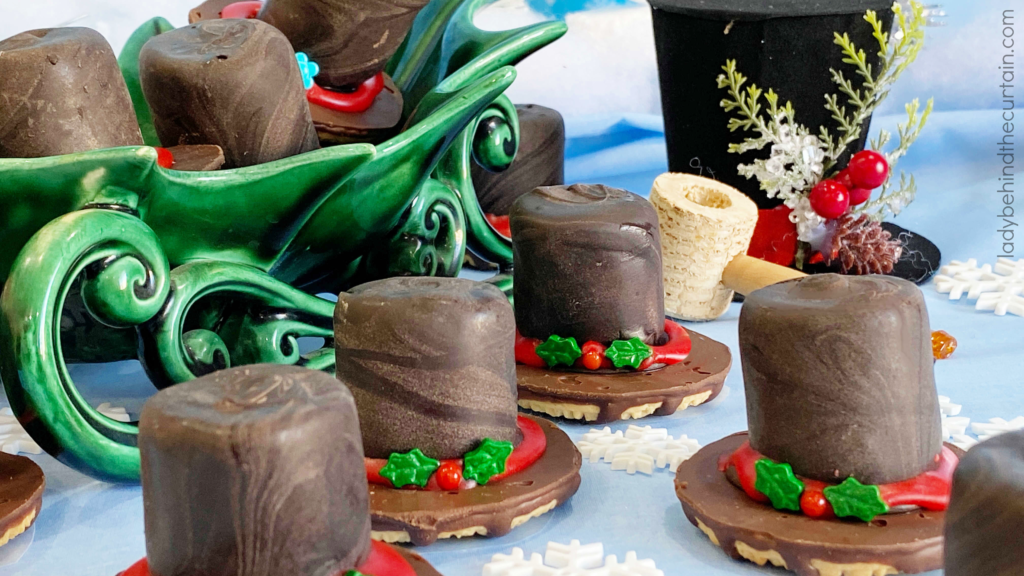 How to Make Snowman Hat Treats
INGREDIENTS (full printable recipe below)

Keebler Fudge Stipes Cookies
regular size marshmallows
chocolate candy coating (candiquick with microwaveable tray)
red cookie icing (mine was from Walmart)
sprinkles (holly was found at Walmart)

DIRECTIONS

Follow the melting directions listed on the package.
Skewer the top of a regular size marshmallows, roll in the melted chocolate, spoon over the top and place on cookie sheet lined with wax paper.
Coat all the marshmallows, allow the chocolate to harden by leaving it on the counter or if you want to speed up the process, put in the refrigerator.
Once the chocolate has hardened it's time to stick the marshmallow to the cookie.
If the chocolate has hardened, you may need to give the chocolate a quick zap in the microwave.
Place the cookies on a cookie sheet lined with wax paper STRIPPED SIDE DOWN.
Spoon a small ring of melted chocolate around the hole cut out of the cookie.
Place the coated marshmallow on the melted chocolate.
Set aside to harden.
Pipe a small ring of red icing around the base of the marshmallow to form a "ribbon", while the icing is still wet add the sprinkles (holly and berry or flower).
The Perfect Stocking Stuffer
PLANNING A SNOWMAN THEMED PARTY?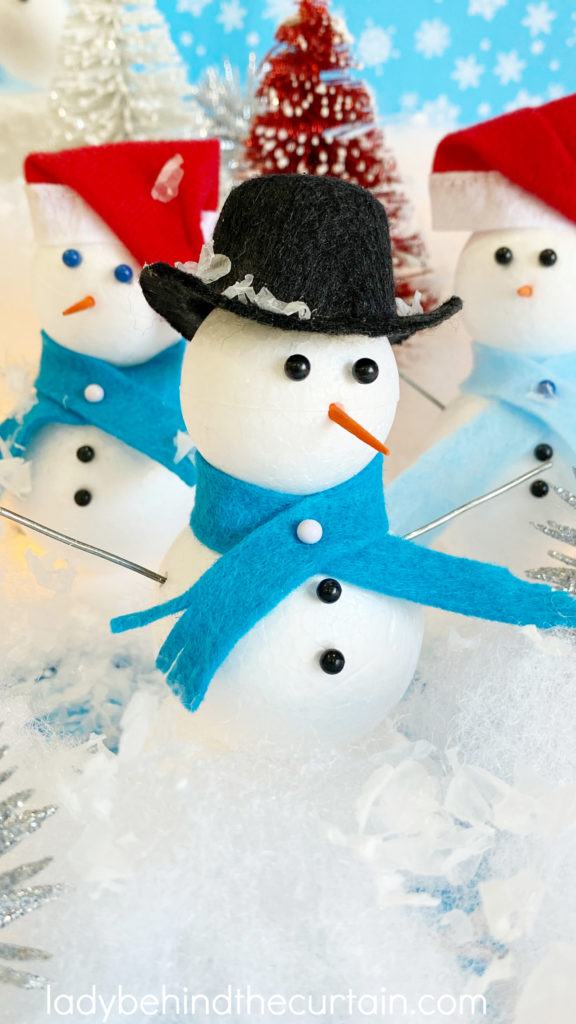 My Favorite Tool for Decorating Marshmallows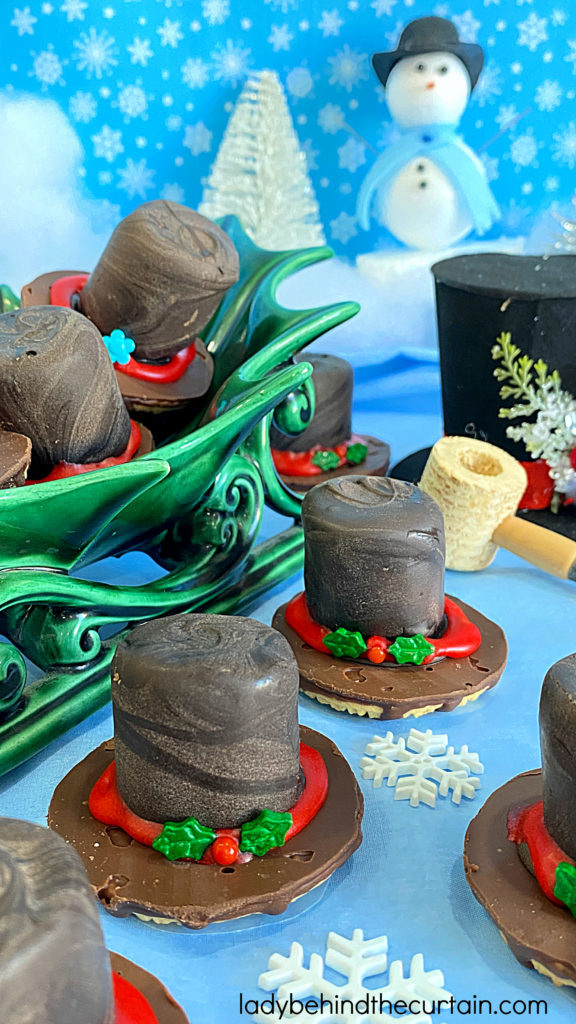 PUDDLE OF CHOCOLATE EASY FIX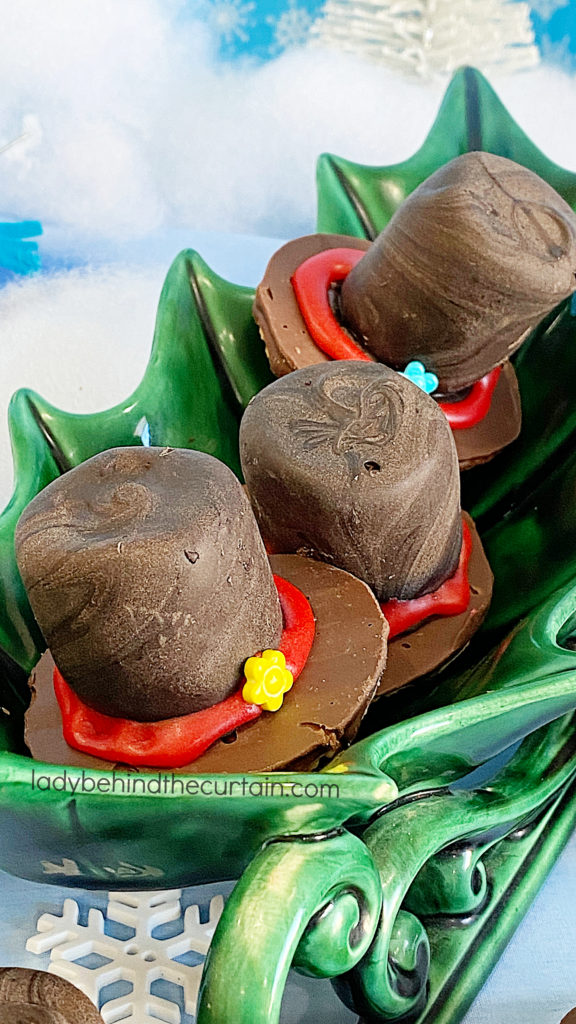 FREE CHRISTMAS OR WINTER KID'S AVTIVITY SHEETS AND COLORING PAGES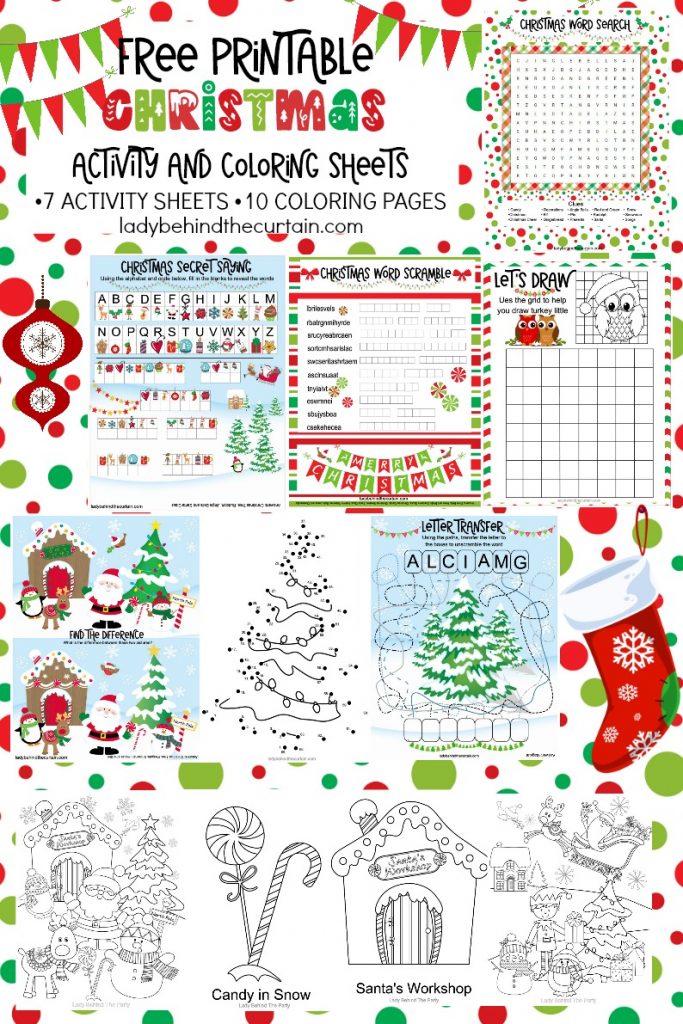 SOME OF THE FILES HAVE MORE GRAPHICS THEN OTHERS AND WILL TAKE A LITTLE LONGER TO LOAD—BE PATIENT—THEY WILL LOAD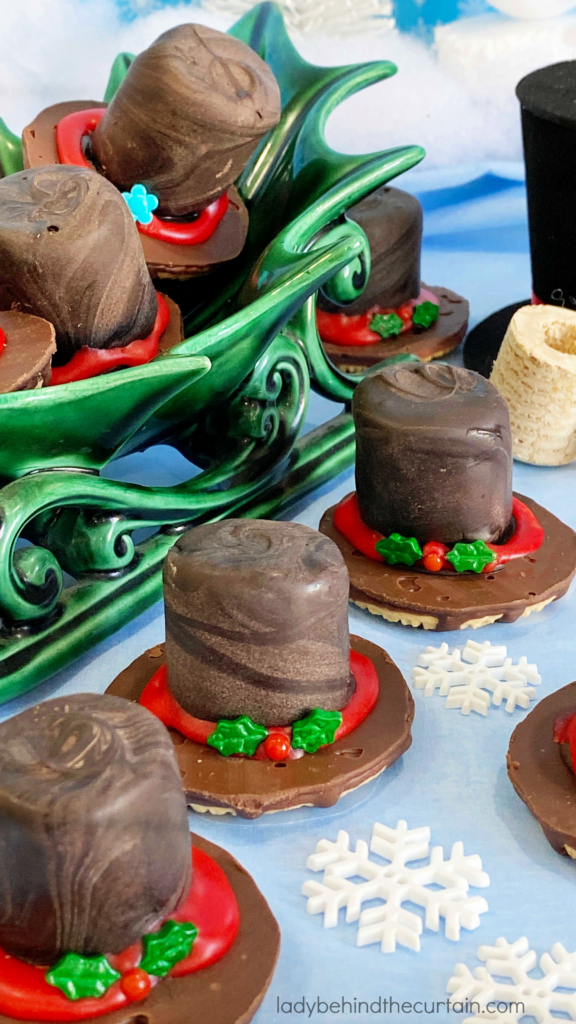 NEVER MISS A POST