Frozen Princess Birthday Party
This Frozen Princess Birthday Party is full of fun and easy ideas.  Perfect for my 3 and 5 year old Granddaughters!  THE FROZEN MANIA CONTINUES!  This is such a fun little girls party.  Of course it is!  It has a dessert table!  HA!  😆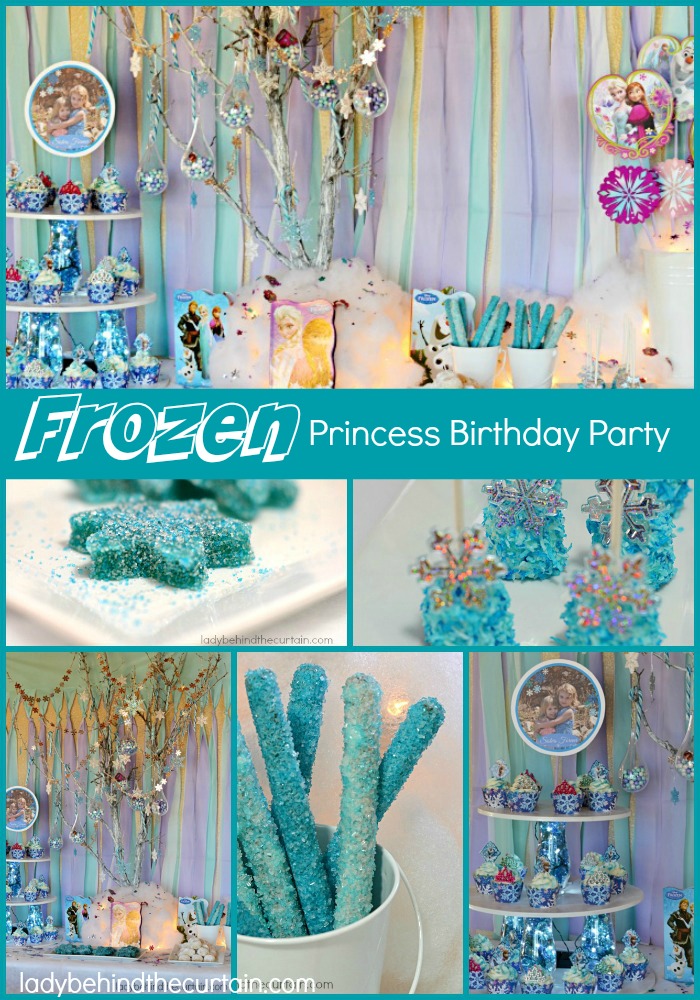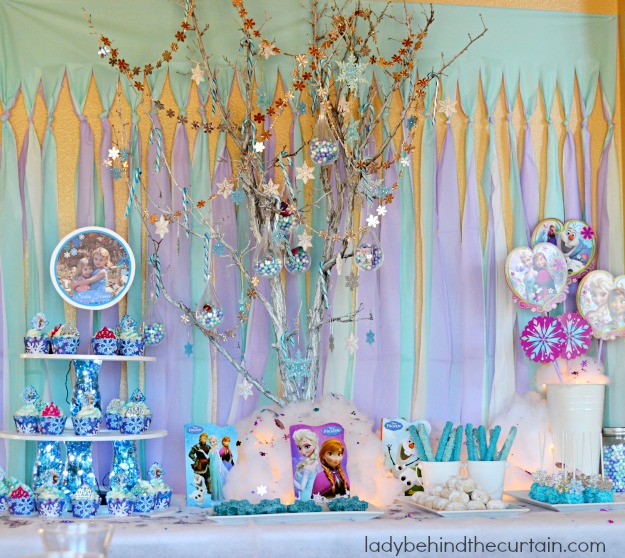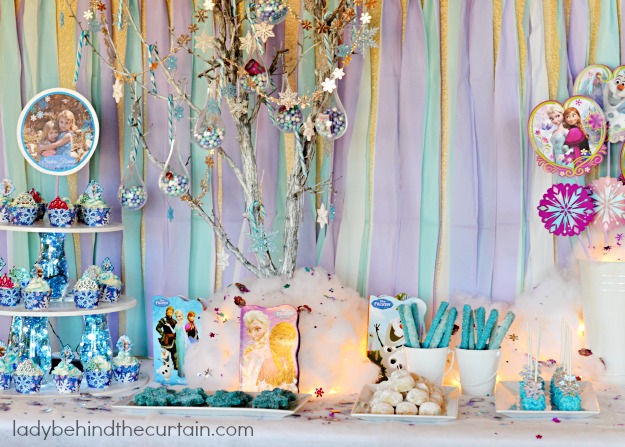 Working our way from the back to the front.
BACKDROP (I found the idea on Pinterest from Rain on a Tin Roof)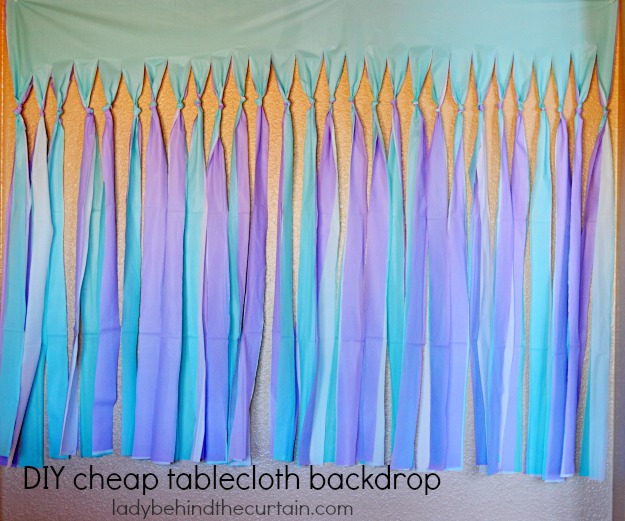 I made the backdrop from using 3 different colored plastic table clothes from the party store.  I connected all three layers with clear push pins.
PURPLE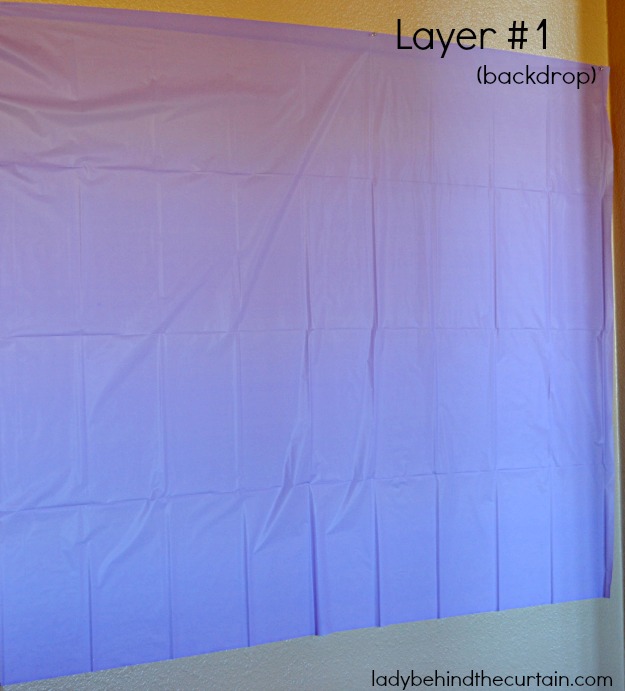 WHITE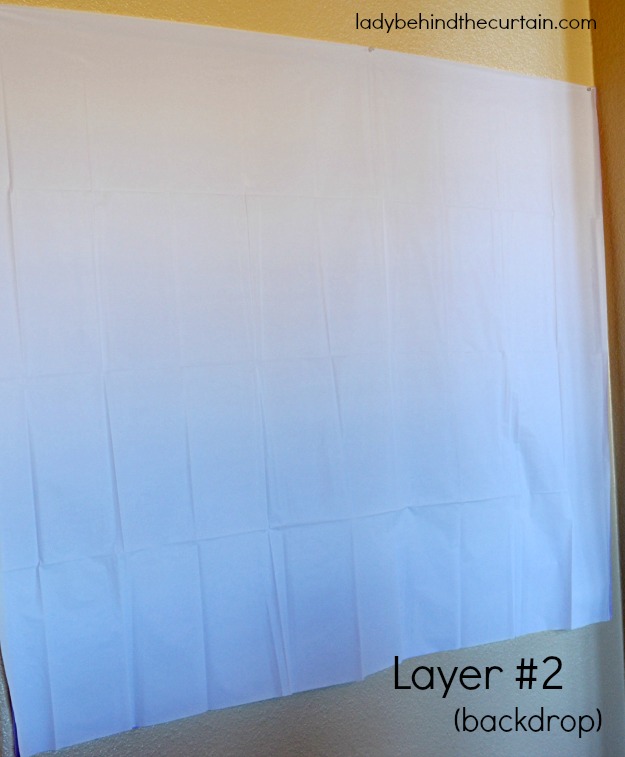 BLUE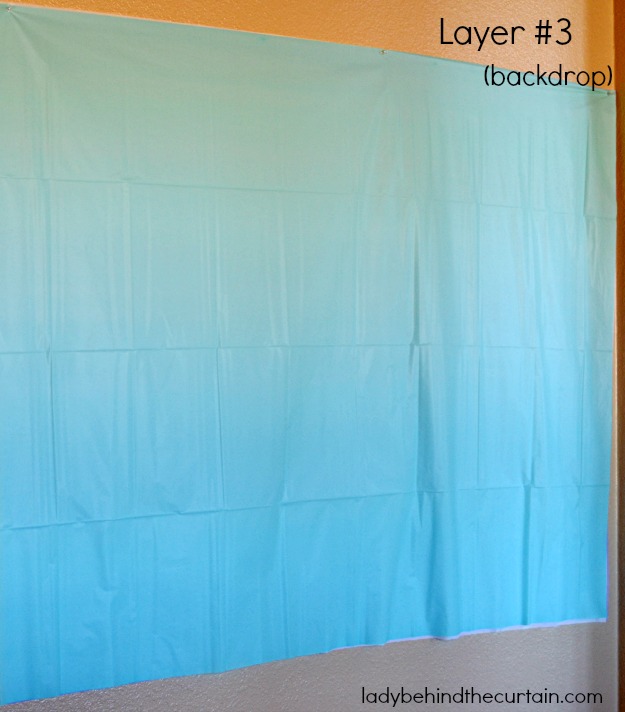 Cut into strips and tie in a knot a few inches from the top.
Trim the bottom and sides if needed.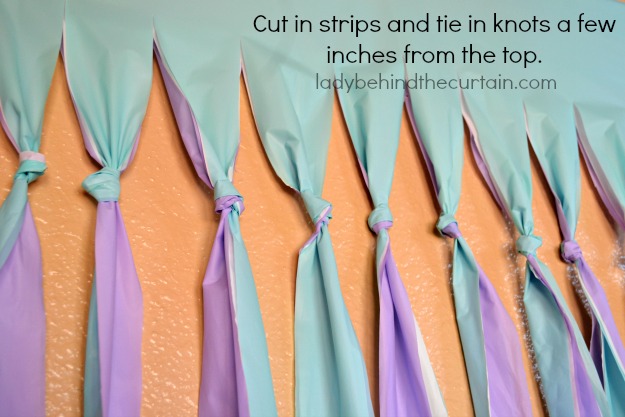 TABLE COVERING
I used quilters batting to cover the table.  It gave an effect of snow but stays level for easy placement of food.  Fiberfill was also added for height in the back along with white lights.  Sprinkles set the scene.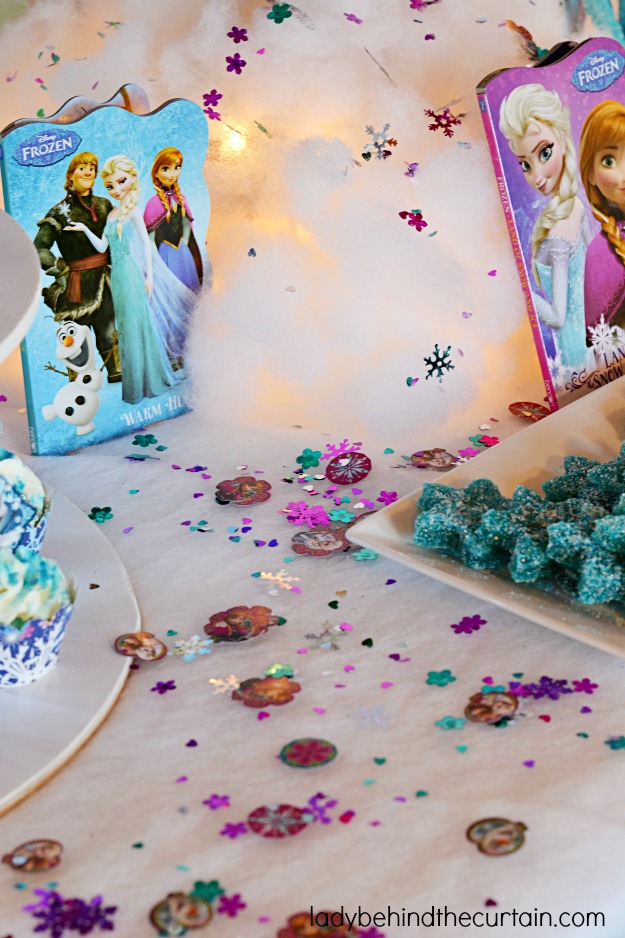 CENTERPIECE
What is a winter wonderland without a frozen tree?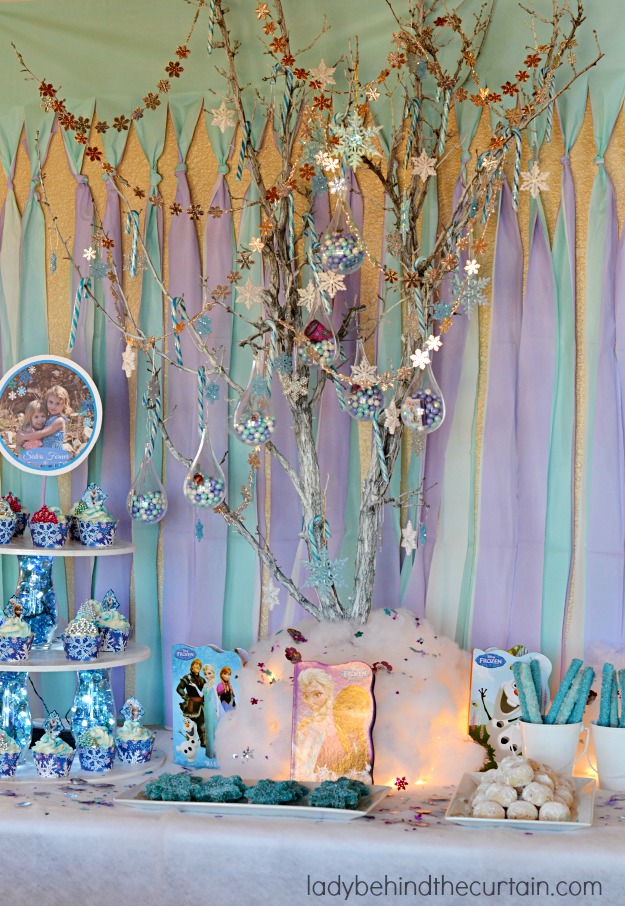 Unfortunately our plum tree died so i didn't have to go far to find a tree branch.  For stability I took a piece of wood and skewed through the bottom of a clay pot where the drain hole is.  This allowed me to use a smaller pot then if I would of buried it with rocks to hold in place.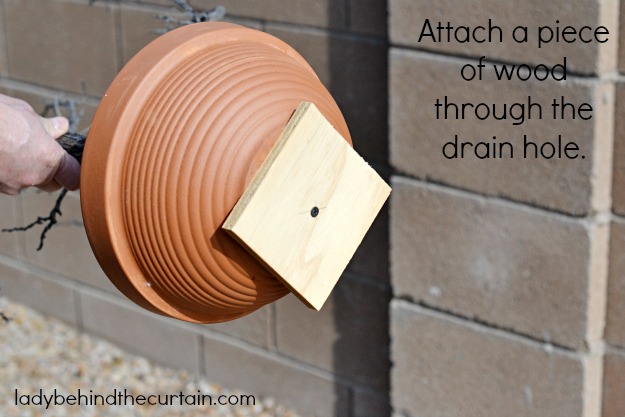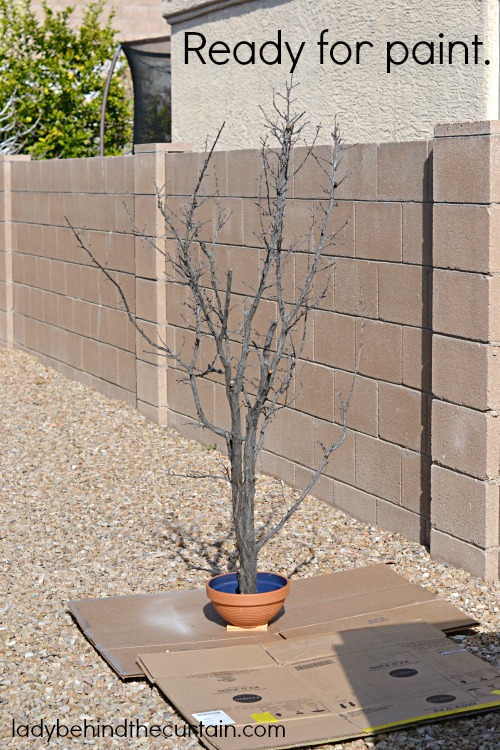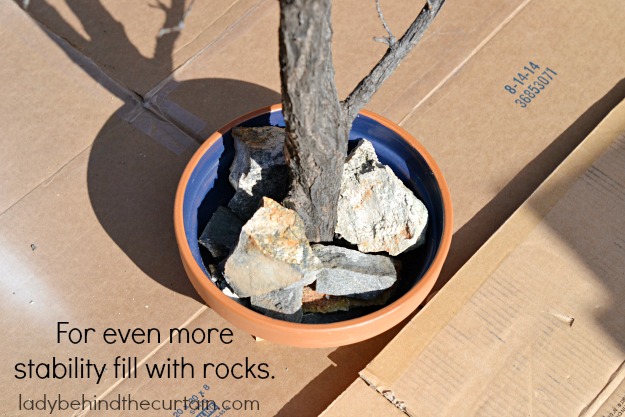 Once the bottom was secured I lightly spray painted the tree white.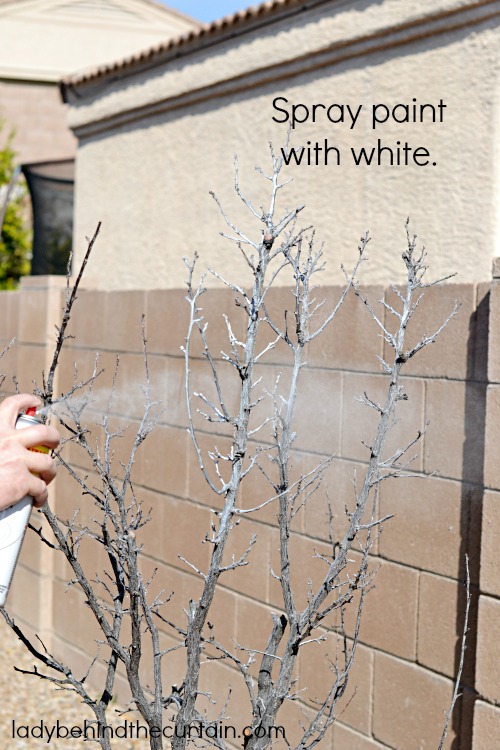 Now it was ready to sit proudly in the center of my winter wonderland table adorned with assorted snowflakes.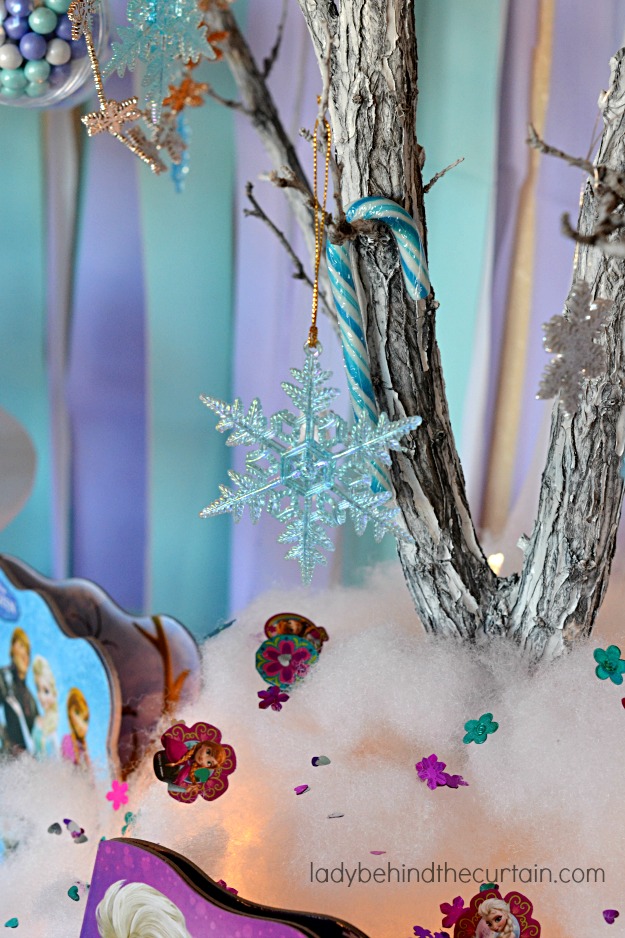 PARTY FAVOR
I filled Teardrop Clear Ornaments with coordinating colors of sixlets ,small Frozen Theme party toys and hung them on the tree.  SUPER CUTE!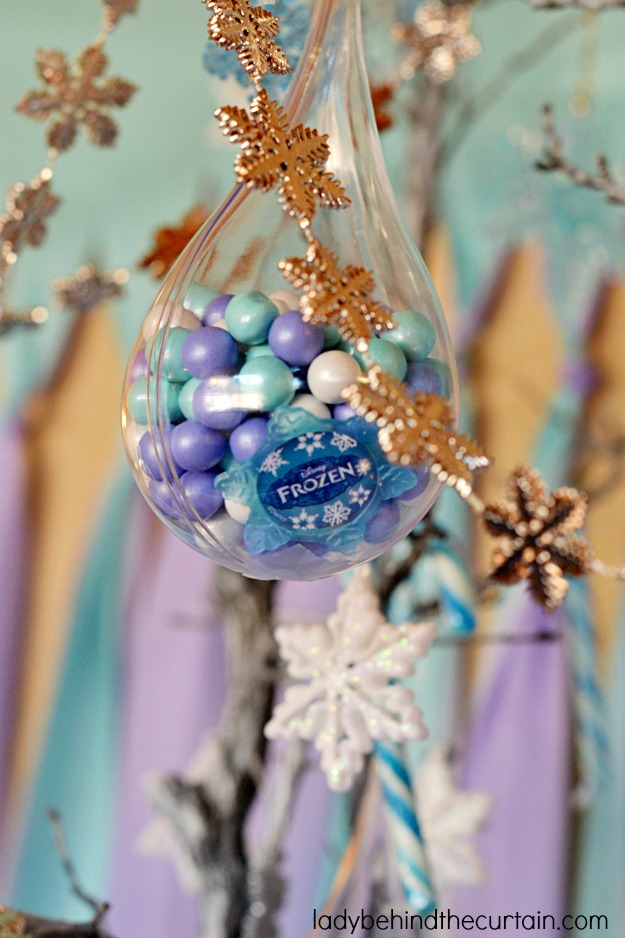 DIY CUPCAKE STAND
SUPPLIES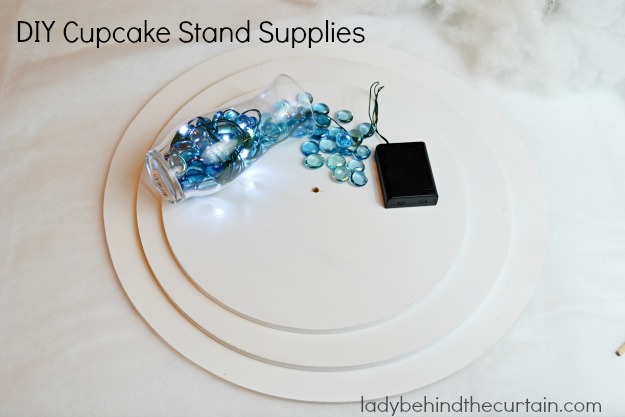 Cut three circles from wood measuring 18-inches, 15-inches, 12-inches and paint them white.  Use small vases (I found mine at the Dollar Tree) to elevate the circles (3 on the bottom and 1 in the center on top.  I filled my vases with coordinating colored glass beads (from the Dollar Tree) and battery operated white lights.
The top circle has a hole in the center large enough for a dowel to fit through and into the vase under it.  I attached a cute picture of my girls.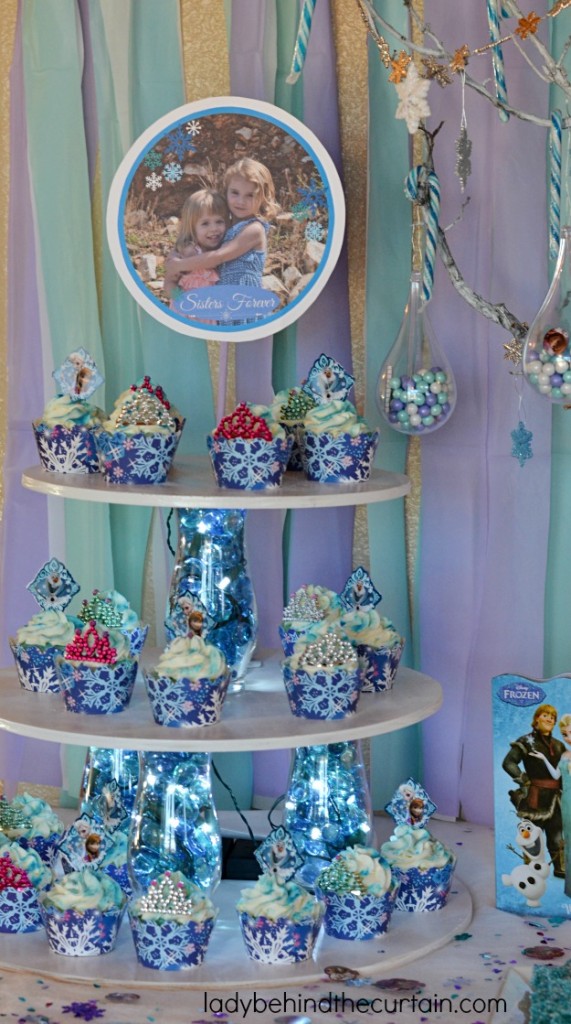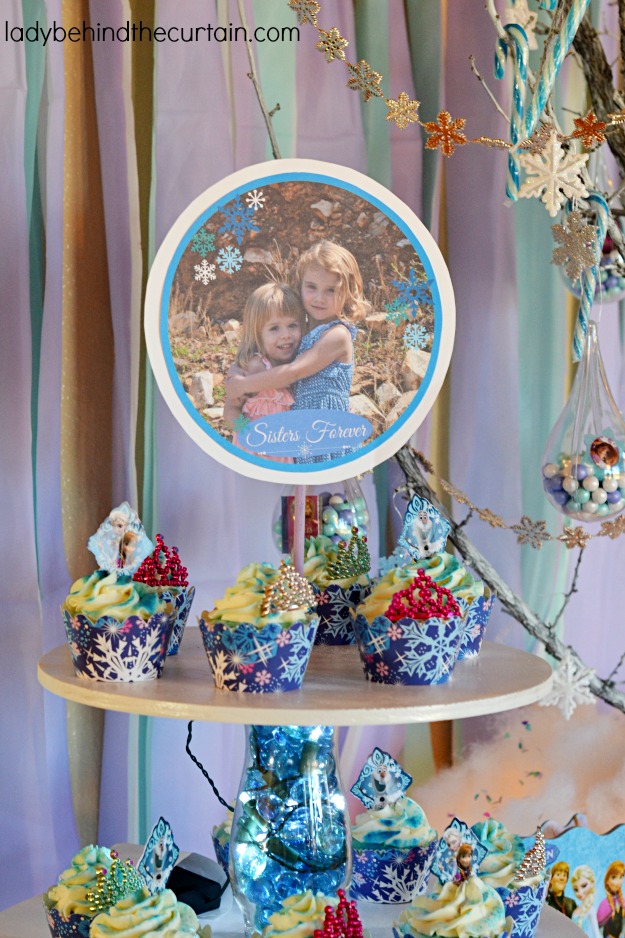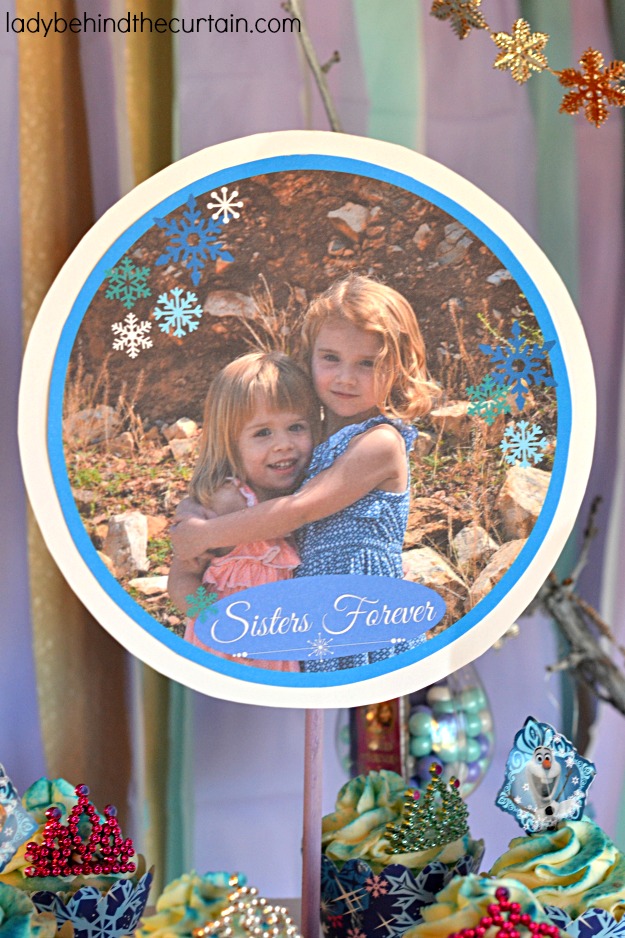 OTHER ACCENTS
The cardstock cut outs on dowels were originally party  decorations that hung from the ceiling.  I cut off the twirly section, attached them to dowels and stuck them in a metal vase (filled with rice for stability).  Frozen books found in the dollar section at Target.
THE DESSERTS