Homemade Sweet Pistachio Dip
Homemade Sweet Pistachio Dip: This amazing dip is made with pistachio paste. The only way to get a true pistachio flavor is by using homemade pistachio paste. Perfect as an appetizer or sweet treat. Treat the pistachio paste just like peanut butter….ground up nuts. Making homemade pistachio paste does take a little effort but the flavor rewards are incredible and well worth it.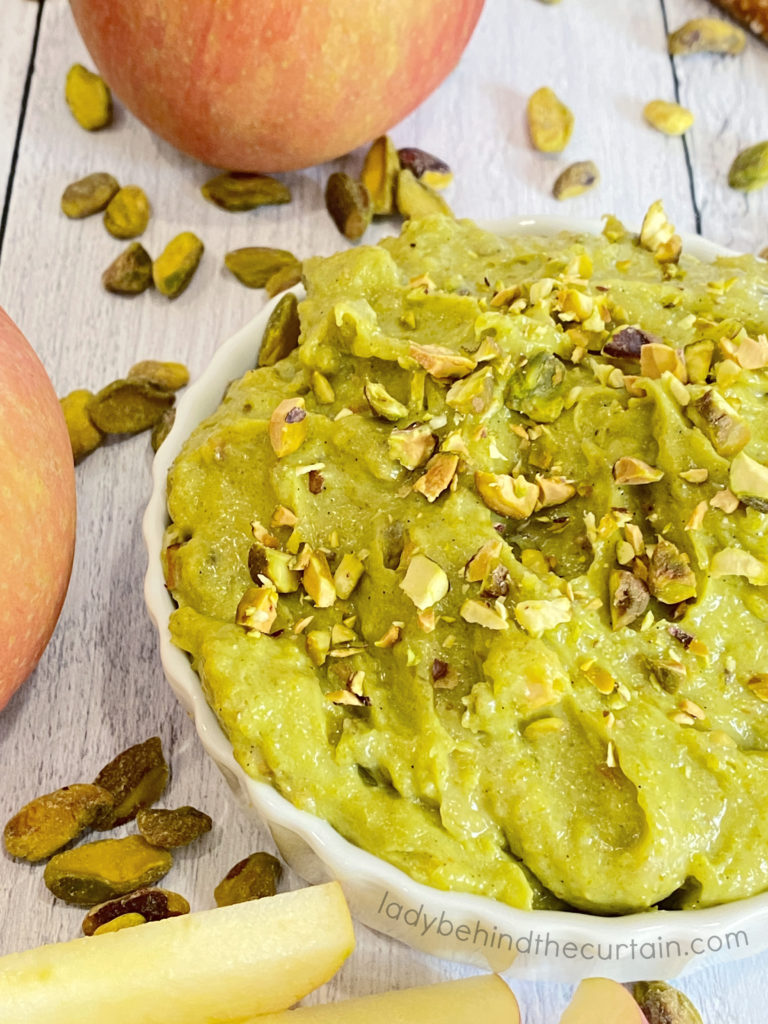 What to Serve with Sweet Pistachio Dip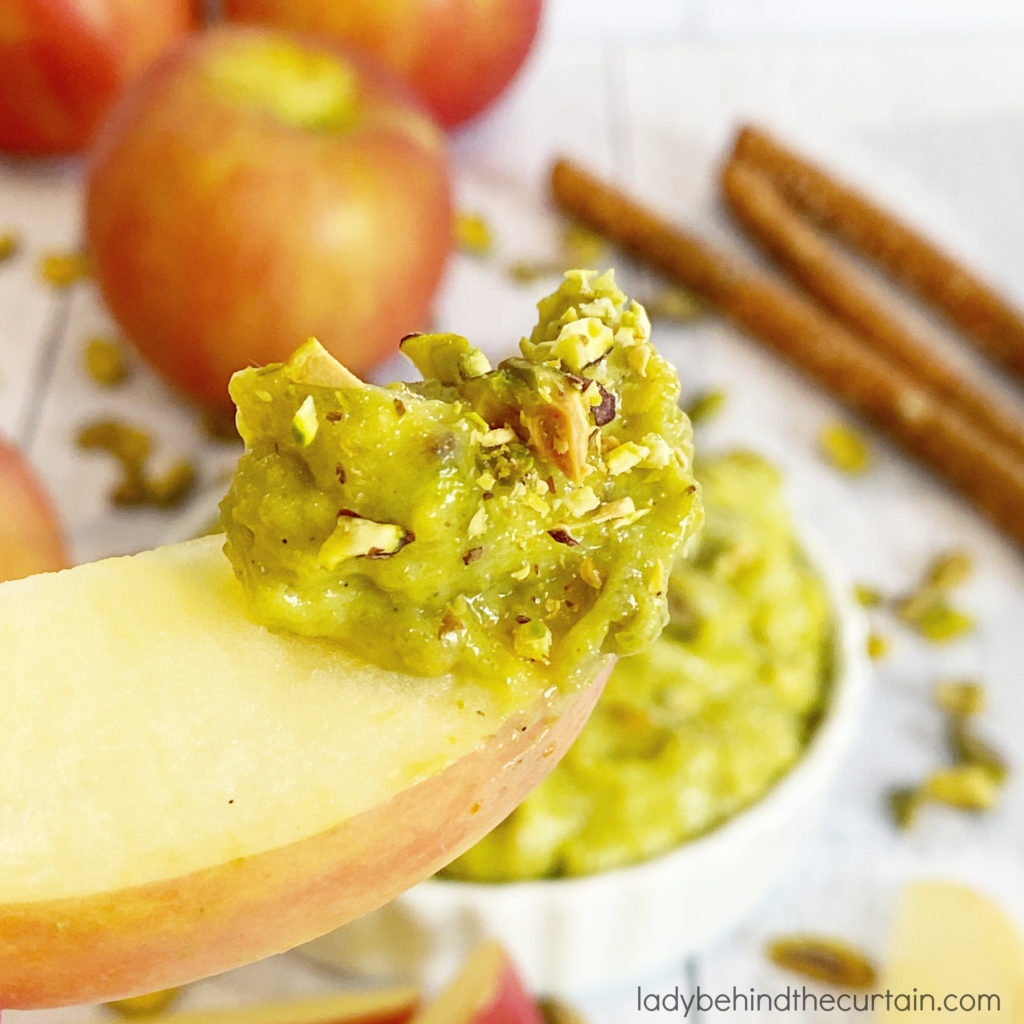 PRETZEL STICKS
BREAD STICKS
GRAHAM CRACKERS
CHOCOLATE GRAHAM CRACKERS
SHORTBREAD COOKIES
APPLE SLICES
How to Make Pistachio Paste
Bring water to a boil
Take off the burner and add pistachios.
Let the nuts sit in the hot water no longer then 1-2 minuets.
Drain and pour in batches onto a clean kitchen towel.
Rub it gently to peel off the brown skin.
CLICK HERE FOR THE FULL RECIPE→HOMEMADE PISTACHIO PASTE
How to Make Homemade Sweet Pistachio Dip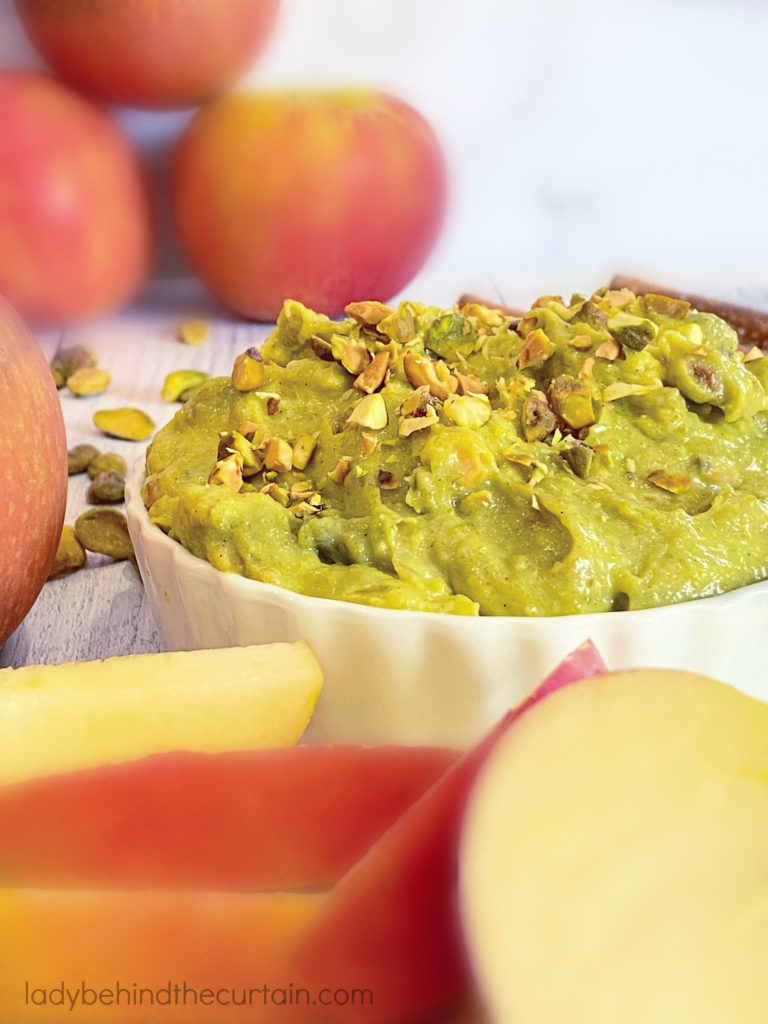 In a bowl, beat cream cheese, sugar and vanilla.
Fold in pistachio paste.
Serve with sliced apples.
Store in refrigerator until ready to serve.
FAVORITE PISTACHIO RECIPES
HOW LONG DOES HOMEMADE SWEET PISTACHIO DIP LAST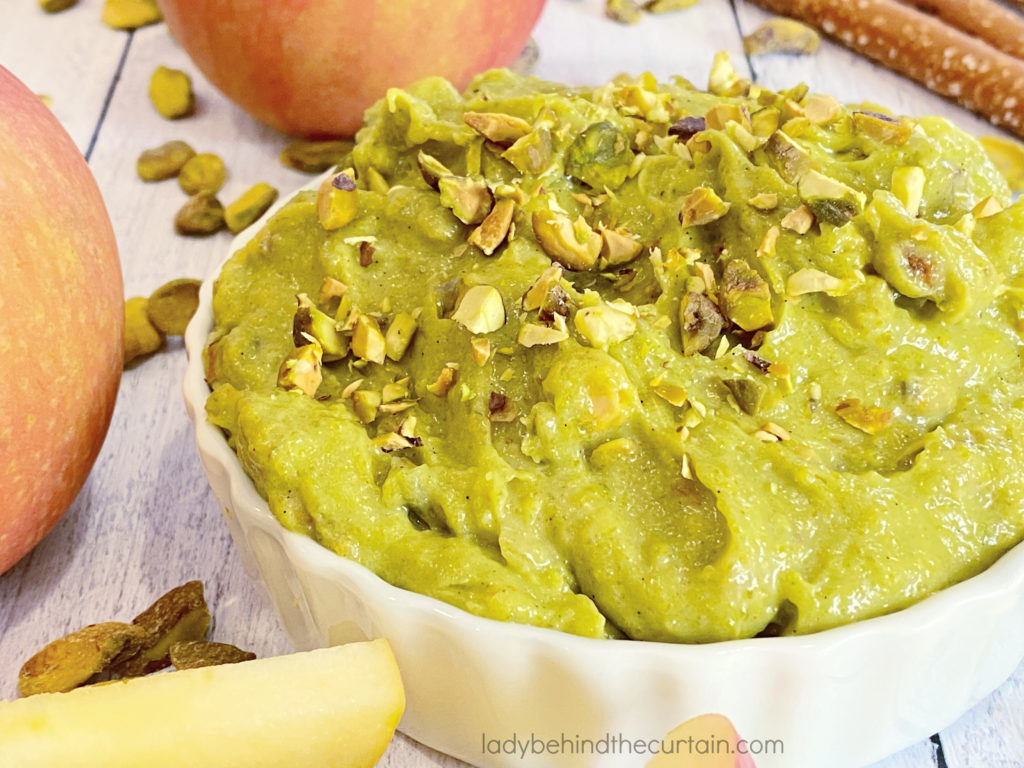 HOW TO FREEZE SWEET PISTACHIO DIP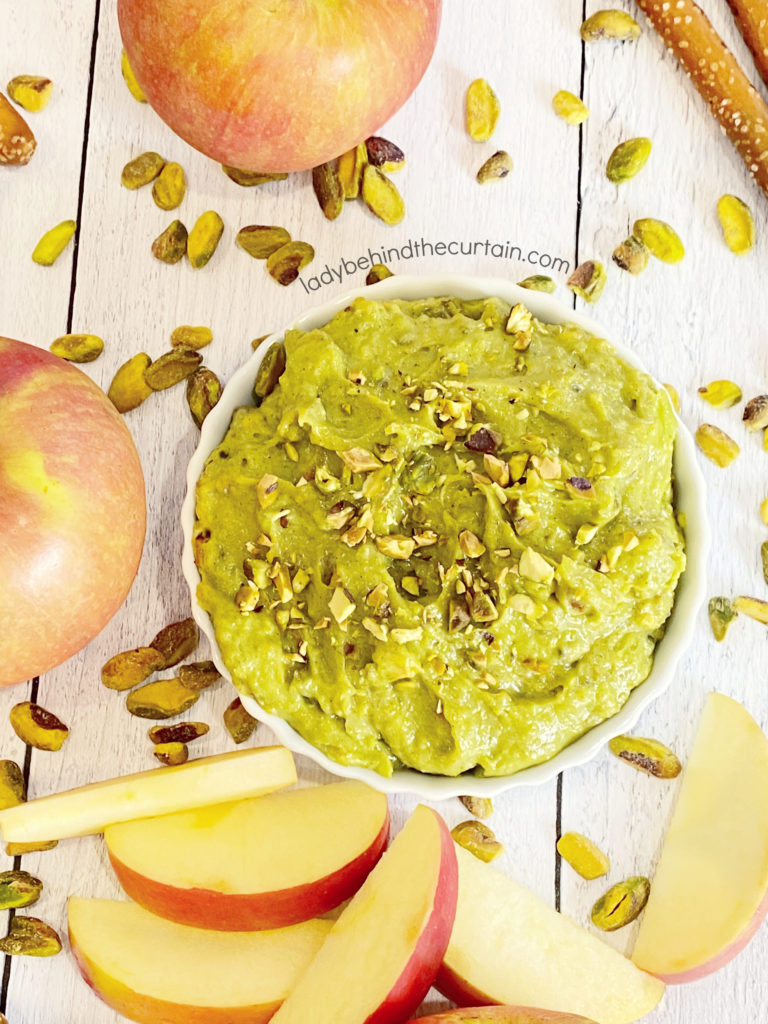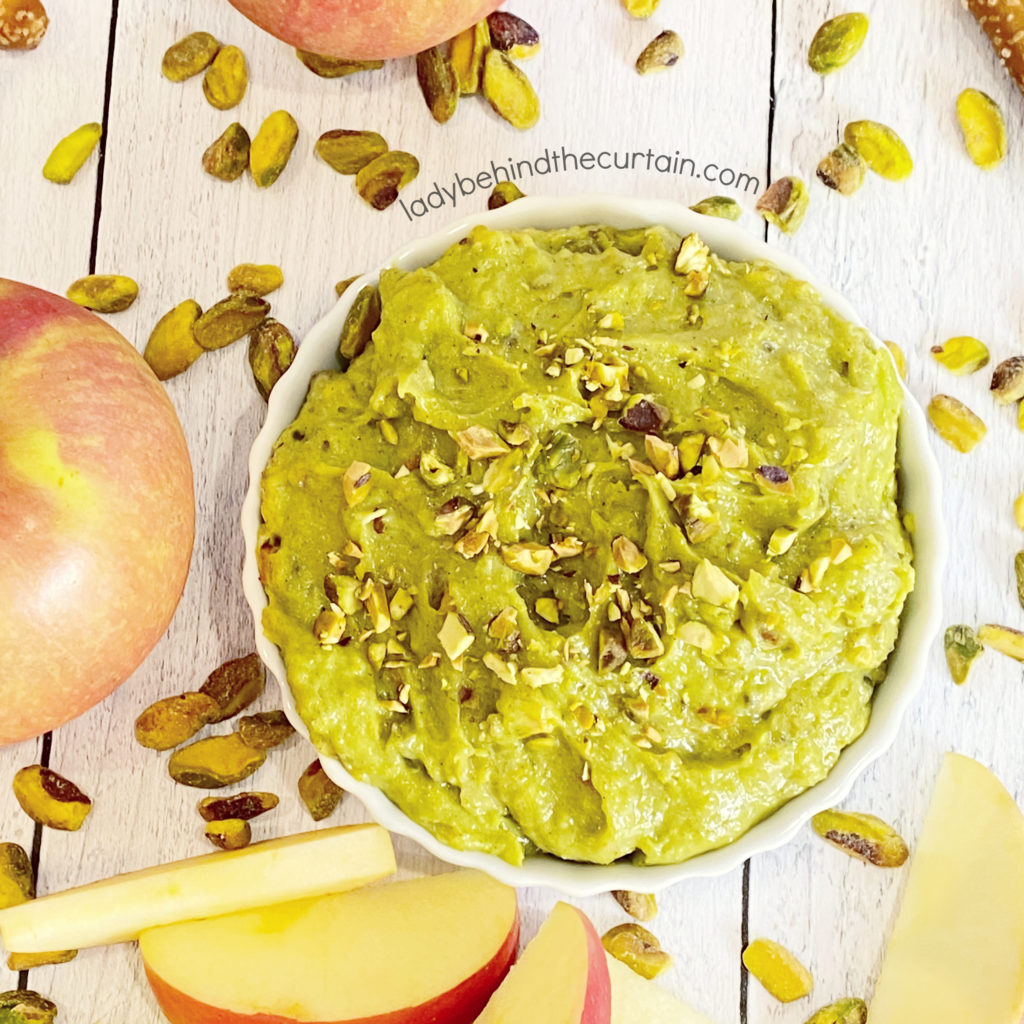 MORE SWEET DIP RECIPES
NEVER MISS A POST