Classic Sugar Cookie Dough Frosting
Classic Sugar Cookie Dough Frosting | Transform your favorite cookie dough into a delicious frosting! Perfect for cupcakes, cakes and cookies! Next time you need a simple good frosting recipe for birthday cupcakes. Click to this Classic Sugar Cookie Dough Frosting!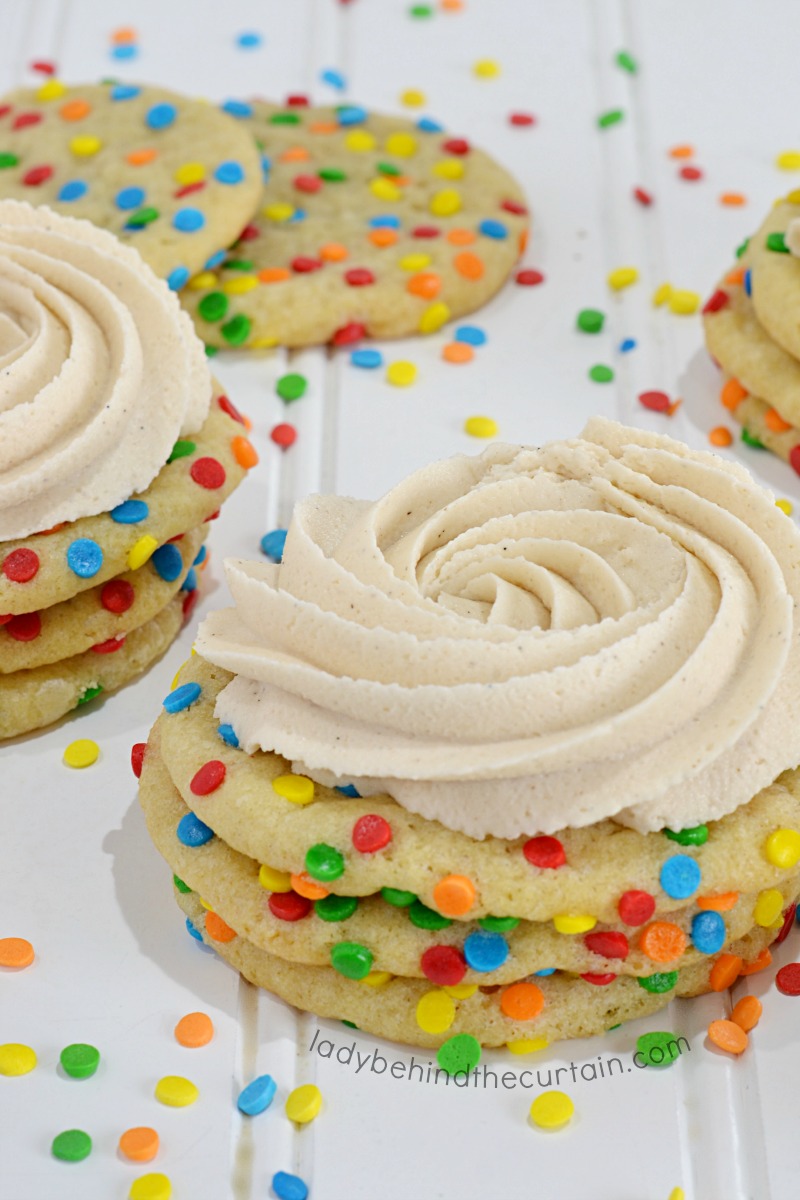 Did you know you can take your favorite cookie dough recipe and make frosting? You can! Scroll down to see how easy it is to transform your favorite cookie dough recipe into a food safe creamy frosting.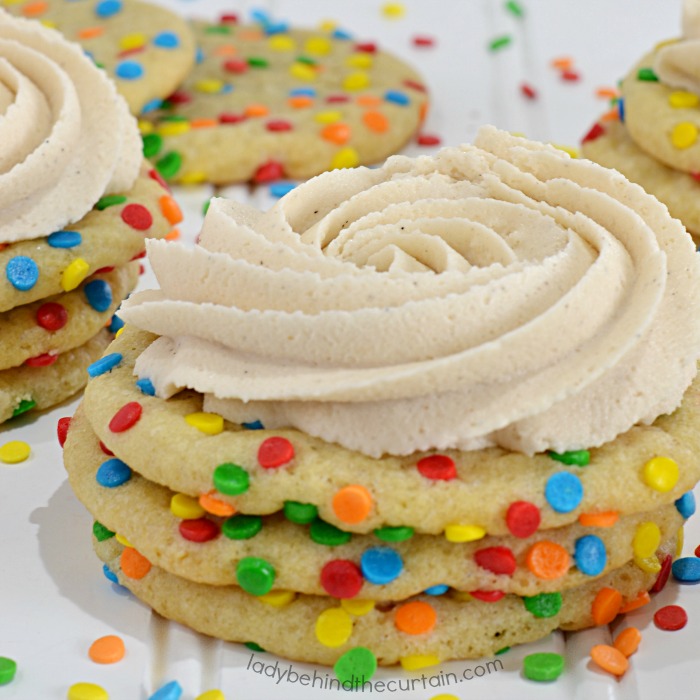 ---

Only add enough milk to the recipe until it becomes a cookie dough consistency. Roll dough into balls small enough to fit into a cupcake. Hollow out a baked cupcake and insert a cookie dough ball. Presto! A filled cupcakes with an edible cookie dough center!
---
TIPS FOR A LIGHT AND FLUFFY FROSTING
Good ingredients "real" butter not margarine
Room temperature ingredients
Be patient…you'll need to whip the frosting at least 3 to 5 minutes (sometimes I do this step twice). This will allow air to incorporate into the butter and create the lightness you want.
That's it! It's really not as hard as you might think


---

You can freeze frosting? Making homemade cupcakes and frosting just got a whole lot easier! To freeze your frosting: Spoon the frosting into a labeled zip top bag and freeze. When ready to use, place the bag on the counter to come to room temperature. Spoon into a large mixing bowl. Whip for 3 to 5 minutes. This is to incorporate air into the frosting for a light and fluffy texture. Okay, a little disclaimer on the whole freezing thing for this recipe. Cookie dough frosting is a little different then the typical frosting recipe. I froze this frosting and didn't like how dense it was. So here is the deal. This frosting is amazing if freshly made…BUT….if you choose to freeze it I would recommend using it as a filler. Meaning roll the frosting into 1-inch balls, hollow out the cupcakes and insert the frosting into the cupcake. Add a layer of "regular" frosting to the top of the cupcakes. Presto! Filled cookie dough cupcakes! OH….and the culprit? FLOUR! I feel like the extra mixing kind of made the frosting gummy.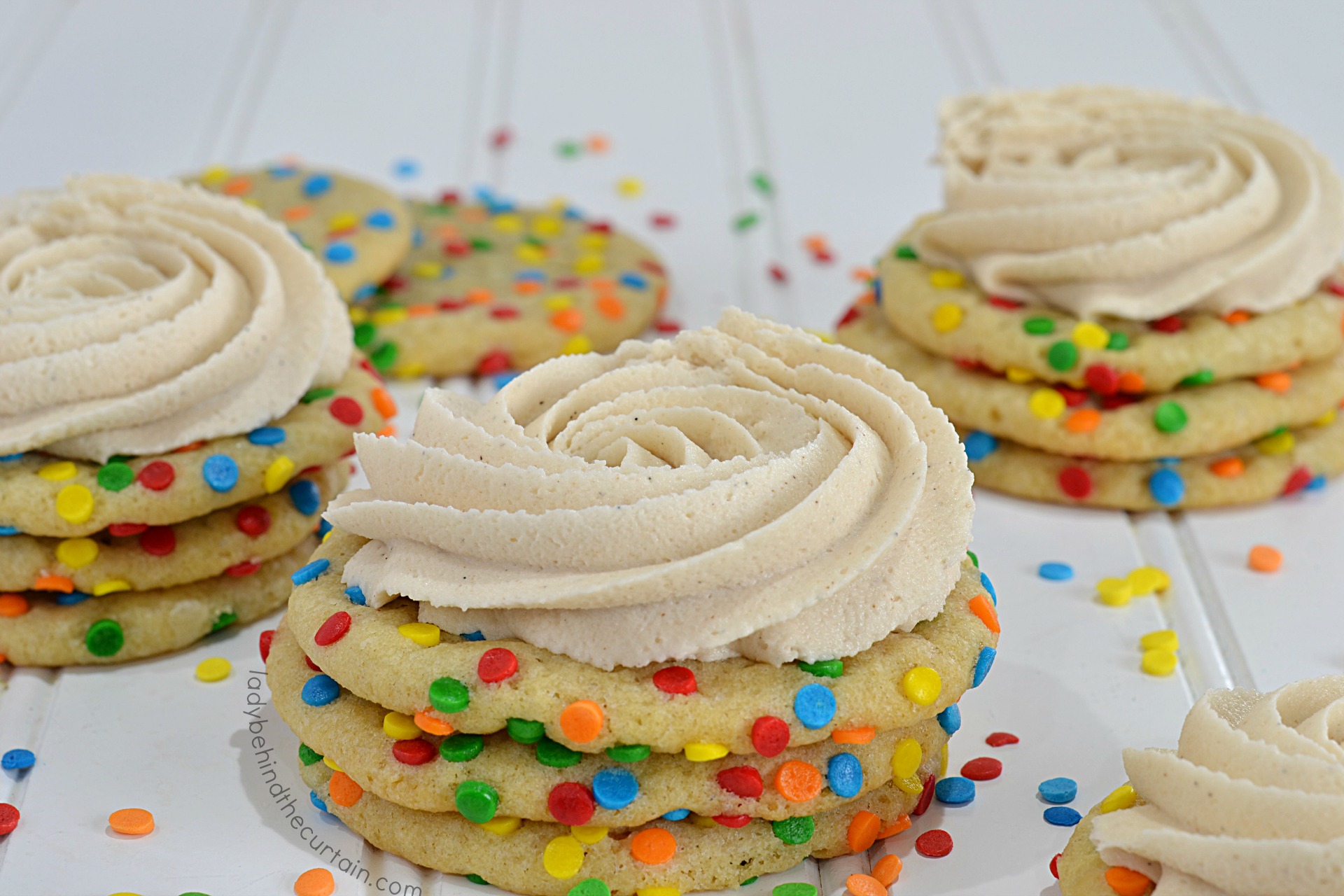 ---
Not the recipe for you? Don't worry I have a whole category dedicated to frosting recipes. Click here for over 30 frosting recipes—->>>>FROSTING
MORE FROSTING RECIPES

TART RASPBERRY CREAM CHEESE FROSTING 2. THE ULTIMATE DARK CHOCOLATE CREAM CHEESE FROSTING 3. WHITE CHOCOLATE CREAM CHEESE FROSTING
NEVER MISS A POST!
Sign up for my newsletter and receive my recipes in your inbox. Easy to see anytime and saved for safe keeping. Click Here and sign up today! —->>>>CURTAIN CALL NEWSLETTER
More cookie dough frosting recipes you might like. PEANUT BUTTER COOKIE DOUGH FROSTING and CHOCOLATE CHIP COOKIE DOUGH FROSTING.