Game Day Cornbread Topped Chili in a Jar
Game Day Cornbread Topped Chili in a Jar |  A delicious bowl of chili in a jar with cornbread baked right on top!  Not just for hungry game watchers but also fun to serve your guests while they sit around the fire pit or bonfire. This fun idea also works great with stew.  BONUS!  These jars of fun also serve as hand warmers!  Hahaha…..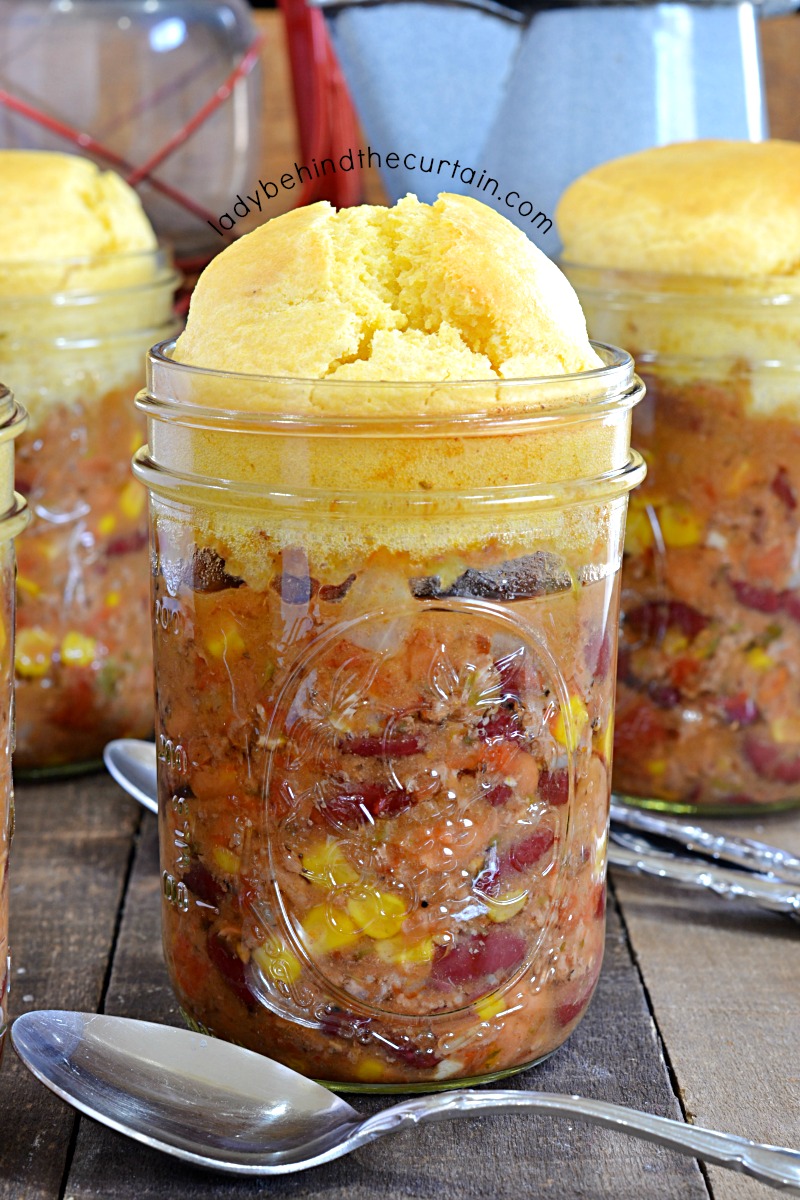 Have you ever thought of baking the cornbread right on top of the chili?  It's super fun.  When you serve up the jars of golden topped cornbread all your guests have to do is pull the top (cornbread) off and dig in!  The cornbread becomes a muffin.  OR….push through with a spoon and mix the cornbread into the chili or stew.  Growing up with a mom from Oklahoma and a dad from Arkansas we always had cornbread with our chili.  How about you?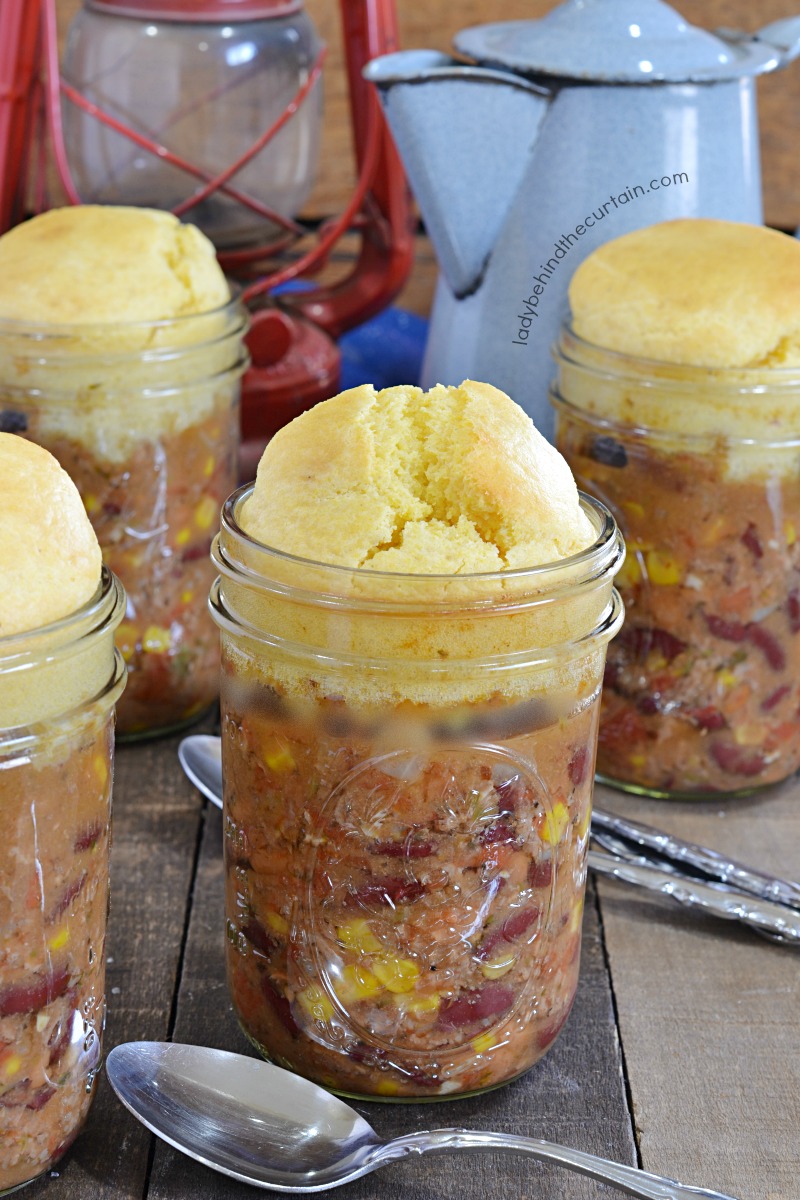 While making this Game Day Cornbread Topped Chili in a Jar is at its best with homemade chili and cornbread it can also be made with store bought. There are multiple ways you can switch it up.  Use leftover homemade chili and a box of store bought corn bread, use your favorite store bought chili and top it with my MADE FROM SCRATCH JALAPENO CORNBREAD recipe, put it all together using canned chili and a box of cornbread or make it all from scratch and use my SPICY TEX MEX CHILI.  See…. options!  Put another log on the fire and warm up your guests inside and out with chili and cornbread!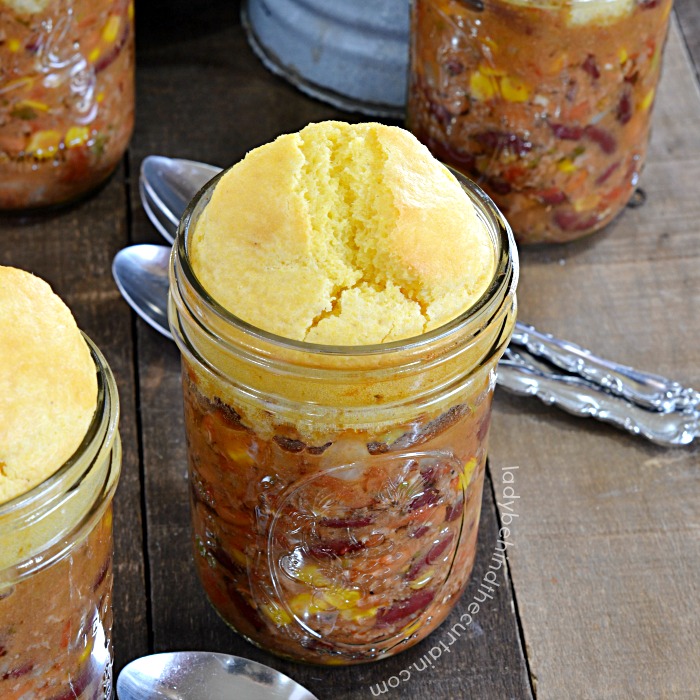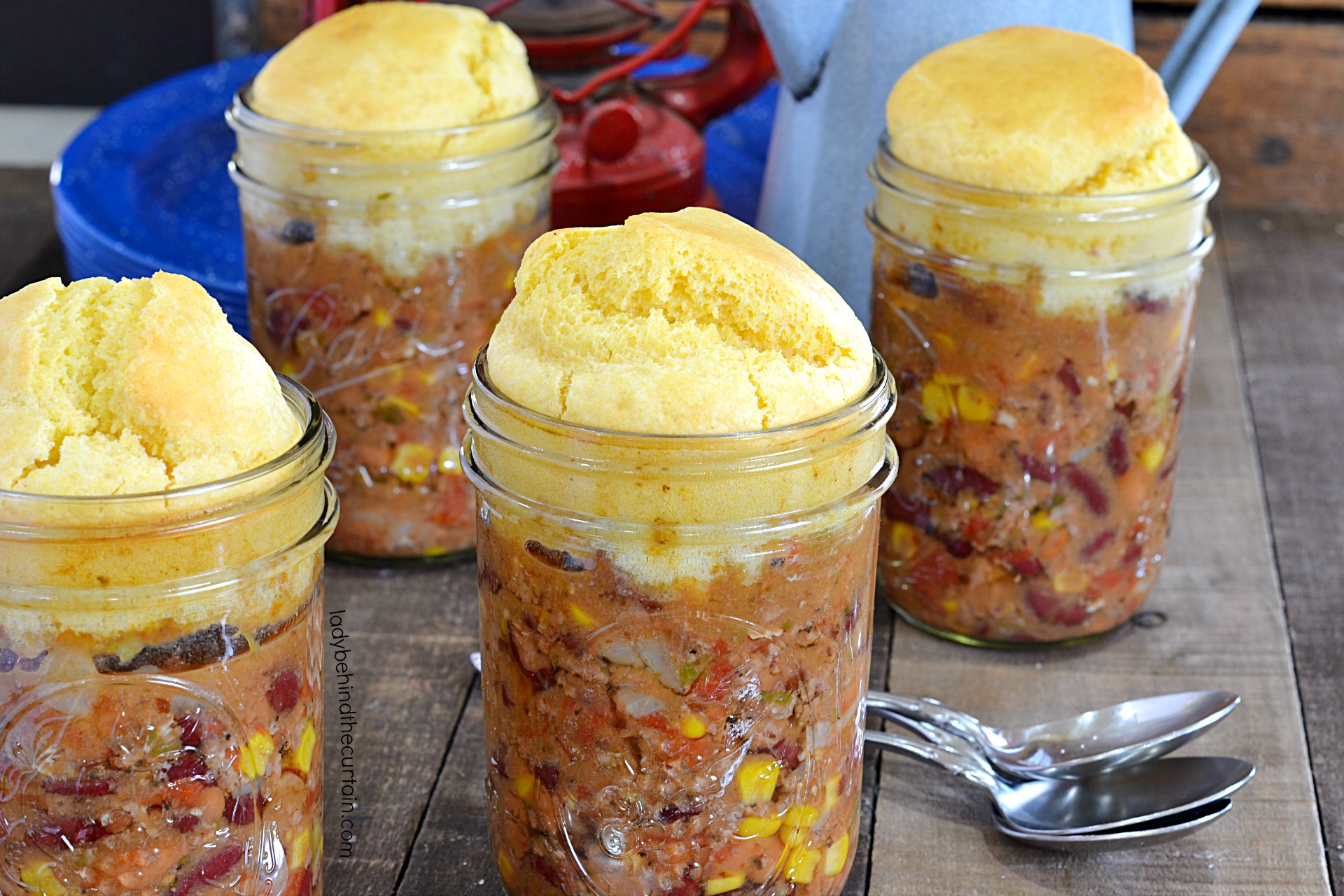 MORE CHILI/SOUP RECIPES

MEXICAN CHICKEN SOUP WITH CILANTRO DUMPLINGS  2. COCA COLA CHILI 3. THE BEST SEMI HOMEMADE CHILI
NEVER MISS A POST!
Sign up for my newsletter and receive my recipes in your inbox. Easy to see anytime and saved for safe keeping. Click Here and sign up today! —->>>>CURTAIN CALL NEWSLETTER
More chili recipes you might like.  TEXAS CHILI RECIPE and WENDY'S (copycat) CHILI RECIPE.