Dazzling Cloverleaf Dinner Rolls
Creating these semi homemade Dazzling Cloverleaf Dinner Rolls is a snap with store bought frozen dinner rolls.  Say good-bye to the hours of kneading and preparing those picture perfect yeast rolls.  Now you can get the "perfect" roll with some easy simple steps.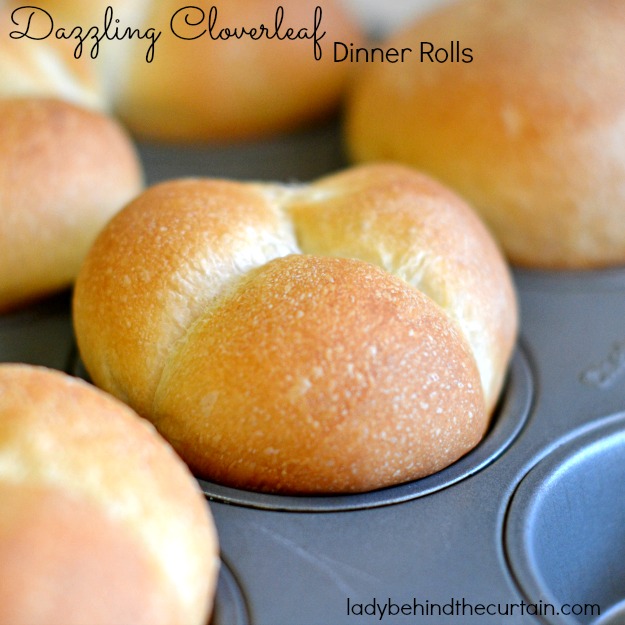 Spray a muffin tin with non stick cooking spray, place as many rolls in the muffin cups as you need (I only needed 6).  Cover with a towel and place in a warm draft free area to thaw.  This should take about an hour.  You want the dough to still be cold.
Cut each roll into 3 pieces and roll into balls.
Place 3 balls in each muffin cup.
Cover with a towel and place back into the draft free warm area.  Let rise until double in size (about 3 hours).