DIY Woodland Cupcake Stand
This shop has been compensated by Collective Bias, Inc. and its advertiser. All opinions are mine alone.  #TinkandNeverbeast #CollectiveBias
I created this DIY Woodland Cupcake Stand from wood around the house.  If you don't have piles of wood I'm sure you know someone that has a fireplace with a supply of wood you could pick through.  This DIY Woodland Cupcake Stand compliments my Tinker Bell Woodland Party perfectly.  I also plan on using it for a rustic western themed party I'm throwing in September.  Having a rustic theme wedding is all the rage right now and this cupcake stand fits right in.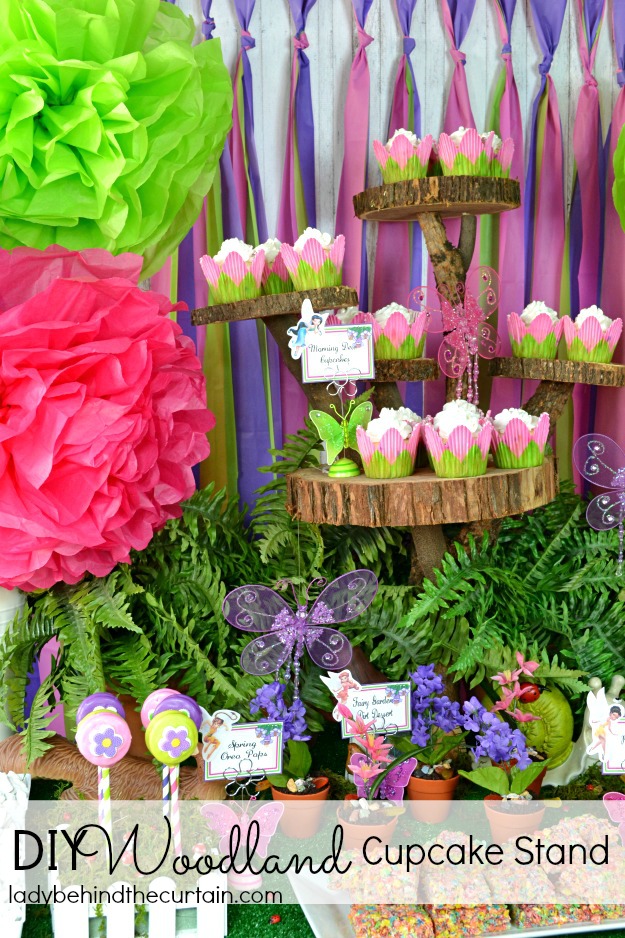 The tricky part is finding the right shape of branch.  The best way to start is by looking for a thick branch with three arms.
The disks are in three sizes 6-inchs, 9-inches and 12-inches.  To make the multiple tiers, attach a small branch to the top of a tier and then another disk to the top of the branch.  Try to cut the disks as straight as possible.  Read below for a tip on how to level the disks.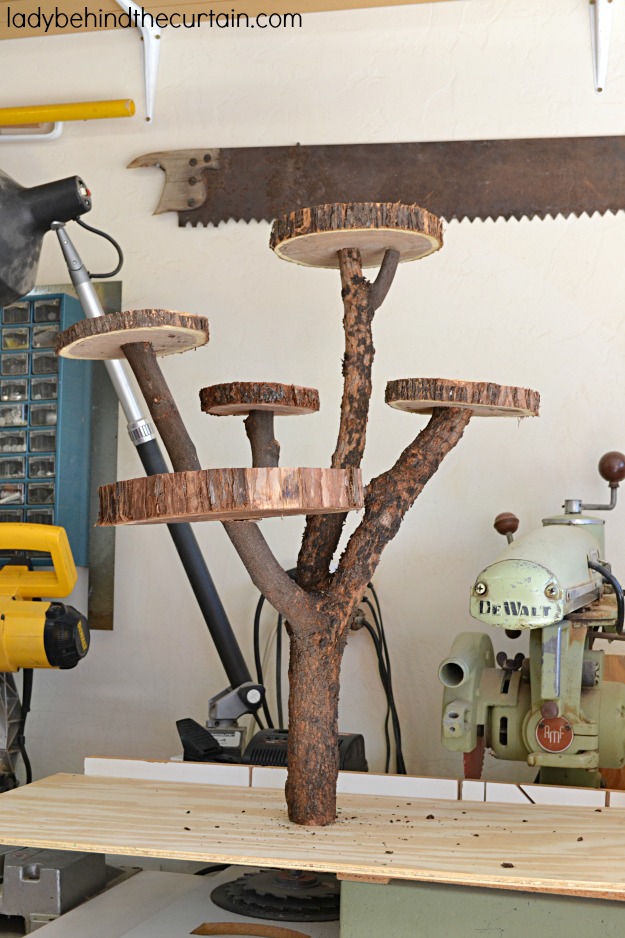 From the beginning….
Start with a sturdy branch with three arms.
Screw the branch to a sheet of plywood.  This will make the cupcake stand very sturdy.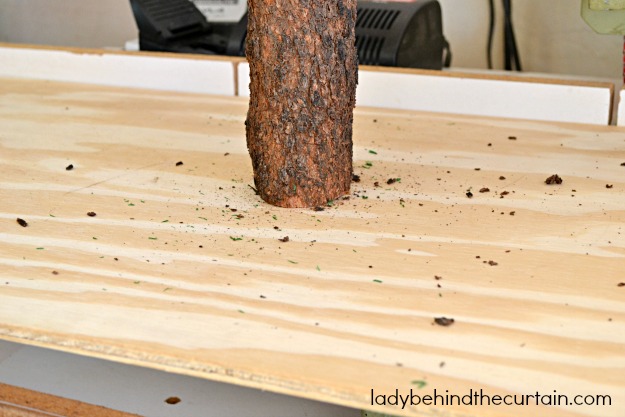 Decide where each disk will be placed and where to add multiple layers.
Drill holes in the disks.  THIS IS VERY IMPORTANT!  The holes you drill in the disks should be big enough for the screws to slip all the way through BUT…the holes you drill in the branches should be slightly smaller than the size of your screws.  This will give the screws something to hold onto as they are being screwed into the branches.
Once you have all the branches matched up with the disks and have all your holes drilled it's time for assembly.
Attach the disk to the branch.
TIP: If some of your disks are not level simply loosen the screw and wedge a small piece of card board on the underside of the disk between the top of the branch and the disk.
To see how I used the DIY Woodland Cupcake Stand visit my Tinker Bell Woodland Party!