Pool Noodle Cupcake Stand
Pool Noodle Cupcake Stand | The perfect Pool Party Centerpiece!  Add a little more fun to the party with a cupcake stand made out of pool noodles.  Not only does this stand hold cupcakes but it's perfect for push up pops too!  From celebrating the beginning of summer to throwing the last summer bash you can bet this stand will be a hit!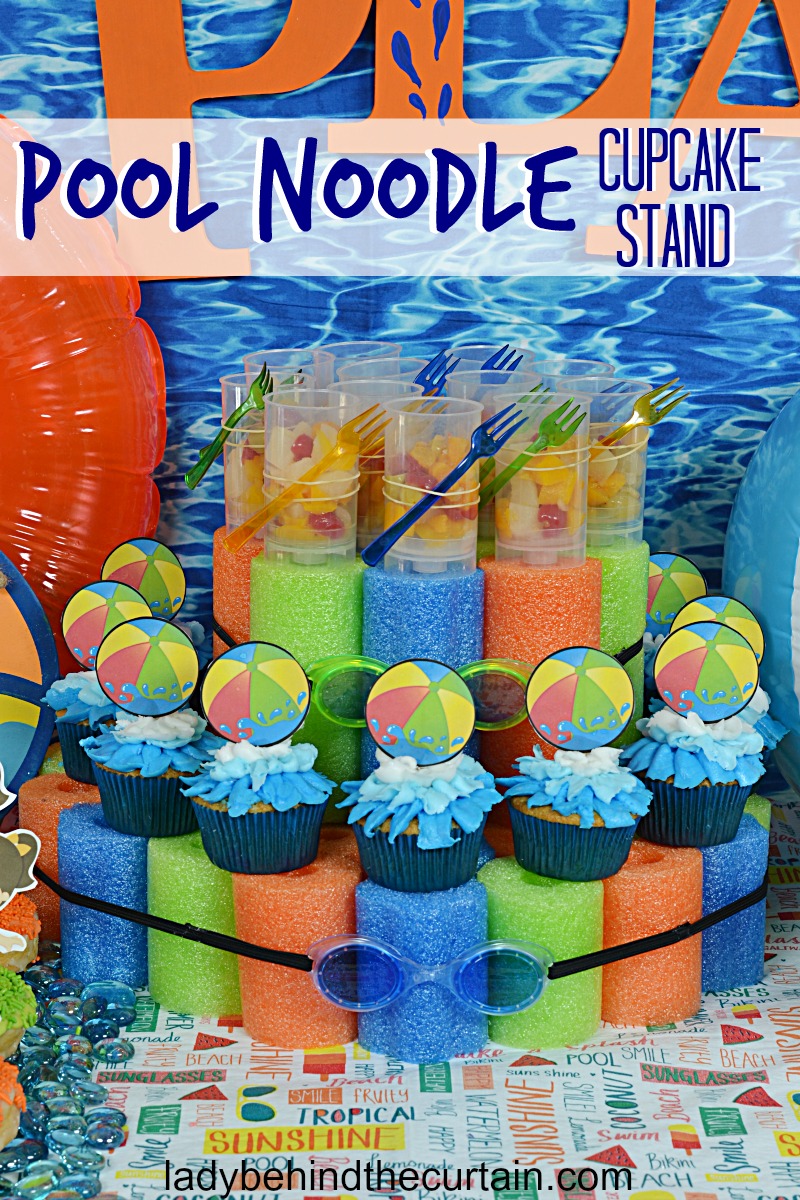 I made this for a pool party, the kids loved the centerpiece but went totally nuts over the goggles that were added to the front.  All the supplies were purchased at The Dollar Tree which is a good thing.  You can create this Pool Noodle Cupcake Stand for under $10.  A small price to pay for this overload of cuteness!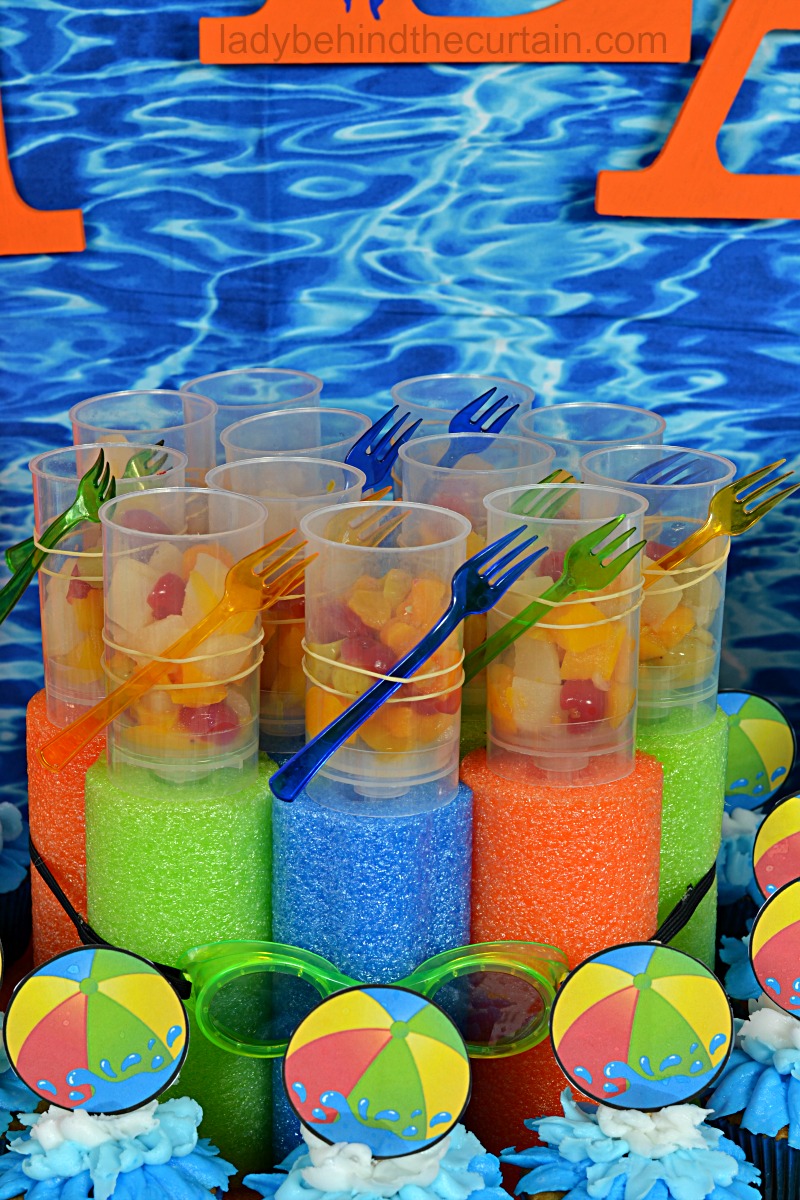 Pool Noodle Cupcake Stand Supplies: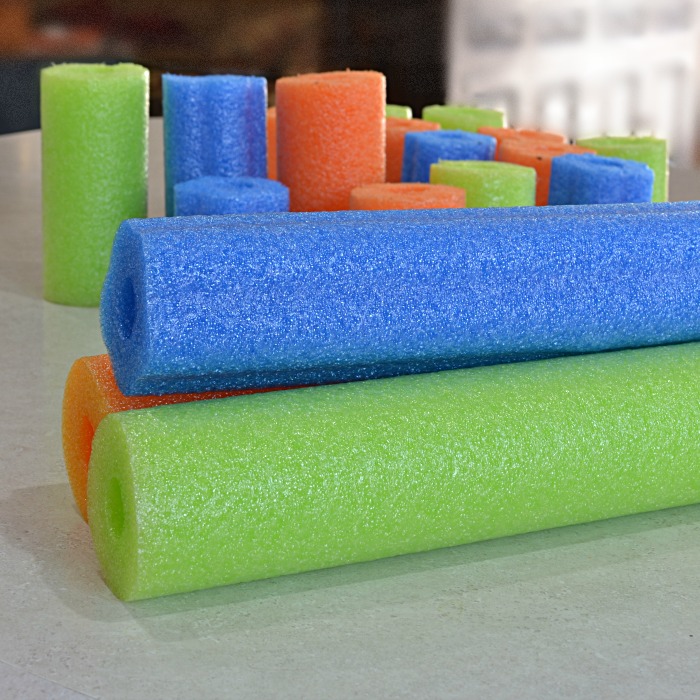 pool noodles (I used 6)
2 goggles
optional black elastic and hot glue sticks
Pool Noodle Cupcake Stand Directions:
For the bottom portion of the stand measure and cut 3 pool noodles into 3-inch pieces.  Cut the remaining into 5-inch pieces.
Heat hot glue gun; glue the outside pieces together first.
Wedge the inside pieces into the center.  NOTE:  I only glued the outside ring together and then wedged the other pieces in tight enough that the piece all stayed together.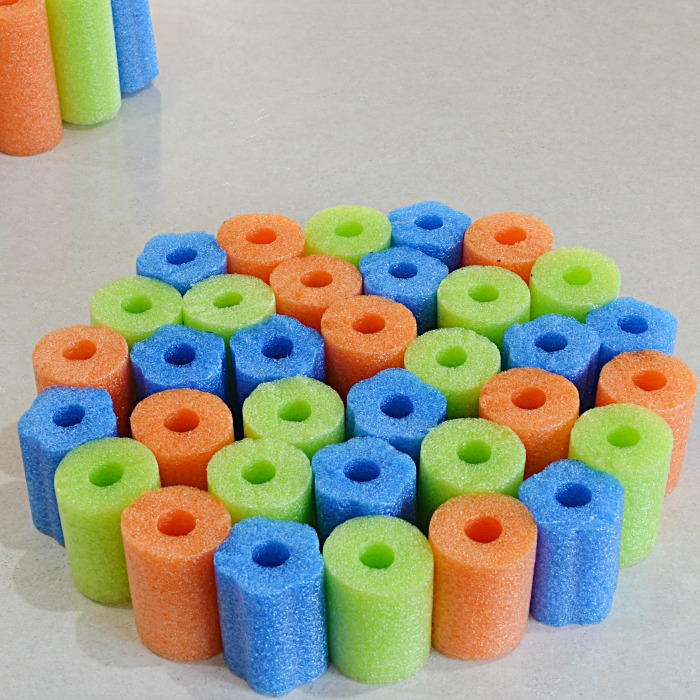 Repeat the same process for the top tier.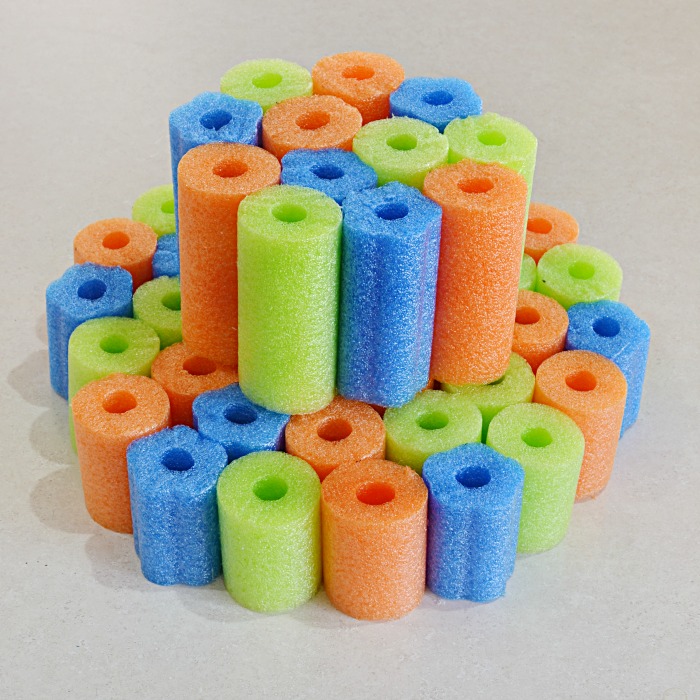 Bring it all together by adding the goggles.  I took out the straps and added a thin piece of black elastic, looped it through the goggles and hot glued the ends like the original strap.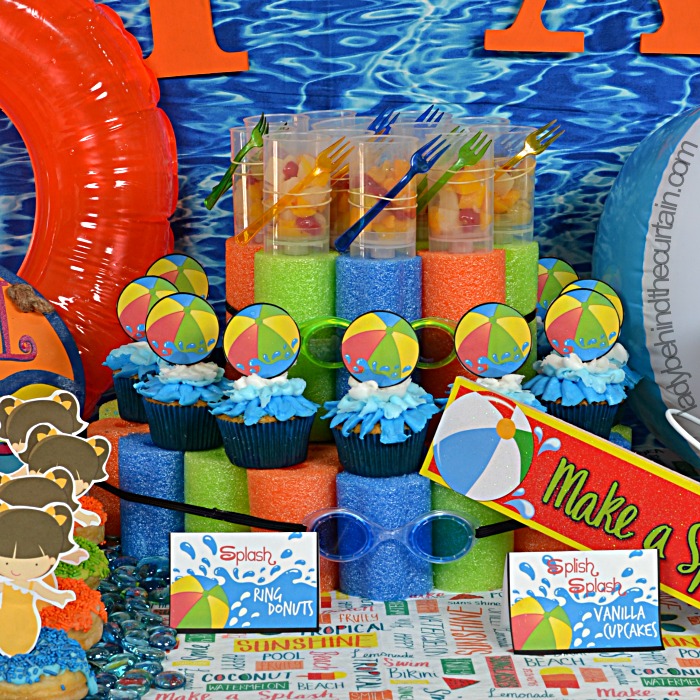 SUMMER PARTY FOOD IDEAS
FISH BOWL PUNCH  2. PINA COLADA CAKE POPS  3. SAND BUCKET CAKE

NEVER MISS A POST!
Sign up for my newsletter (two per month) and receive my recipes in your inbox. Easy to see anytime and saved for safe keeping. Click Here and sign up today! —->>>>CURTAIN CALL NEWSLETTER