Fruit and Flaxseed Muffins
Fruit and Flaxseed Muffins | Full of dried fruit and healthy ingredients. This is my go to recipe for the perfect muffin. Not too sweet and not too heavy. Great for a brunch or ladies tea.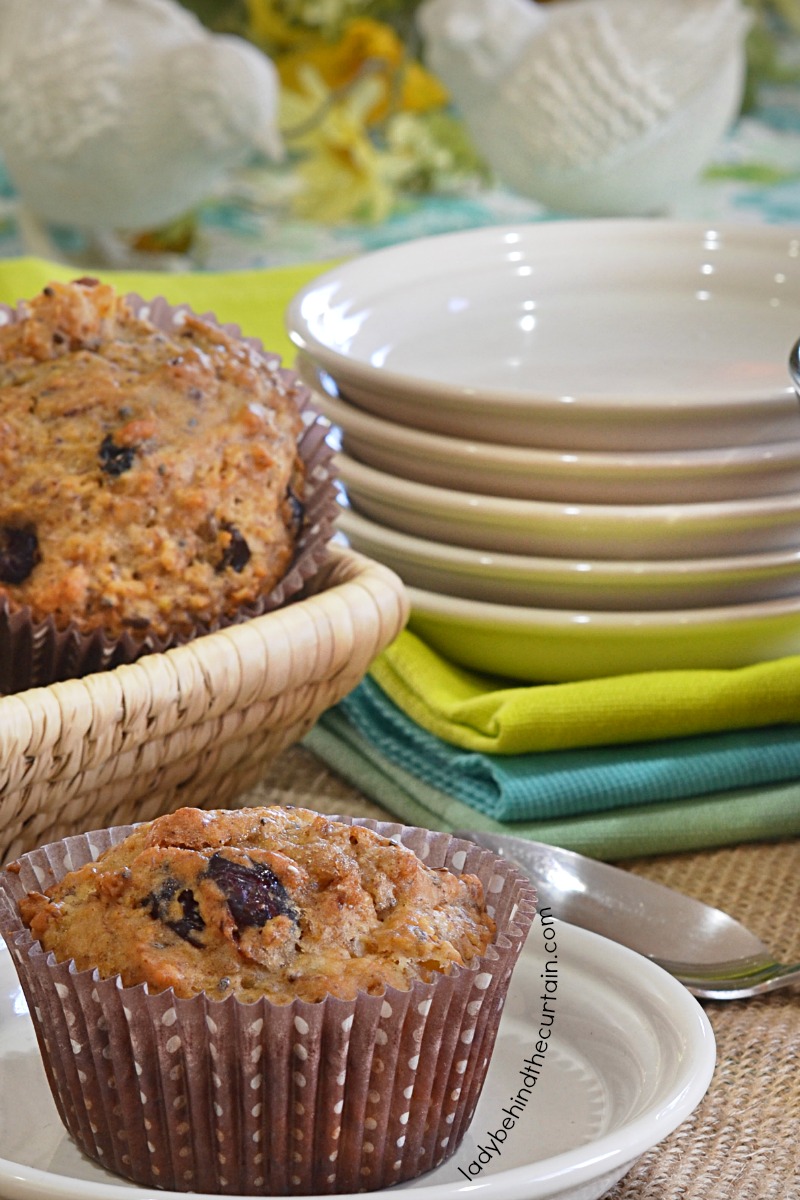 These fruit and flaxseed muffins are not only good for you with the addition of whole flaxseed and chia seeds but are low in calories too! Not a lot of sugar is added to these muffins so I love the little burst of sweetness you get from the dried fruit. A freezer friendly recipe. Double the recipe! Make a batch for now and freeze a batch for later.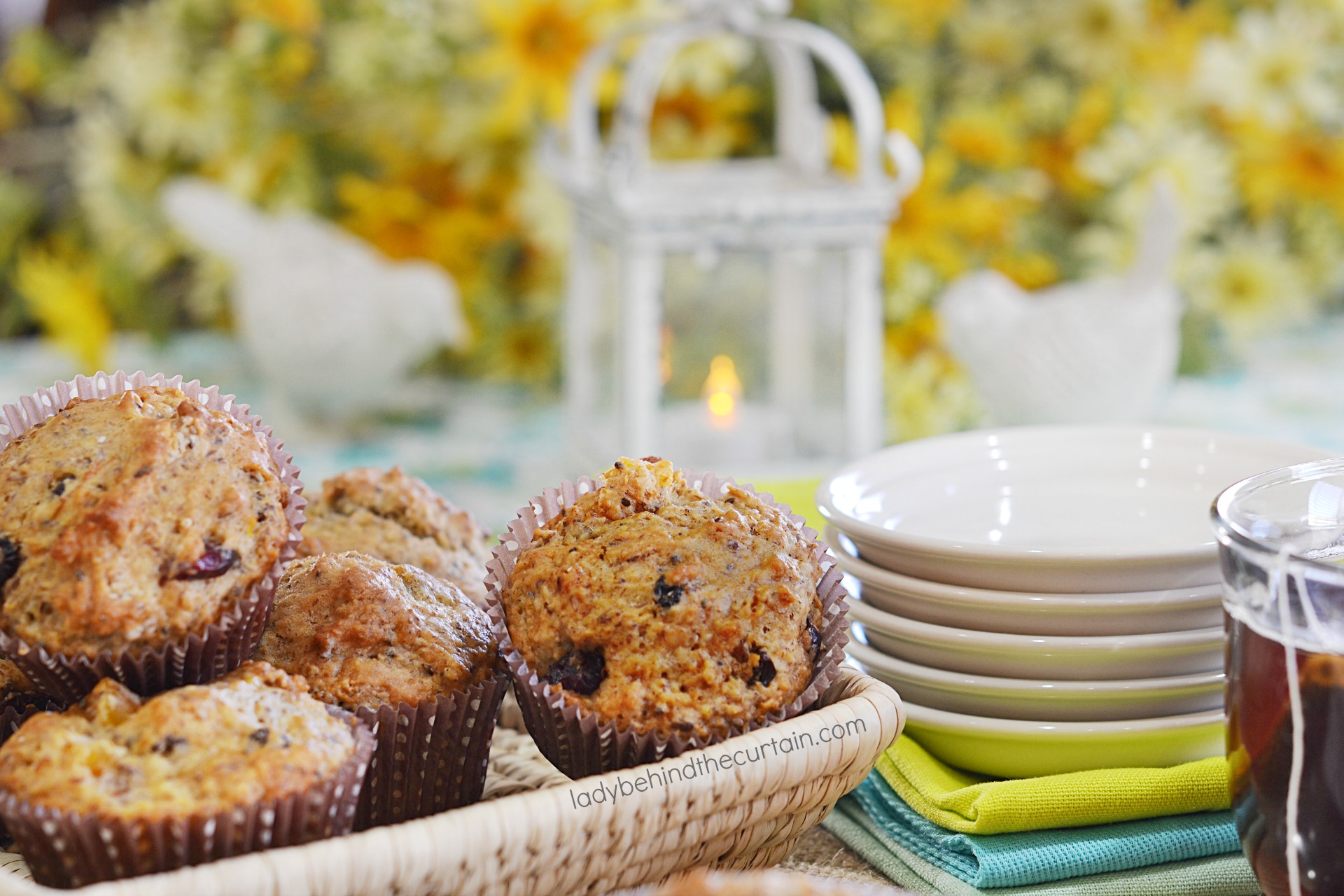 Yield: Makes 16 Muffins
Fruit and Flaxseed Muffins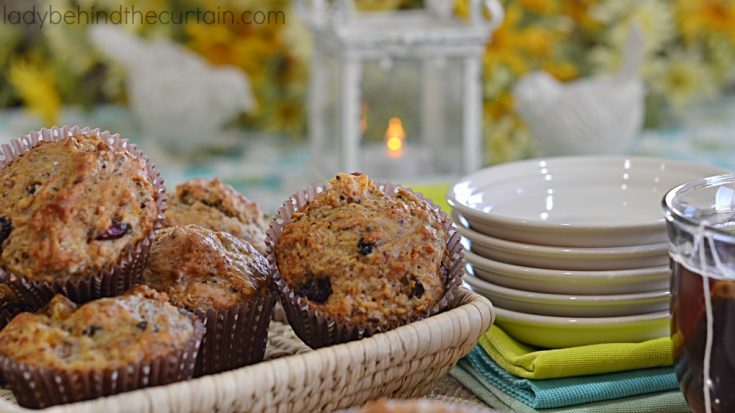 This delicious muffin comes in at only 143 calories EACH!
Ingredients
1 cup dried fruit (like tidbits or fruit bits)
2 cups all-purpose flour
1/3 cup flaxseed meal
1-1/2 teaspoons baking powder
1/2 teaspoon baking soda
1/2 teaspoon salt
1/2 teaspoon pumpkin pie spice or ground cinnamon
1 tablespoon whole flaxseeds (optional)
1 tablespoon chia seeds (optional)
1 egg, beaten
1 cup low-fat vanilla yogurt
1/2 cup Swerve sugar replacement brown sugar, packed
1/4 cup vegetable oil
Instructions
Preheat oven to 400 degrees.
Lightly spray 12 muffin cups with non stick cooking spray; set aside.
In a small bowl pour enough boiling water over dried fruit to cover; set aside.
In a medium bowl combine the flour, flaxseed meal, baking powder, baking soda, salt, pumpkin spice, whole flaxseeds and chia seeds.
Reserve 1/4 cup of the soaking liquid.
In a small bowl combine the reserved soaking liquid, egg, yogurt, brown sugar and oil.
Add egg mixture all at once to the flour mixture.
Stir just until combined.
Fold in dried fruit into the batter.
Spoon batter into prepared muffin cups, filling each about three-fourths full.
Bake about 20 minutes or until golden.
Cool muffin cups on a wire rack for 5 minutes.
Remove from muffin cups.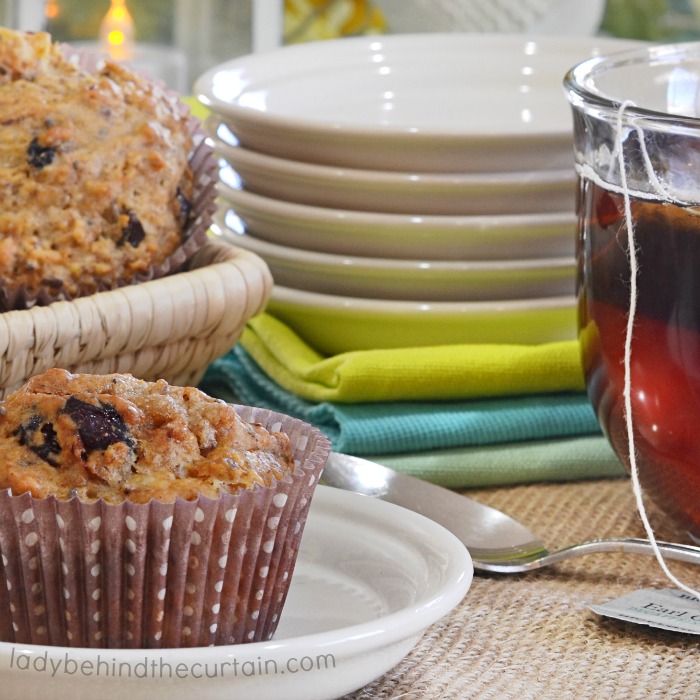 MORE LIGHT MUFFIN RECIPES
RASPBERRY WHITE CHOCOLATE CHIP MUFFINS 2. BUTTERMILK OATMEAL MUFFINS 3. BLACKBERRY CHOCOLATE CHIP MUFFINS