Low Fat Buttermilk Oatmeal Muffins
A hearty moist muffin perfect for a grab-and-go breakfast or mid-morning snack. These Low Fat Buttermilk Oatmeal Muffins come in at about 114 calories (if made with zero calories brown sugar). You thought, because you were watching what you eat you couldn't have a muffin…now you can!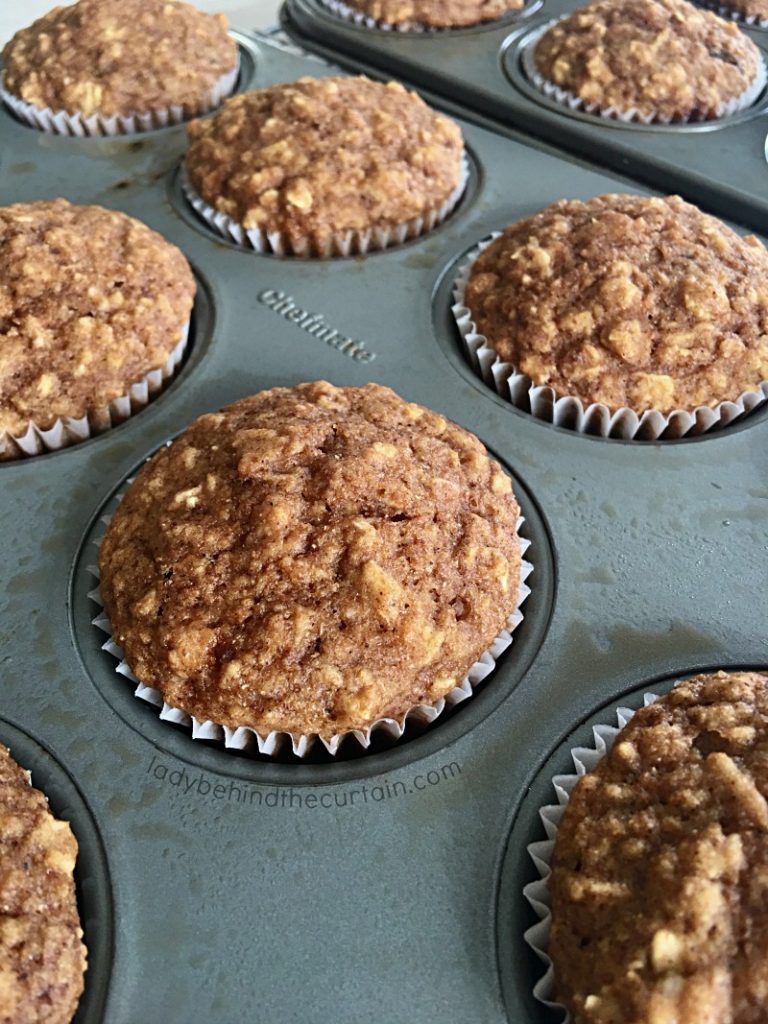 THE PERFECT HEARTY TEXTURE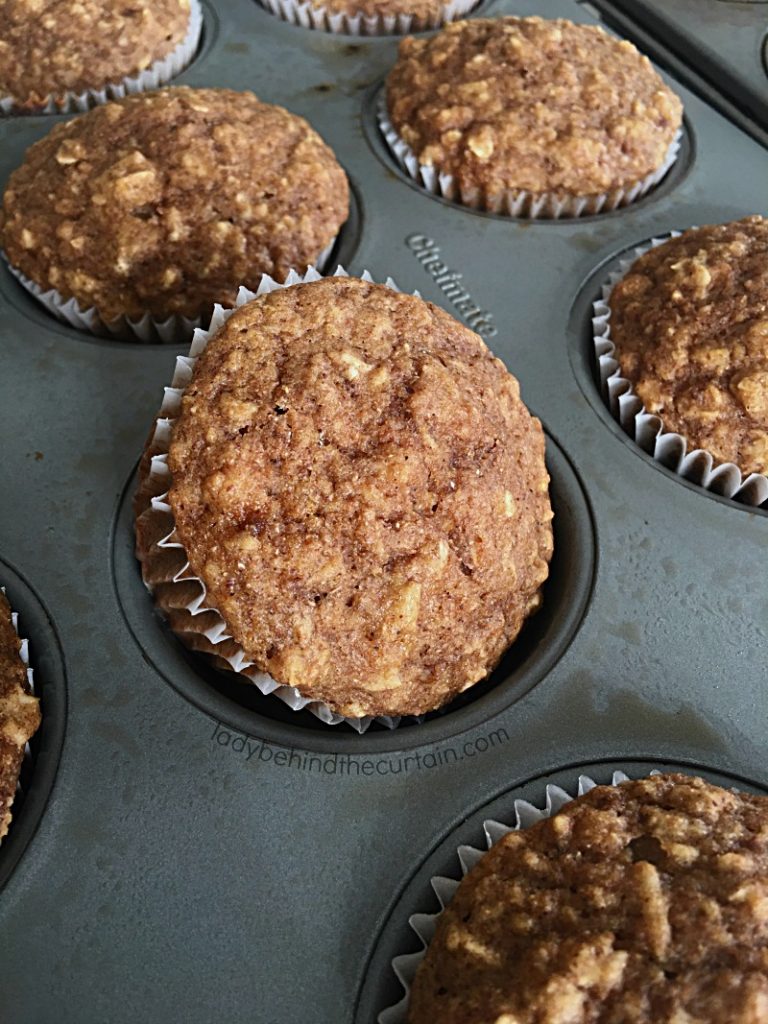 THESE MUFFINS ARE….
full size
low in fat/calories
moist
satisfying
made with hearty oats
versatile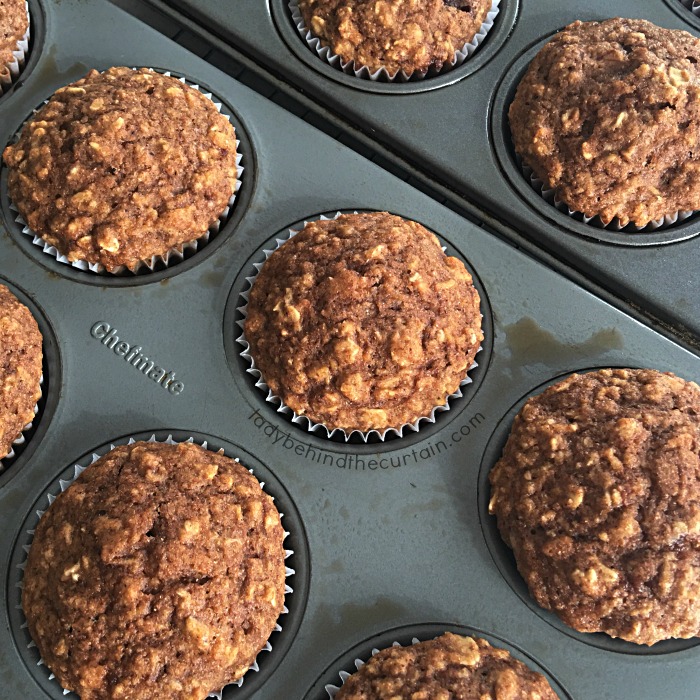 LOW FAT BUTTERMILK OATMEAL MUFFINS: ADDITIONS
ONLY ADD ONE CUP TOTAL OF FRUIT….MIX SOME TOGETHER!
diced apple (1 cup)
blueberries (1 cup)
dried apricots (1 cup)
raisins (1 cup)
dried or fresh cranberries (1 cup)
mini chocolate chips (1 cup)
flaxseed (1 tablespoon)
chia seeds (1 tablespoon)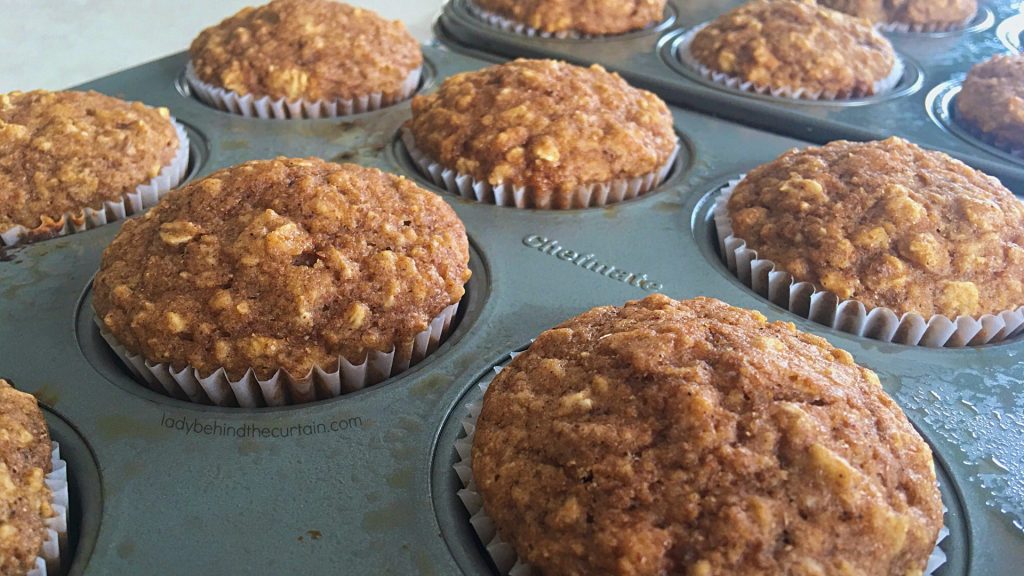 HOW TO MAKE OATMEAL MUFFINS
Soak the oats in buttermilk for 30 minutes. By doing so, the oats will soak up a lot of the buttermilk. This creates a thicker and creamier muffin batter.
Mix the batter together. Mix the dry ingredients in 1 bowl and the wet ingredients in another bowl. Mix together, then add the soaked oats and buttermilk.
Bake and enjoy!
MORE LOW CALORIE MUFFIN RECIPES
NEVER MISS A POST
Here are some of my favorite low fat muffin recipes. LOW-FAT BLUEBERRY MUFFINS and SKINNY BANANA CHOCOLATE CHIP MUFFINS.