Microwave Vanilla Krispy Treats
These easy to make Microwave Vanilla Krispy Treats have a few changes.  Like everyone I have been making Rice Krispy Treats since the beginning of time and being the AWESOME grandma that I am 🙂  I decided to make some for my granddaughters FULL OF SPRINKLES!  You know my motto EVERYTHING is better with SPRINKLES!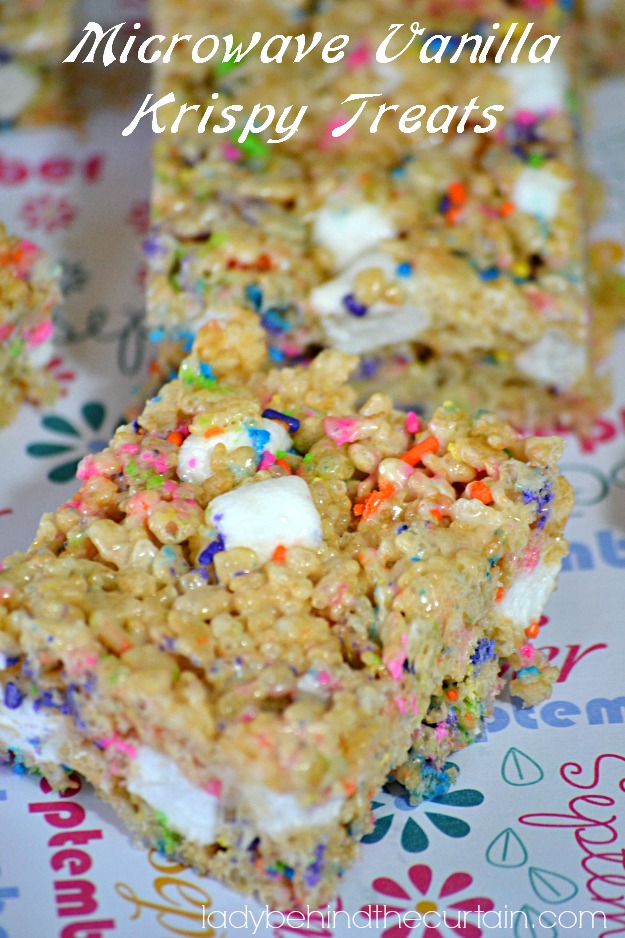 This time I did several things differently.  First, (this is my favorite NEW step) I started by melting my butter and marshmallows in the microwave and added vanilla.  Then I had a bag of mini marshmallows that only had a cup in it so I decided to add those whole without melting them.  With my NEW steps I not only simplified the making process but I added a couple more layers of flavor with the additions of vanilla and whole mini marshmallows.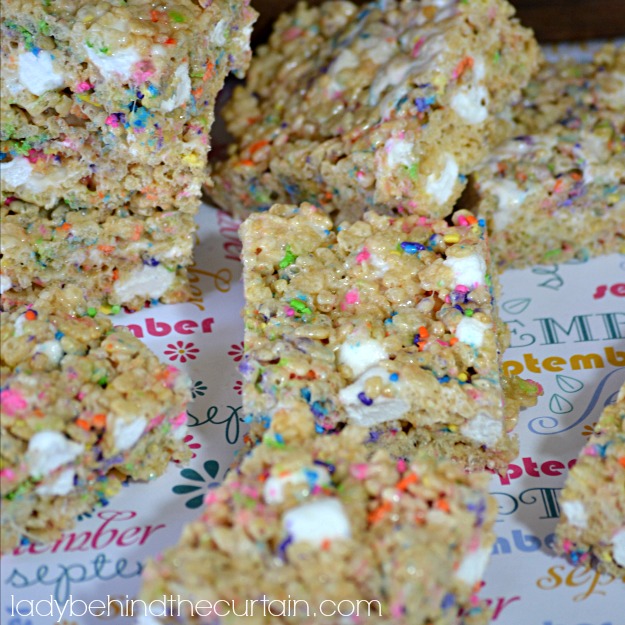 Create your own Recipe Box and save your favorite Lady Behind The Curtain recipes.  Make a Meal Plan with your favorite recipes and ZipList will automatically add the ingredients to a Shopping List.