Mini Candy Corn Pinata Cake Pop Cones
Mini Candy Corn Pinata Cake Pop Cones | Two treats in one!  A delicious candy corn cake pop on top and candy corn on the inside!  The kids will go crazy for this fun Halloween party treat!
PRODUCTS:  Mini candy corn (found at Target), regular size candy corn VS mini, mini ice cream cones (found at Walmart) and candy corn candy melts (found at Michaels).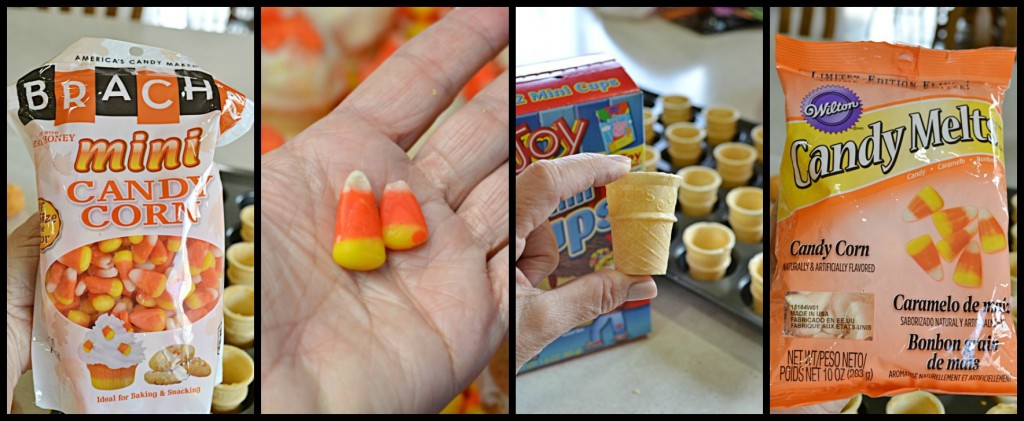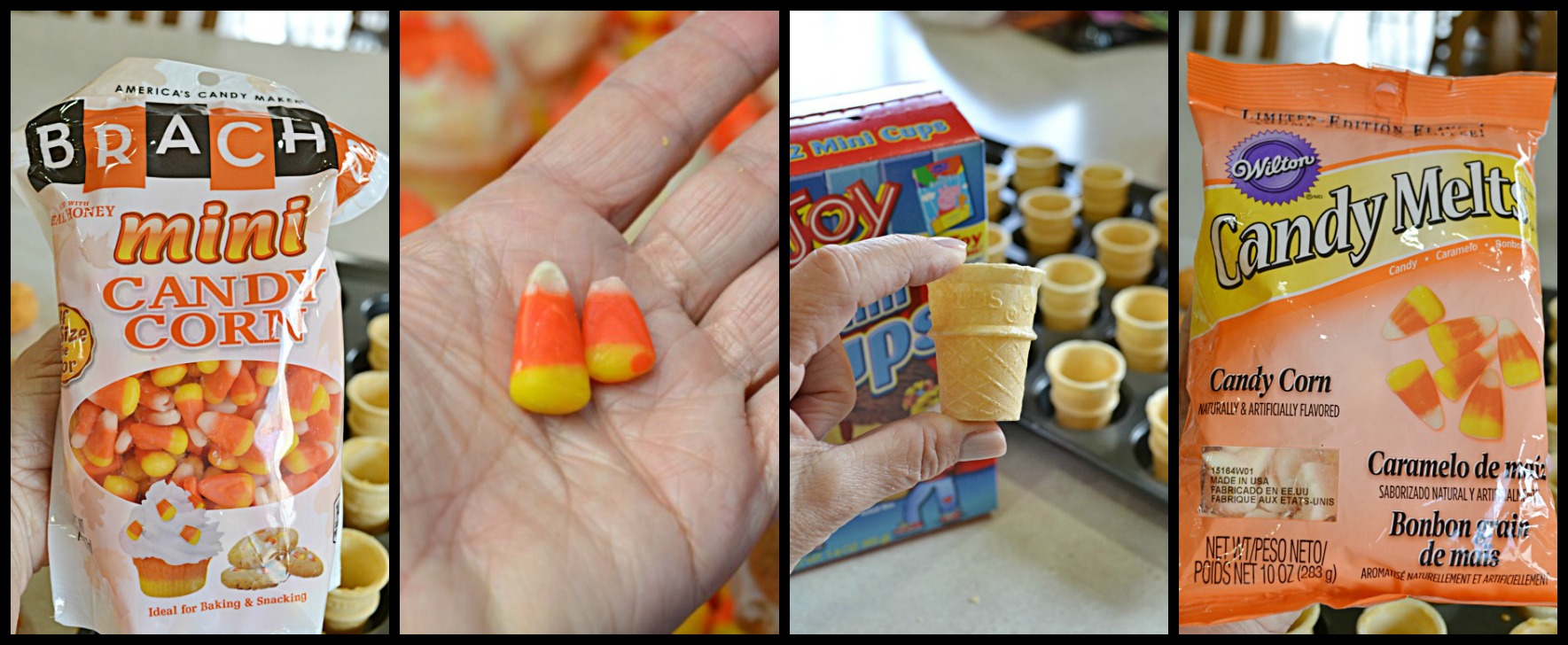 Fill and zip top bag with the batter; snip one corner and fill each mini cone up to three-fourths full.  Bake and color the frosting.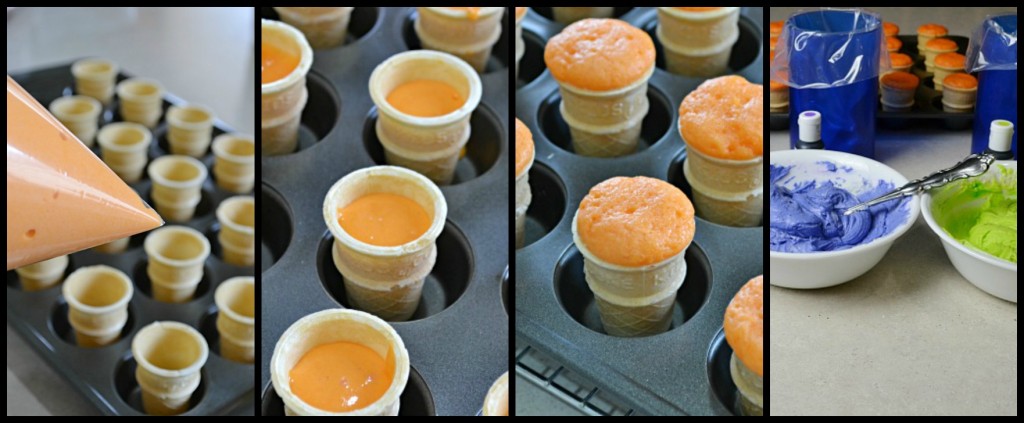 Make the cake pops and fit them on top of the cones; take the cake pops off, dip the tops of the cones in melted candy, fill with mini candy corn and place cake pops make on top of cone.  Wait for the candy to harden and then dip the whole top in melted candy.  NOTE:  The reason for fitting the cake pops to the top of the cones before, is so that the whole process of putting these fun pops together will go quickly before the candy has a chance to harden.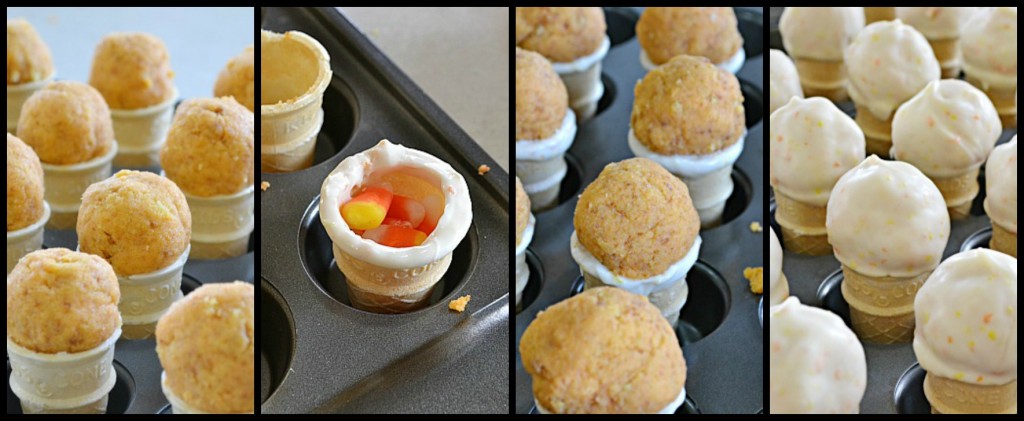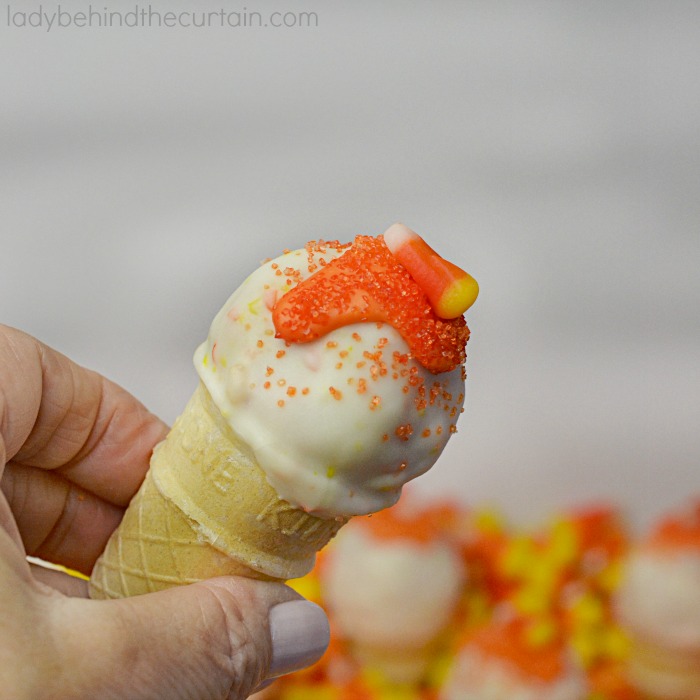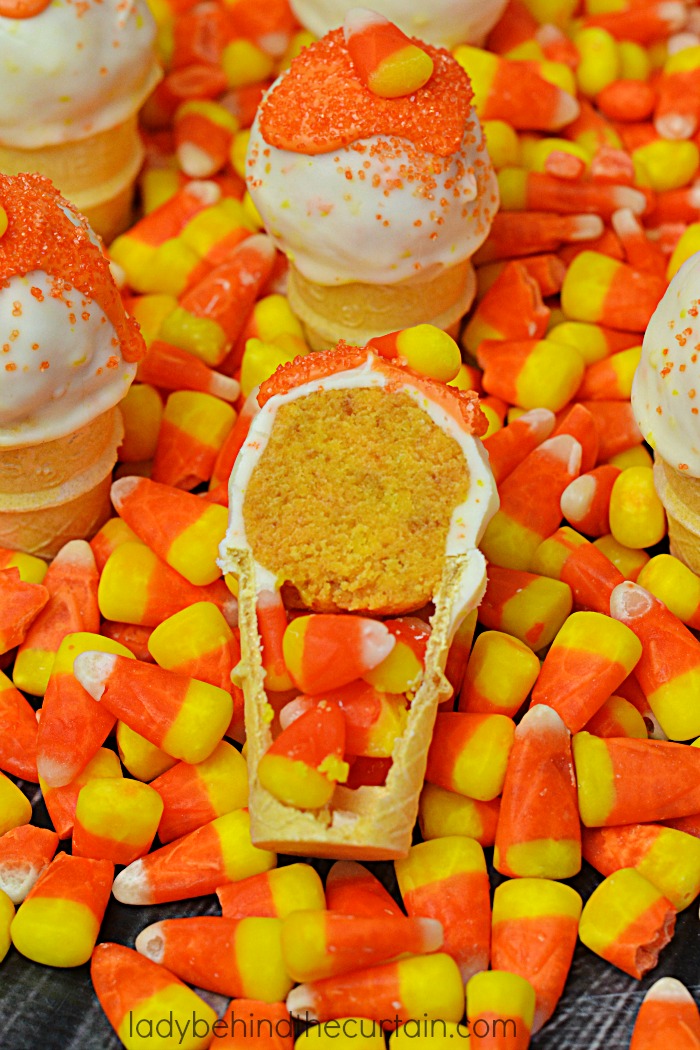 MORE HALLOWEEN PARTY RECIPES